The PhilBook series of XIDU, one of the emerging tech companies based in Shenzhen, China, have been popular among oversea customers since their release.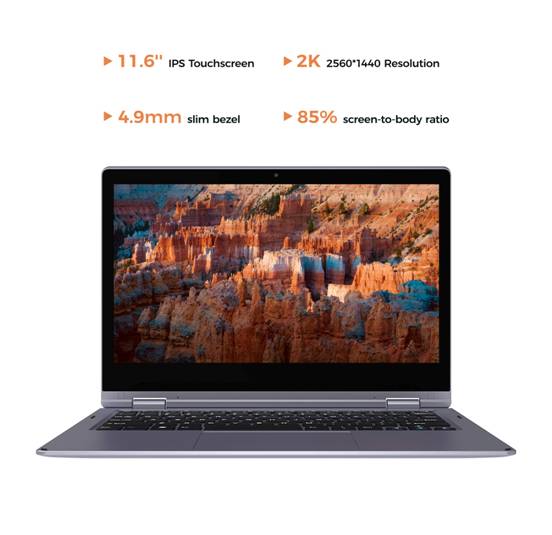 Philbook Pro featured with 2560*1440 screen resolution has taken a new leap with 2k resolution offering higher than 1080p resolution.It Philbook Pro stands out for high resolution, small screen size and clear display, which makes it clear to feel the shape, true and multi-level images especially when you watch Blu-ray movies. Some easy-to-neglect image details will also be presented.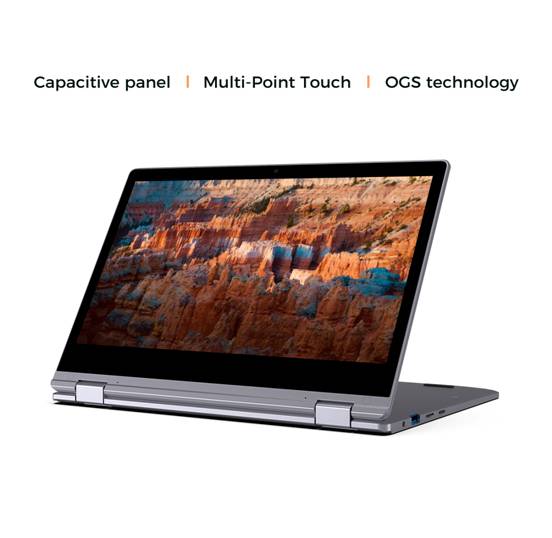 Convenient and sensitive touchscreen
Effortlessly scroll and zoom with XIDU PhilBook Pro's 10-point touchscreen made with ultra-thin Corning Gorilla glass and with an anti-fingerprint coating. Navigate accurately, freely, smoothly and intuitively with the touch of fingers.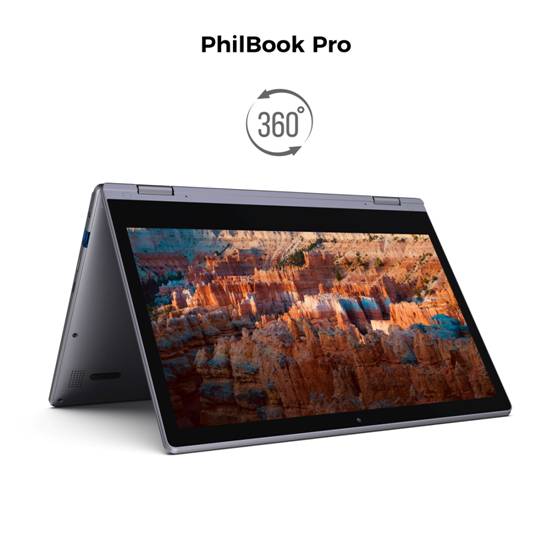 The 360-degree hinge and dual torque technology make the screen easily rotatable, flexible, and the lid easy to open even single-handedly.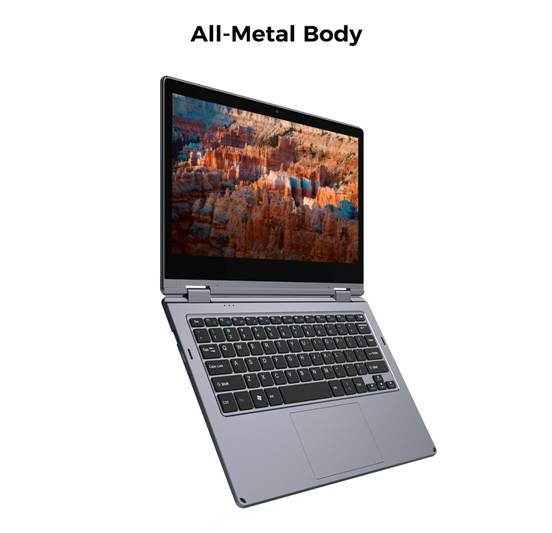 Portable and Stylish Appearance
Turn your workspace into an artistic corner with the help of this appealing 11.6-inch laptop. Possessing a 0.6" thin build, lightweight design of only 2.65 lbs. and colorful design accents, the PhilBook Profits the aesthetics of any space. Featuring an all-metal design, this Yoga laptop is guaranteed to add a stroke of professionalism to your personality.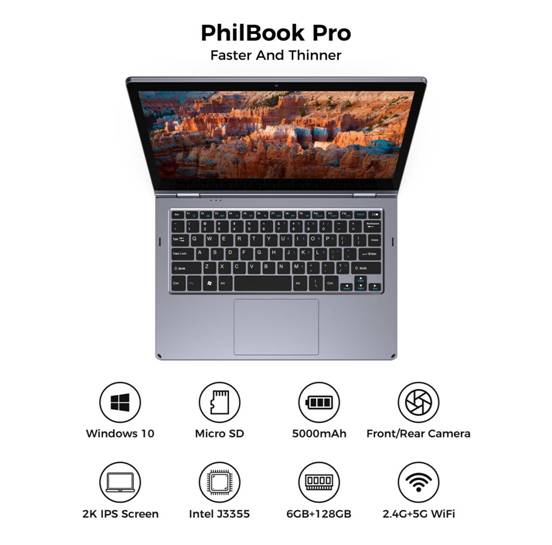 State-of-the-art technology
This grey-shelled machine runs on an Intel Apollo Lake J3355 Quad-core processor, which enables an upgraded display performance, higher resolutions, and fast video acceleration. It also has a 6 GB RAM, a 128 GB Solid State Drive, and space for a mini SD card with a memory size of up to 64 GB. That's a fair assemblage of storage capacities and makes for a decent computing experience.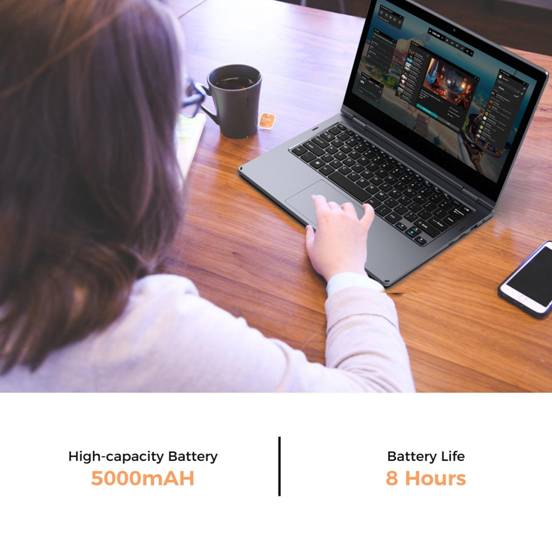 Ultra lasting battery
All of this activity is kept alive by a 5,000mAh Lithium-ion polymer battery. The notebook can also stay switched on for between 4 and 5 hours if it's placed on standby mode.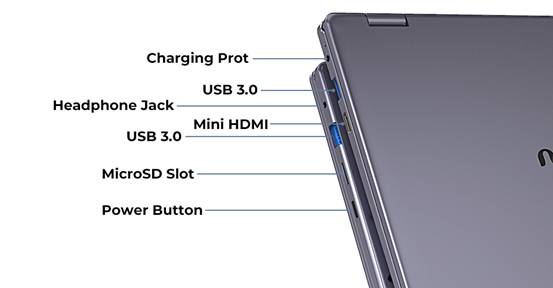 Multifunctional Port & WiFi
Bluetooth and WiFi connections are available, so also is USB and HDMI cable ports. Whether you're transferring files or sharing your internet connection between the notebook and other smart devices, The XIDU PhilBook Pro has got you covered.
Where to buy?
Official Store
Coupon code: FLASH30
Discount: $30 off
Amazon US
Discount: 24% off