Looking for the ideal urban scooter that impresses with its great range, low weight and true urban character at an unbeatably low price? The NAVEE N40 scooter ticks all those boxes, and its awesome Black Friday price tag on TomTop.com will make your head spin. But the low price tag isn't the only thing that will make you happy when you order this interesting urban model. In fact, shipping from the Polish warehouse is also available at no extra charge. You'll avoid additional unnecessary costs such as customs duty and VAT, and you can expect your order to arrive quickly within 8 working days.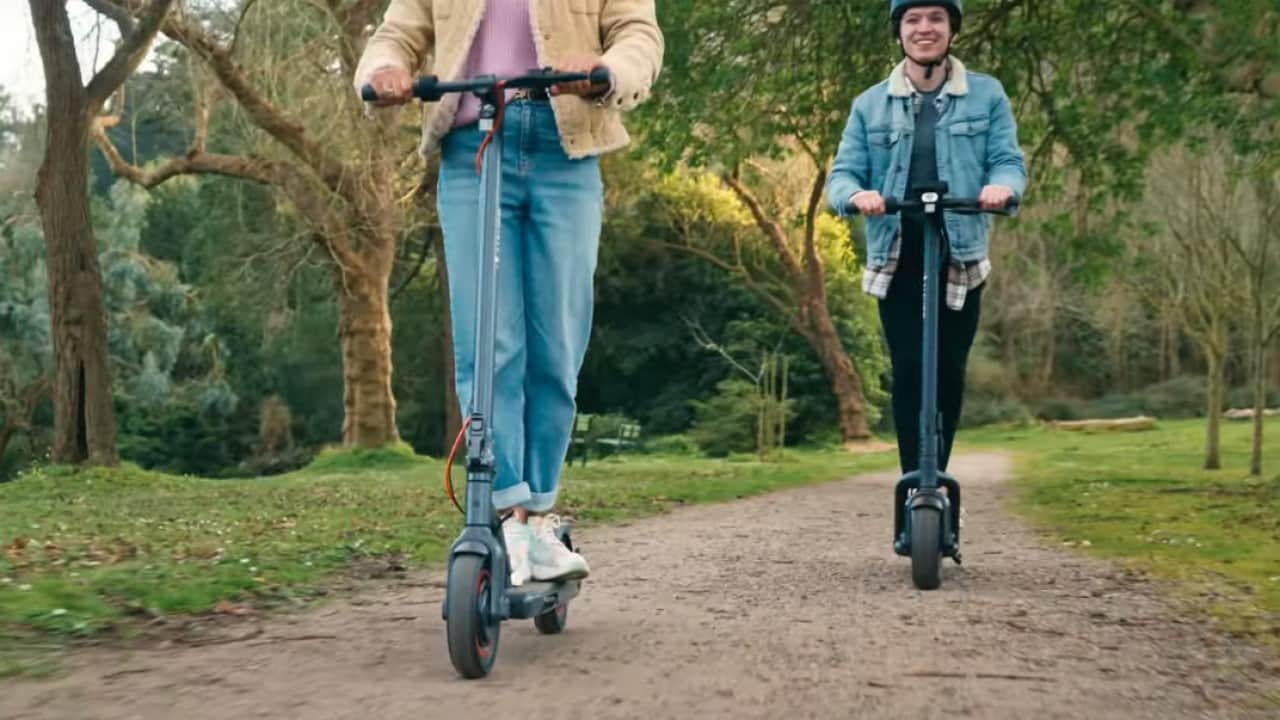 The NAVEE N40 electric scooter really relies on urban use, which is reflected not only in its technical equipment but also in the design of the scooter body itself. The frame of the scooter is made of aluminium alloy, which is also reflected in the extremely low weight of only 14.5 kg. Thanks to its low weight and simple folding mechanism, the scooter is also perfect for travelling on public transport, trains, etc. You can fold it up in a few seconds without any problems and you don't have to worry about the subsequent muscle soreness from carrying it in your hand.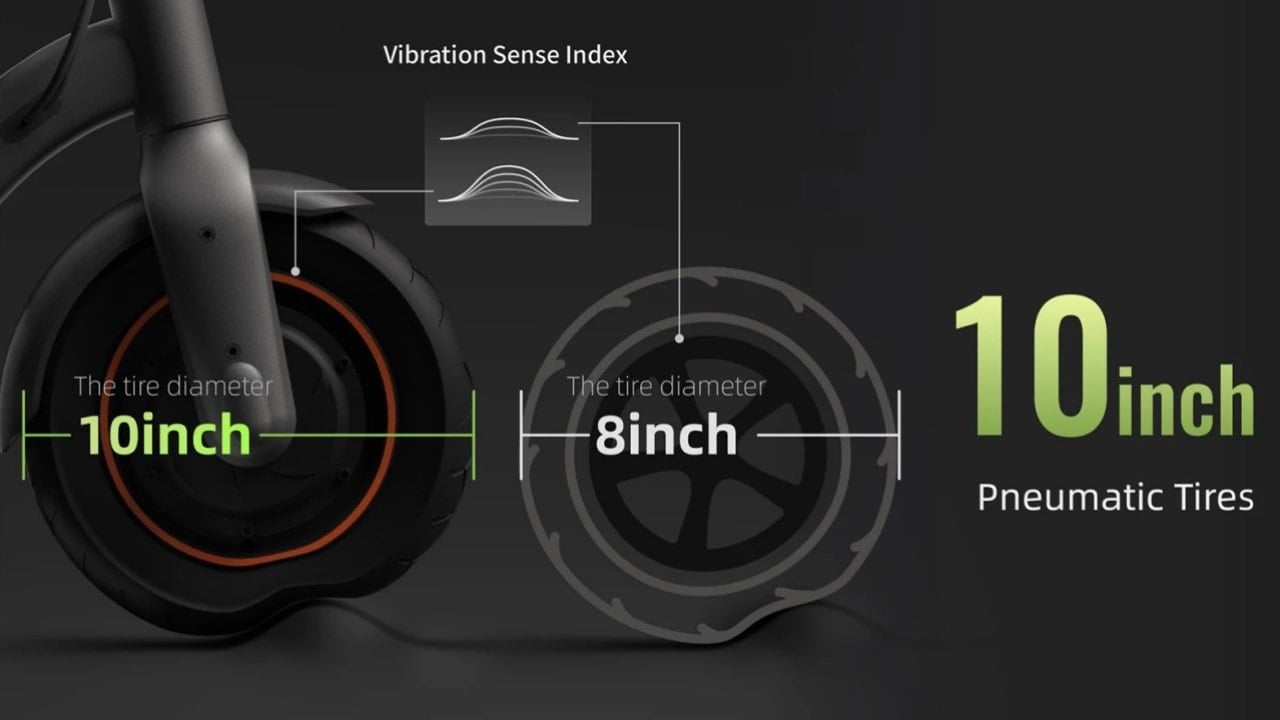 Technically, the scooter is equipped with a 350W electric motor that can provide a maximum peak power of up to 600W under brisk acceleration. As a result, the scooter can provide a top speed of the European standard 25 km/h. At the same time, the electric motor can also cope with demanding gradients of up to 20%.
In conjunction with the 10 Ah battery, the battery offers a range of an excellent 40 km on a single battery charge. Of course, it depends on the driving style and the chosen driving mode. There are specifically 2 modes available, one standard mode with a top speed of the aforementioned 25 km/h and an eco mode with a top speed limited to 15 km/h. You can switch between the two modes via one handy button on the handlebars of the scooter.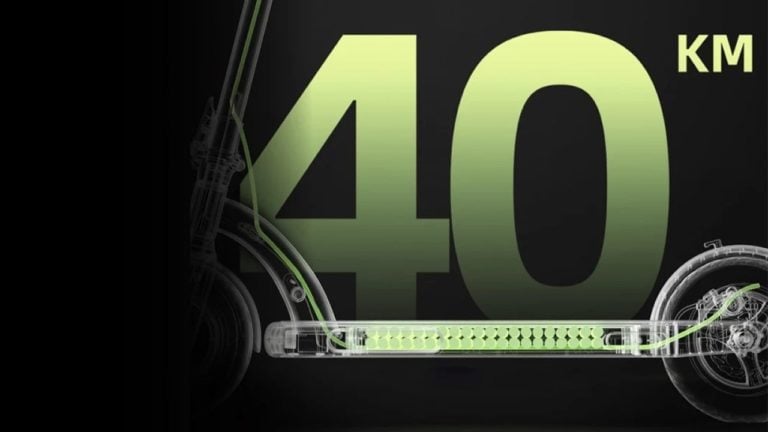 There's also a handy LED display on the handlebars offering all the important information about the ride and the scooter's battery status. On the scooter itself, however, we also find other accessories and equipment that are definitely worth your attention. There are integrated LED lights, a bell, and a built-in stand for parking the scooter. We shouldn't forget about the key dual braking system and the presence of 10-inch wheels, which definitely improve the feeling of riding even on roads with bigger unevenness.
Price and Where to buy
The NAVEE N40 electric scooter is currently on flash sale for €259 instead of €568.75, a 55% discount on TOMTOP. Free delivery from Poland. If you choose a US warehouse, then the price is $269.
The Black Friday sale offer is extremely wide at Tomtop. All discounted products can be found directly on the retailer's website, with special discount coupons, permanently discounted products as well as limited-time discounts with a really tempting low price!