XIDU company was established in 2014 as a subsidiary of Shenzhen Baohuazhong Co., Ltd, aiming to design innovative computers tailored to modern users. Meeting or exceeding international quality standards, XIDU company began its international operations in 2017. XIDU has over 300 employees with an area of 2000 square meters in Shenzhen, China, covering and supporting partners and customers from more than 30 countries and regions.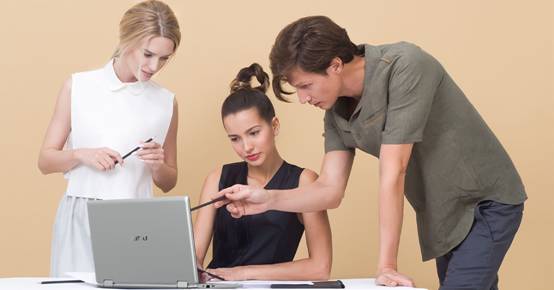 The Shenzhen-based company has made a big splash in the notebook and tablet markets by offering affordable, high-quality computers with an emphasis on touchscreen laptop. The products of XIDU are greatly appreciated by plenty of markets throughout the world. The following is a brief introduction to some of XIDU's flagship products.
XIDU 11.6-inch Philbook touchscreen 2-in-1 laptop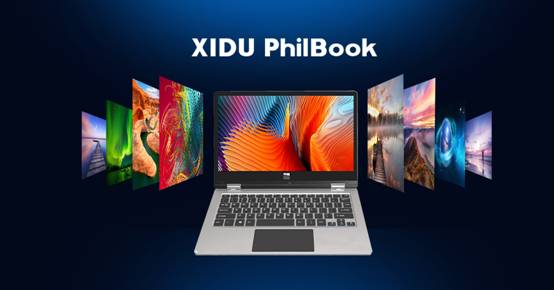 1. It's a laptop and at the same time a tablet. The 360° flexi-hinge enables users to flip the screen in any direction, which makes it a good companion in office for work and at home for entertainment.
2. It has dazzling display with 1920 x 1080 resolution. In addition, the 11.6-inch screen supports multi-touch function, which improves working efficiency and reduces the need for an extra mouse and keyboard.
3. With an Intel Atom Quad-core Processor, 64GB storage and 4GB RAM, it runs fast and demonstrates high performance though it only weighs 2.42 pounds. Few laptops can combine light weight and excellent performance together. Customers can carry it anywhere they want and use it at any time.
4. For extra connections, it meets all kinds of customers' needs with 1x USB 3.0, 1x USB 2.0, 1x MicroSD Card Reader, 1x Mini HDMI, 1x Headphone jack, 802.11b/g/n WiFi and Bluetooth 4.0.
5. This laptop is pre-installed with Windows 10 system and it's highly recommended to students, office workers, business travelers.
XIDU 13.3-inch PhilPad touchscreen 2-in-1 laptop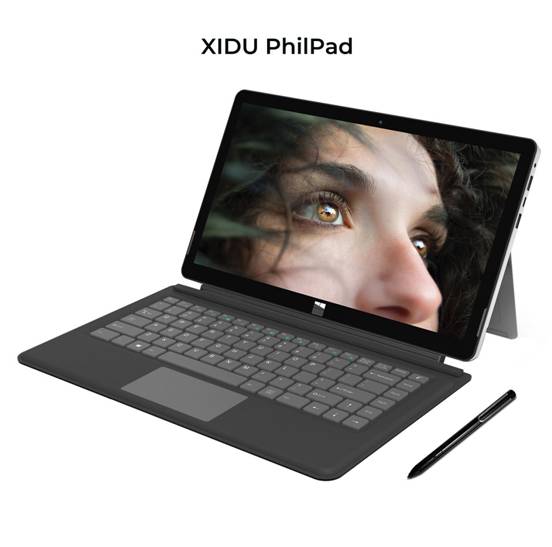 1. It has a golden ratio 2K (2560×1440) display with a touchscreen. The kickstand can be adjusted to multi-angles with ultra-thin detachable keyboard making it a laptop or tablet, which is the best choice for mobile office users
2. Powered by Intel E3950 Quad Core processor (up to 2.4GHz), it has 6GB RAM, 128GB eMMC expanded to 256GB. The metal covers present unbelievable texture and manifest the unique and high-class tastes of their owners. Weighing only 1kg (Containing 5000mAH battery) with ultra-thin 0.4-inch thickness, it doesn't add extra burden for traveling and more importantly, powerful battery makes you feel free to use it without embarrassment.
3. This laptop features 1 x USB Type-C, 2 x USB 3.0, 1 x Microphone Jack, 1 x MicroSD card slot Dual band 2.4GHz/5.0GHz WiFi.
XIDU PhilBook Max 14.1-Inch FHD Touch Screen Laptop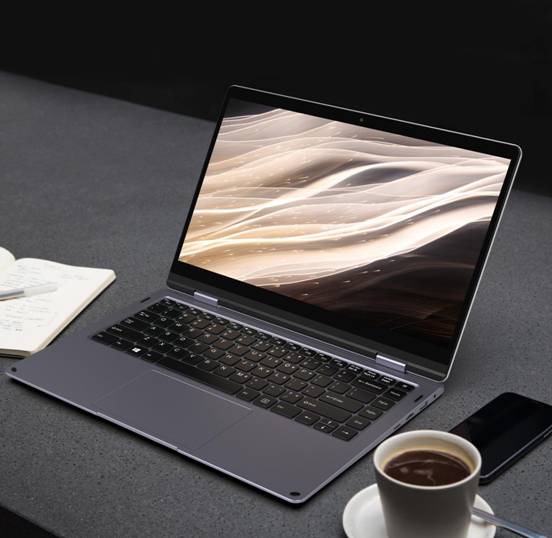 1. Outstanding appearance – The abrasive texture of A and D side of this laptop gives a deluxe and comfortable touch, aluminum alloy body.
2. 2-in-1 Notebook and Tablet – The device can be switched between a notebook and a tablet anywhere and anytime by rotating the screen with a 360°flexible hinge. 180° hinge to share the screen face to face.
3. Large Screen, excellent resolution – Touchscreen with 1920*1080 resolution is elaborately crafted in 16:10. Ultra-narrow screen border of merely 4.9mm is rare to find among the budget 2-in-1 notebook market.
4. Backlit keyboard – Perfectly suits the need of people who work overtime or burn the midnight oil
5. Intel Apollo Lake CPU at up to 2.5GHz burst frequency with 6GB RAM and 128GB SSD – Various external ports include 1x Mini HDMI, 2 x USB 3.0, 1 x Microphone Jack, 1 x Bluetooth 4.2, 1 x MicroSD card slot, 802.11 ac/a/b/g/n, Webcam.
XIDU PhilBook Pro 11.6 Inch Window10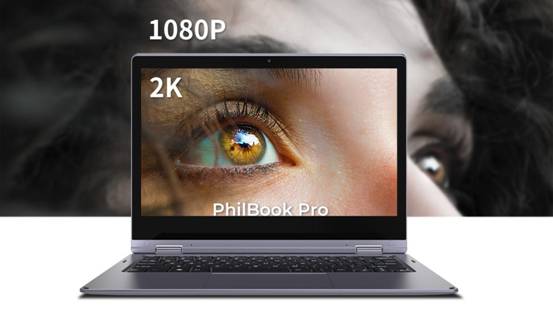 1. 2560×1440 IPS screen display,the screen of PhilBook Pro is generated by Sharp company,which is bound to bring the best visual experience for you.
2. A strong Aluminium Alloy body while with astonishingly portable weight of only 2.65 lbs. The abrasive texture of A and D side of this laptop gives a deluxe and comfortable touch
3. PhilBook Pro inherits the design of 360 degrees of flexible hinge. Various options include laptop, tablet, and tent modes, so users can make full use of this laptop as a work and entertainment companion
4. It equipped with an Intel J3355 Quad Core 2.0GHz Processor, 6 GB LPDDR RAM and hard drive 128 GB SSD, faster to boost it.
XIDU offers various products that suit the needs of people from different professions. State your requirements and needs, XIDU will help you find the most suitable and cost-effective product for you. They have quality guarantee and a full one-year warranty, so please shop with confidence and make your choice.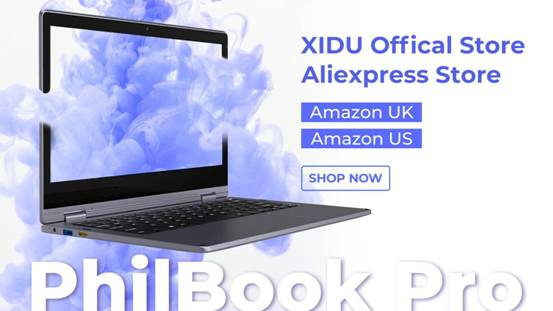 XIDU has Aliexpress official shop, Official shop and Amazon shop that service for buyers from all over the word. What's more, they have oversea warehouse located in RU, US,UK, FR, which can make sure a delivery from 2-8 days. Aliexpress's 8.28 promotion is coming soon, on that day, the price of XIDU products will drop dramatically. Or you can buy their laptops at the official XIDU store with the coupon code: XIDU25. XIDU is offering you professional pre-sale and after-sale services with one full year warranty for each product.