Geeetech, as a developer and producer deeply involved in the field of desk-top 3D printers, adheres to the brand concept of creating a better 3D printing world for consumers, and continuously introduces high-quality products and services. Alkaid is the only resin printer available on Geeetech website now. Its excellent performance and affordable price can definitely meet the expectations of consumers.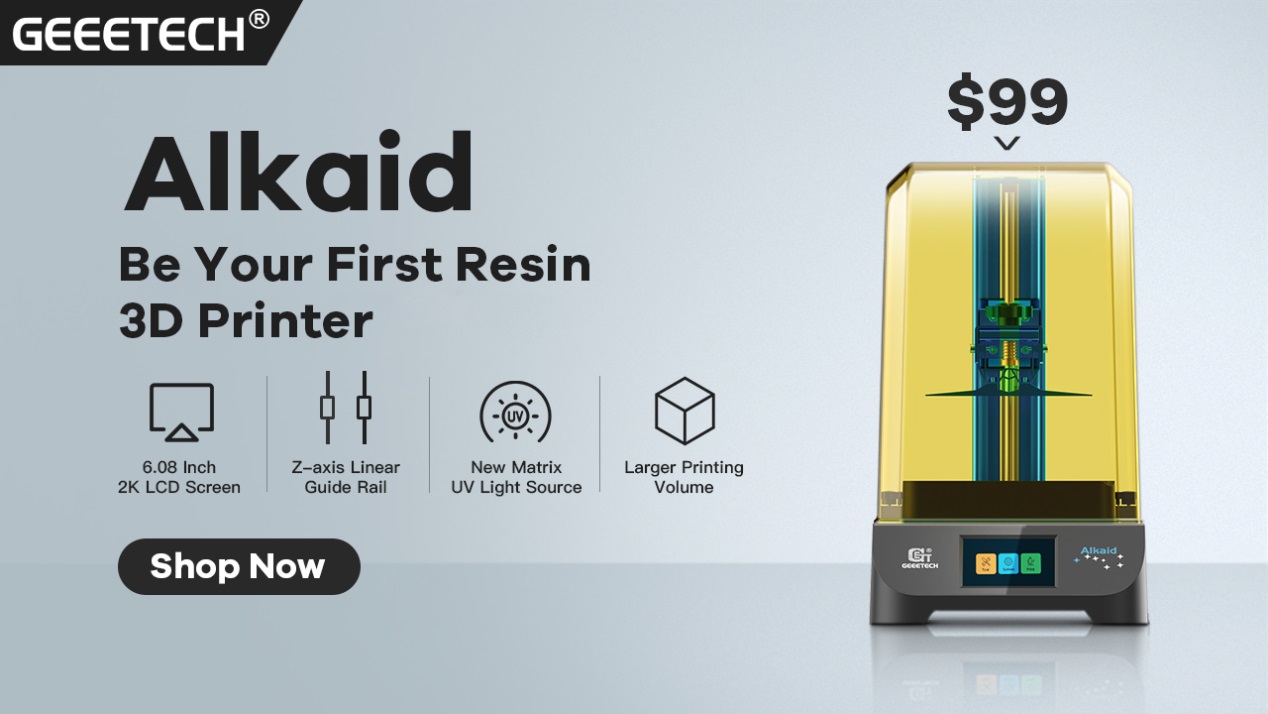 High resolution LCD meet daily printing
Alkaid has a 2K high-resolution LCD screen with a molding size of 82*130*190 mm. The high-precision screen makes the printed model clearer, and the printing accuracy of the X/Y axis reaches 0.05mm. A printer of this precision can meet most resin printing needs, especially for novices and hobbyists.
New Generation Of Matrix Light Source
The light source adopts 15 pieces highlight power quartz lamp beads, combined with the matrix lens which is made of the professional optical materials, can make the UV irradiation on the LCD screen more even and higher the intensity, hence effectively improve the printing speed and accuracy.
Efficient Heat Dissipation System
Alkaid innovatively integrates the UV lamp beads at the bottom aluminum substrate of the machine, which can larger the heat dissipation area. Combined with the cooling fan, the temperature of the lamp board can be reduced effectively and extend the service life of the UV lamp beads.
Aluminum construction for robustness
The Alkaid frame and base are made of aluminum, which not only improves the texture of the machine, but also prolongs the service life, escorting your favorite printing interests.
If you are the following group of people, Alkaid can solve your troubles:
1. Want to try resin printing
2. Hate complex machine operations
3. Garage Kit lovers
4. Looking for the most cost-effective resin printer
The current price of Akaid on Geeetech official website is $99, which is the lowest price in history.