The Akasa Cypher MX3 measures 20.8 cm wide by 20.3 cm deep by 4.5 cm thick. A very small volume of 2 litres sufficient to carry a very complete MiniPC solution.
VESA compatible, the Akasa Cypher MX3 can be mounted behind a screen or against a stand to increase discretion. It is made of very openwork steel and can accommodate both classic motherboard solutions and boards without any ventilation. Its lateral and top openings will allow the ambient air to circulate perfectly. The case can also accommodate an additional 4 x 4 cm fan.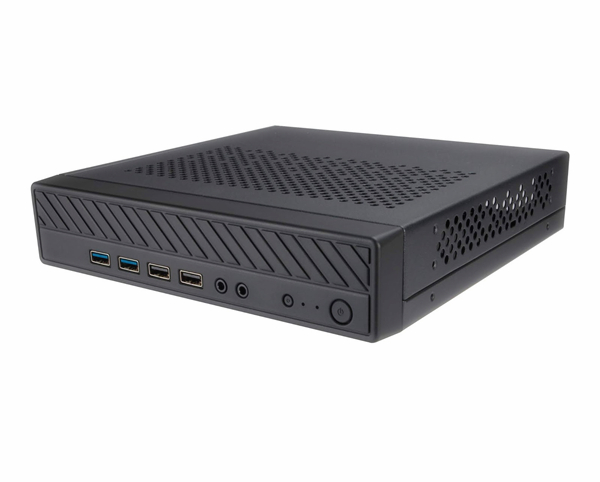 The connection is quite complete with four USB ports available on the front panel shared into two USB 3.1 Gen 1 or USB 3.0 and two USB 2.0 as well as two audio ports 3.5 mm jack. A start button and two LEDs that indicate activity and storage. In addition to the M.2 ports available on the chosen motherboard, the box offers an additional storage location to the SATA 2.5″ standard.