So the Akasa Gem is not the first of its kind, as we've seen a lot of boxes of this type over the years, especially for Pi 4s lately. We remember the Argon One that I presented to you at the beginning of the month and which already showed a nice reflection around the problems posed by development cards.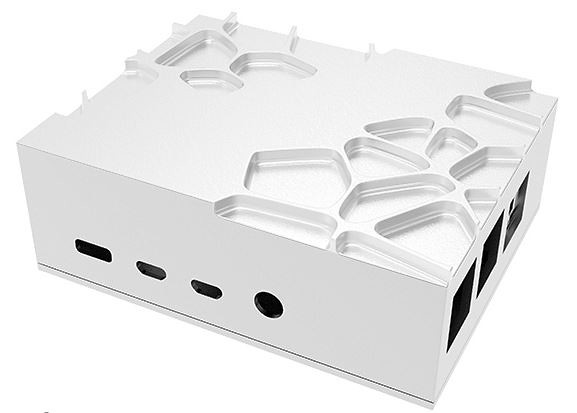 The Akasa Gem comes in this new generation of more advanced cases for the Raspberry Pi. There have been others in the past, but the latest model has inevitably shaken up the market with a real need for dissipation. We have gone from boxes that are often more decorative or used to protect cards to solutions that play a crucial role in their operation.
The Akasa Gem is one of these new products, designed to passively dissipate the heat generated by the SoC of Pi 4 while offering a different aesthetic than usual. It is made of white anodised aluminium and sculpted to offer an original relief. I guess the brand's intention is to offer a case for trade shows. A passive and original solution that can be placed under a TV set or near a Hifi system without it being too much of a do-it-yourselfer.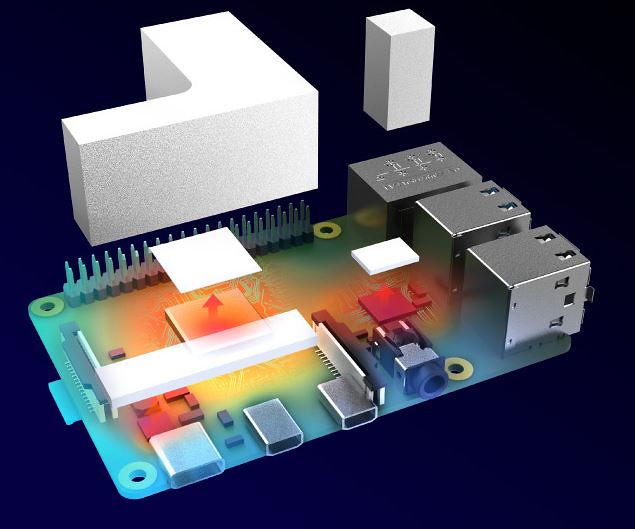 The method used to dissipate is always the same. A system of thermal pads is positioned on the hottest components so that they transmit it to solid aluminium blocks.
These, in contact with the aluminium case, will finish dissipating the heat from the assembly. The shape and material chosen for the case will naturally complete this dissipation work.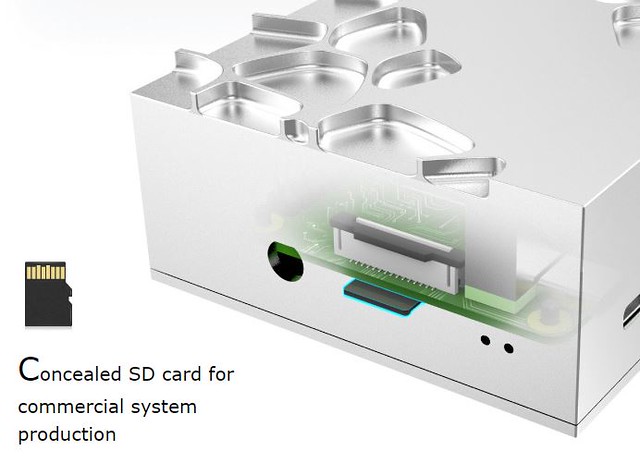 Please note, however, that the MicroSDXC card reader of the Raspberry Pi 4 is not accessible once the case is mounted. A detail highlighted as an advantage for industrial use, but which may be a concern for some users. The ideal being to have a use of its Raspberry Pi 4 installation without having to modify its system permanently. Perfect for use under Kodi for example, not ideal for a serial system tester.
The brand also highlights the protection possibilities offered by this aluminium shield. The Pi 4 on-board boards can be easily integrated into various industrial projects: digital signage, kiosk, robotics and others.