The AsusPro B9 B9450FA is therefore the lightest professional laptop in the world. It doesn't sound like much, but it's the kind of phrase that will make some professionals who travel all year round with a laptop in a bag look good.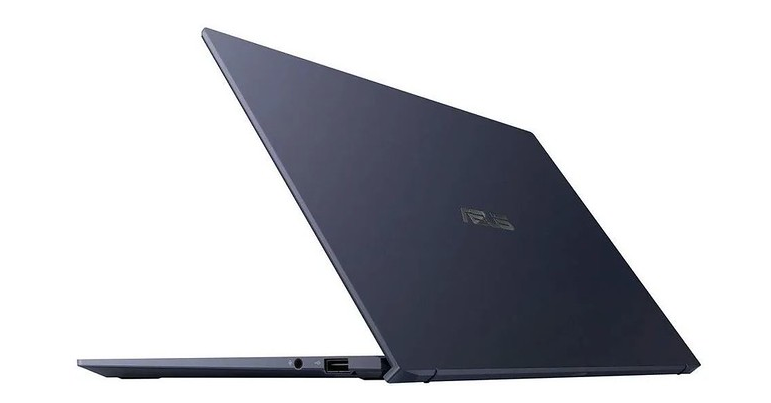 With just 880 grams, this 14″ is indeed one of the lightest machines on the pro market, especially in view of its diagonal. This does not prevent the machine from being solid. Asus indicates a series of tests equivalent to a US Military reinforcement grade with a MIL-STD 810G chassis. In practice, we must indeed have a reinforced chassis.
Scheduled for early 2020, the AsusPro B9 B9450FA did not detail its main features but did show its ancillary components. We know, for example, that the device will offer a Wifi6 802.11ax and two Thunderbolt 3 ports, which are sufficiently illuminating to indicate the presence of a latest generation processor at Intel.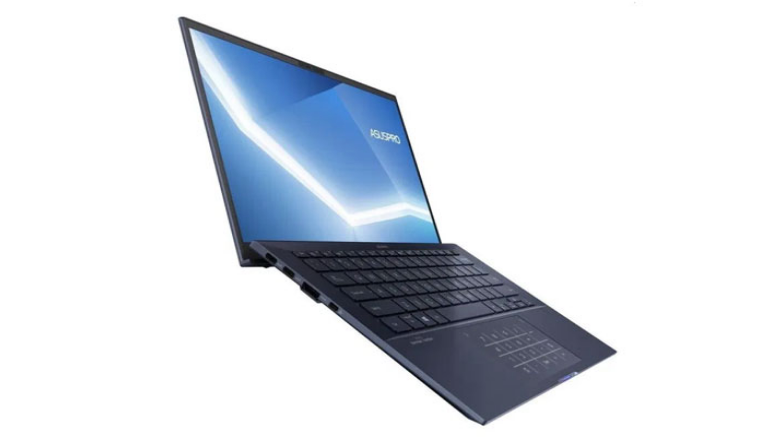 We don't know how much RAM we can build with the device but it will offer a maximum of 1 TB of storage in PCIe NVMe. For the rest, the connectivity and features are interesting with a full-format HDMI port, a mini Gigabit Ethernet, a headset and microphone port and a USB 3.1 Type-A port. The device will be charged through Thunderbolt 3 Type-C USB ports.
In addition, a webcam and microphone will be found in the tiny space left for the upper part of the screen, the 14″ of the AsusPro B9 B9450FA slab, which occupies 94% of the available space. The keypad will be backlit and will overlook a touchpad with a numeric keypad option. A fingerprint reader will be integrated and a pair of Harman Kardon speakers will complete the system.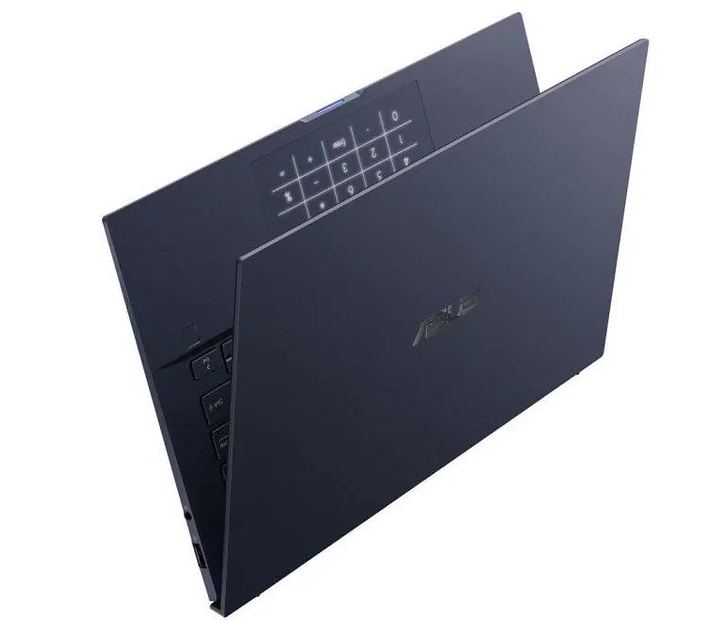 No information on the price of this machine, it will probably make your teeth grind but will probably relieve the shoulders of many professionals. They will be very happy to see the possibility of travelling with a real 14″ that can be used by customers and weighs only 880 grams.