BESTEK is a leading consumer electronics brand and its latest model is the M-Care Powerful Travel Sonic Toothbrush that is successfully crowdfunded on Indiegogo.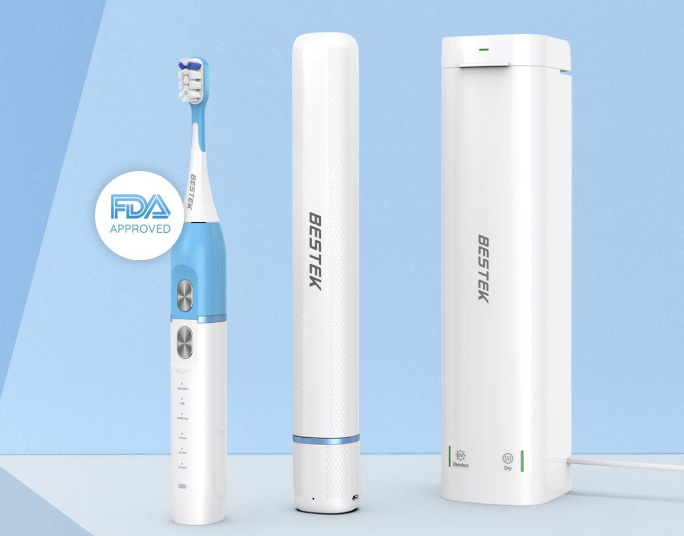 Other electric toothbrush brands may be more popular but when it comes to smart toothbrushes, Bestek M-Care is among the top manufacturers. Their top model sports all the top features you'd expect to find in it. Hardware-wise, it has special-designed antibacterial brush heads that are customized to prevent bleeding from incorrect brushing. Using AI-controlled pressure sensitivity, it automatically adjusts brushing strength to prevent injuries.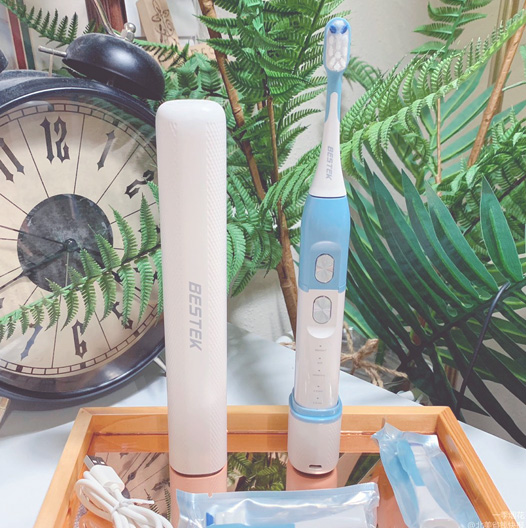 Meanwhile, to ensure users have better knowledge about their own brushing, a built-in 6-axis gyroscope detects blind zones left unbrushed and alerts the user accordingly. This way, the brushing skills of the user improve over time. Of course, M-Care is IPX7 certified that prevents water from damaging the system. As for battery life, it offers 21 hours of standby time and gets fully charged in just 2 hours using the charging base.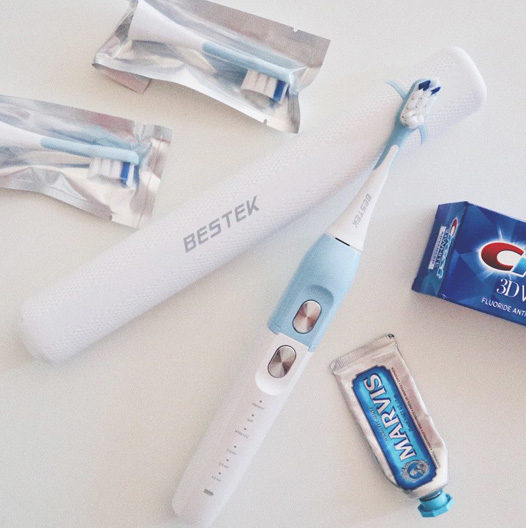 There are 3 modes to choose from with the default being standard. For children or those with sensitive gums, there is a soft mode which tones down the vibrations per second. Or for a deep clean feel, you can switch to whitening mode which ups the intensity.
In terms of noise, you definitely know when the M-Care is switched on thanks to the high pitched whirring, but thankfully, it's not so loud as to be annoying. In your hand, the toothbrush feels very comfortable to hold and the metal buttons also have a nice premium solid feel.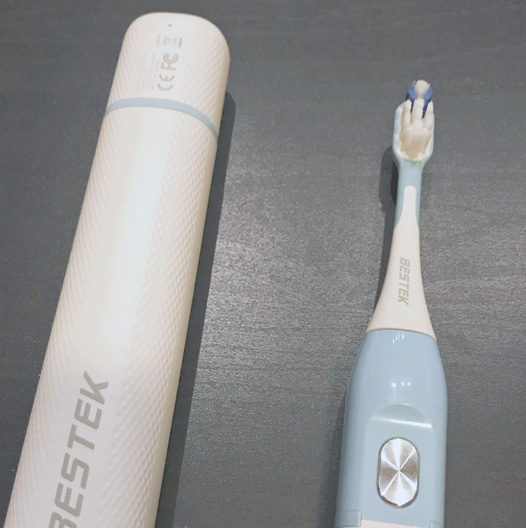 The build quality of the toothbrush feels premium. When you press the buttons they're responsive, and the LED lights, light up immediately to show what settings are enabled. Even if you've got plenty of light in the room, it's rather easy to see the LED lights, too. When it comes to installing the toothbrush head, there's going to be a 0.8mm at the bottom where it connects to the toothbrush, and that's normal.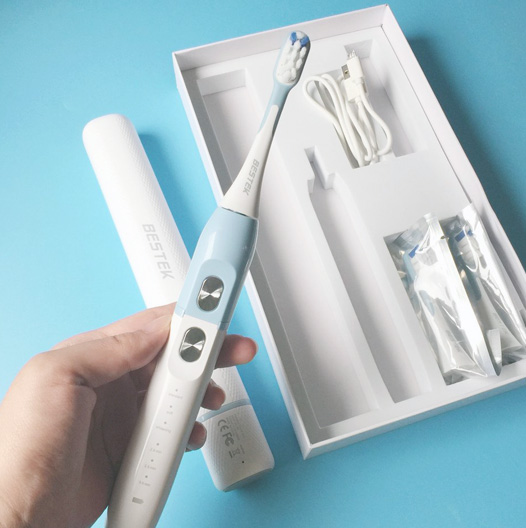 BESTEK has stated that they use Food-Grade Dupont bristles, and after doing a bit of digging, Dupont is known for creating high-quality synthetic filaments. In this case, that would be the bristles for the brush, and after using the toothbrush for about three weeks, the bristles are still going strong.
The brush heads are well-made, and the 3D design creates an effective cleaning zone without much effort required to angle the toothbrush. The Bestek M-Care Powerful Travel Sonic Toothbrush will be released on Indiegogo, so stay tuned!