There is one brand that, more than others, is emerging in the electric bike sector. It is Bezior, which offers many models, for all budgets and uses. In this article we submit to you one of the most powerful ones: BEZIOR X500 PRO, which is offered for the first time at an exceptional price, only 979.99 euros (just use coupon: TTBX500T ).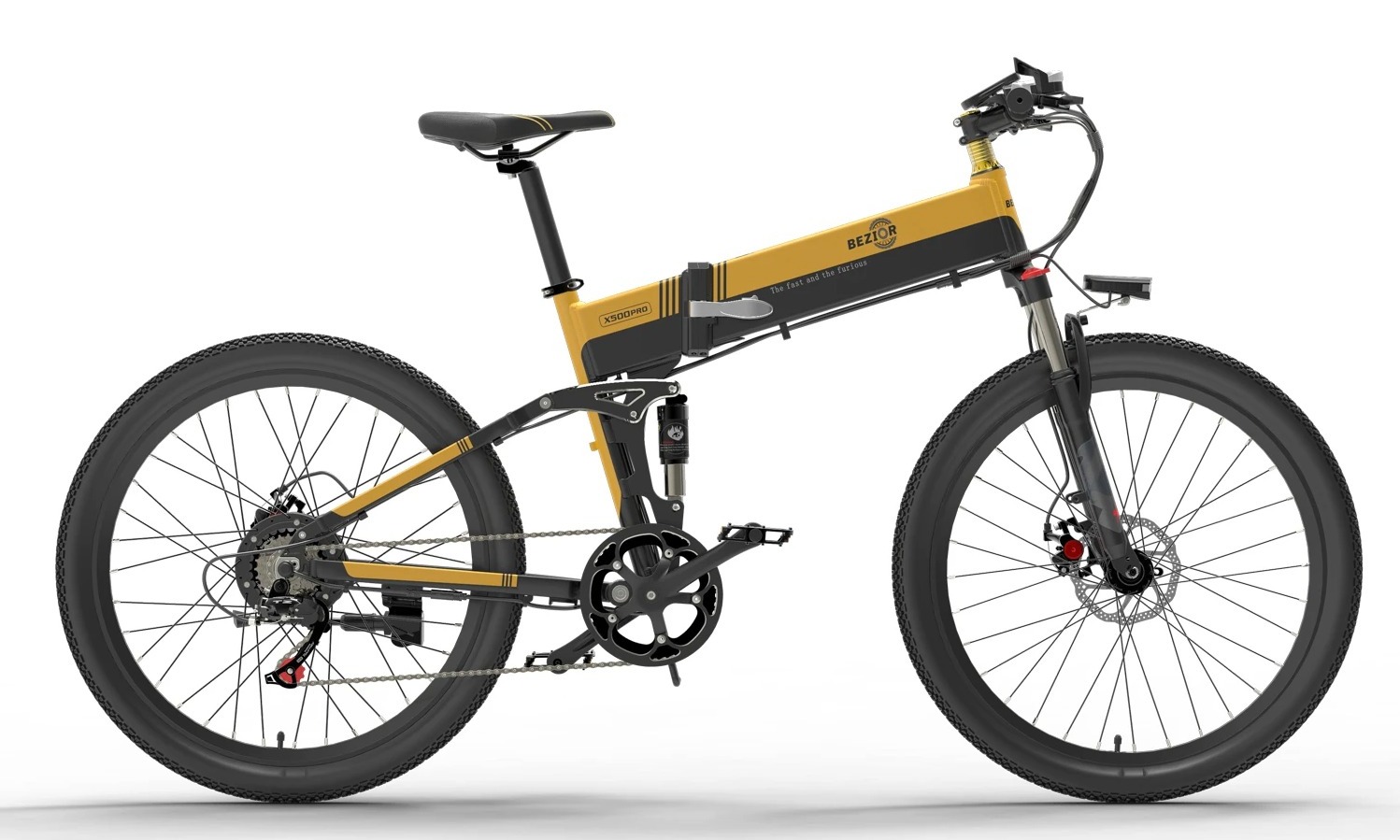 This is a bike that perfectly combines the pleasure of trekking in a purpose-built bike with the performance and mechanical help of an electric bike. In fact, even aesthetically, it is a classic mountain e-bike, quite durable thanks to its 6061 aluminum alloy frame. It does not give up riding safety, thanks to the presence of disc brakes, while the hydraulic shock absorbers will be perfect even for off-road tracks that are not properly paved.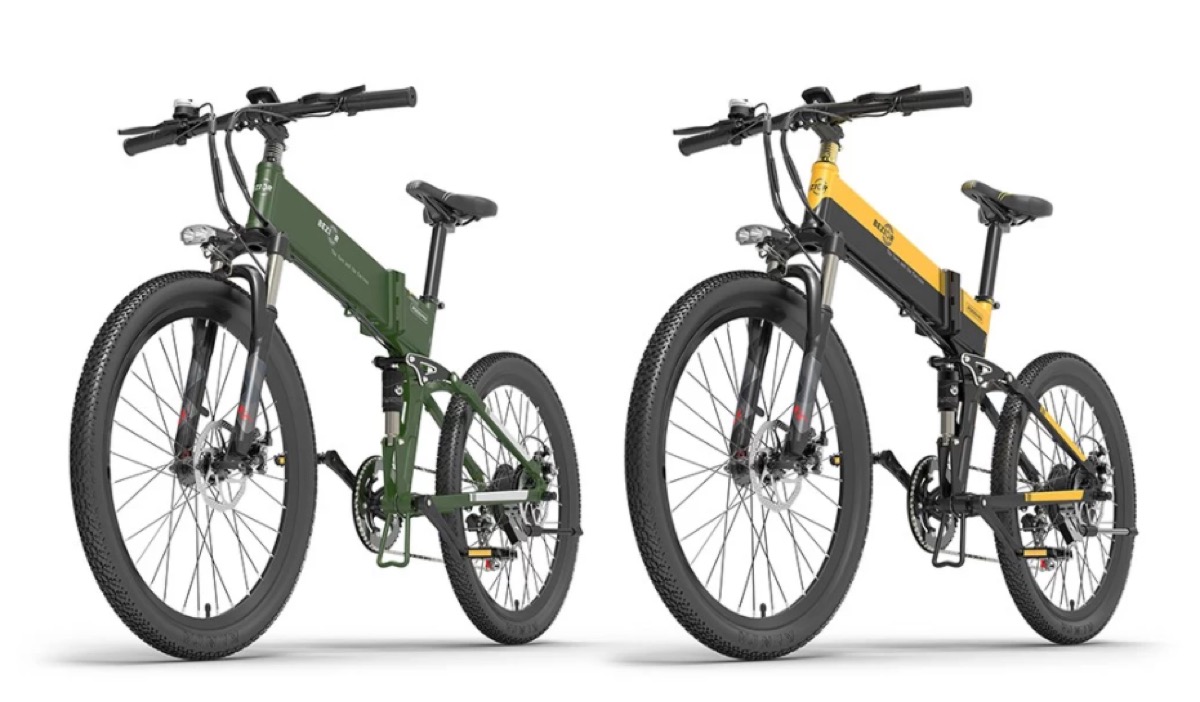 The bike has a not inconsiderable weight of 23 kilograms, and even this figure already returns the sense of robustness, without sacrificing performance and maneuverability. It is equipped with a 500-watt motor that promises a maximum range of 100 kilometers, which obviously varies depending on the rider's weight, the inclination of the route and other such variables.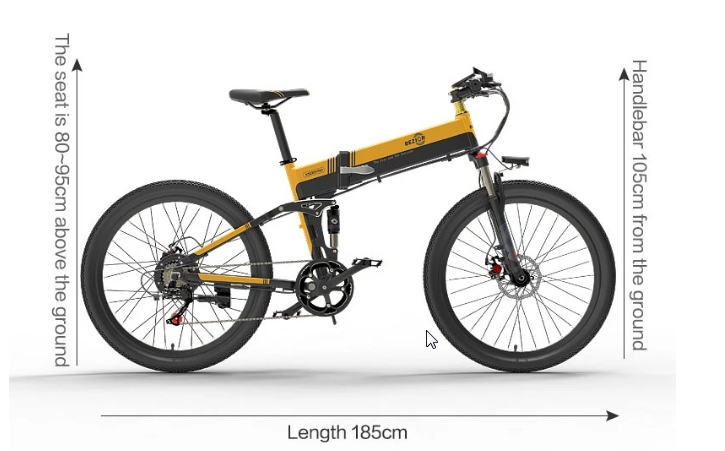 It mounts 26-inch wheels, so very large, my paradoxically does not give up the possibility of folding the frame, so as to reduce the size of the entire structure, being able to store it even at home, or store it in the trivial carrier, to take it to the beach house, or for trips out of town.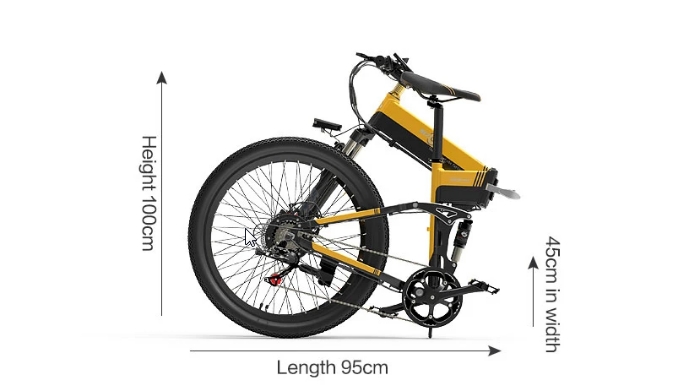 It can reach a maximum speed of 30 kilometers per hour and supports up to 200 kilograms of weight, so well above what could combine with a sturdy person and a fairly loaded backpack. It puts at your disposal a 7-speed Shimano gearbox, ergonomic saddle and a 5-inch LCD screen (rain- and weather-resistant, IP54-certified) on which you can read all useful information about your current activity, including speed and distance traveled.
Usually its price is well above 1,000 euros, but for the first time you can buy it for 979.99 euros by clicking directly at Tomtop. Don't forget to use the coupon: TTBX500T