Summer is officially here, and with its arrival, the possibilities of spending time outside the house or apartment open up. People are taking immediate advantage of the warmer sunshine, and are already hitting the roads on scooters or electric bikes. If you want to join them too, you might like the BEZIOR XF001 with its fantastic design, tremendous power and awesome durability.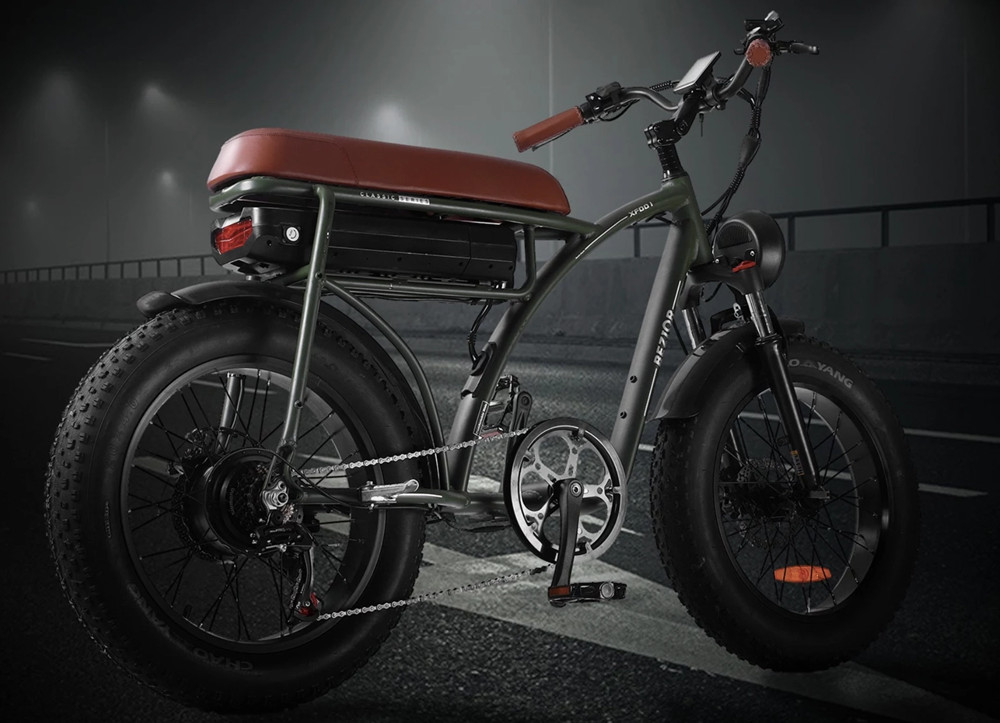 The BEZIOR XF001 is sure to impress most with its design. It is reminiscent of historic motorcycles, which were, are and always will be very trendy. But design is not everything. The bike is equipped with a powerful 1,000 W motor driving the rear wheel.
Thanks to this, the bike can reach speeds of up to 45 km/h and climb gradients of up to 25°. Due to its ability to reach higher speeds, it is suitable for adults who can weigh up to 120 kg. That's exactly how much the robust aluminium construction can take.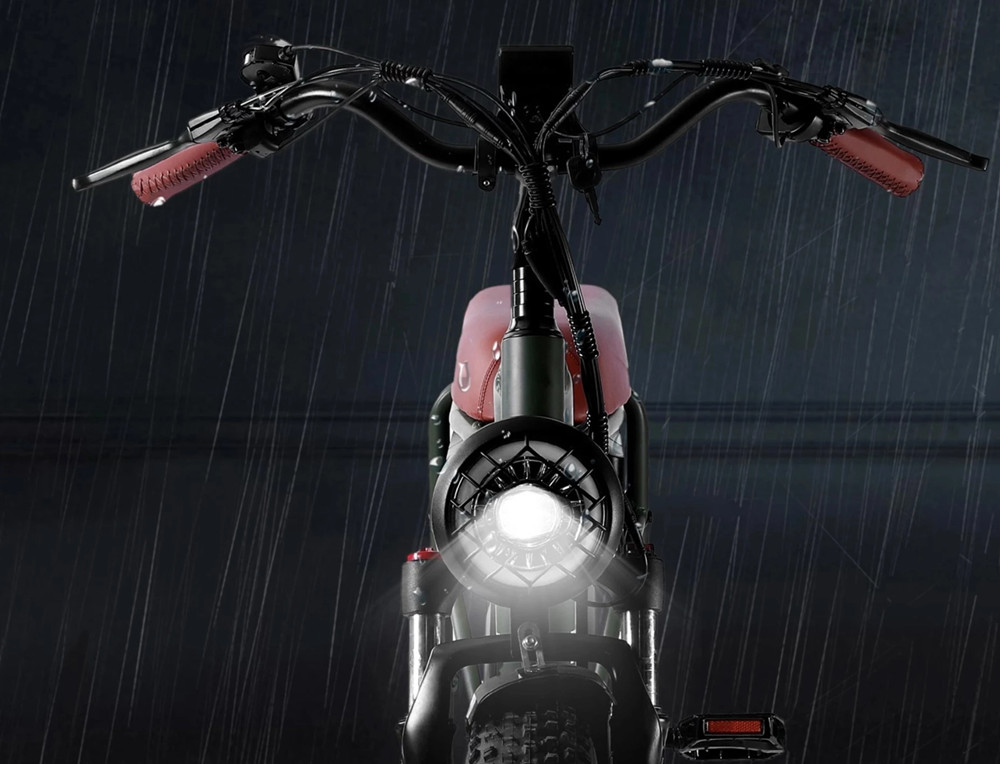 The green chassis is complemented by a soft seat in brown and two 20″ tyres that are up to 4″ wide. They are designed for riding over uneven terrain, whether in the woods or in the meadow. Don't worry, they won't get lost in city riding either, during which they'll give you extra grip and confidence from the ride.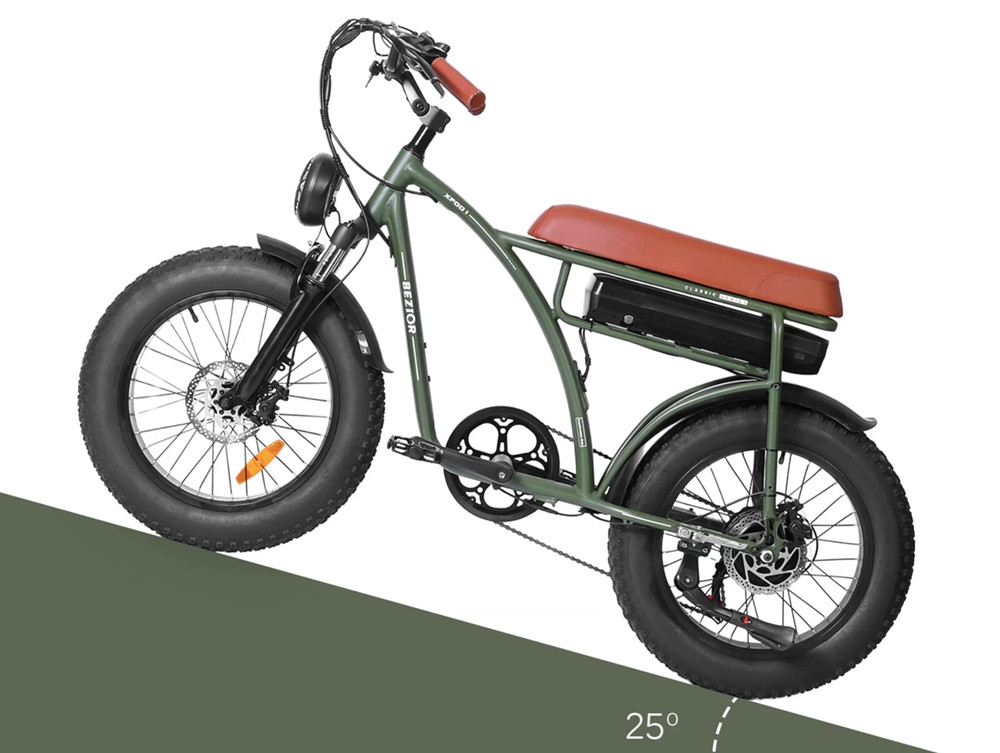 The built-in 12.5 Ah battery is good for 35-37 kilometres of pure electric driving. If you take a ride here and there, the range increases to a respectable 45 kilometres. That's more than respectable for city driving and for forays onto forest paths. And it's IP54-rated, so you don't have to worry about spring or summer showers.
The front light, covered by a grille, looks very interesting and complements the overall aesthetics of the bike. Indeed, the BEZIOR XF001 looks the most unique of all electric bikes. Oh, and thanks to the long seat, two passengers can fit comfortably on the bike, which is another little bonus.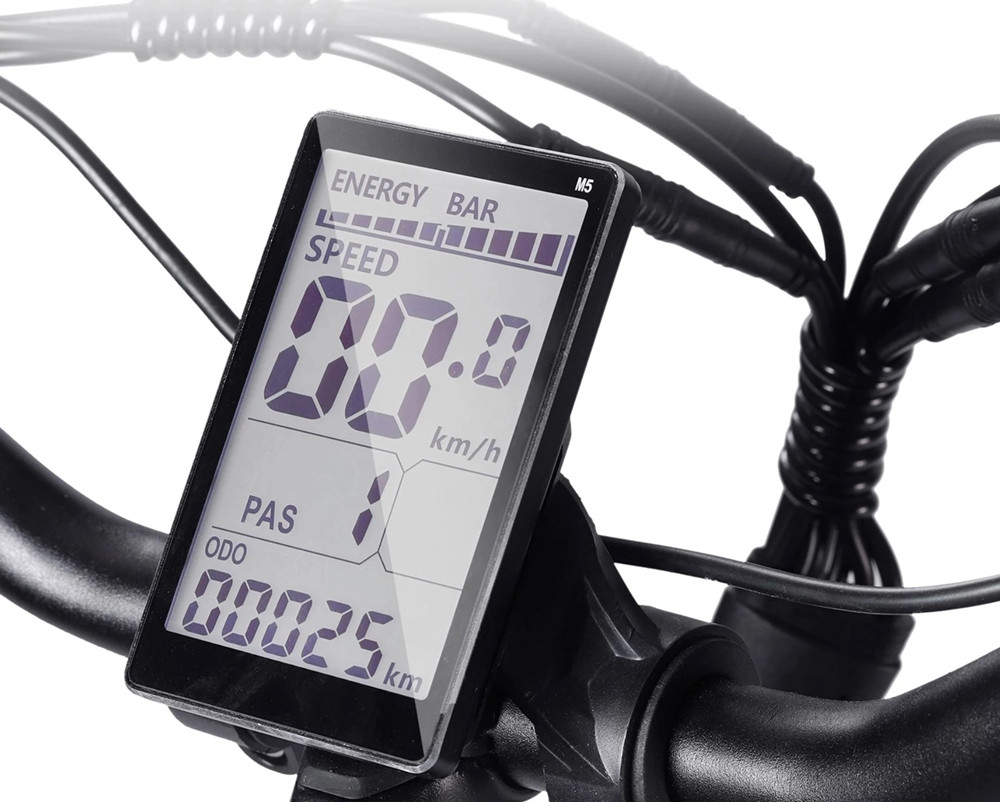 If you like the BEZIOR XF001 as much as we do, you can order it from the Gogobest shop, which will ship it to you free of charge within a few days in USA/Europe/UK. We have already done so! The price of the BEZIOR XF001 will stay at $1299 use coupon NGN159G. In addition, during this period, you can also enjoy the buy-one-get-one-free benefit, you can get a free gift, it is a $65.99 Waterproof Portable Cell Phone Storage Bag.