You should probably have seen our introduction of the Atomstack X20 Pro, the world's first 20W laser engraver with the most powerful quad-core laser in the diode class of blue light available. The A20 Pro is a hardware identical to the X20 Pro, except that the color of the body has changed to black.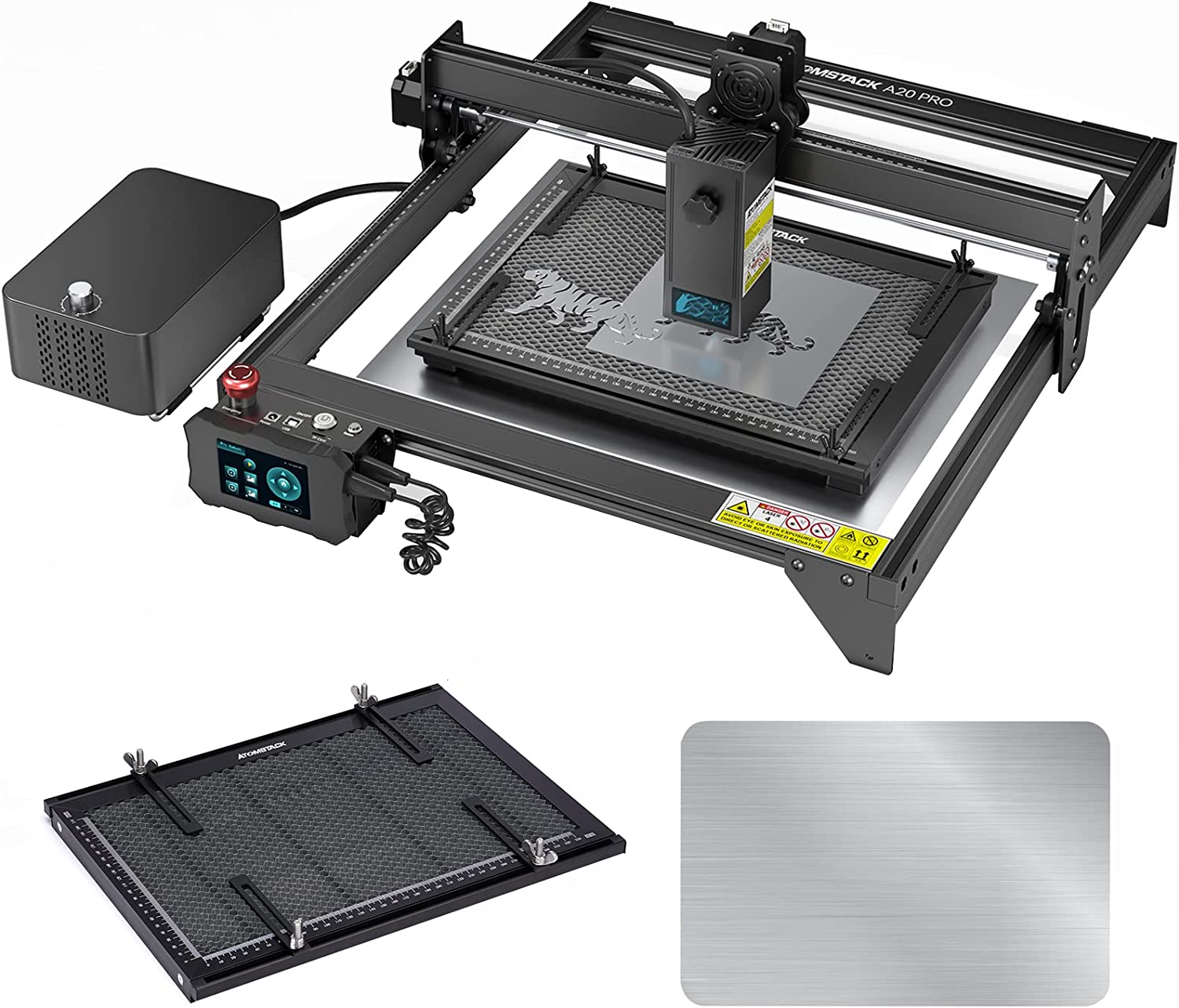 In fact, more and more people now prefer a laser engraver with high cutting power, which satisfies those consumers who have a heavy demand for cutting wood. This depends on the fact that Atomstack A20 Pro is equipped with a quad-core super laser, which consists of four 5W laser beams, aggregated into a single 20W super laser beam.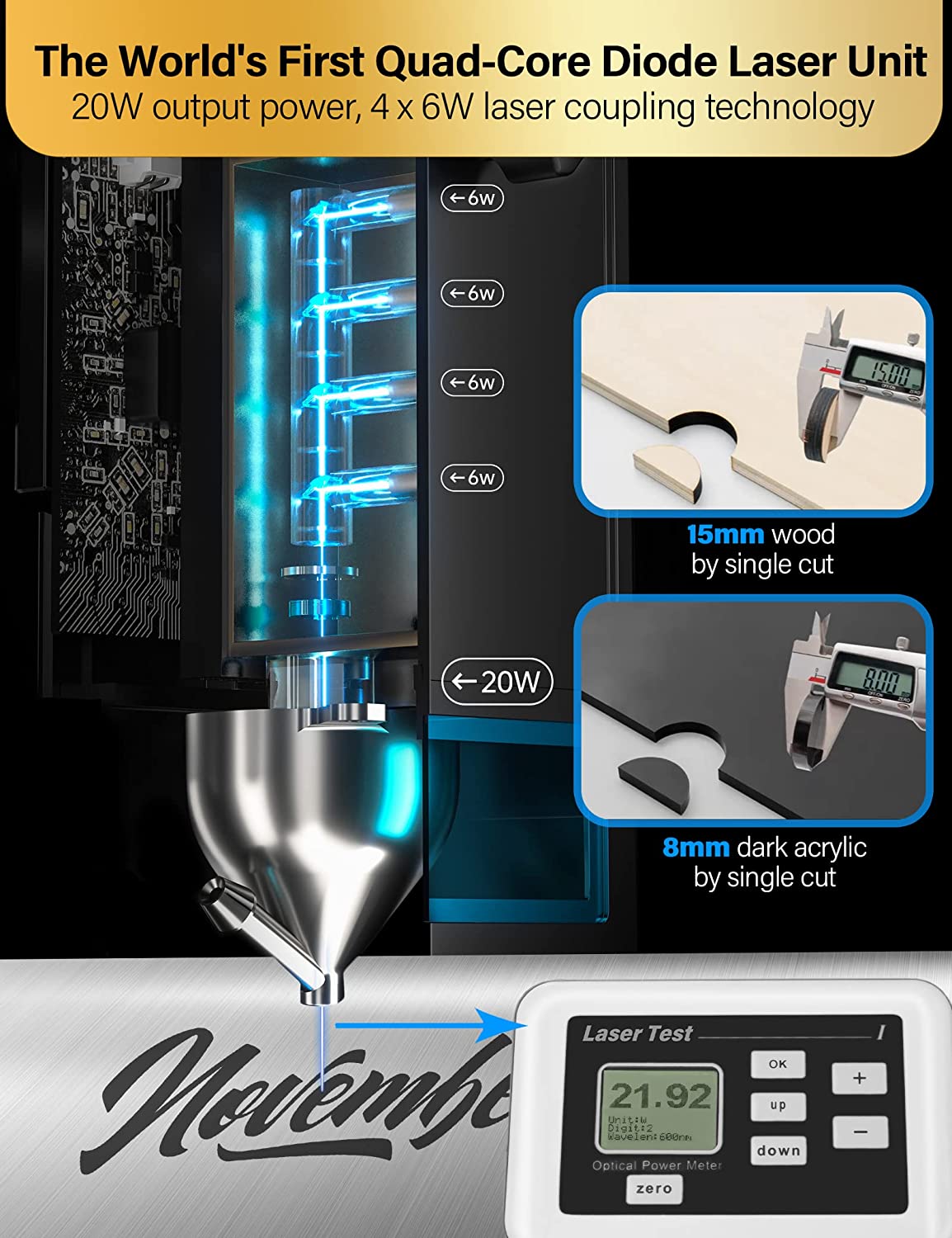 Through lens compression technology, it has a laser spot area of 0.08*0.1mm, which is like a scalpel for more delicate work. For example, when engraving, it can make the DPI of the work higher and make the image more clear.
And the machine can deliver not just fast and clean cutting, but also high precision high contrast engraving. With the compressed spot technology the spot size is down to just super fine 0.08mm x 0.1 mm. You don't need to buy air assist accessories either, because A20 Pro has a built-in F30 Pro upgraded air assist with an adjustable knob. So it can easily improve the laser cutting efficiency and quickly reduce the surface temperature on the object.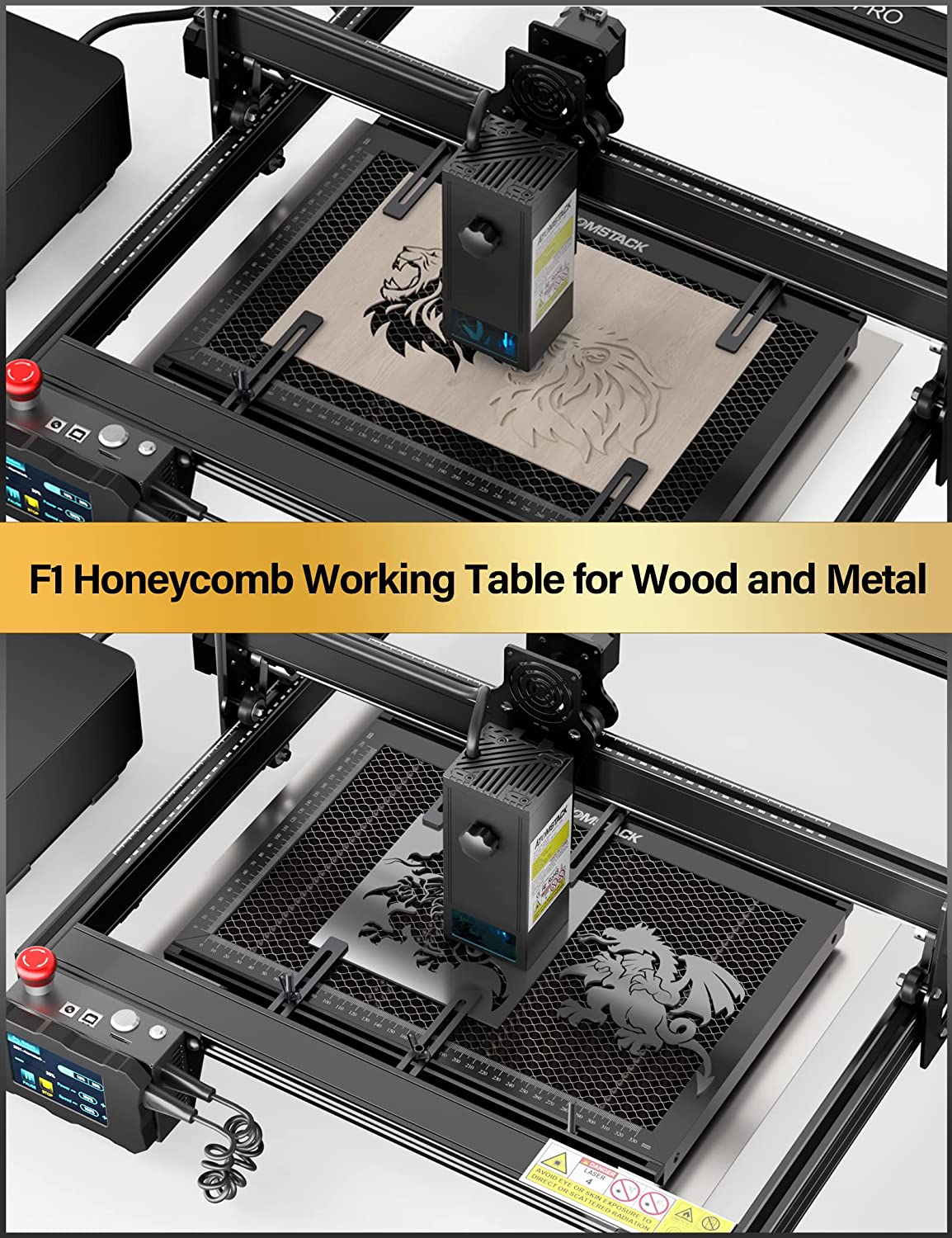 Powerful laser engraving machines are currently in high demand among hobbyists all around the world. With a powerful laser you can both provide extremely detailed engravings and also cut even some pretty thick materials if needed.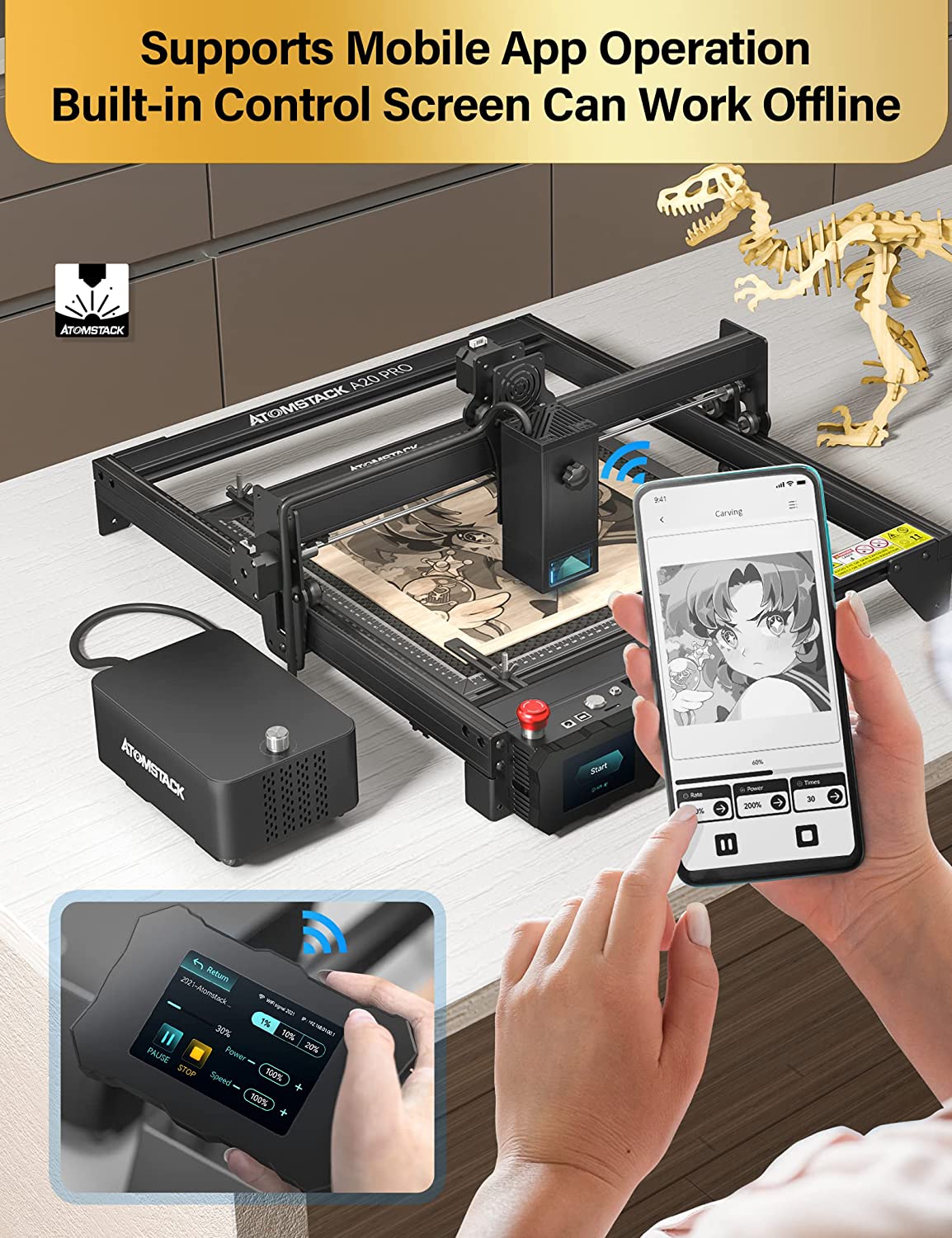 Price and Where to buy?
You can also configure the touch panel to support offline engraving. No computer needed anymore, you can work anywhere, anytime, utilizing the TF card date and the mobile app. The machine is also more safe and secure with extra protection layers. Like the new detachable eye filter protection design, emergency stop knob and much more. And you are also getting F1 Honeycomb Working Table for free with a huge 380 x 284 x 22 mm size.
The Amazon promo offer for Atomstack A20 is quite juicy and runs from Dec 5th 12:00 AM till Dec 11th 11:59 PM. And the 20% in-house discount coupon slashes the price to just $999.99. So make sure to check it out if you are a laser engraver enthusiast.