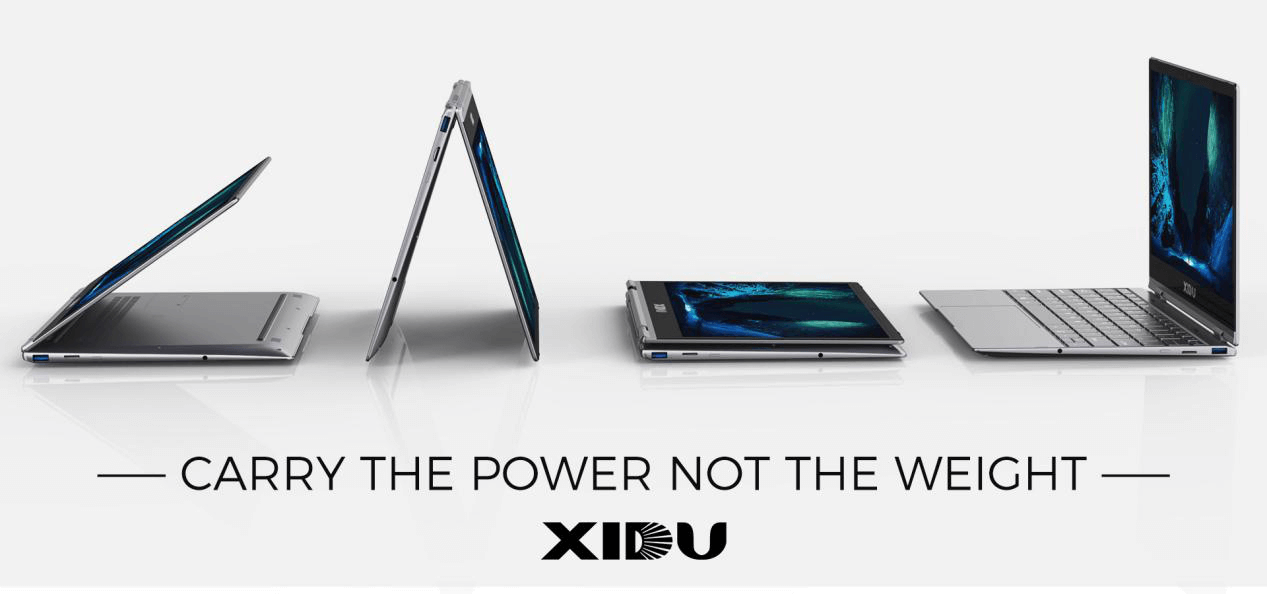 After a month of a news leak, XIDU Laptop is thrilled to launch their latest Laptop PhilBook Y13, with intel core i5 and 85% screen to body ratio and even more lightweight. Right now, you can get PhilBook Y13 at their Amazon US, FR, IT store.

1.Lightweight and Convertible
The PhilBook Y13 is so compact in large part because it features extra narrow screen bezels with an 85% screen to body ratio and extremely lightweight. PhilBook Y13 has a smaller footprint at 11.8 by 8.29 by 0.6 inches and weighs 2.8 pounds. And the Apple MacBook Air measures 12.1 by 8.36 by 0.63 inches and weighs 2.8 pounds. The keyboard occupies almost the full width of the chassis, and the key caps are generous sized. The key-action is bouncy and incredibly quiet. It also creates a comfortable typing experience and allows for better airflow underneath the laptop to aid cooling. It took the XIDU engineering department almost six months to bring all the components together in perfect harmony and to finish the design of the logic board. The design of PhilBook Y13 combines the aesthetically compact and stable performance!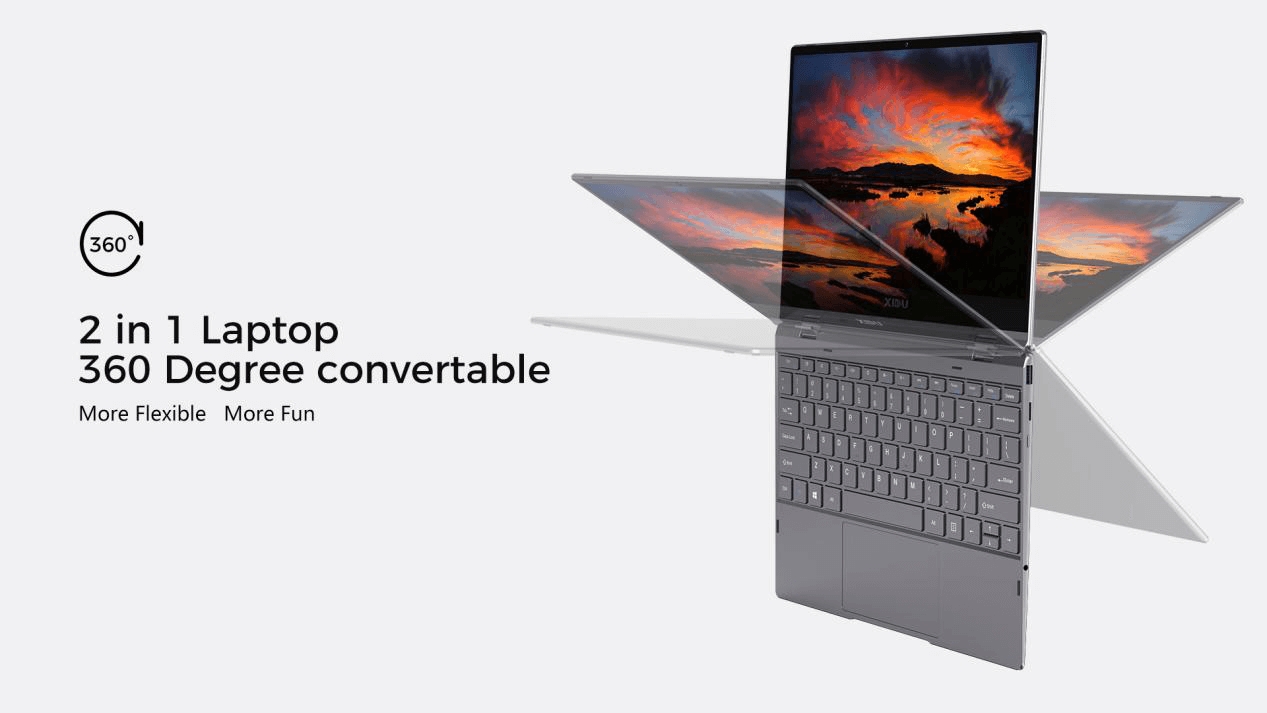 2. Powerful and sturdy
To make PhilBook Y13 this small and light, there have to be some compromises. Notably, XIDU does not put all the comprehensive ports on PhilBook Y13; however, all the ports PhilBook Y13 have are essential. A type-C, a USB3.0 plus a headphone jacket, which is enough for daily usage. The powerful intel core i5-5257U with the base frequency of 2.7Ghz and turbo boost to 3.6Ghz. The intel i5 5th generation is a stable CPU with intel iris 6100 GPU embedded.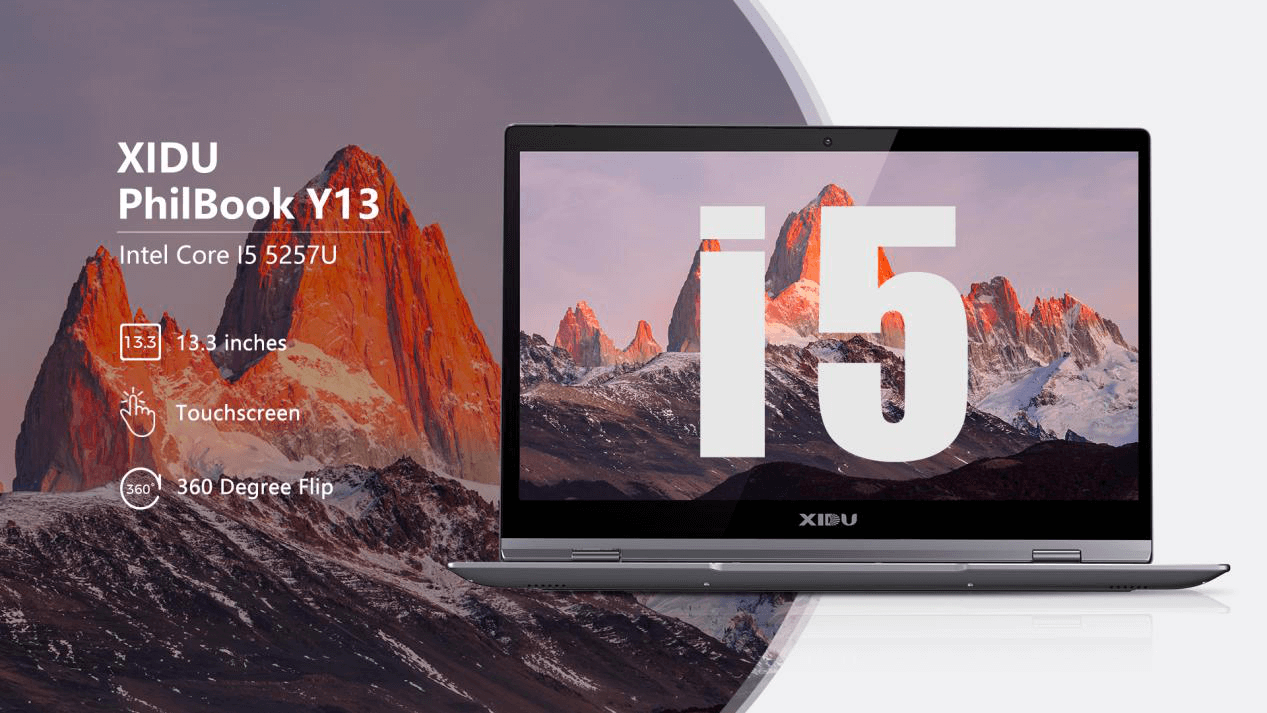 3. Affordable
In the design, the new PhilBook Y13 has inherited the tradition of the PhilBook family. It shares the same elegant design as other PhilBook series, such as magnesium-aluminum alloy case, convertible hinge, portability, and affordable price. It is hard to see a full metal laptop under $1000 in the market, but, XIDU indeed make it happened and even under $500. Right now, PhilBook Y13 is available for super early bird access at XIDU Amazon US, Italy and French Store for $499.99, with a $25 OFF clicked coupon, the final price should be $474.99, later PhilBook Y13 will also available at XIDU DE store! For other areas and regions, please check XIDU Aliexpress and XIDU Official store, which offers global shipping. Stay tuned for their Black Friday events!