Mcdodo is a leading manufacturer of digital products. Leveraging state-of-the-art charging technologies and innovative product designs, Mcdodo remains a top choice for consumers searching for quality chargers for nearly a decade.
Wireless charging is a growing trend these days and most high-end phone flagships are already expected to have it. And while Android alternatives have been going for pretty juicy high-speed wireless charging lately, Apple has a few aces up its sleeve. Like the very convenient magnetic MagSafe charging for their later generations of iPhones.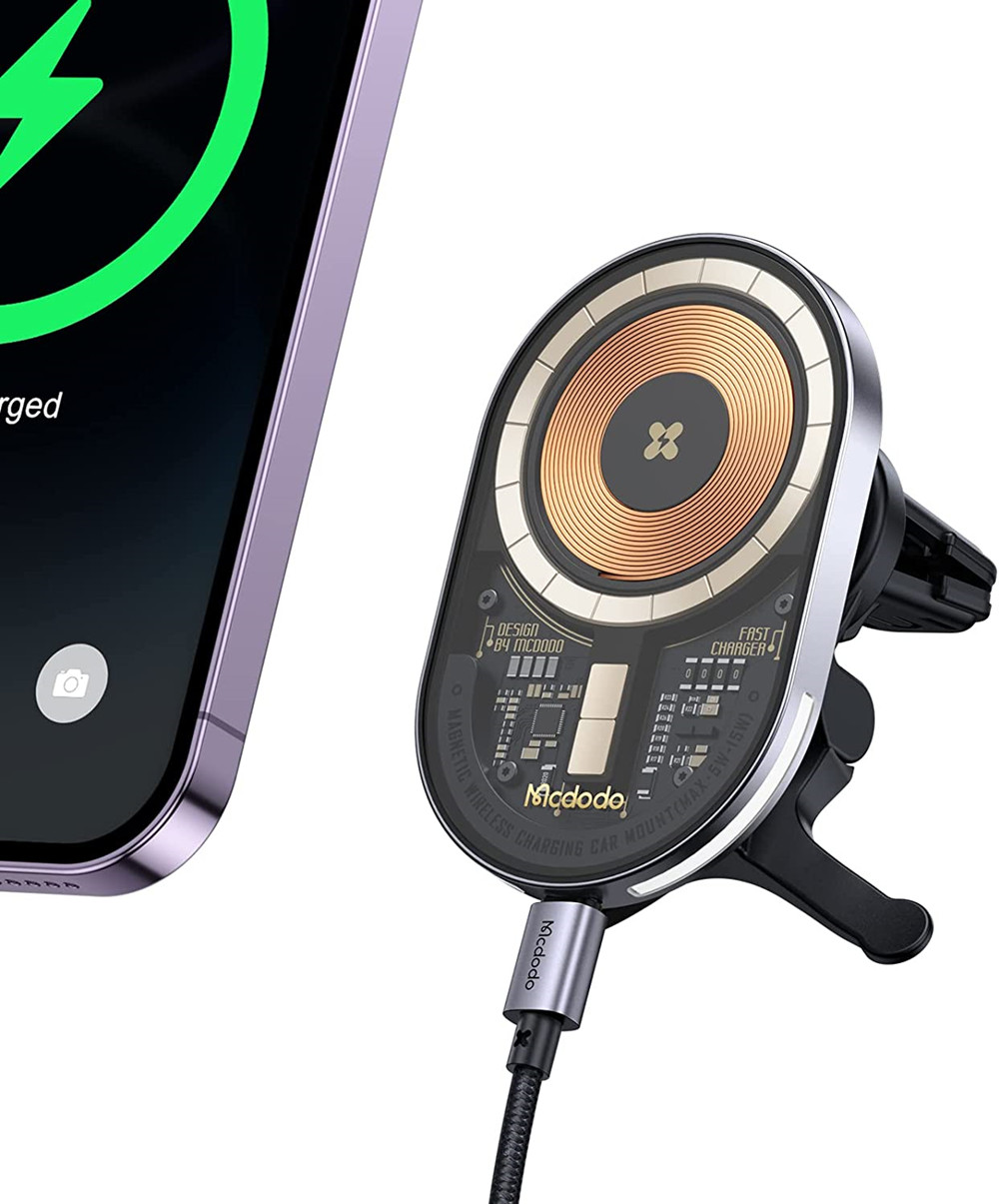 Magnetic Wireless Charger Car Mount
The Mcdodo Magnetic Charger Car mount features a unique design trait thanks to its suction design, which bypasses the need for a traditional mount set-up thanks to a pretty solid and secure suction mechanism. The Magnetic Charger integrates powerful magnets and a non-slip silicone surface so your phone is nicely held intact on the charger, which comes with USB-C compatibility. You can also easily swap your phone from a portrait to landscape orientation without much fuss.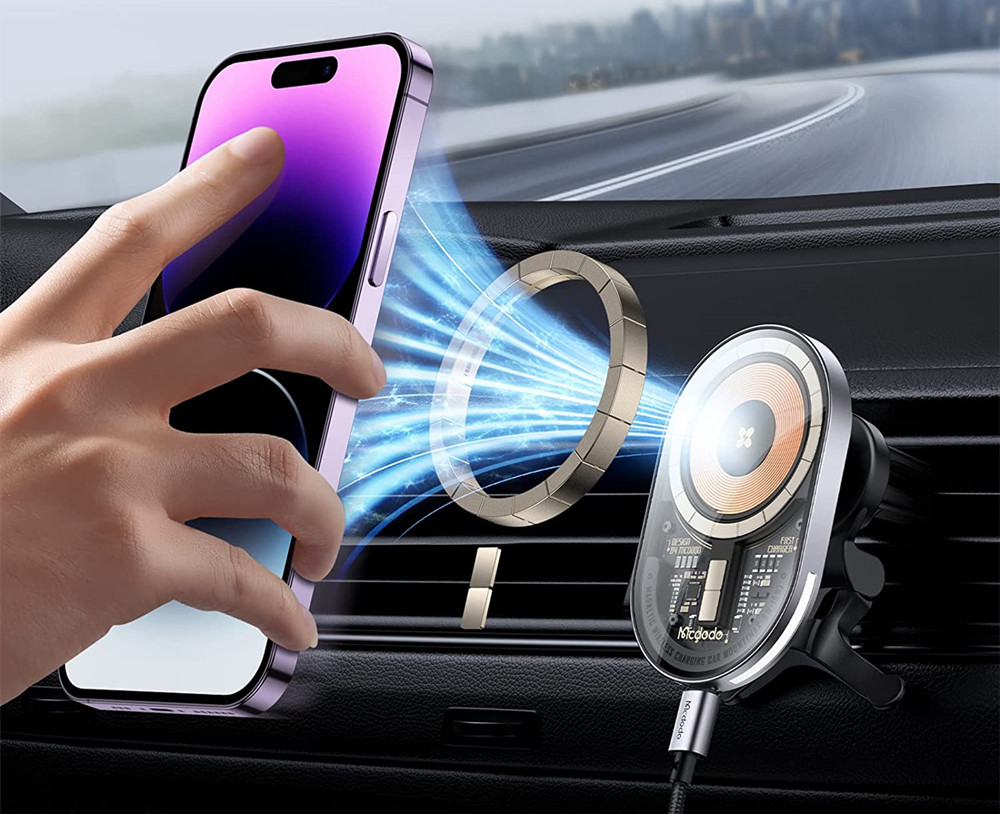 This design allows it to serve a dual-purpose with its 2-in-1 design as both a car mount and wireless charger, so you won't have to install two different mounts in your car. It also comes with a fast-charging output of up to 15W, and it's compatible with different iPhone models like the new iPhone 14 series, and older models like the iPhone 12 series.
Additionally, the mount comes with a triangle base design, so your phone will be kept safe in case you run into bumps and turns while traveling in your car. Another cool feature is that the Charger comes with LED lights that seamlessly blend into your dashboard, reducing any distractions when you're driving.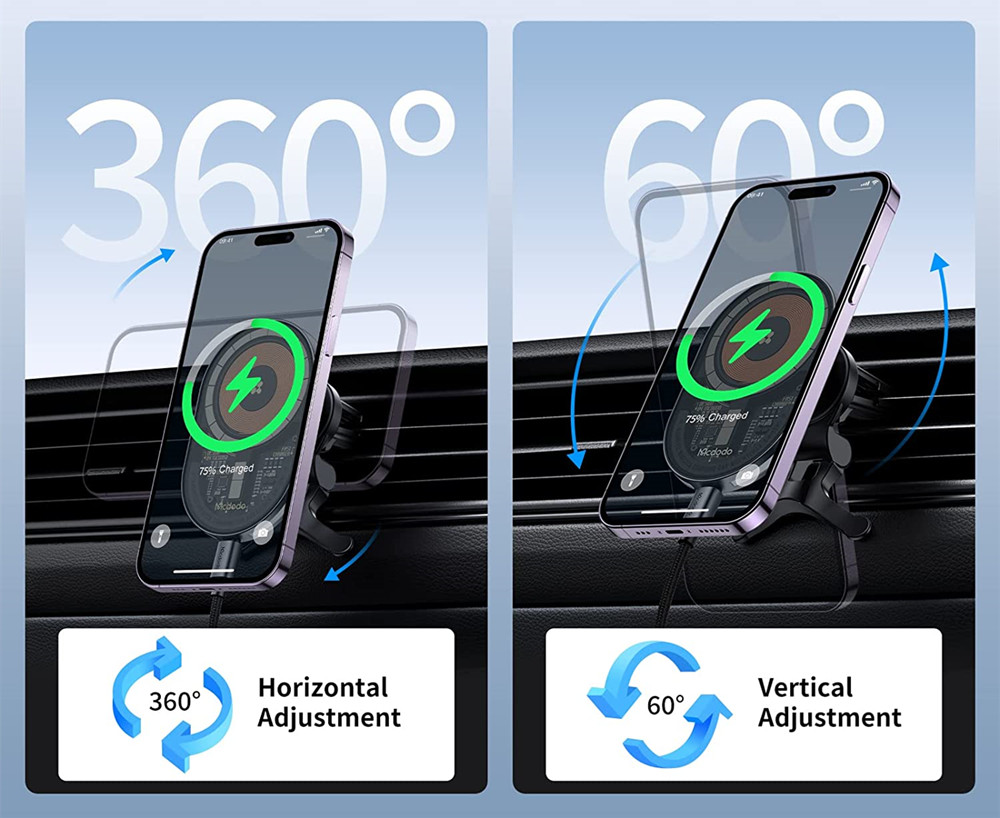 All in all, it's a rather effective solution for charging on-the-go, especially for folks who frequently use their smartphones for GPS navigation while driving, avoiding additional battery drain during usage.
The Mcdodo Magnetic Wireless Charger comes with a cool-looking design thanks to its transparent construction. It features a double-sided tempered glass design which lets you see the internal structure of the charger, and measures only 2,34 inches in diameter. It also integrates aluminum alloy into its design, with added resistance to corrosion, wear and tear, as well as effective heat dissipation. Of course, it is portable, so carrying it around with you won't be much of an issue.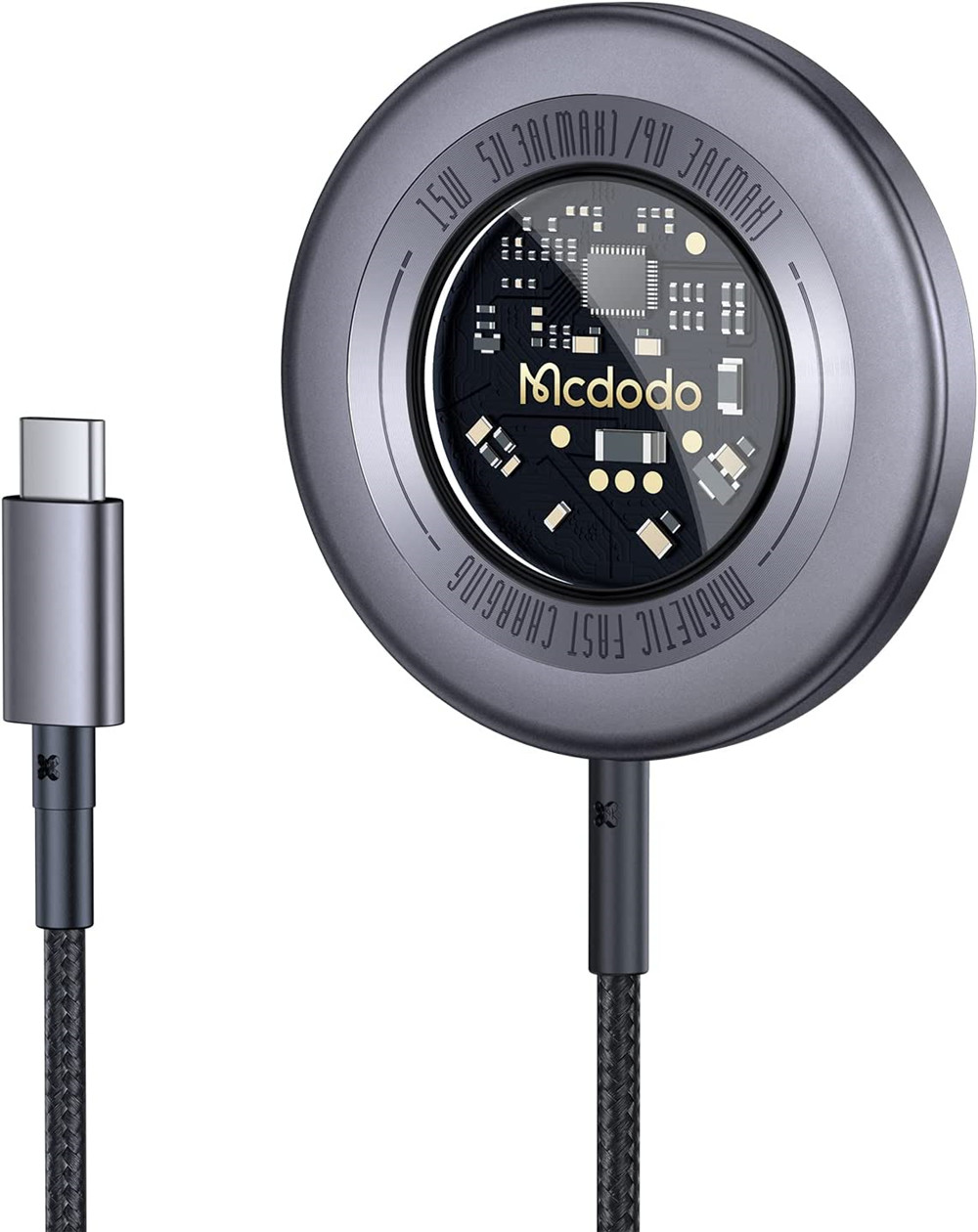 There's also a USB-C cable attached to the charger, so you can easily plug it into a wide variety of modern charging bricks.
As for charging, the Magnetic charger comes with a 15W charging speed, and it will be compatible with the newest iPhone 14 series, down to older models like the iPhone 11 and iPhone X. Additionally, the charger comes equipped with wireless charging pad chips to ensure a consistently stable performance, added shielding from radiation, and better cooling so your device doesn't overheat while charging.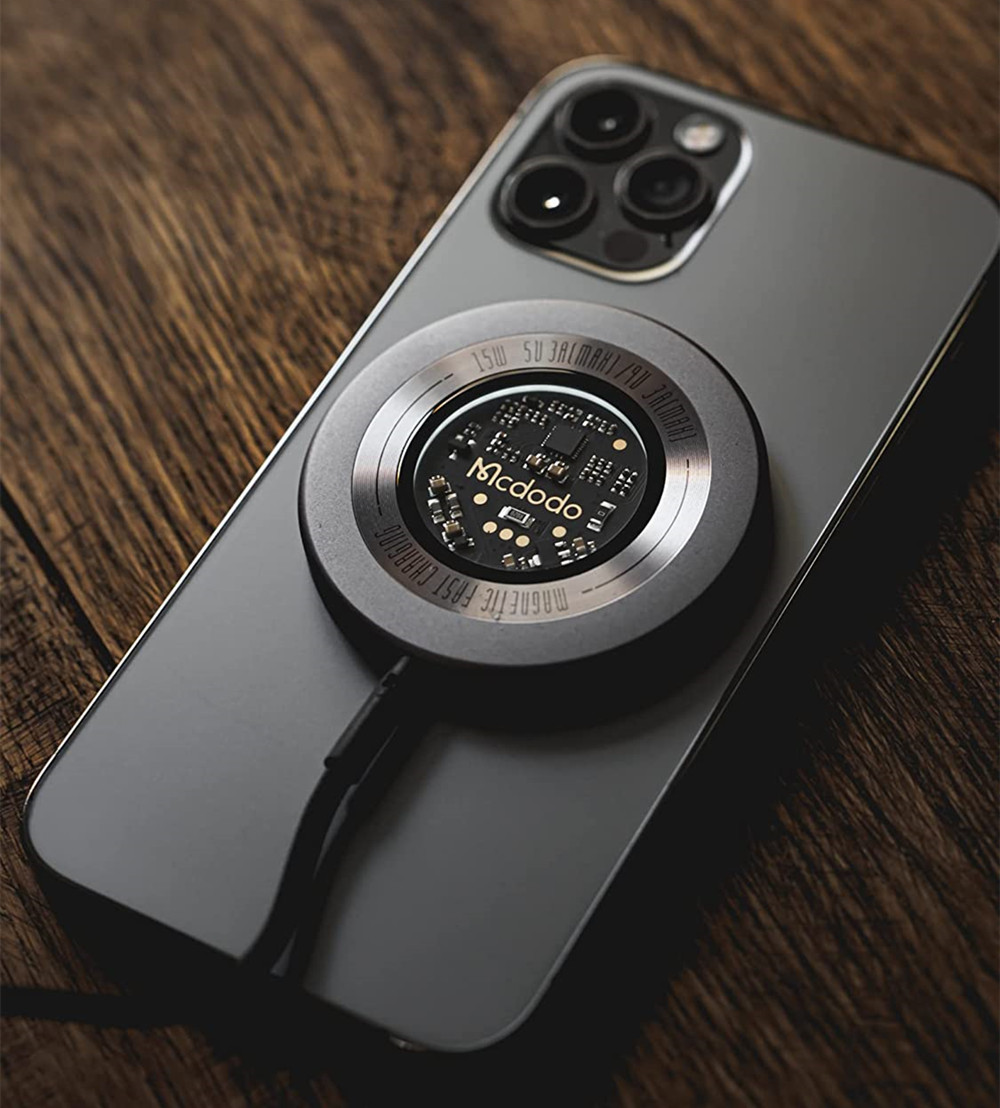 What stands out the most about this charger is the design – you don't get a lot of transparent magnetic chargers out there, especially ones that come with tempered glass protection and additional functionality for heat dissipation.
Price
During the Black Friday sale, we bring you two very interesting Macdodo chargers with this design, which have been clubbed with a great discount. After all, saving up to 25% is always a good thing. So head over to their Amazon store and get the Macdodo Magnetic Wireless Charger Car Mount and Magnetic Wireless Charger now at the cheapest prices.