Specialist in reinforced smartphones, Blackview is adding a BV5500 device to its catalogue, equipped with a waterproof, shock-resistant and fall-proof shell. The certifications highlighted are IP68 and MIL-STD-810G.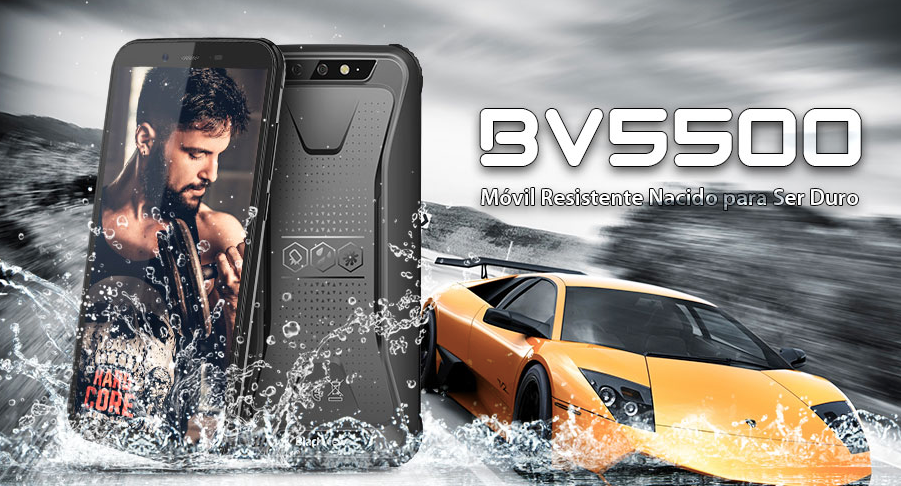 The BV5500 displays on a 5.5-inch IPS HD 18:9 screen with Gorilla Glass 3 glass protection and features an MTK6580P (1.3 GHz) quadcore SoC with 2GB of RAM and 32GB of storage space. A configuration that is therefore modest but related to its low price.
In terms of camera, it is a dual 8.0MP sensor at the rear and a 5.0MP module at the front. The battery is solid with a capacity of 4400 mAh for this device running Android 8.1.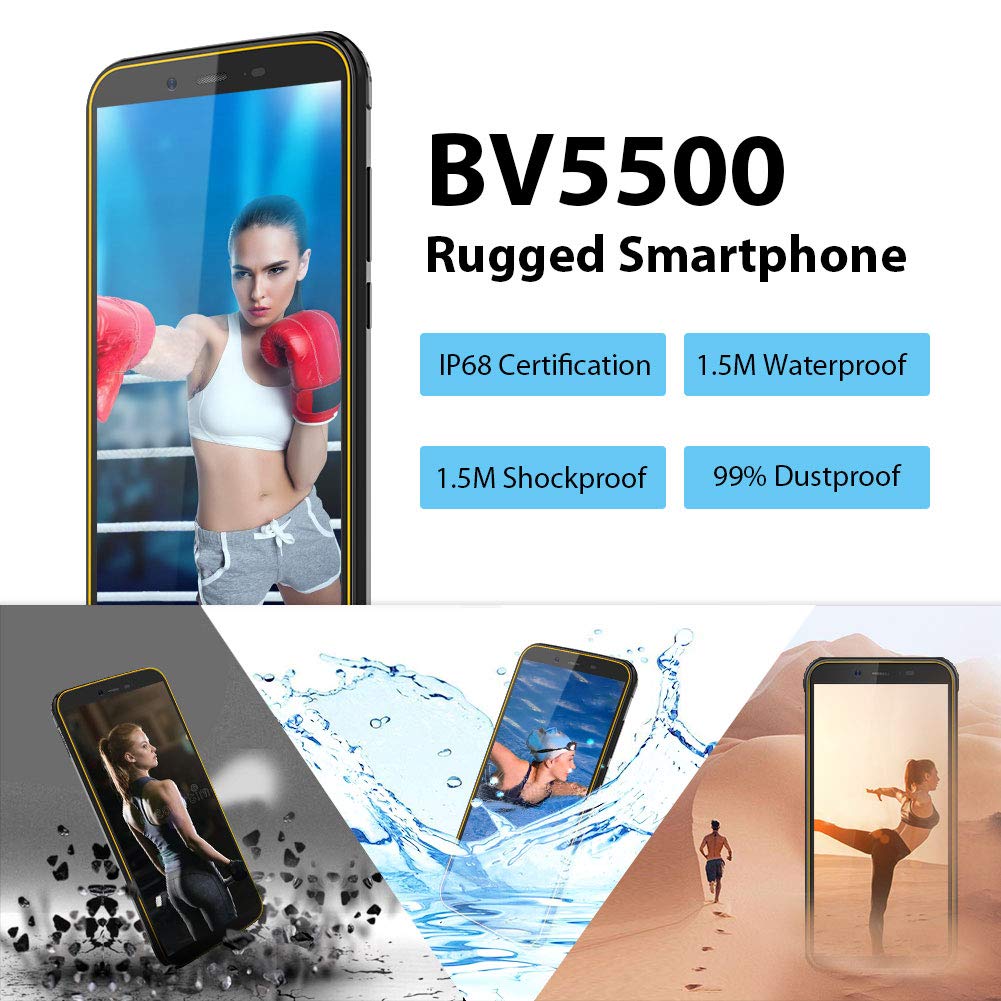 Admittedly, the technical data sheet does not make you dream, especially since the device is not 4G compatible. However, with these reservations in mind, the price of the Blackview BV5500 is quite attractive for a rugged smartphone.
As we said at the outset, if you want to buy an entry-level phone, and it's also very resistant to falling and waterproof, then the BV5000 is perfect for you. Now it has a very good price at Amazon.es just for 109,99 €.