Blackview, the leading rugged phone brand, is unveiling its new flagship, Blackview BV8800, incorporating several upgrades and killer features that raise the bar to continue leading the industry. The premiere sale will kick off on January 10th, 2022 (PT), with an early bird offer.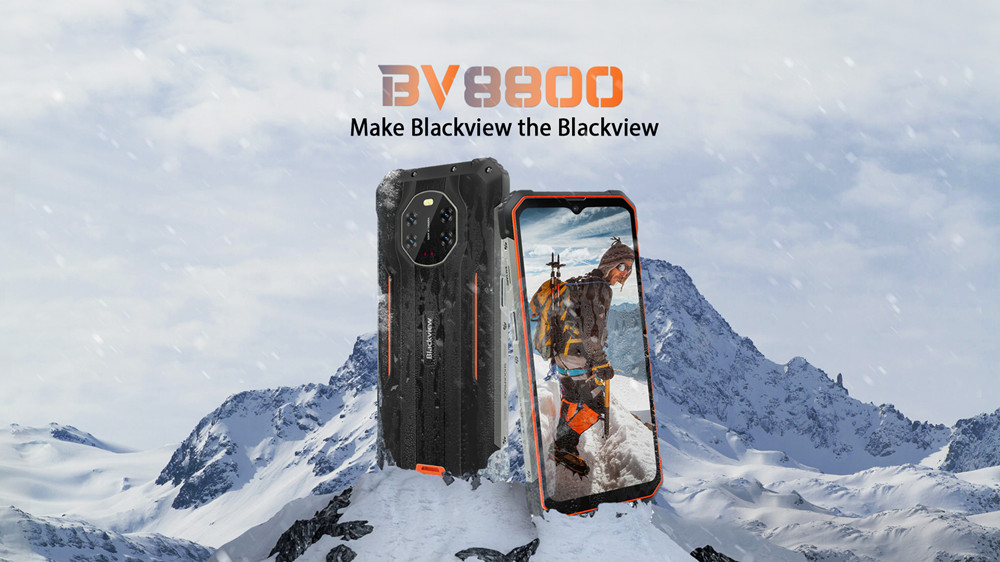 The Blackview BV8800 is the newest device in the giant-battery rugged phone portfolio from Blackview, which offers ideal devices for serious outdoorsmen who count on extended battery life for reliable connection, navigation, or camera function for capturing adventurous moments and breathtaking natural scenery. But outshining any predecessors from this line, the BV8800 is equipped with high-end specs and features, to name a few, a 90Hz fluid display, 50MP AI quad camera with night vision, to excel in every aspect for an overall flagship experience and to be expected to be the top rugged phones rank in 2021.
"Specialized in rugged phone R&D and manufacturing for 8 years, we've put relentless effort into empowering outdoor enthusiasts and demanding-environment workers. Rugged is in our blood and innovation makes us grow. While rugged phones serve a niche market of people, we don't settle for niche features. We strive to keep Blackview rugged phones up with what's new in the mainstream phone industry and incorporate state-of-the-art features to make them so invincible yet modern. We want to build something that our users can so confidently use in demanding environments, and they'll feel so proud as well to show their friends on daily occasions. Blackview BV8800 is our strong statement. It has whatever it takes to let our users be proud" said David Xu, president of Blackview brand.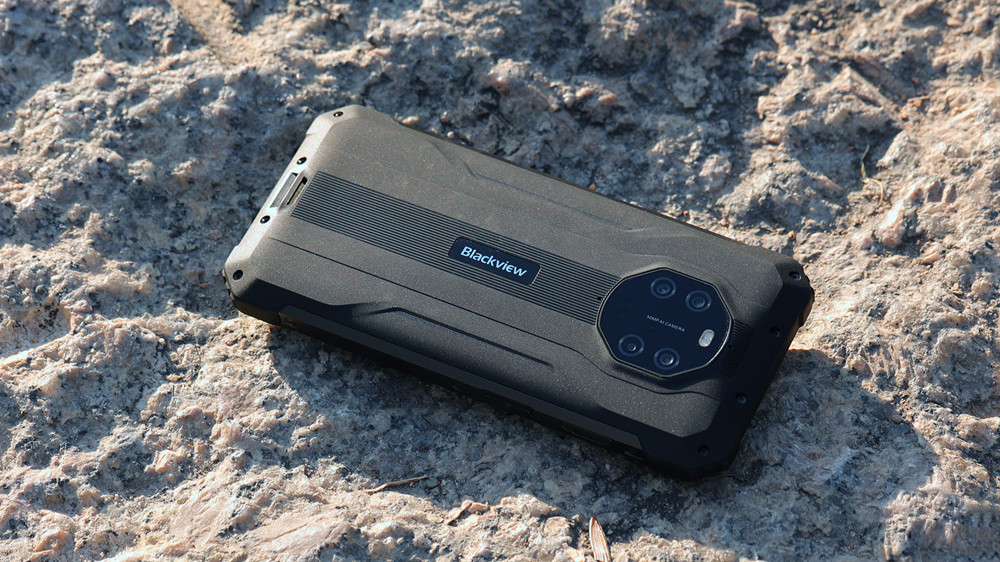 As an echo to David Xu's belief 'to make something that our customers can be proud', the Blackview BV8800 embraces upgrades and new features that are sure to impress:
Blazing-fast 90Hz display
For the first time, Blackview engineers a 90Hz fluid display that brings a big leap in terms of smoothness on content browsing. The advantages are obvious when it comes to fast-motion content, such as video and gaming. Even swiping through your emails and interacting with Facebook's UI can look smoother than the standard 60Hz rate.
Top-notch MediaTek G96 processor
MediaTek G96 is a top-tier 4G octa-core chipset, which features two powerful Arm Cortex-A76 processors cores clocked up to a speedy 2.05GHz in its octa-core CPU, and Arm Mali-G57 provides great graphics performance. On the whole, it delivers superior performance in data processing, multi-tasking, response time, and vivid visuals.
50MP AI quad camera with night vision
Overtaking the Blackview BV9900 series, the BV8800 sports an even higher-pixel AI quad camera system with night vision. The ISOCELL JN1 50MP main lens features improved light sensitivity and color fidelity, which translates into better-quality photos of striking texture and color. The night vision lens is a killer for completely dark conditions where it won't fail to take clear photos and videos.
8380mAh battery with 33W fast charge
For rugged phone lovers, an above-average battery is beyond all doubt a must-have. Like the BV6600 series, the BV8800 houses a battery of over 8000mAh power. But to step up the game, it supports 33W fast charge that only takes 1.5 hours to fully charge the giant 8380mAh battery demon.
Doke OS 3.0 based on Android 11
The BV8800 is the first device that runs the newly-launched Doke OS 3.0, which brings a massive overhaul over the Doke OS 2.0, including more intuitive gestures to navigate, smart app pre-loading, more user-friendly design, an upgraded notebook supporting recording, handwriting, reminding and encryption, etc. This brings a massive upgrade whether in design or in smoothness.
Toughness upgrades to MIL-STD-810H
Blackview rugged phones are battle-tested over these years. It withstands the severest of environments. Still, the BV8800 brings a new change — it revolutionizes the toughness by ascending to MIL-STD-810H, the latest revision of MIL-STD-810, which includes numerous changes from its predecessor, MIL-STD-810G. And like any peers, it meets IP68 & IP69K waterproof rating.
On January 10th, 2022 (PT), Blackview BV8800 will have limited early bird offers available. People can get one as low as $199.99 ($100 off). Click here to grab the coupon and learn more details about the BV8800.