In recent years, there has been a growing need for high-end tablets and Blackview, the mid-ranger, seemingly desires to enter the high-end segment by the end of 2021. That's why lately the company started teasing the launch of its new slate, the Tab 11 which, according to the chief executive of Blackview, will mark the company's first attempt to hop on the high-end bandwagon. And in recent leaks, the design and some of the specs of Tab 11 have been revealed.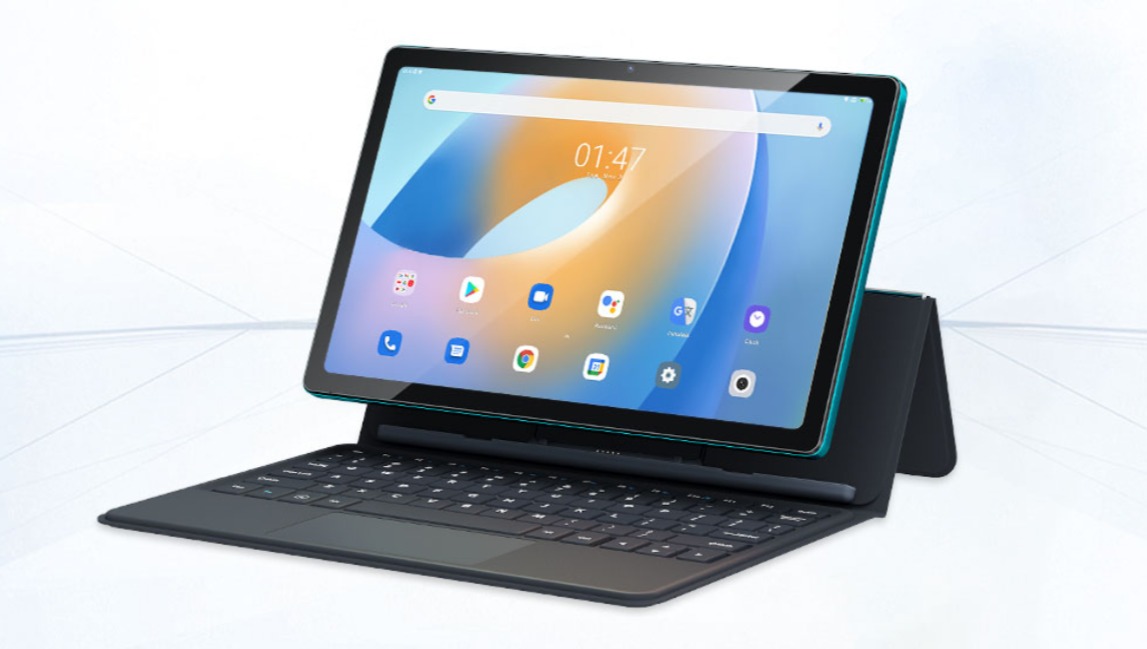 Innovative Design & Colours
Today, an official-looking poster has been leaked online. It seems that Blackview has put much effort into Tab 11's appearance design as it is said to be utterly different from its older siblings with flat edge design, aluminum alloy chassis as well as the eye-catching color, namely the Teal Green. Tab 11 will also come with a standard protective case in corresponding color.
10.36" FHD Display
According to unconfirmed news, Tab 11 probably will carry a 10.36-inch display, which means users can swipe or scroll less when reading documents or websites. With Up to 2000*1200 resolution, the display can offer up to ten million colors.Whether for browsing social feeds, live streams or reality shows , the display shows smoother gradients and more realistic content in vivid colours
Netflix, Youtube & Disney+ Widevine L1 Certified
To satisfy the increasing need for high definition viewing pleasure, Tab 11 is made with Widevine L1 certification that assures users of 1080p+ clarity and premium content on Youtube, Netflix, Disney+, etc.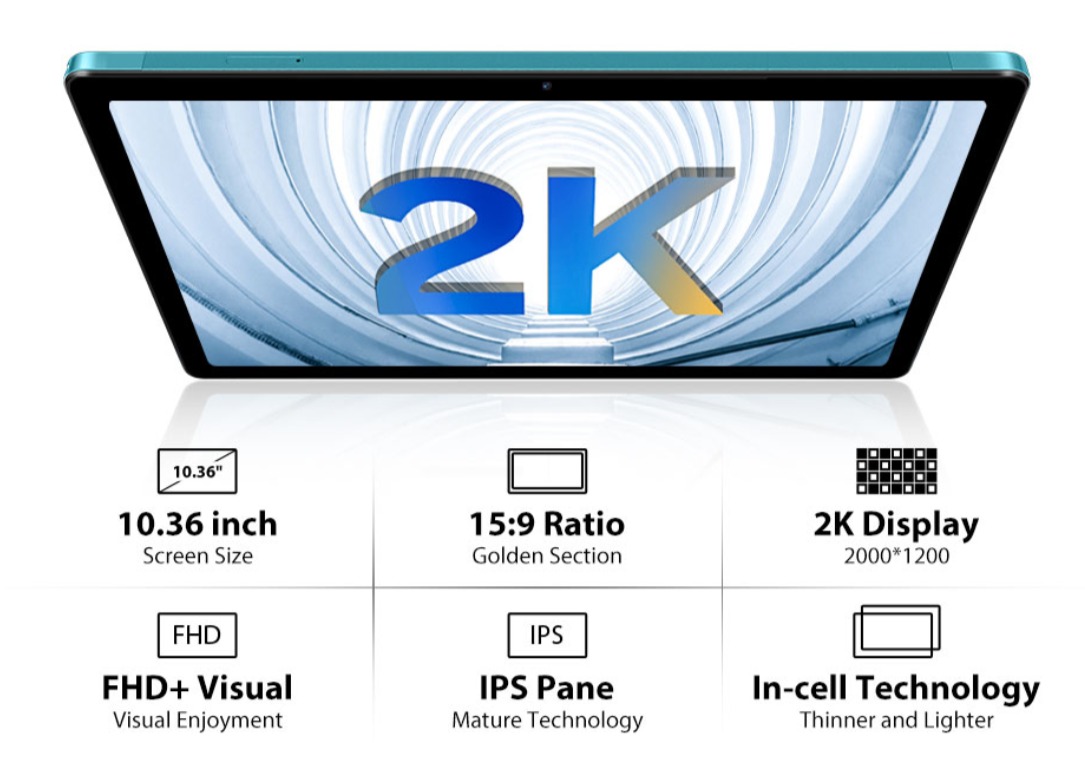 Octa-core Unisoc T618 & 8GB+128GB+Limitless Expandable Storage
Tab 11 is expected to be powered by octa-core Unisoc T618 which greatly surpasses Snapdragon 675 in AnTuTu benchmark test. Blackview is rather generous to pair the tablet with 8GB RAM and 128GB internal storage as well as limitless expandable storage for endless joy in Tiktok streaming, TV dramas downloading or gaming.
13MP Rear Camera + 8MP Front Camera
In the camera department, Tab 11 consists of a 13MP rear camera and an 8 MP front camera. Although an 8 MP camera may not get users super clear images, Tab 11's front camera can deliver pleasantly saturated colors and guarantee consistent color reproduction between two shooters.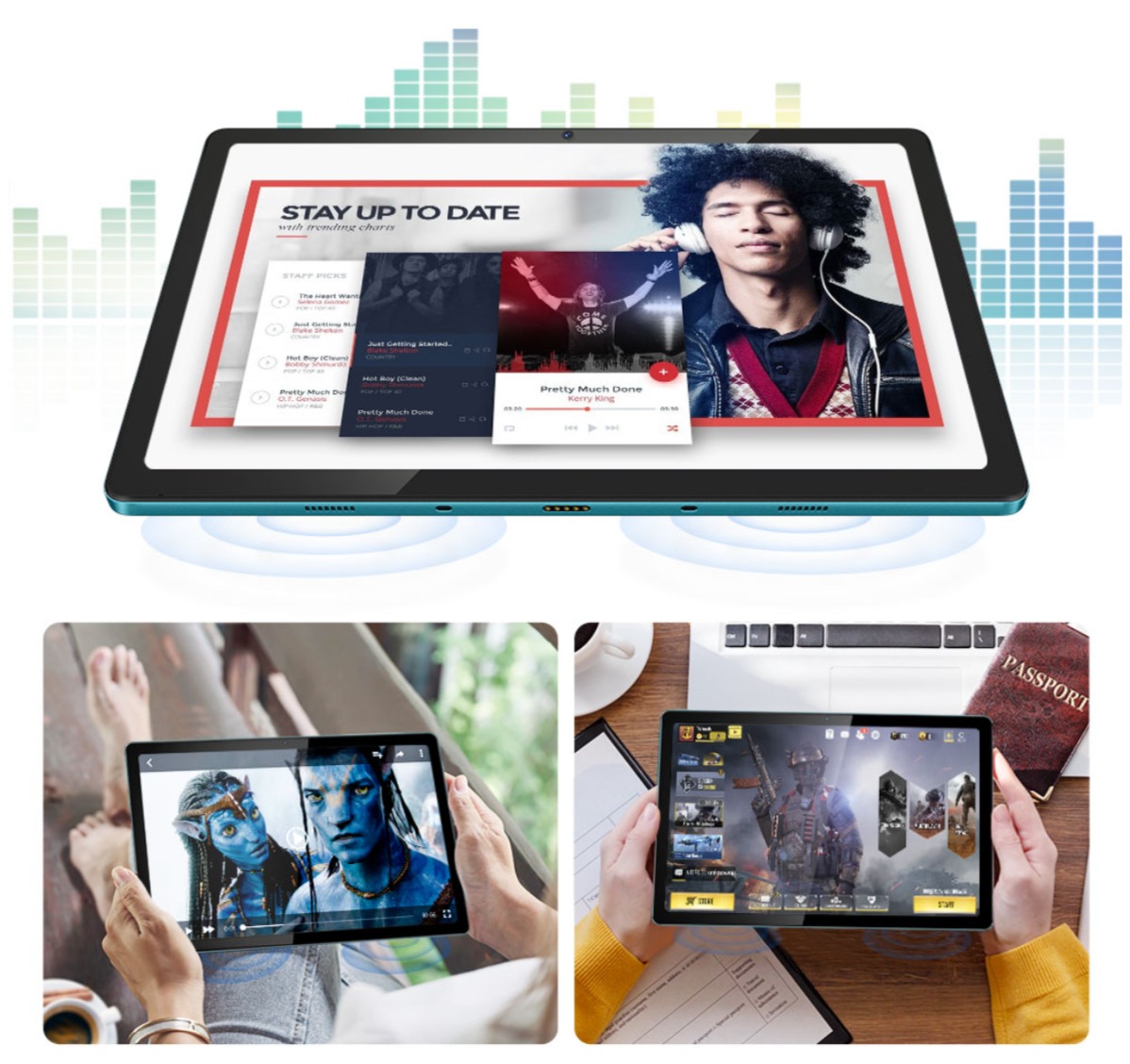 Dual 4G Support
Tab 11 is built with dual 4G SIM card slots, supporting users in going wireless in places where Wi-Fi is not available. With dual 4G support, Tab 11 can be used as a bigger-sized cell phone that allows phone calls when smartphones have run out of juice.
Blackview Tab 11w is expected to launch before the month ends, and its price is to be about 189.99$ (down from 299$), which is rather tempting with so much to offer. Hence, buyers can have positive expectations of the upcoming Tab 11.