Mosquitoes are an annoying and possibly very dangerous problem that you and your loved ones face every time spring and summer come around. Luckily, you can now say goodbye to all the toxic and chemical-filled mosquito trap because we have Portable Mosquito Killer Lamp a better alternative. Using Portable Mosquito Killer Lamp, illuminating, photocatalytic reaction with a photocatalyst, releasing carbon dioxide and airflow, simulating the moisture of carbon dioxide emitted by the human body, and attracting mosquitoes in any direction.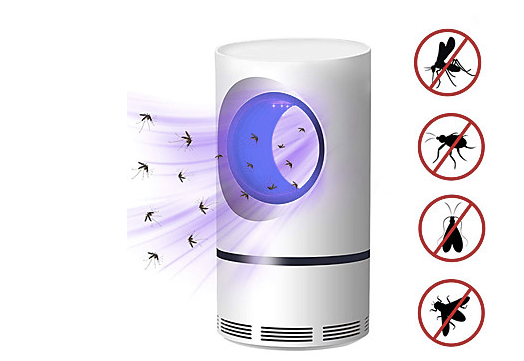 The fan stirs the surrounding air to form a vortex so that the mosquitoes that are used to flying with the airflow come with the wind. When the mosquito approaches the wind tunnel, it will be sucked into the bottom mosquito trap by the strong vortex. When the mosquito is sucked into the catching grid, it is difficult to escape the strong vortex formed by the fan, and it has been pressed by the cyclone into the bottom of the mosquito disk. Let it die of dehydrating and air dry.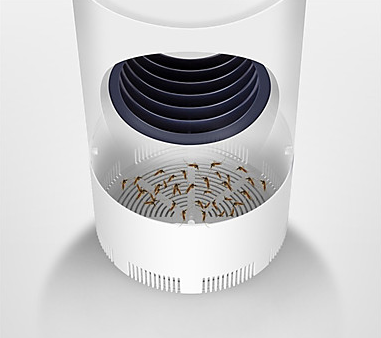 Adopts standard USB charging cable for more convenient power supply. It can be connected to a mobile phone charging head, and can be connected to a laptop or can be connected to a power bank. Removable structure design, rotate the counterclockwise direction to disassemble the mosquito storage tray, wash it with water, and wipe it clean with a dry cloth after cleaning.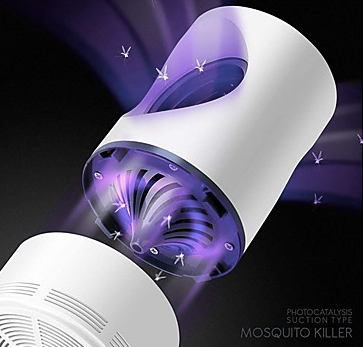 The Portable Mosquito Killer Lamp is easy and simple to clean up. With integrated mosquito storage box design, it is no oxidation, no rust, good breathability, and ultra-durable. The storage box is detachable, just push the storage box to take it out, and clean it in separate, and install it after air-dry.
Please put the Portable Mosquito Killer Lamp into your room in advance and place it on a table or chair at a distance from the ground. Close the windows and doors, turn off other lights in your room and leave the light on for the night. You know, for mosquito, the human body is more attractive. So we suggest putting the mosquito lamp into your room before going to bed. You can buy it from Lightinthebox at $8 in Flash Sale.