Blackview is a recognized brand in the rugged phone segment, i.e., robust smartphones that can withstand the most adverse conditions. These are ideal for those who have dirty or dangerous jobs, for those who do extreme sports or, simply, for the most distracted users.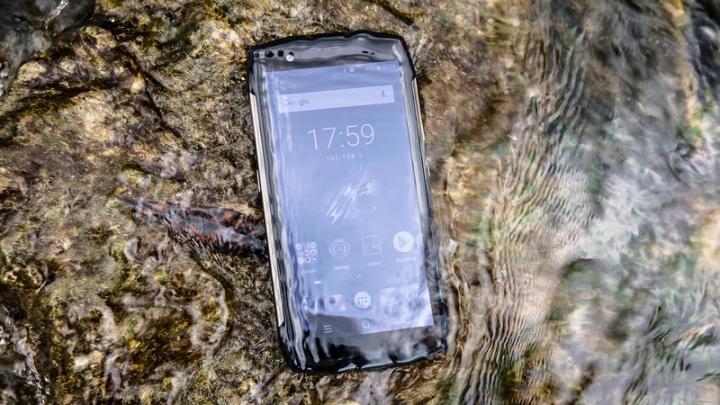 The Blackview BV6800 Pro has an even bigger and better screen, and a battery of enormous capacity… and that can even be charged in the water! Going further in resisting water, dust, water jets, drops or extreme temperature variations seems no longer enough for smartphone manufacturers.
It may seem strange for a smartphone to be able to charge in the water, but it seems that the evolution of an all-terrain may even follow this path… face adverse conditions, even when the battery is running out and you need to give it more power.
The new Blackview BV6800 Pro has received an extra waterproofing that makes it possible to charge it even under water. The idea, in fact, is not that a person will let you carry it fully in the water. But if there is an accident or a need to charge it in an adverse environment, the possibility of damaging it decreases drastically thanks to this new waterproofing.
The Blackview BV6800 Pro has a 5.7″ screen with 18:9 aspect ratio and FullHD+ resolution. It includes the usual IP68, IP69K and MIL-STD-810G certifications and can withstand drops of up to 1.8 meters. Its battery is 6580 mAh, with fast and wireless charging technology. It also comes equipped with a processed MT6750T, 4 GB of RAM and 64 GB of storage. It also includes NFC for payments.
It has dual camera at the rear, with 16 MP + 13 MP main sensor and 8 MP front camera, including capture modes such as blur, mono, panorama and Pro. The Blackview BV6800 Pro is available with gray, green and orange notes for 229,99 € @Amazon.es.