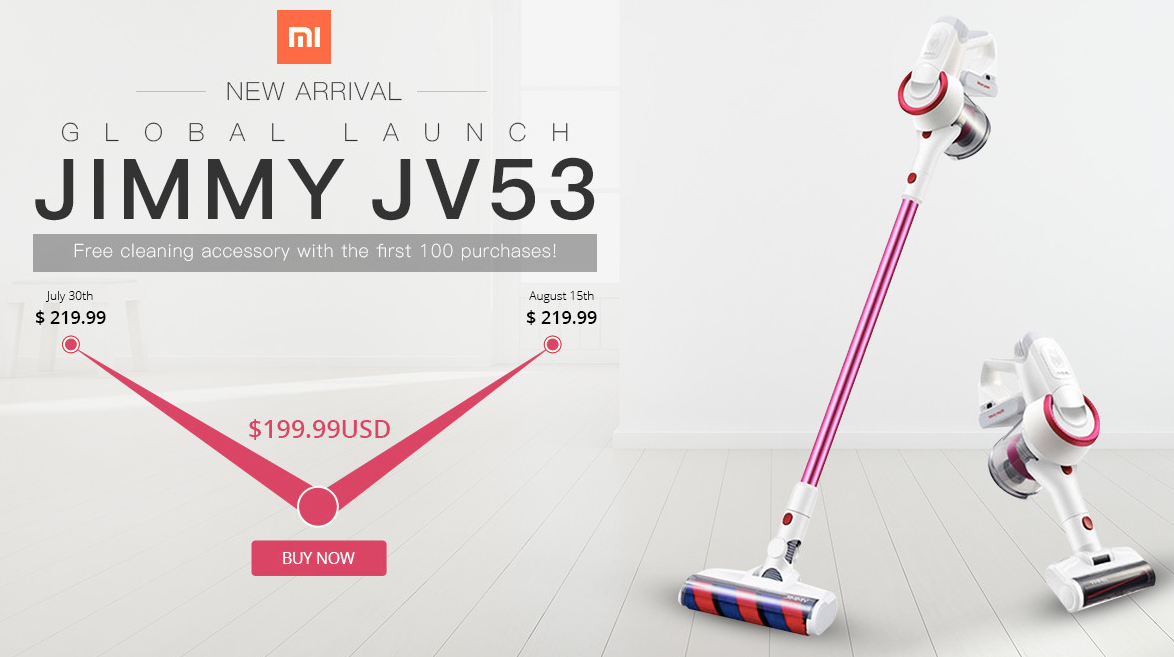 Recently I have been testing a few vertical vacuum cleaners for you so you may be interested in buying one. The model that I want to offer you this time is unique, because it is purple. The Xiaomi Jimmy JV53 has just appeared in the market and you can order it cheaper with a discount code, just $199.99. And Surprisingly~ Free gift for ordering JV53 from 30th July to 15th August.
Health Protection Spree
N95 Mask and Transparent Protective Glasses ……
N95 Mask and Transparent Protective Glasses ……
Show Less
Thanks to the third generation brushless digital motor with 100,000 rpm, the electric broom JIMMY JV53 will help you to remove the dirt present in the house and which is deposited daily, in addition to sweeping any animal hair also from the sofa and the bed, ensuring good hygiene. Like all the latest generation vacuum cleaners, this model is also equipped with a filtration system that – thanks to the 4-stage HEPA filter – removes 99% of particles larger than 0.3 microns and at the same time purifies the exhaust air. The JIMMY JV53 has a power of 425W and a suction force of 20000Pa and 125AW, with an autonomy that should guarantee up to 45 minutes of continuous operation thanks to six 2.5Ah batteries.
The new Xiaomi electric broom has a compact and lightweight structure (only 1.46Kg) to facilitate cleaning in the home, while the innovative design makes it comfortable and easy to use even in the most uncomfortable spaces (up to an angle of 65 degrees) as behind the sanitary, under the bed, under the sofa and in the upper part of the furniture, where it is often difficult to clean. It integrates a front roller brush combined with a 55 mm (diameter) soft Fibre to remove fingerprints on the floor and even polish surfaces.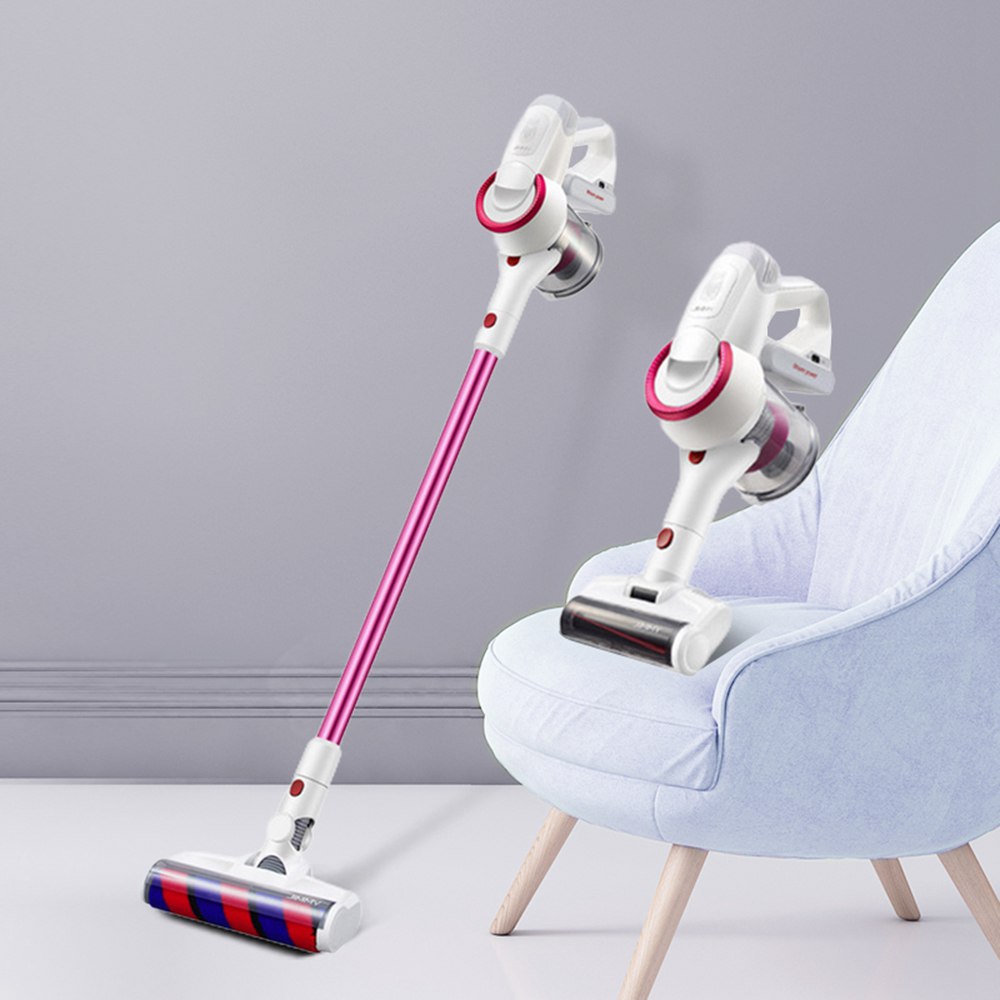 It is worth noting that in comparison to the previous model, the power has been increased, as well as the working time without charging (in the basic mode). Another additional tip has been added, making the equipment even more versatile.
Xiaomi Jimmy JV53 is a new stronger version of a great vertical vacuum cleaner, whose review can be found here. Xiaomi Jimmy series is undoubtedly one of the most cost-effective lines of wireless vertical vacuum cleaners. Xiaomi Jimmy JV53 is now available at Geekbuying at a very good price for $199 with a discount coupon: 3GY0YEAU