The holidays are coming soon, which means it's time to start thinking about Christmas gifts! If you are looking for something unique, why not consider a gift that protects our oral health? I think you should consider the Oclean oral health kit, which include electric toothbrush and water flosser. Until December 26, there will be an opportunity to purchase three special bundles on offer, a Christmas Mega Bundle and get free accessories over certain spending thresholds.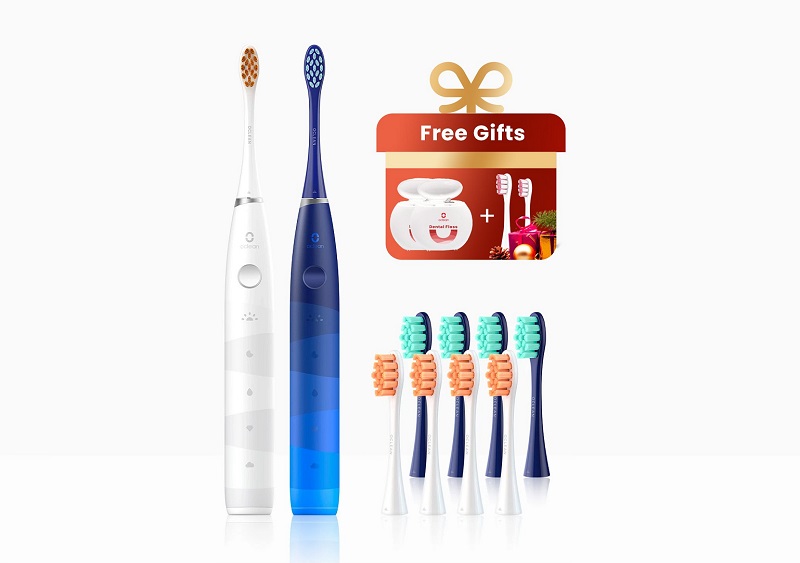 The first bundle includes two Oclean Flow electric toothbrushes, in two different and eye-catching colors (white and blue) both inspired by ocean waves, with eight replacement heads. The performance of the device in question is exceptional and, although the whole thing is priced at $99.99, thanks to the offer you will pay only $69.99.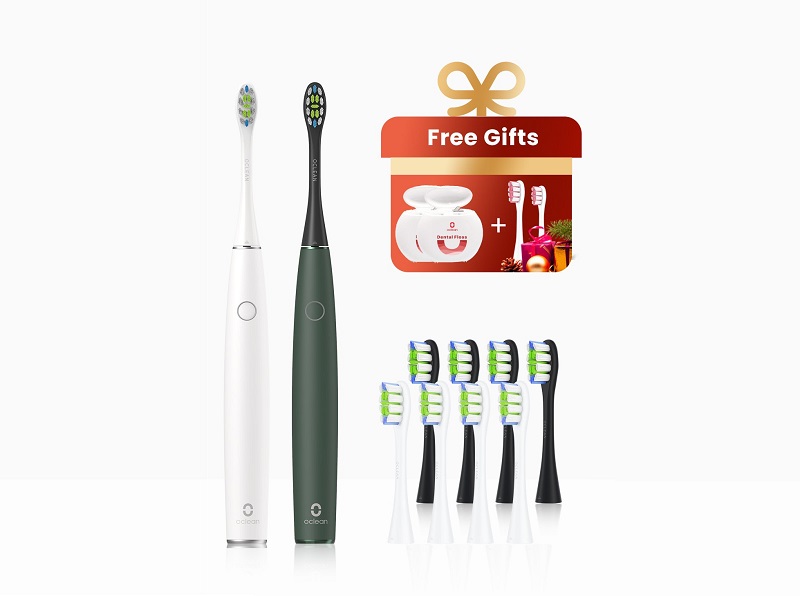 Equally interesting is the second bundle, consisting of two Oclean Air 2 electric toothbrushes, in white and green colors, and eight replacement heads. In this case, we can rely on a very quiet product, with a battery that provides an autonomy of 40 days and recharges quickly in 2.5 hours thanks to the magnetic holder. Everything has a price of $89.99, which is 50% of the list price.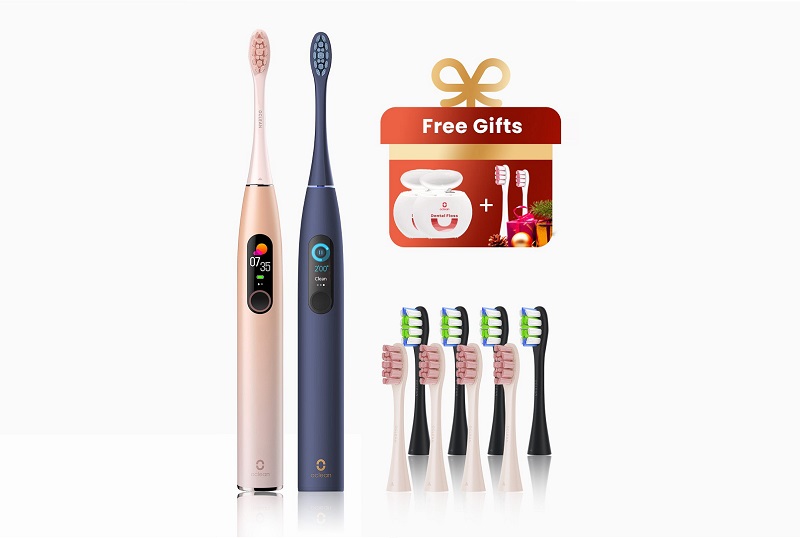 The third bundle is even juicier and includes two Oclean X Pro electric toothbrushes and eight replacement brush heads. The model in question has smart features and is capable of automatically reducing the frequency of brushing to prevent bleeding or discomfort. In this case, the price you will pay is only $159.99, compared to an official price of $199.99.
With these three bundles, you will receive two free packs of floss and two additional replacement heads, for a total value of almost $30. The giveaway will automatically be added to your cart after you purchase the desired kit.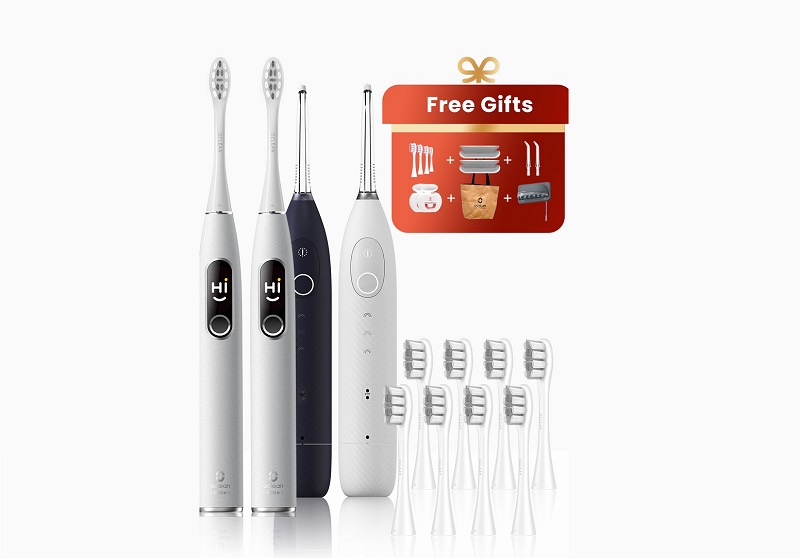 On the other hand, if you are always looking for the best, what you should aim for is the Christmas Mega Bundle, consisting of two Oclean X Pro Elite electric toothbrushes, two Oclean W1 dental cleaners and eight replacement brush heads. We're talking about the brand's top-of-the-line model, capable of keeping your teeth white and shiny thanks to the ability to customize the brushing mode. Combined with the dental cleaner, you will have no difficulty in facing your days always with a smile. The whole thing has a promotional price of $299.99 and you will save almost $200 on the official price.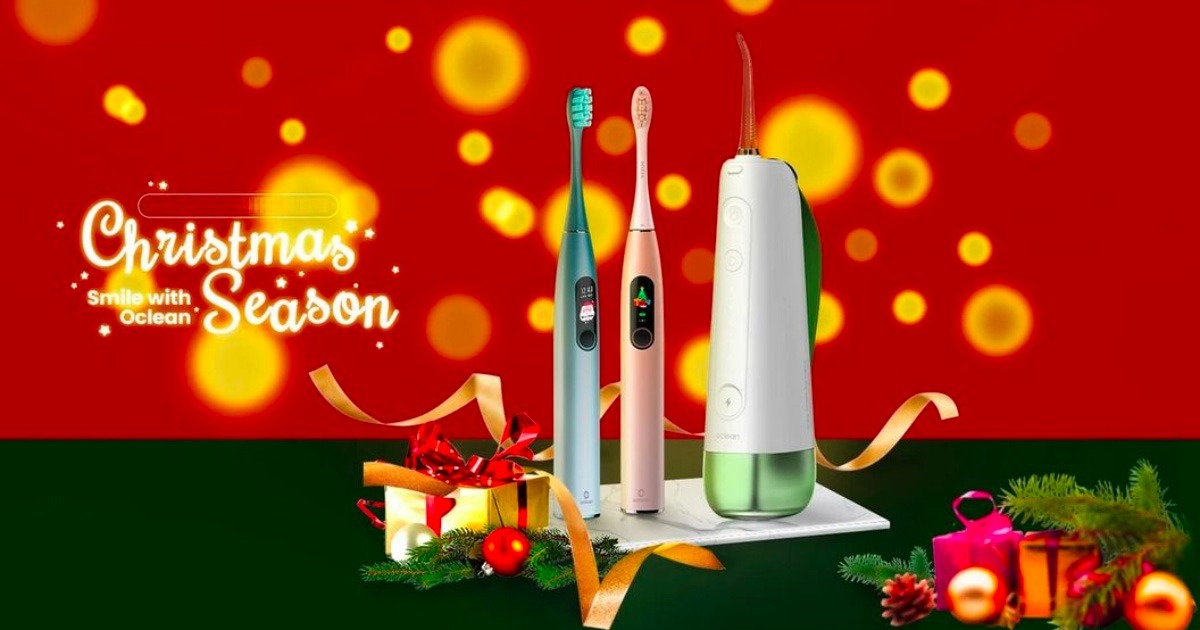 Finally, if you prefer to choose products to purchase individually, Oclean still has surprises in store for you:
1. Extra Free 2*Brush Head Refills for Orders over $99
2. Extra Free 1*Oclean Tote Bag for Orders over $169
3. Extra Free 1*Oclean Oclean S1 Sterilizer for Orders over $249
4. Extra Free 1*Oclean W1 Water Flosser for Orders over $399