The Xiaomi Mi Band 2 has become a legend, but some users were lucky enough to have a color display that would be able to display SMS text and other mobile phone information. The answer is the Xiaomi Amazfit COR, which still retains the main – elegant design, long lasting on a single charge and all the important fitness features. With one device, you can monitor your daily movement and sleep, and moreover, you do not have to pull every phone out of your pocket. You'll see everything on your wrist.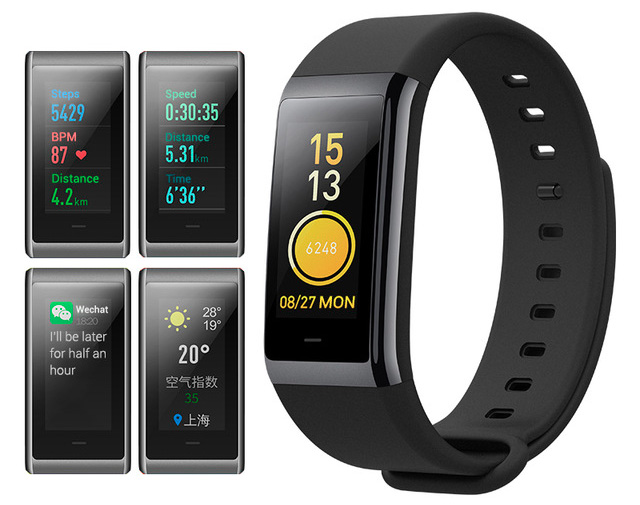 The Amazfit COR is a waterproof body with 5 ATM certification, which allows not only normal showers, but also swimming with a hand bracelet. Compared to the Mi Band 2 fitness bracelet, it also has a color and touch 1.23″ display that clearly shows everything important. SMS messages, Facebook, e-mails, calls and other important messages right on your wrist. a one-week battery life that is close to two weeks, and a handy feature that lets you find your mobile phone wristband when it is within Bluetooth range (for example, if you can't find it at home).
Like many other smartbands, the Huami AMAZFIT Cor provides some useful information concerning your lifestyle and health. They include sleep monitoring, heart rate monitoring, distance traveled, burned calories, sedentary reminder, outdoor run, indoor run, outdoor riding, and walking. The latter can run without enabling the GPS function. The rest three functions require GPS enabled. So you have to carry your smartphone with you to track your running route or use those functions that require a GPS.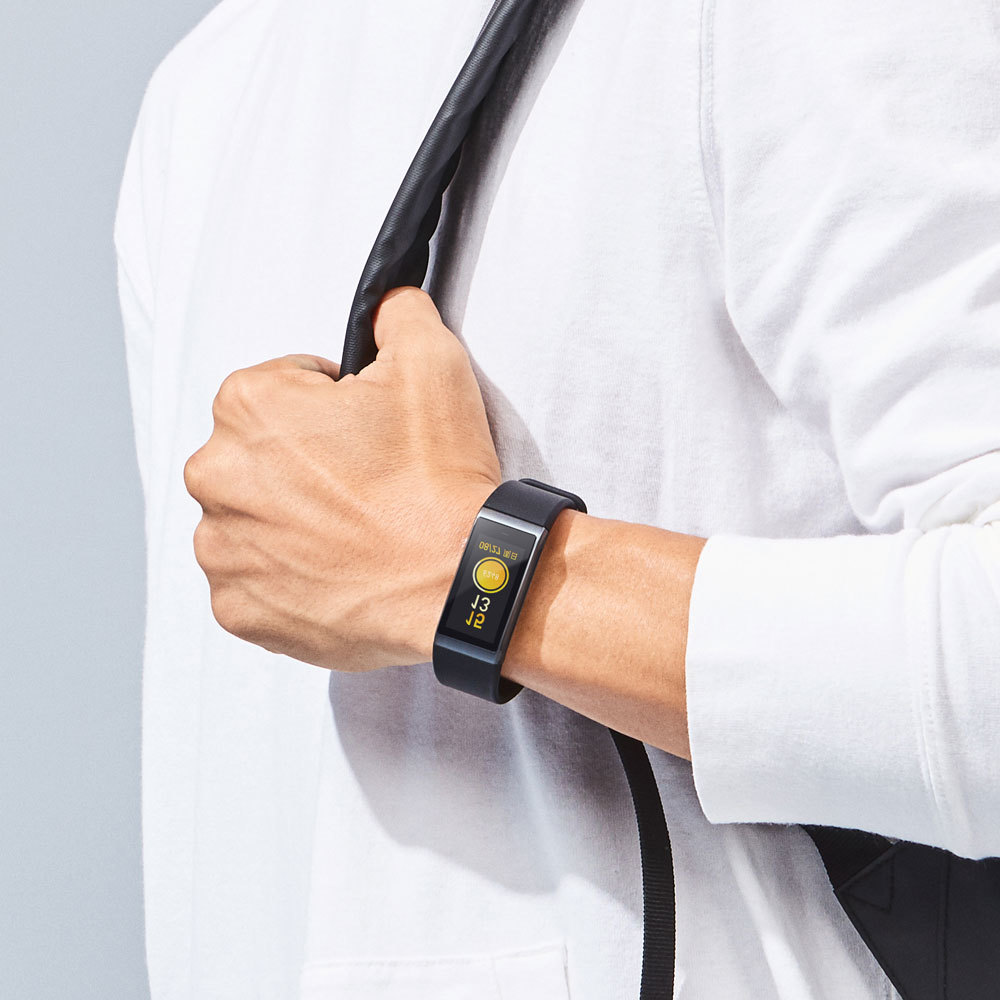 But what if this manufacturer releases more than one models at the same time? A few months back, on September 20, 2017, the company announced a new smartband coming our way from the AMAZFIT family. Thus it doesn't carry the Xiaomi brand. Instead, it is made by Huami sub-brand. The Huami AMAZFIT Cor is a high-end wearable combining features of a smartband and a smartwatch. Thus it is not a regular smartband, as many think. It is priced over $65. But you can get your hands on this amazing product for only $49 @lightinthebox.