In this third world we all are gadget freak. Specialy mobile gadgets are so much important in our daily life. That era has gone where you have giant machine what we called technology. Instead of that we moved into a portable era. Where everything is lightweight and moveable. With all of these trash talk maybe you got that what I am talking about. Yes, I am talking about laptop. It's a carryable computer. But there a lots of change has been made in laptop too. Now laptops are touchscreen also works as tablet. Today I am going to talk about a 2 in 1 convertible laptop. 2 in 1 laptop means you can use it as a computer with portability and also use as a tablet device.
So, let me introduce you a budget friendly 2 in 1 laptop from Chinese brand XIDU. It's called Xidu Philbook max. The whole article is about this laptop. How it works, specifications, and review after 7 days of use. So without more introduction let's get into the point.
Build quality of Xidu philbook max
First of all, talk about build quality. Xidu philbook max is a aluminium made lightweight laptop. Which is around 1.39 kg in weigh. So I don't have to tell you how lightweight it is. It is also one of the thinnest laptop currently have in the market. Total thickness is about 16mm.
On the right it has a 3.5mm headphone jack then USB 3 port then a micro SD card slot very next to that USB3 port and then a power button.On the left it has a charging port then a USB3 port and a HDMI port. And it has 14.1 inch 360° rotateable multi touch display.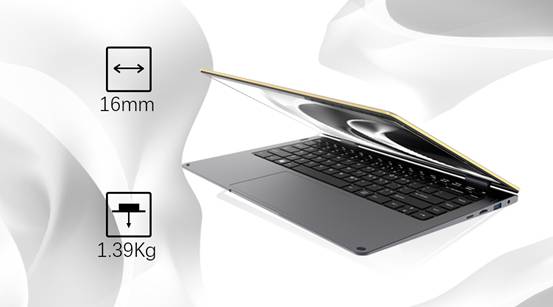 Also it has a 2MP webcam on the middle of the top of display. And then we have a good laptopish keyboard. Not too much great but as like other laptop it works fine for simple daily work. Before I forget let me tell you it has a large touch which works smoothly. Currently they have only one matt finish space gray color availble. Which is very premium I think. Look at the picture.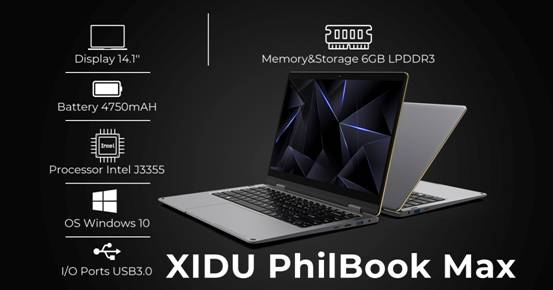 Let's take a quick look one the specs:
1. Xidu philbook max powered by Intel Apollo lake J3355 processor. Which is actually a dual core processor with 2.5 Ghz clock speed.
2. It has 6GB DD3 1600 bus ram.
3. Also it has 128 GB SSD for fastest run. And you can also expand this to 512GB.
4. Multi touch 14.1 inch display with 1920X1080 pixel resolution which can rotate into 360°.
5. It has 802.11 Ac wifi.
6. I didn't see any data about battery voltage and other things but it runs very well. I will discuss that bellow.
7. Also has a 12Volt and 3 ampier charger to charge that battery.
8. And, it has 2MP Web camera.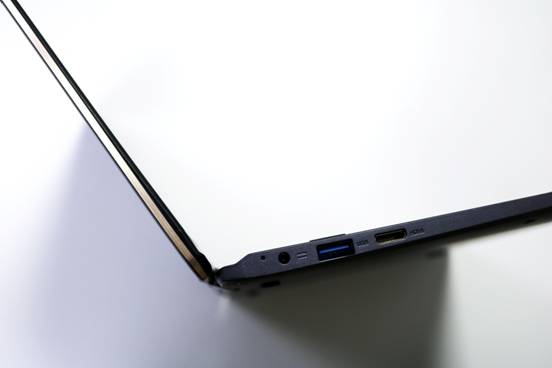 Performance of Xidu Philbook max
In above I gave you the specs. So, you know that it has dual core processor. But as a 2 in 1 laptop it works very fine. And don't forget this is a low budget 2 in 1 laptop. So you can't expect top notch performance from it. But with 128SSD and 6GB ram it almost runs very well.
For daily usage it is a ideal laptop. But not for heavy work though. It has no dedicated graphics card. So you can't expect heavy gaming type facilities in here. But yes you can run lightweight game. That will run smoothly. Oh let's talk about the battery. With a full charge I used almost 6 hours without break. It's last around six hours that has been tested. So, about battery life you don't have to be panic. It will stay you alive in middle of jungle. And this laptop runs on windows 10 home operating system.
Talking about touch. I didn't get any touchscreen issue yet. While I am writing this article, I am about to 10 days of use. The touch works precisely and very fine.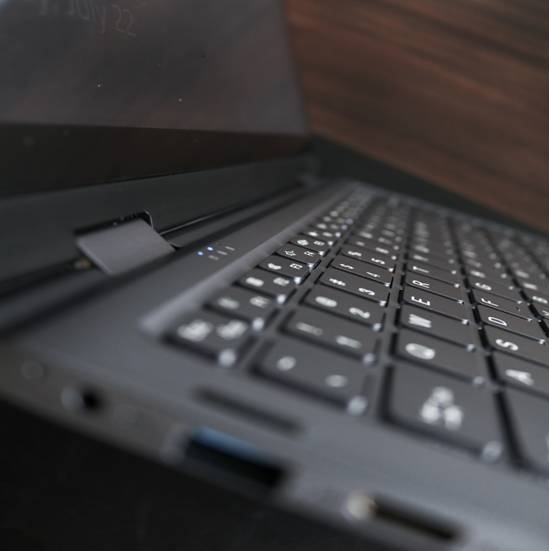 So, in overall for a low budget 2 in 1 laptop it is the perfect one which is currently availble in the market.
Pros:
*Better battery life.
*Lightweight and thin.
*2 type of usability.
*Touchscreen HD display.
*SSD which will run faster that normal HDD.
Cons:
*I expected at least core i3 processor on it.
*Display is not strong. It's can't handle normal wind.
*Charger is not great. It's like a normal phone charge.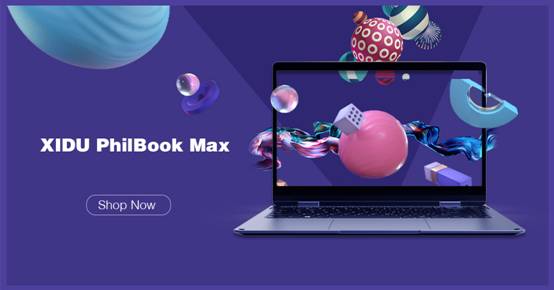 Conclusion
After all of the discussion. I must say this is a very good 2 in 1 laptop in a certain point. Yes I am talking about the price. It is currently around 450 in the amazon. In this price range there is no 2 in 1 laptop availble in the market right now. So, according to the price and performance this is the best 2 in 1 laptop. If you are in tight budget and looking for a entry level 2 in1 laptop then this will be the obvious choice for you. Specially if you are student and looking for a laptop for study purpose I must say, go for the Xidu philbook max. It will worthy of your money. That is all I had to present for today.. Thank you.