November is really a month devoted to spending, because with Singles Day, Black Friday and Cyber Monday all together, our wallets will cry. But let them cry in style, because many of the available deals are just too tempting to miss. Like for example the experts and tech enthusiasts from the TikTech Store have prepared a very appealing mixture of products. And with the prices attacking even 50% off in some cases, it's really hard to stay away. So what are they have in stock for us this year?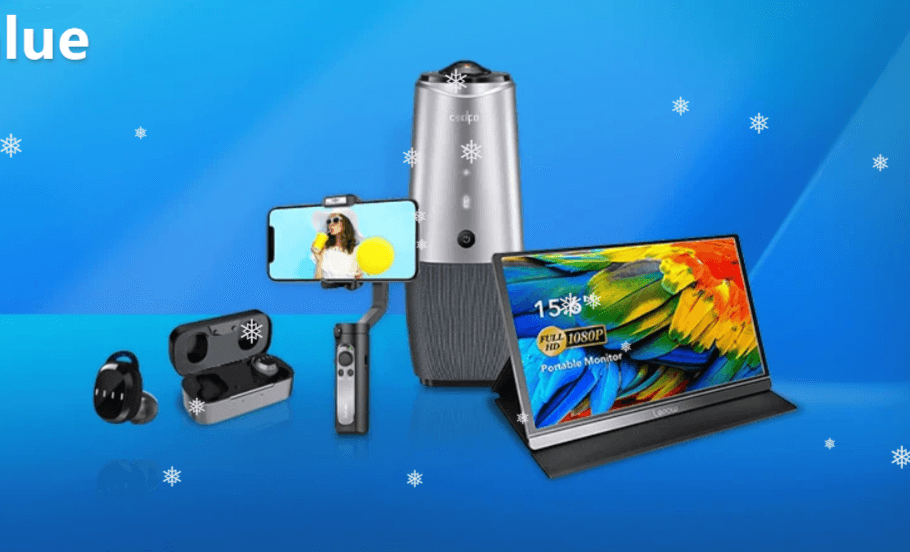 In this festive event, TikTech provides the greatest discounts for all items working with its brand partners. The year-end shopping carnival includes Christmas Lucky Spin, Buy One Get One Free, Super Flash Sale, Final Clearance, as well as Buy More, Get More. Users can easily shop in different sections and enjoy the best prices directly provided by brands and manufacturers.
It is worth mentioning that TikTech online store mainly offers quality household devices, trending consumer electronics, and outdoor sports products, aimed at improving the efficiency and practicality of people's lives.
Christmas Lucky Spin prizes include:
1. Buy One Get One Free
2. 30% OFF Coupon
3. 20% OFF Coupon
4. 10% OFF Coupon
The coupon codes you spin to win can be used in any purchase at TikTech. Although there are only two options in Buy One Get One Free section, the decent-quality CSS All-in-one air fryer and pressure cooker set is absolutely affordable in the promotion. And the free gift 11" granite frying pan valued at $39.99 is also hot-selling and popular. This is definitely a wonderful reward for winners who spin to get.
In Super Flash Sale, TikTech provides their top sellers – Hohem iSteady series gimbals and Lepow portable monitors. These innovative items of two brands has won plaudits and a plenty of fans worldwide. You should not miss the big deal to explore them if you are a tech enthusiasts.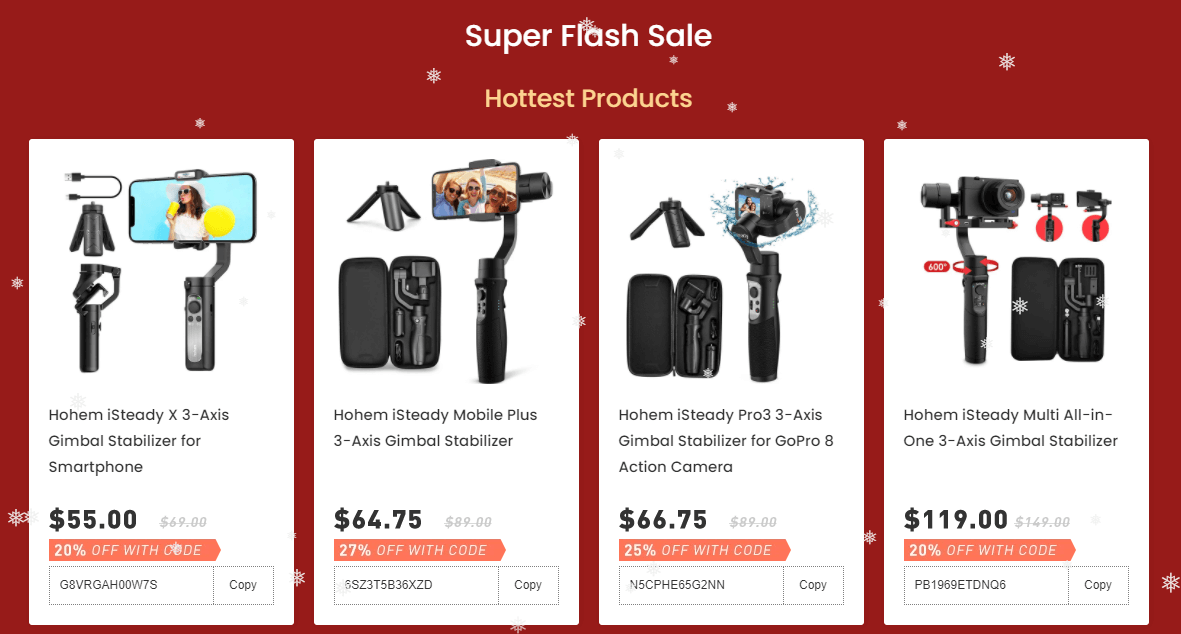 In Final Clearance, some very limited amount of home gadgets are in sales. Hurry up for the year-end clearance prices.
Buy More, Save More section offers 5 preferential options with different coupons for your orders aimed at different total prices. You can copy the corresponding discount code in the coupons below for the order, and use it at checkout. In this section, a loads of items in consumer electronics, health&outdoor, kitchen tools, home appliances and new arrivals categories are in the showcase.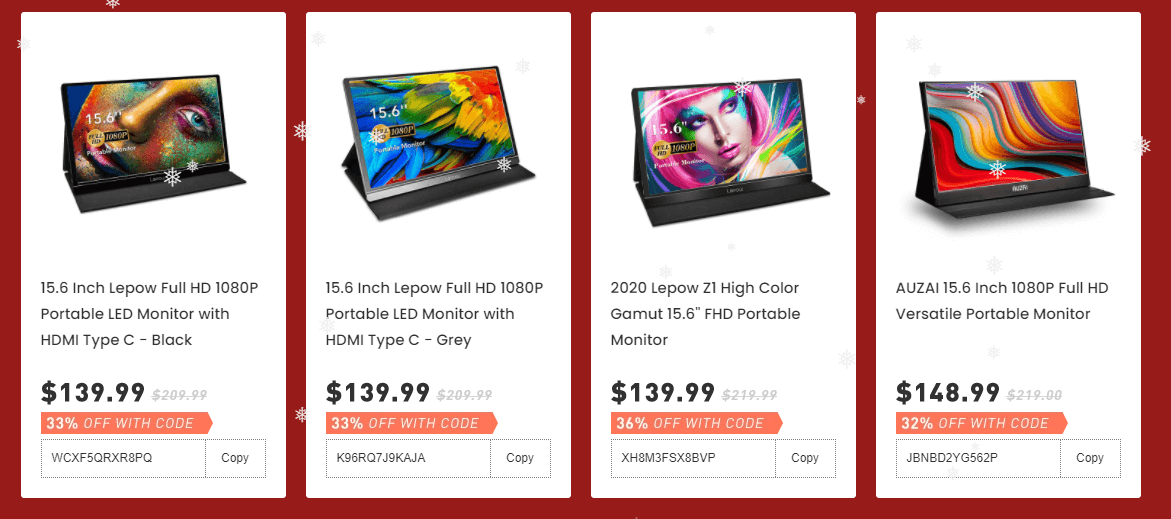 Well for starters they will surely make all the vloggers and photo maniacs happy. Because they have deals for many of the high-end Hohem gimbal stabilizers from the iSteady lineup. Starting with the Hohem iSteady X 3-axis gimbal, available for just $54.99 with the coupon Hohemx80m. Or maybe the slightly more advanced Hohem iSteady Mobile Plus for $64.75 with coupon Q2MDS2NKK888. Eventually if you are a GoPro 8 action cam user, then certainly Hohem iSteady Pro3 model for $66.75 with coupon RB6ZGGRK8E2C.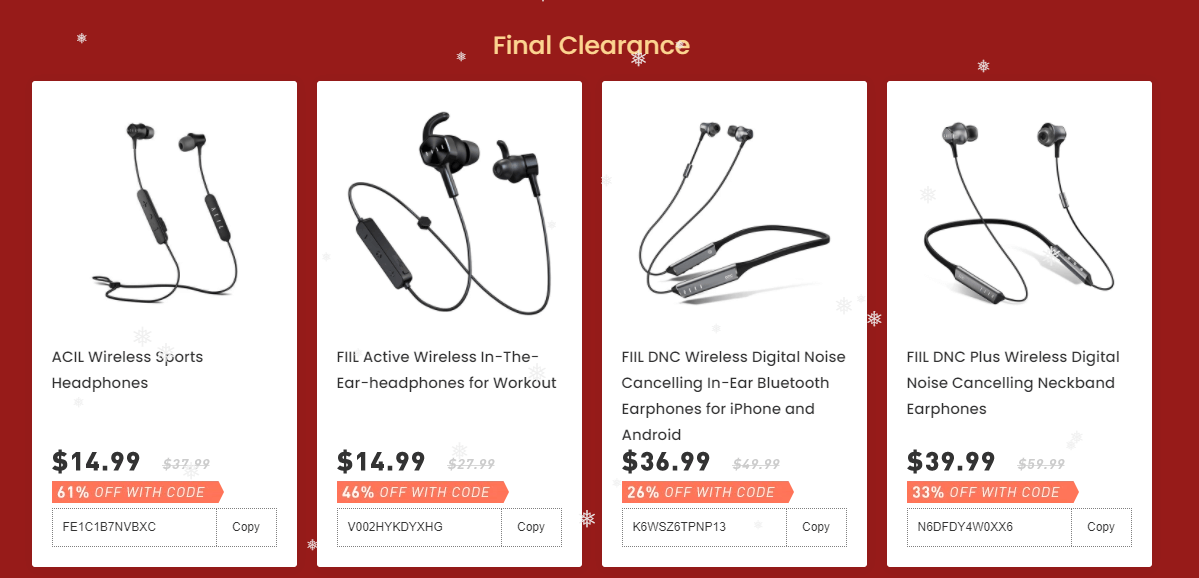 But at the top of the food chains sits the king of the lineup, Hohem iStead Multi All in One. This one is a universal gimbal stabilizer, usable with mobile phones, action cameras or even quite some compact cameras from Sony, Canon or Panasonic. And now even with the fantastic 600° 3D Inception Mode available. And you can get even this crowning jewel with a significant discount only for $119 using the coupon code 89FWQ1Z029X5.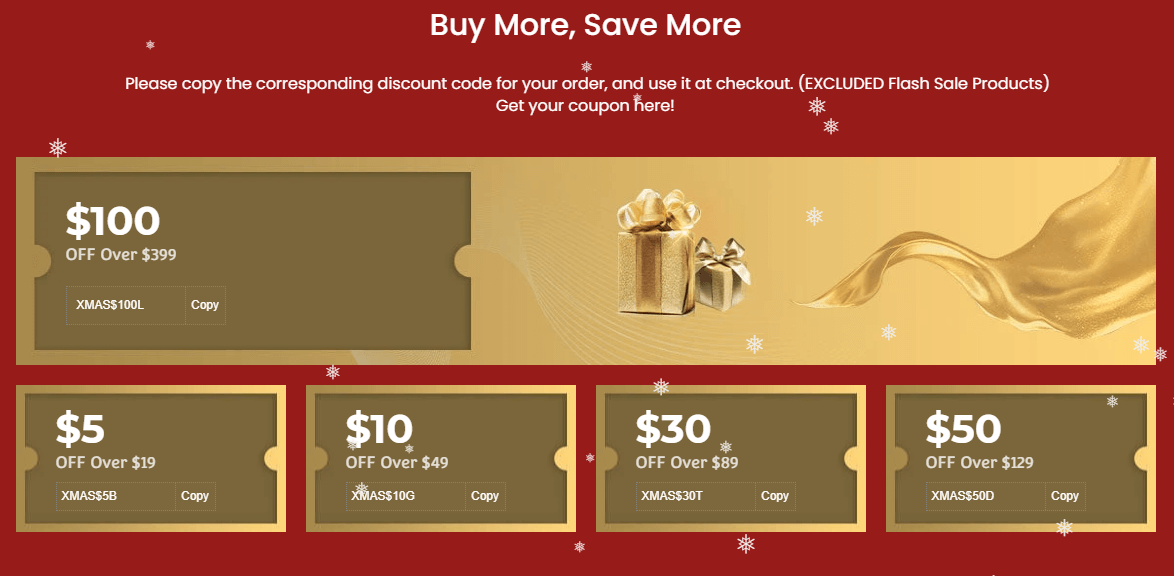 Of course there are plenty of other interesting discounted gadgets on TikTech during their Black Friday sales. So it's worth checking out their website to know more. As always you will be getting all the TikTech advantages, ranging from local warehouses around the world, reliable payment methods, 24/7 after-sale services or extended warranty. Now even with the reworked membership rewards.
During Christmas and new year, TikTech's social media channels are running giveaways and fun reward airdrop:
Twitter Giveaway
Facebook Giveaway
Instagram Giveaway