Chuwi is one of the most popular manufacturers in the market of cheap tablets and laptops. And today we want you to meet their MiniBook on video. Its design and features are so amazing that they will leave you speechless. Don't miss it! Remember when we told you about the 8-inch MiniBook to carry around with you? Well, that's where the shots go.
If you're looking to buy a comfortable, space-saving laptop that's perfect for carrying around, it's probably the product you're looking for. So before I tell you more, I'll leave you to the video:
In this 2-minute video you can get an idea of what this Chuwi MiniBook looks like. It's so amazing, it even fits in your pants pocket. It can also be rotated for use as a laptop or as a tablet, all in 360°, depending on your needs at all times. The dimensions are 201×128.6 mm; 2.5 times smaller than a conventional laptop. As we say, the screen is only 8 inches with 1920×1200 pixels, an inch and a half more than the mobiles that come out today! But an optimal size and enough if you want it to occupy you little. It also supports multi-touch.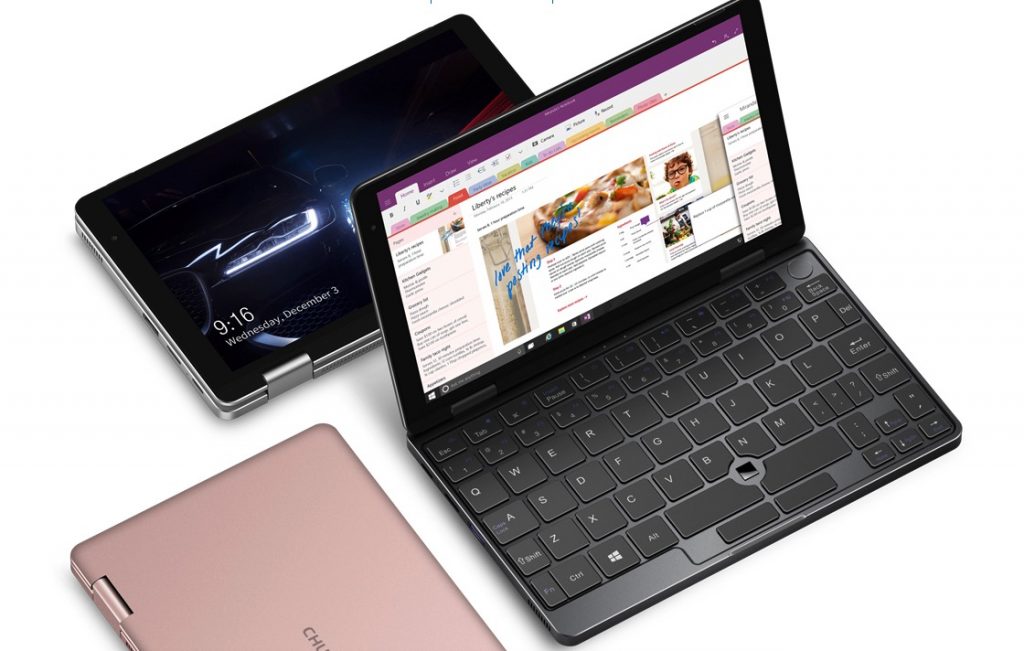 It also has some good features, such as an Intel Core M3 8100Y processor, 8 GB RAM and 128 GB SSD storage. Enough for a user who needs a laptop for everyday life. And even we detail that you can run games. It also comes with Windows 10 pre-installed, so you can use a multitude of compatible programs without limitations. In connectivity incorporates USB-C, which we thank for being the most recent universal connector in recent times.
This Chuwi MiniBook guarantees a battery life of 8 hours, which is quite a long time. And one of the advantages of being so small is that the battery also lasts longer. It comes with 26.6Wh and even has a fast charge, so it will charge quickly to save you more than once and always have it charged. Ready to use.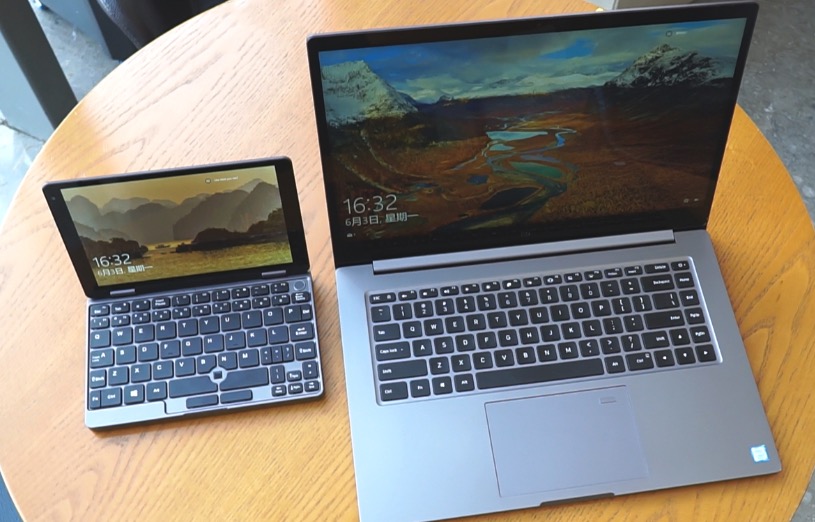 Another advantage of this equipment is that it comes with everything you need to start using it. Because since it's a laptop and transforms into a tablet, you already have a built-in keyboard; you don't need to buy a bigger one to be able to type (as happens with iPad).
If you're looking for something like that, yes. Keep in mind that it's very small, so if you have vision problems the same is not recommended. But if you want practical, lightweight equipment to use from time to time, it's ideal. It more than fulfills this function.