How to sell machines? How to sell PCs again? The answer has been under the noses of manufacturers for so many years that I am always amazed at how blind they are. The Compal Armer is perhaps the beginning of an eyelid lift on that side with a very specialized use orientation.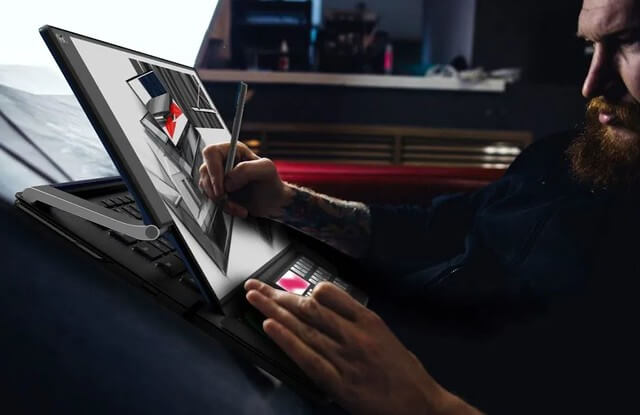 Any commercial PC sold today is capable of doing the BA-BA that we ask of a PC: Surfing the internet, creating a CV, doing your accounting, reading a film… Whether your machine costs 300 or 1000 € will not change much for the service provided. We saw it with the rise in PC shipments at the very end of 2019, it was the disappearance of Windows 7 support that forced the market to renew itself. Otherwise what would be the point of buying a laptop for basic uses in 2020? Compared to an already existing machine? Discover a lighter machine? Thinner? More comfortable to use? This is probably true. Today's machines are more aesthetically pleasing.
The concern of the current market is that all of the manufacturers focus on conventional machines. Solutions that only allow them to update PCs that break down or that become obsolete logically because of a decision like that of Microsoft. The advantage of switching from a PC with Core i3 from 2010 to a PC with Core i3 in 2020 is not very clear for the average user. He will have more interest in buying a new screen, upgrading the memory and replacing a hard drive with an SSD than changing his entire machine.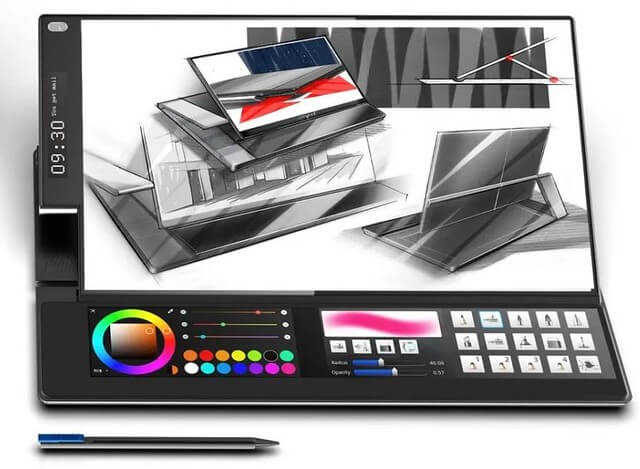 Worse, all these manufacturers who fight for the same big cake as the classic PC find nothing better than to offer copies of copies. Machines which technically resemble each other absolutely and which, when they present a technical innovation, are quickly caught up by the competitors. The examples of 360 ° hinges or thin borders are sufficiently enlightening on this point. No need to change machines, no need to do so. We pass our turn. We are waiting for the next one. During this time everyone serves the same technical soup. We will pick it by a stroke of fate in the event of an obligation to change or at the option of good deals that we may come across.
There are still two growing sectors and, guess what, they are specialized sectors. The industry first discovered that selling game machines made sense. The Alienware ranges from Dell or the Republic Of Gamer from Asus, for example, appeared and attracted quite a few audiences. Same story at Gigabyte with its Aorus or Acer with the Predators. Everyone got on, of course, and we had solutions at HP or Lenovo as well as at MSI or others. With these very game-oriented machines, the public had a reason to update their machine. This sector was logically the first to be interested in its audience because the latter is very sensitive to the argument of performance. A new processor? A new graphics card? An innovative display technology, these elements are enough to ringardize the previous series.
Followed the machines of creators. Machines designed to take on heavy performance with maximum stability. We have seen solutions appear more and more widely and almost all manufacturers are moving towards this market, which is also clearly growing.
What do these two types of gear have in common? Their specialization.
What could motivate a musician, graphic designer, videographer, photographer or other to buy a PC? To choose brand X rather than brand Y? The specialization of their machines. So ok, the market is smaller. We are only targeting one part of the big cake. But in return the first to try this new segment will benefit from better visibility. Imagine a laptop with a real memory card reader with guaranteed performance, an extremely well calibrated screen and an adaptable skirt system as a sun visor. If the internal material follows, this machine will undoubtedly be of great interest to photographers. Whether amateur or professional. Especially since this machine will be able to carry out all the other operations that are asked of a PC.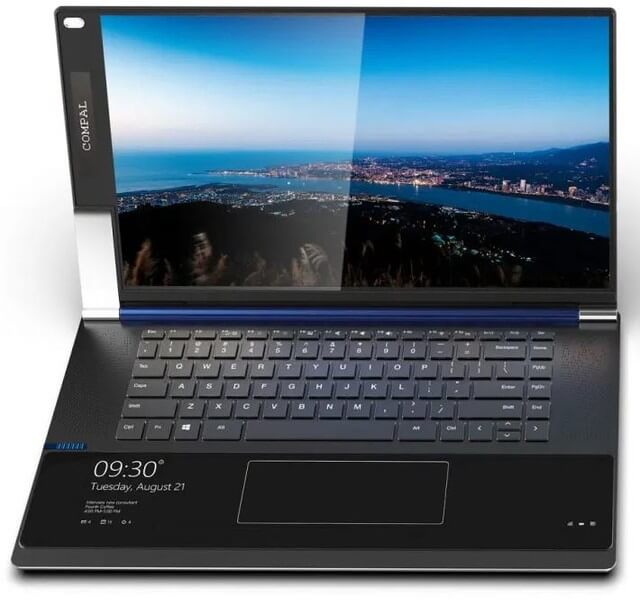 Same story with a PC delivered by offering multiple audio inputs and outputs for a musician or podcaster. Ditto with a machine offering an ultra-flat "Jog Wheel" instead of a numeric keypad for a video editor etc etc…
This does not prevent the manufacturer from relying on the same material in terms of basic components. The motherboard, processor, memory and storage can be the same. You just need to provide a specialized port to receive a sound card on one side, a dedicated graphics solution for video or photo on the other and of course offer shells capable of accepting each specialized connection.
I remain convinced that the future of the info market will be based on the specific technical capabilities of each device. The surge in solutions like Chromebooks shows that most users no longer need a high level of performance for their daily use. Data streaming solutions for gaming will also reduce the need for a high-end personal PC . If remote computing offers for 3D rendering, video editing and the like become more democratic, manufacturers will have to rethink their whole approach to hardware.
This new Compal prototype goes completely in this direction. The Compal Armer is for now pure fiction but it would be of real interest to use for a graphic designer on the move. The basic idea is to offer a 13 inch laptop in classic format with a touch screen offering active stylus support and a traditional keyboard.
The machine can therefore meet all the needs of a conventional user. We do not know exactly which components the brand provides inside this type of product but we can suspect that it will be a solution largely capable of turning everyday tools if it is powerful enough to launch image editing software.
What differentiates the Compal Armer from other touch screen machines is the presence of a second touch display area which is placed in front of the keyboard. An area that will take the place of the touchpad to allow classic use but which will also offer something to drive dedicated applications. The particular hinge of the device ensures that the top screen can come over the keyboard to land in front of the second screen.
For video editing, for image editing or drawing, for music or other, this type of device will offer a compact and comfortable interface. The absence of a keyboard being compensated for by the organization of precise shortcuts on the second display. Palettes, brushes, various tools could take place for a graphic designer. Buttons, potentiometers and other virtual interfaces would be appreciated by a musician. Scroll wheel, editing shortcuts and the like would be useful for a video editor.
I am not particularly a fan of dual screen solutions in general but even in normal use, this system could have an interest by integrating notifications or dedicated information such as a calendar or other directly on the wrist rest.
Again this is not a concept, The Compal Armer is part of the bubbling of ideas that the manufacturer ODM proposed to IF Design this year. Without knowing whether a brand partner will be interested in it one day or even if the machine is really feasible. In any case, it seems urgent that the manufacturers lift their noses a little from their classic PC formulas to ask the question of more original machines. More specialized, less general public can be but able to more surely find an public.