After the lightest solutions, it's a 15.6 into turn to appear in the catalog of the IF Design competition in the colors of Compal. We have seen a slew of machines unloading in the past two weeks, but this is the largest we have ever seen.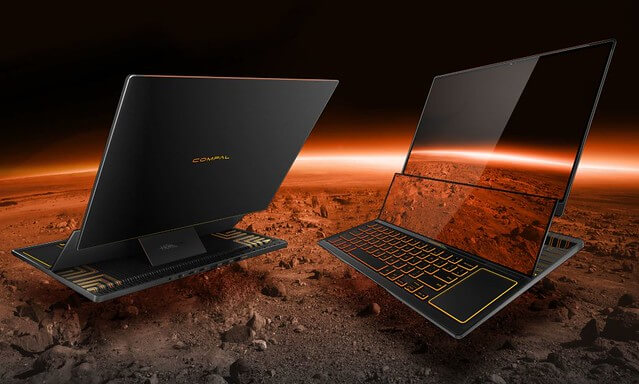 The Compal Gemini is a 15.6 inch with thin edges. We do not know its exact dimensions but the interest of this concept is especially in the management of its display. As a reminder, the machines presented by the brand in recent days are not finished products but ideas to develop. Compal launches bottles into the sea and if a partner is interested enough, some may end up being taken over as is or modified.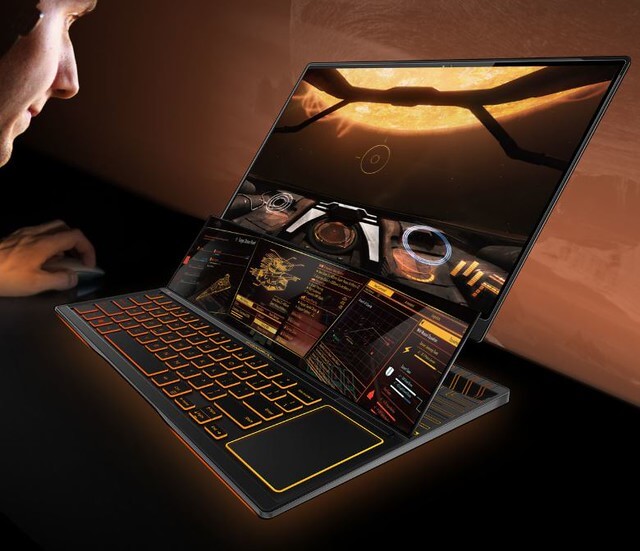 The Compal Gemini therefore presents a first 15.6 inch screen that is most classic. It is however arranged on a hinge which is articulated in an original way. On the base of the keyboard part, we discover a second screen positioned flat above the keyboard which is offset towards the bottom of the device. The touchpad is moved to the right of the keyboard to erase the entire wrist rest. This solution that we have seen in several designs in the past allows for a secondary screen that is the full width of the laptop. It can be raised and added to the basic 15.6 inch display which will be raised via a deploying support. The set then goes to 17.8 inch with a slight separation border where the two screens overlap.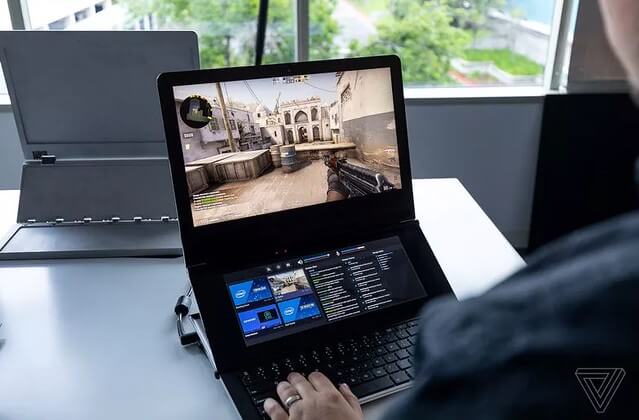 All of this is reminiscent of Intel's proposal for HoneyComb Glacier. A solution where the bottom screen carries the top screen with two Z hinges. Difficult to see if this kind of prototypes will make sense one day or if it is a simple fad on the part of Intel and Compal. The cost of integrating this kind of solution can be very high.