The Atomstack Maker X30 Pro is a laser engraving and cutting machine that has 33W laser output power and is equipped with dual-pump air assist. It is the world's first 6-core diode 33W laser output engraving and cutting machine. The machine has an all-aluminum alloy structure, quick installation, and a 400x400mm engraving area.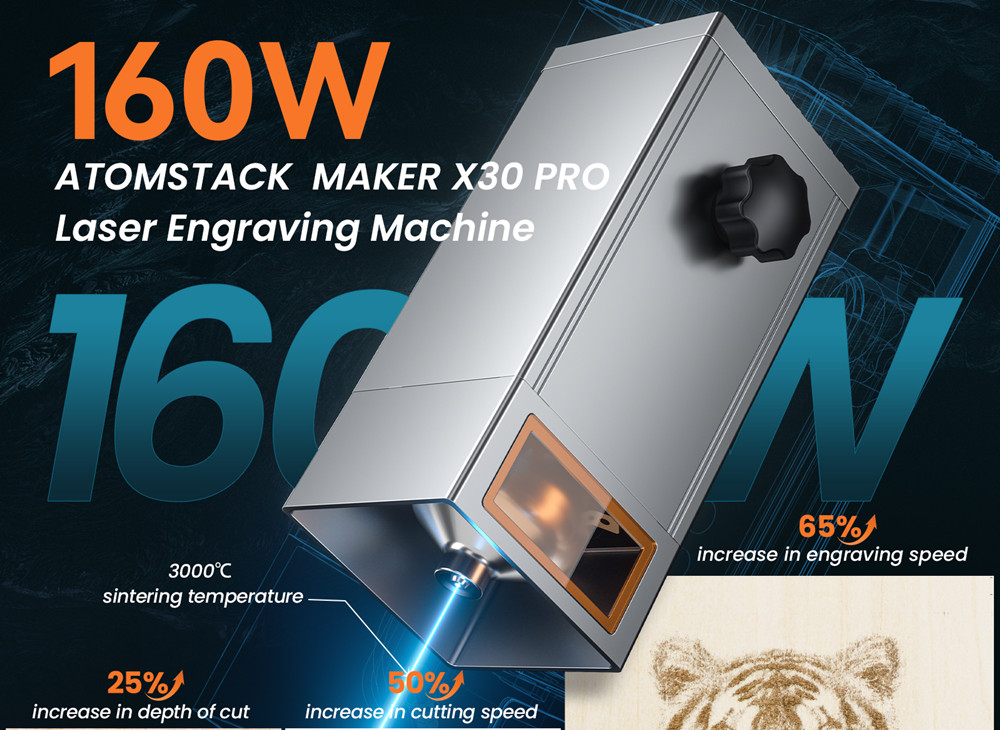 The Atomstack X30 Pro uses the latest 6*6W laser coupling technology to cut through materials such as paulownia board, black acrylic board, and even 0.1mm stainless steel sheet. The high-density laser can cut up to 25mm. The machine is also equipped with an upgraded air-assist kit that greatly improves the cutting capacity while optimizing the cutting accuracy and quality.
It has a newly upgraded self-researched 32-bit motherboard that is built-in with a 256-bit color scale map. This feature allows for finer engraving works with higher contrast, resulting in more than just black engravings. The Atomstack Maker X30 Pro has been used to create various projects such as a tiny cyberdeck made from plywood sheets.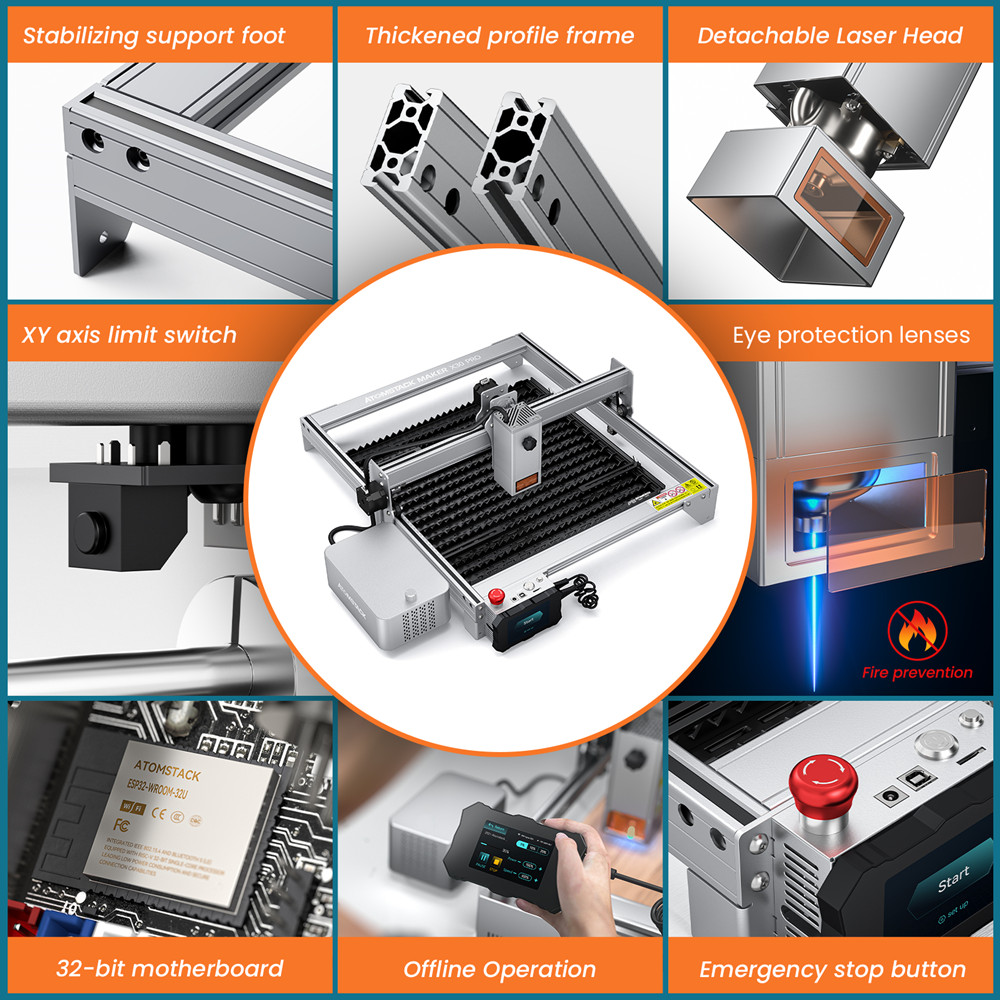 The F30 Pro upgraded air assist kit, which comes as standard, improves cutting accuracy and quality. The cutting speed is increased by up to 200% and the cutting depth is increased by up to 150%; when compared to a 10W laser engraving machine. It can be engraved without focus adjustment, and the new laser's 0.08*0.1mm focal spot area is only 1/3 of the spot area of other ordinary lasers.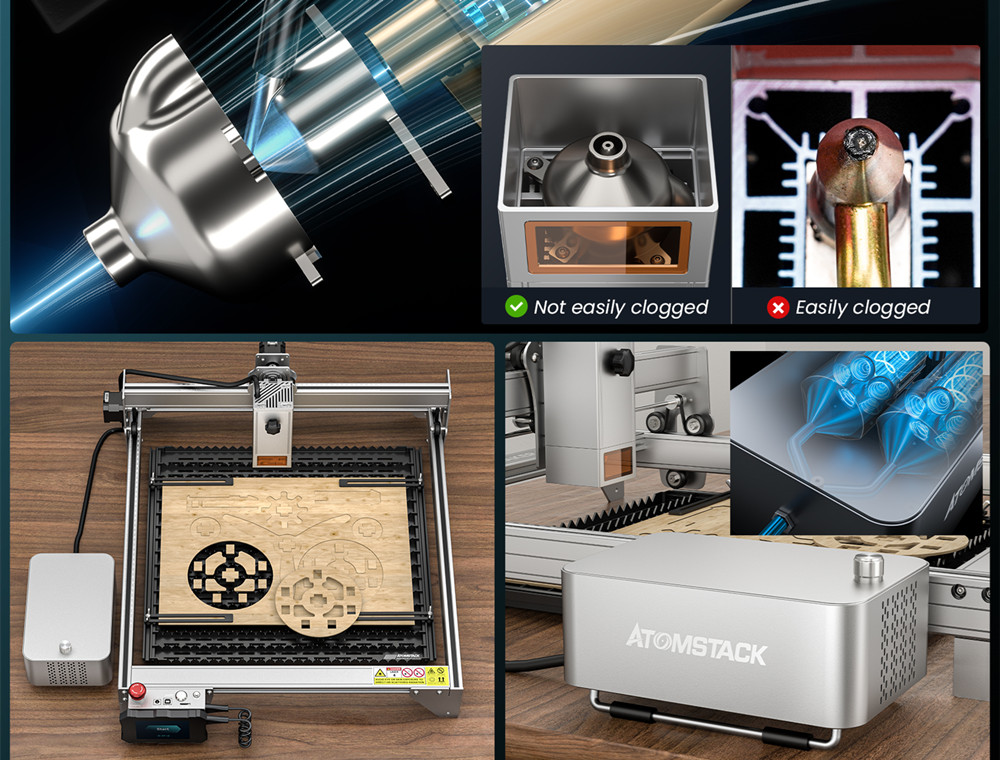 The machine is compatible with various engraving software and operating systems, making it convenient and easy to use. Its mini size and multi-functionality offer a fresh control experience; making the Atomstack Maker X30 PRO the top choice for laser engraving professionals.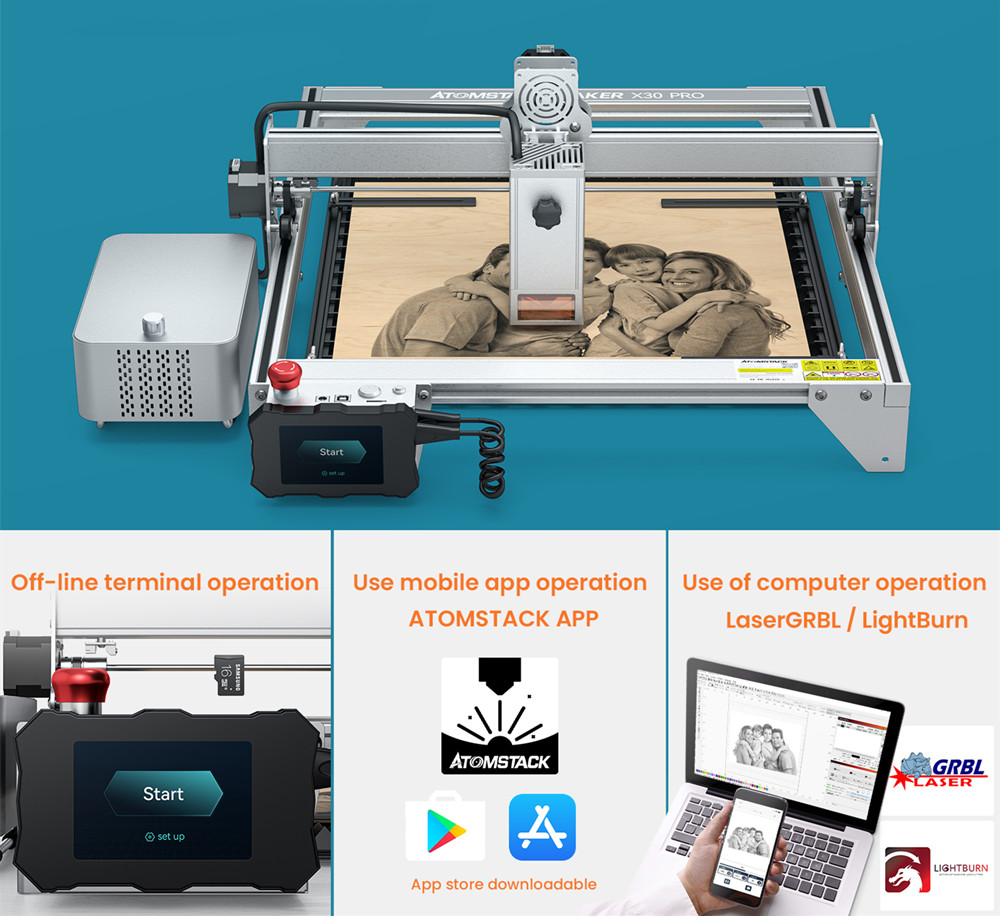 Price
With its advanced features and capabilities, it is an ideal choice for both professionals and hobbyists who require top-notch engraving results. At Tomtop Store, you can get great discounts by using coupons:
Code:

TCDEAX30R

Price: €1,168.99
Free Shipping
Code:

TCAX30PRO

Price: $1238.54
Free Shipping and Inclusive of VAT