Whether you looking for wireless headphones to keep you focused while working or keep you company while travelling or studying, getting a good headphone is always a good investment. Before Bluetooth headphones were a hit, we had wired ones that connected to your phone, laptop or tv via standard 3.5mm headphone jack. Now, the cool kids have moved on, so should you.
The Bluedio T7 Plus combine the best of the old and the new worlds. They have wired mode which means you can still fallback to using the good old wired headphone jack to listen to your jams. You won't have battery anxiety since there's no need of battery charge in this mode.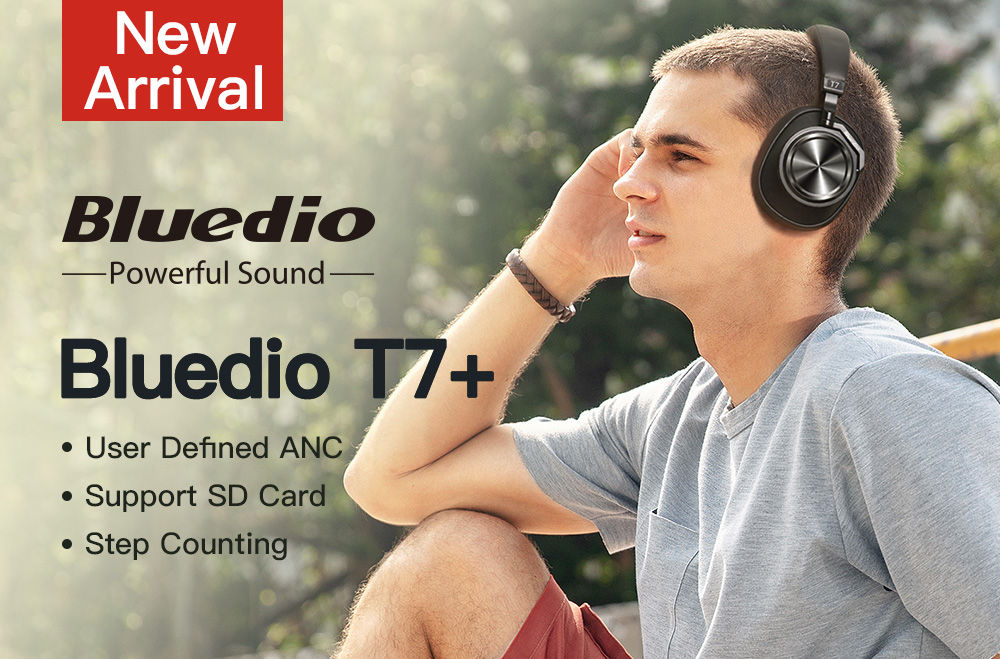 In wireless mode, the headphones resort to using Bluetooth audio to play music. In this mode, the headphones must be paired to your phone, tablet or PC through the usual pairing process we all have come to hate.
The one thing that Bluedio has done really well with these headphones is the design. Almost everyone who has used my Bluedio T7 Plus has praised their sturdy design. The headphones come with soft protein earpads that are more comfortable on your ears.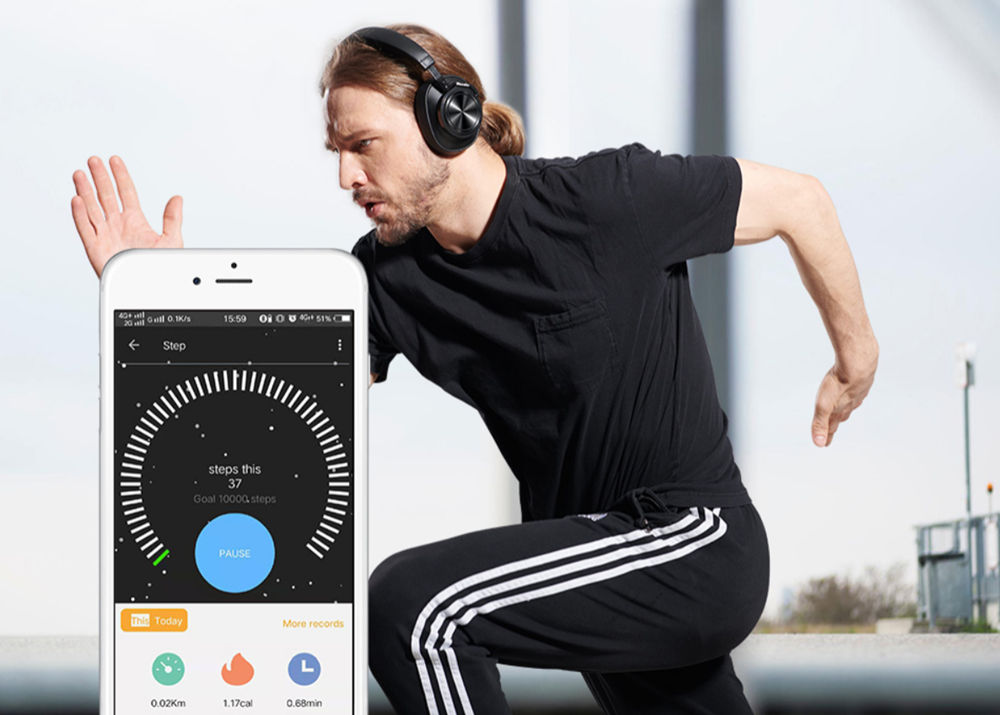 Rather than go with the usual foldable design that's quite common with wireless headphones, Bluedio opted go to with 90° swiveling earcups. With this design the headphones can be placed flat on their box or carrying bag making them easy and safer to carry.
These Bluedio T7 Plus will take you the whole day depending on your playback volume levels. Bluedio promises about 35 hours on battery while pairing and 16 hours on MP3 Music mode. Now Bluedio hasn't declared the actual battery capacity of the headphones but I have to say that I have not been disappointed.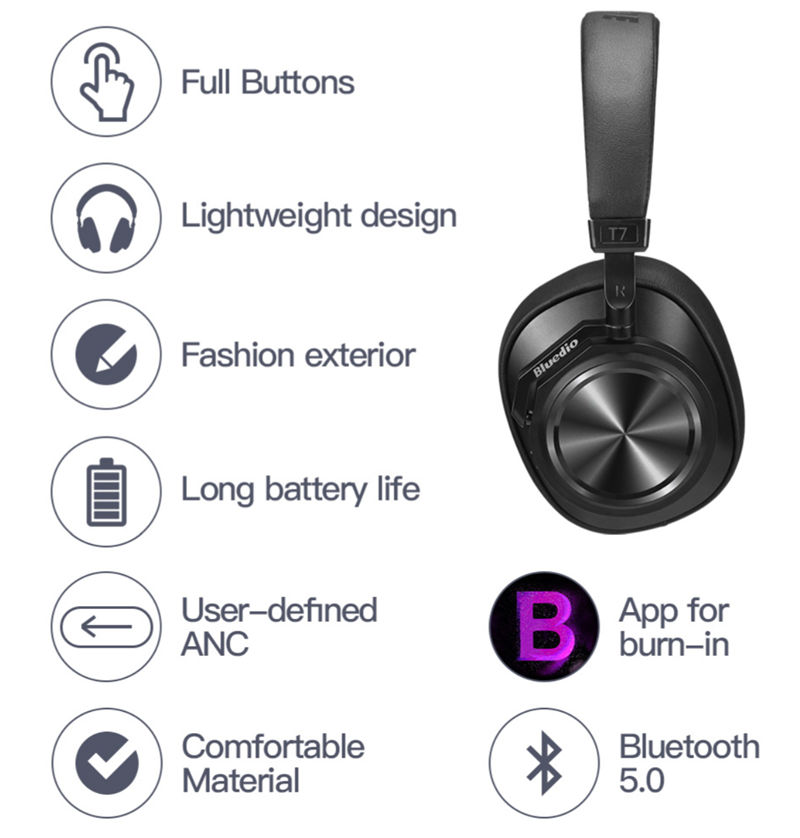 The headphones are charged via USB-C port which also doubles as the headphone jack port. In the box, Bluedio ships a USB-C to standard USB-A cable which you use to charge the headphones. Bluedio is clearly thinking ahead since USB-C is now the standard the industry is adapting for almost everything. It takes about 2 hours to fully charge the phones.
If you are looking for headphones on budget with good bass-intensive listening, then the Bluedio T7 Plus are a good choice. I have listened to Hip Hip, R&B jams with these and I was really surprised the sound quality you get from these $37 headphones. These headphones are not the loudest I have tried. You really have to turn up the volume to get that great punchy bass sound.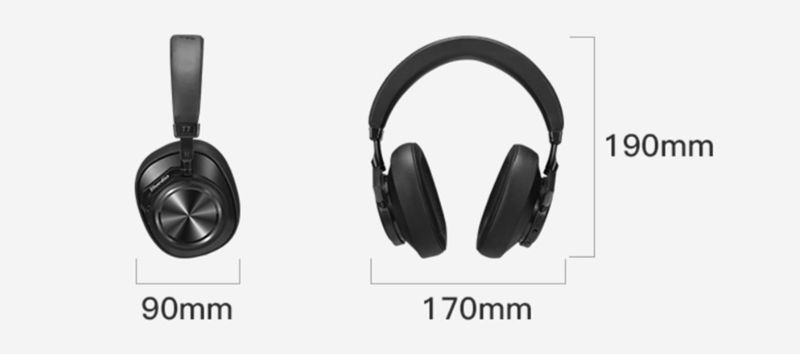 The headphones come with Active Noise Cancelling(ANC) which you can turn on/off using an ANC switch on the right headset shell. When you turn on ANC, you'll hear a clear difference with ambient surrounding noise around you. You almost can't hear anything. And you can tweak the ANC levels according to your preference.
Where to buy?
I recommend you to go to Colorsmap.com to buy it, because they ship from overseas warehouses without customs duties. And I got a coupon ( 6C4568 ) from them for the lowest price in the whole network, so you can get this attractive Bluetooth headset for only $37.