Creality, a fan-favorite 3D printer company, is updating its CR-Laser Falcon with a 10W module to deliver a more powerful experience all around.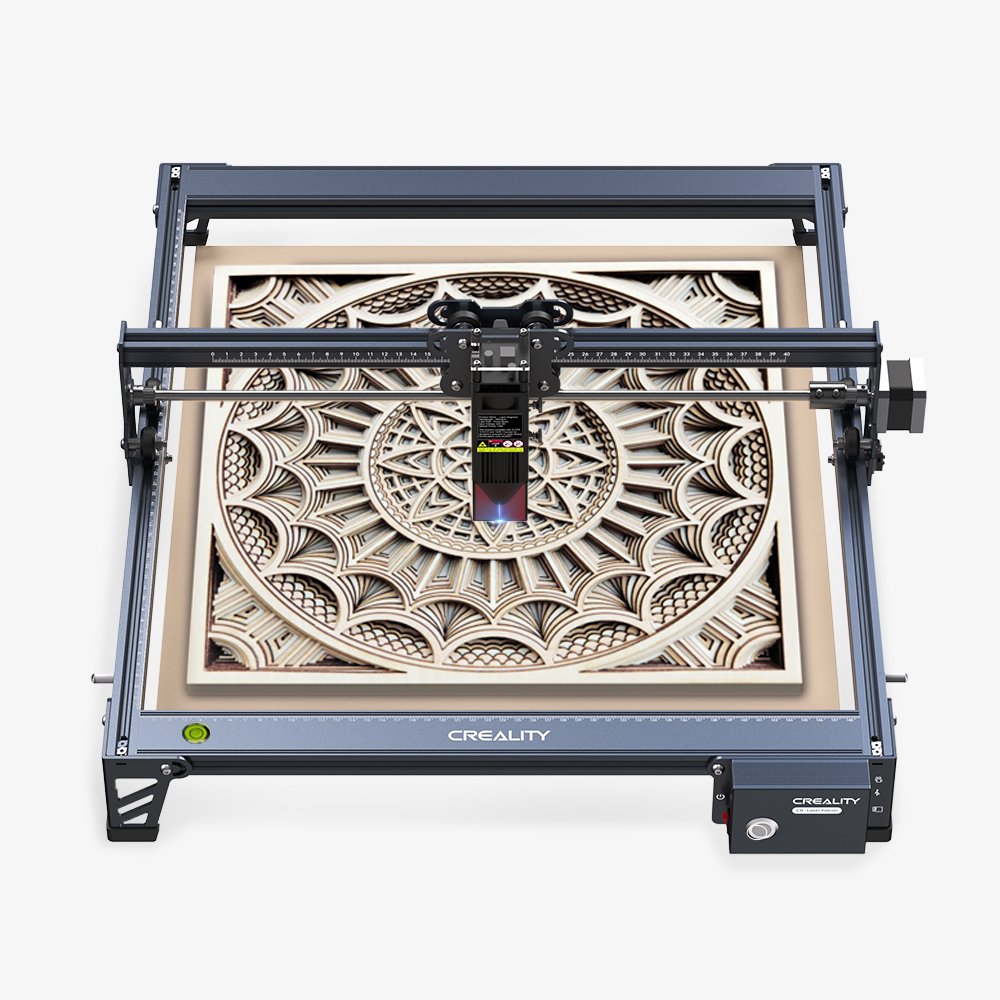 It features a precision of 0.06 mm, a 12 mm cut in one pass and easy operation. It is always useful for all kinds of users, whether DIY or workshop operators. The latest CR laser Falcon 10W has more powerful engraving and cutting performance. With advanced LD+FAC+C lens technology, the focal point is compressed to just 0.06mm, resulting in sharp, deep edges and clean engravings.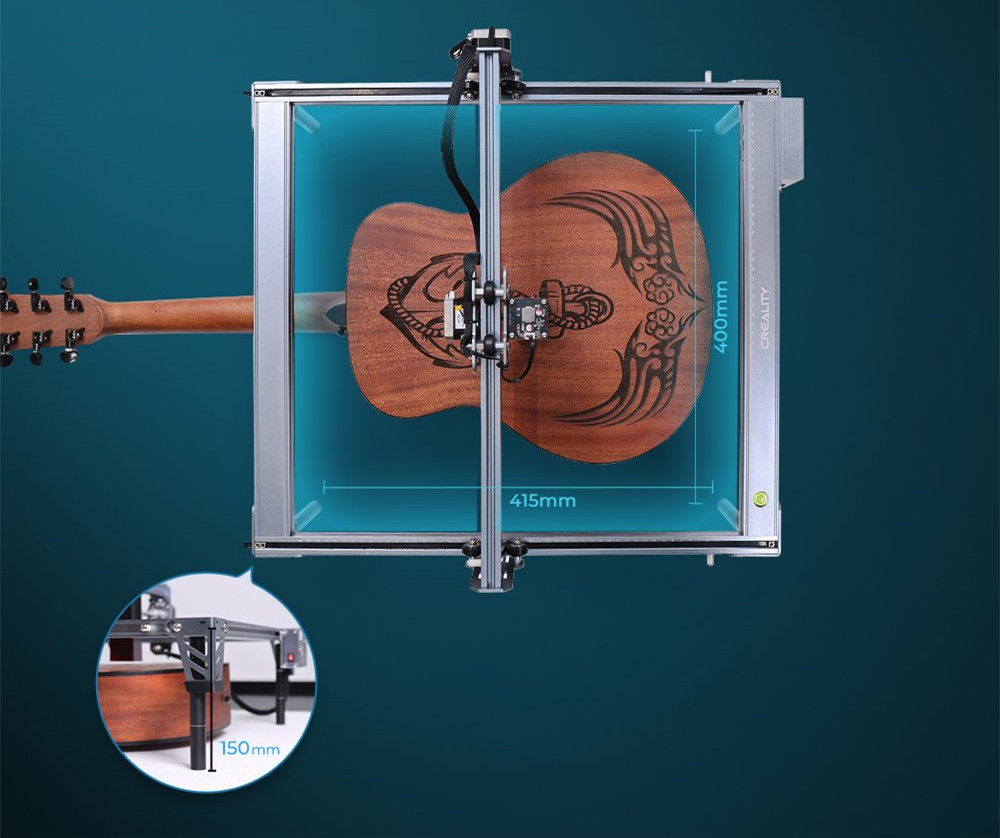 The 10W laser module makes it easier to cut thicker materials. It can cut through 12 mm thick wood panels in one pass and engraves patterns in items as hard as stainless steel.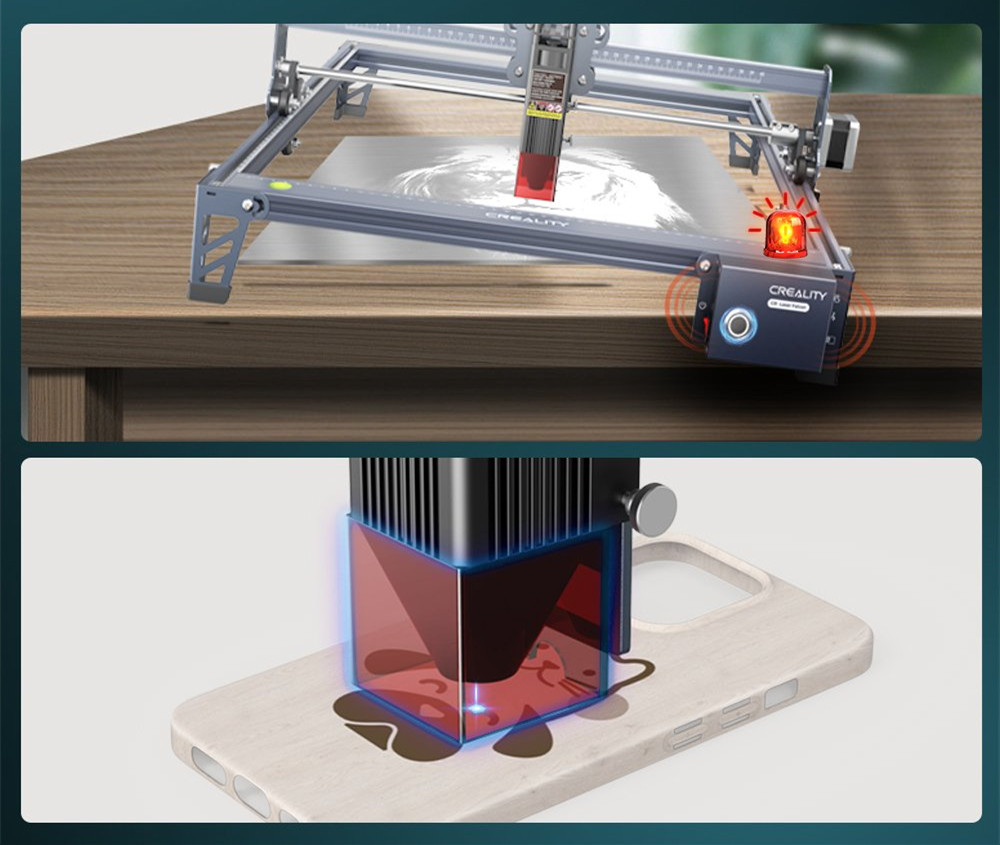 The one-button control makes this engraving machine, which can also be operated offline, very user-friendly. It's perfect for use indoors, outdoors, or wherever you want without a computer.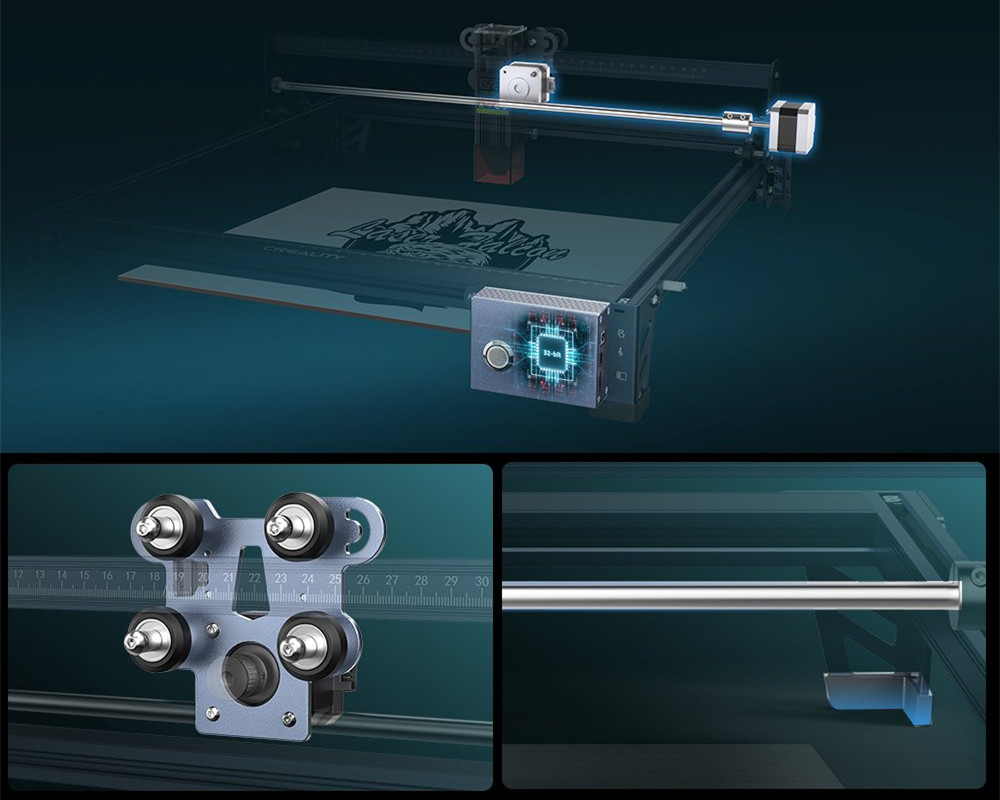 The laser is easy to adjust using the attached screws to get the perfect height for your project. The large table area, measuring 400 x 415mm makes it perfect for a wide variety of projects.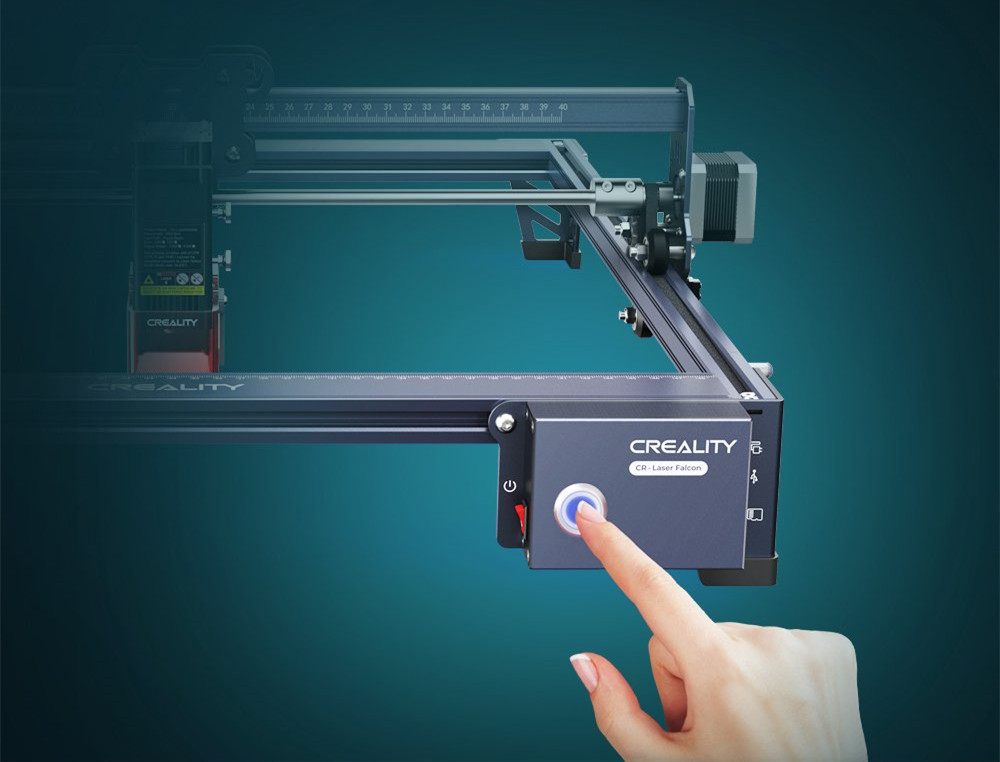 It works well on numerous materials, such as wood, acrylic, stainless steel, bamboo, paper, leather, metal, and more. Plus, it can engrave in a hurry with a max speed of 10,000mm/min.
While you can work offline thanks to a microSD (TF card) slot, you can connect to a computer directly. Create projects with LightBurn, LaserGRBL, and the Creality Cloud app.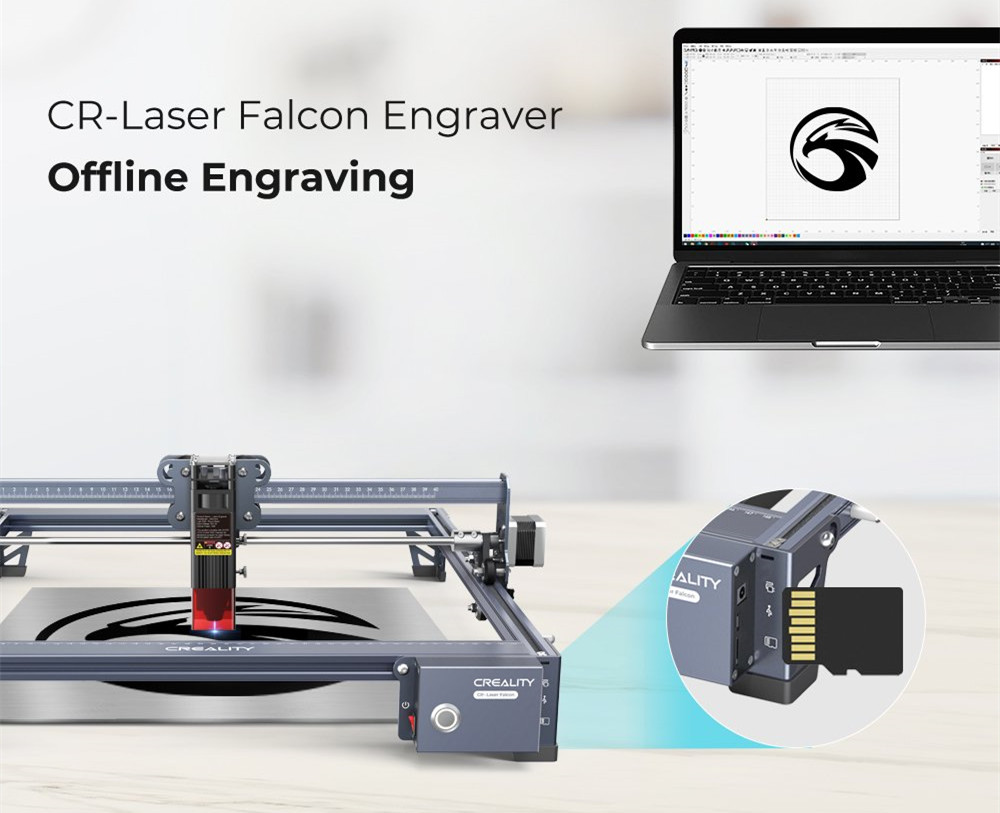 The 32-bit chip with a silent mainboard and custom algorithm drives steppers on the x and y axis smoothly. Thanks to four V-shaped motion wheels and high-tension timing belt, it's made to work for long periods without wearing out. The aluminum frame is complete with a leveler to ensure that the table is always level. Corner leg grips keep the table from sliding.
If the table ever does get bumped or starts to fall, it shuts off immediately, which is a nice safety feature. Plus, the laser itself has a cover to protect your eyes.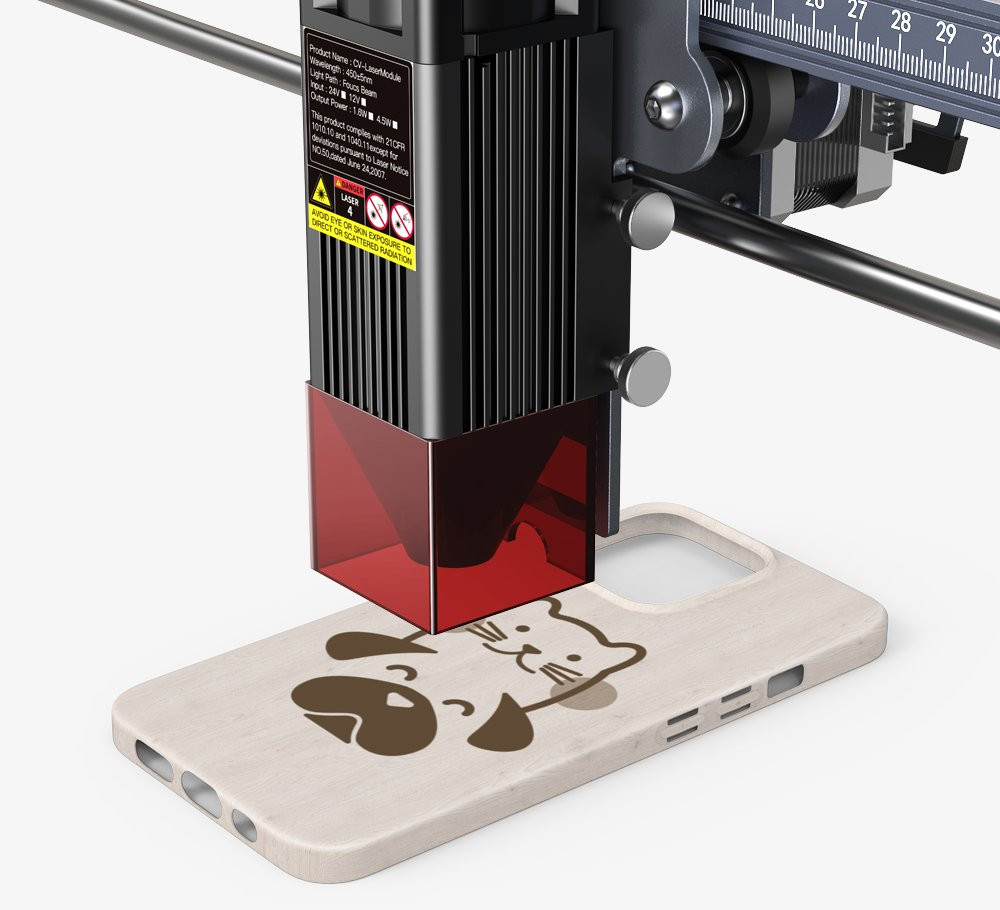 The Creality CR-Laser Falcon Engraver 10W was an impressive engraver, especially at the price point. For hobbyists or those looking for their first engraver, it's hard to go wrong. While a cutting mat would be nice, Creality does offer these for sale separately.
Discount Information
If you are interested in this machine, I think now is the best time to buy it. At the moment you can buy it on the official Creality website, or you can buy it on Amazon.com. But I think the official website will be less expensive.
Price: $463.00  ($30 OFF)
Coupon:

FAL30
Price: $493.05  (5% OFF)
Coupon:

051NTUOC