Halloween is coming. Have you ever thought about using a 3D scanner to make something unique like a Halloween mask? The Creality Live team uses the CR-Scan Lizard to scan and DIY a custom horror mask. By watching this video, you will learn a tutorial from scanning to 3D printing to coloring the mask. If you want to learn more, you are welcome to join their live stream.(15:00pm GMT+8, 28th, OCt.2022)
The CR-Scan Lizard is an excellent 3D scanner developed by the brand Creality which allows to scan with a precision of 0.05 mm!
In fact, one of the uses of 3D printers is to recreate on the fly components of everyday objects that have broken: a handle, a doorknob, a stopper or any other small piece of plastic that is uniquely shaped and would cost you too much for what it is worth if you bought it in the store.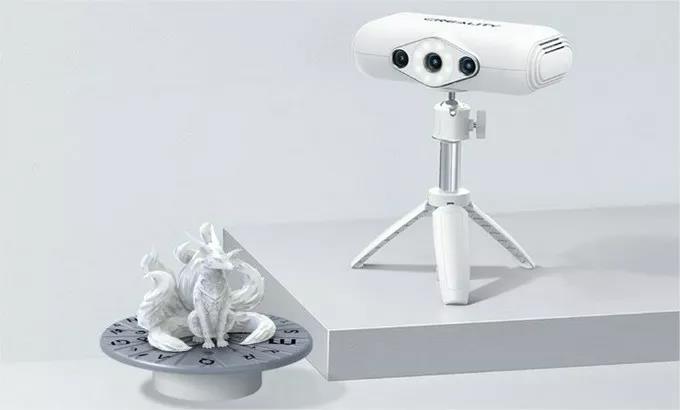 Those with 3D printers in such cases can redesign the desired object and then print it at home, so that damaged parts can be replaced at negligible cost.
The problem, however, is another: not everyone is proficient with 3D modeling programs and often one has to lose hours just to perfectly model the desired object.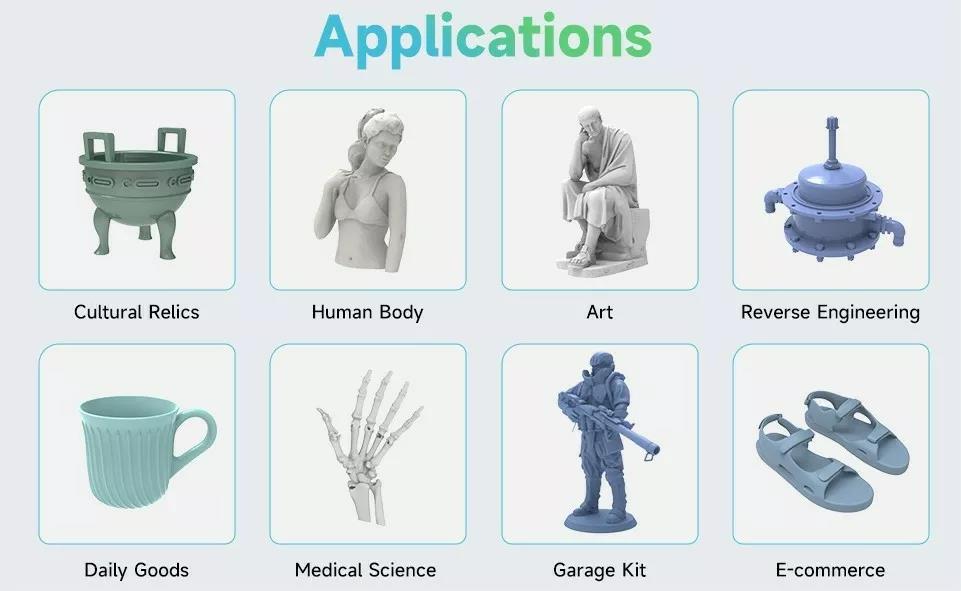 In contexts like this as we said, a 3D scanner such as the CR-Scan Lizard is useful: you spin it around the object to be recreated and in a few moments the 3D model is ready on the screen to be edited and then printed. The device has great versatility thanks mainly to the minimum scanning distance, which is just 15 mm.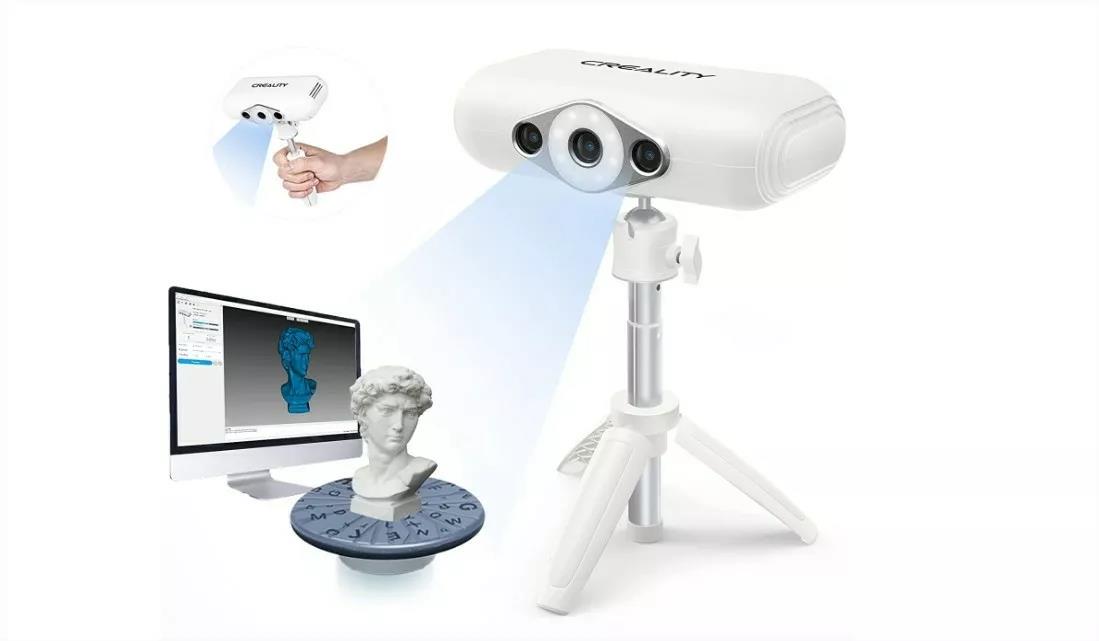 Thanks to an intelligent algorithm, 3D scanning is as easy as shooting a video. There is no more need to attach classic markers, even for object parts such as the hood of an engine, a car door, front or rear bumpers and so on. CR-Scan Lizard can comprehensively capture the smallest details of the object through its built in 3D capture system, successfully making a scan without the need for markers.
The video advertisement attached above also shows other instances where such a scanner can be useful, such as the playful idea of printing figurines from a board game (or perhaps chess) by replacing the original head with one's own.

The uses are virtually endless, and in the case of the CR-Scan Lizard we get a very high quality scanner in our hands. In fact, it has an accuracy of 0.05 mm and is sold together with a circular base that automatically rotates in a way that facilitates the creation of the 3D model of complex objects, thanks also to multiple scanning features that make users' work easier.
It can even scan black objects with excellent performance even in bright sunlight," the manufacturer explains, "thanks to the binocular camera system combined with a multispectral optical system that greatly improves adaptability to light, and it can even be paired with a smartphone to apply colors to the model being captured.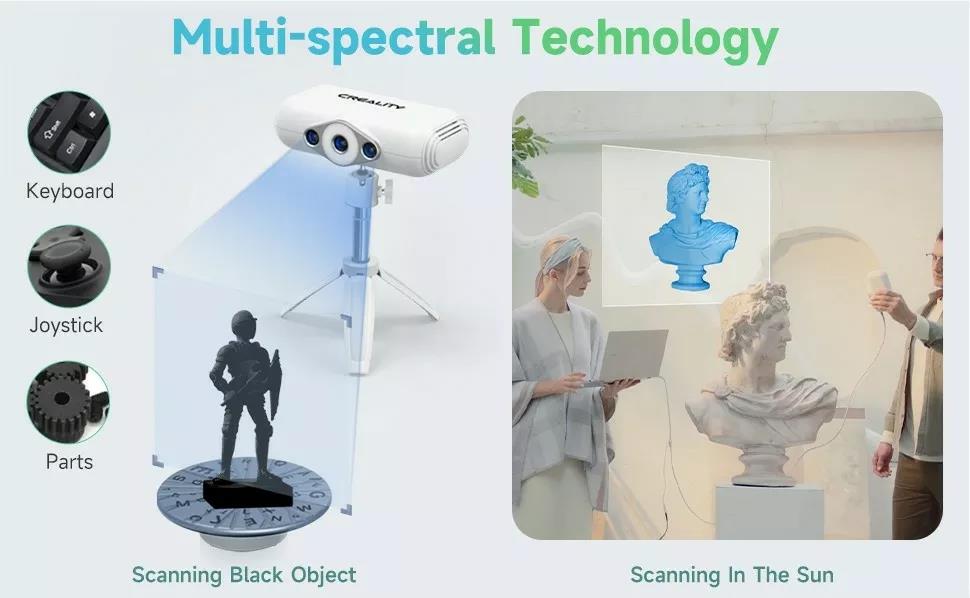 Finally, the latest software, CR Studio 2.0, has a new design for its user interface that makes it easier and more convenient to use.
CR Studio 2.0 is compatible with Windows 10/11 and macOS 11/12, greatly improving operating system compatibility; depending on users' needs, the software will be supported and updated automatically via OTA in the future, adding new features and options.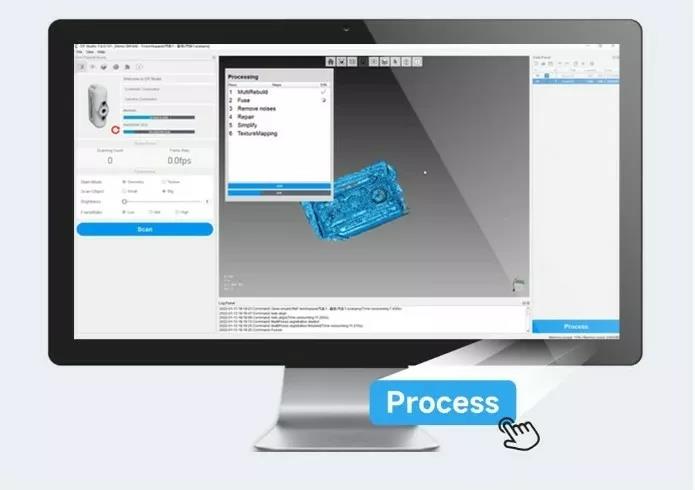 As a reminder, Creality is a global brand specialized in consumer 3D printing. It focuses on the research and production of 3D printers whether by layer or resin. Since 2021, the brand has begun to expand into engraving machines.
If you are interested in purchasing CR-Scan Lizard, you can find it for sale on the official website for $605.20 by using the code LizBlog during purchase. (Original price is $712, 15% Off after coupon)
On Amazon's website, the Creality CR-Scan Lizard 3D scanner is priced at $636.65 instead of $749 with the code OYI34ZLU and free shipping.