If you're looking for the perfect ride to explore distant trails and tackle tough terrains, the Fafrees FF91 might be just what you need. This folding fat tire electric bike is equipped with 26×4" tires for multi-terrain action, a motorcycle-grade suspension system for smooth rides, and powerful 160mm disc brakes for all-weather safety. Moreover, with its behemoth 1000W rear motor and long-lasting Lithium battery, you can enjoy the optimum blend of performance and range. To top it all, you have a stylish exterior, a folding alloy frame, and a smart LCD display with app control!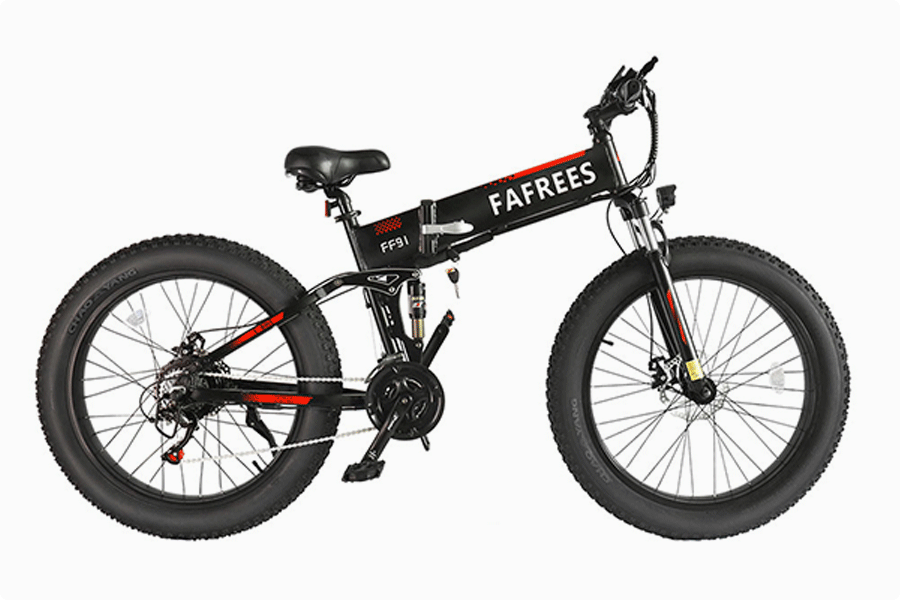 The Fafrees FF91 is an electric bike with a 1000W brushless motor that can reach a maximum speed of 35km/h. It offers 5 levels of pedal assistance for instant start and quick boost, and has a range of up to 90km in PAS mode. The bike has full aluminum alloy cranks and sprocket, and comes with a 5W bright LED headlight for night riding.
The Fafrees FF91 folding fat tire electric bike features a Shimano 21-speed shifter to allow for faster and smoother transitions and to ensure a more efficient ride. The rust-proof gears and chain are also a plus, as they can protect against damage caused by riding in wet conditions. You also get dual disc brakes for full ride control.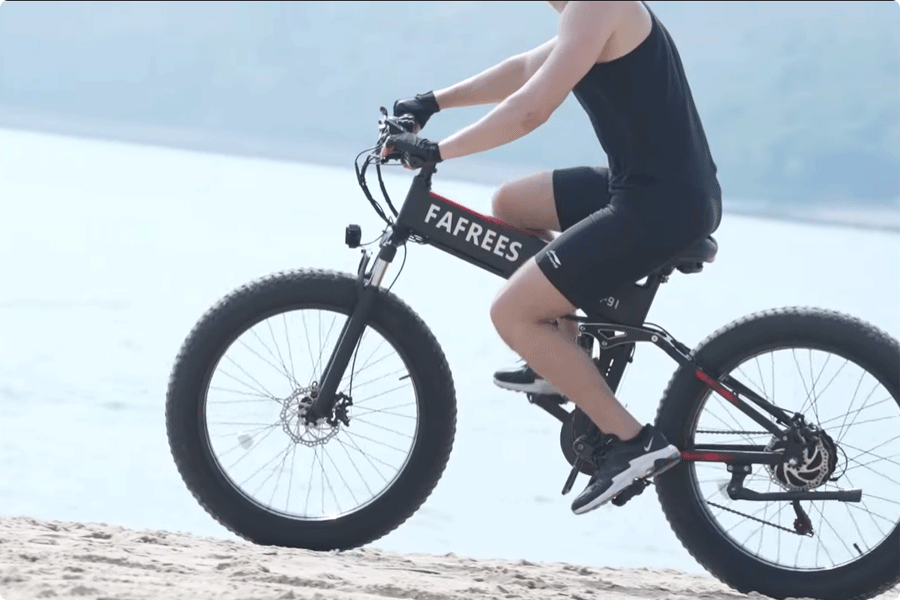 It also has extremely powerful mechanical disc brakes with large 160mm rotors F/L which can stop the bike in a more effective way, even in loose terrain. The adjustable seat makes it perfect for both teenagers and adults 175-200cm tall and with a maximum load of 150 kg. The bike is foldable and comes with a tool kit, user manual, and battery charger.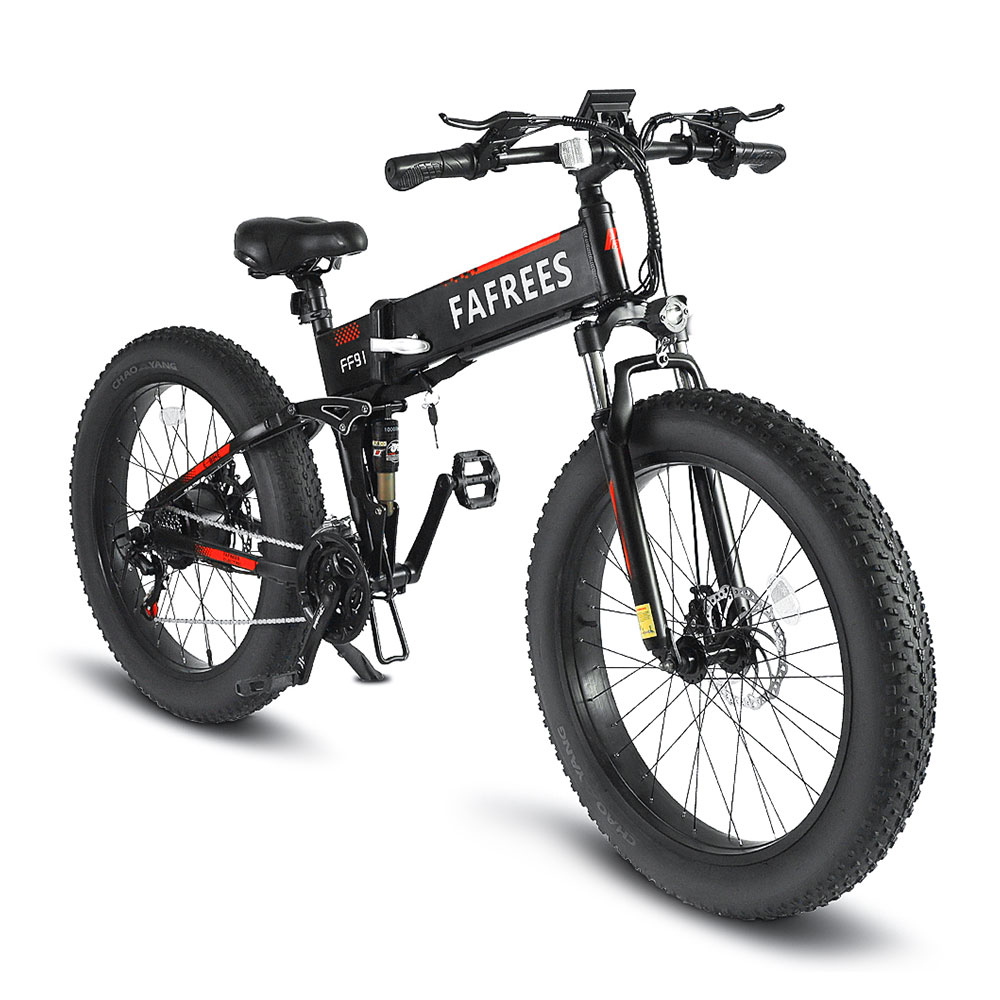 Overall, the Fafrees FF91 is a powerful and versatile electric bike that can handle a variety of terrains and is suitable for both teenagers and adults.
Online retailer Tomtop is currently running an exciting flash sale on the FAFREES FF91 electric bike. With this flash sale, the price drops to 959.98 euros just use coupon code: TTRTBK.