Laser engravers are always a popular gadget, but they also come with their own risks. Today we present the Longer Ray5. This laser engraver is not intended for beginners and has a touch display for operation – a unique selling point in this price range?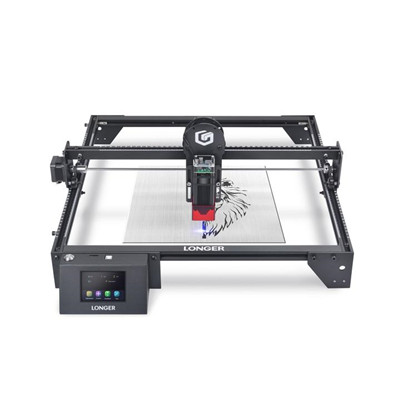 The obligatory note right up front: Laser engravers are not toys! A laser can cause serious injuries to the eyes or even blindness if used carelessly. The engraver should be operated in a separate room and absolutely out of reach of children. Under no circumstances should you look into the laser during operation. Safety glasses and/or an appropriate cover over the unit are strongly recommended during operation. However, when used correctly and with appropriate precautions, engraving is generally safe and suitable for beginners, see Aufero Laser 2.
The Longer Ray5 laser engraver comes with a size of 61 x 67 x 20 cm and a weight of around four kilos. It then offers a total engraving area of 40 x 40 cm. This makes it a bit larger overall than the Aufero Laser 2. The manufacturer, which is already known for 3D printers, does without a flashy design here; instead, everything is kept in plain, black metal.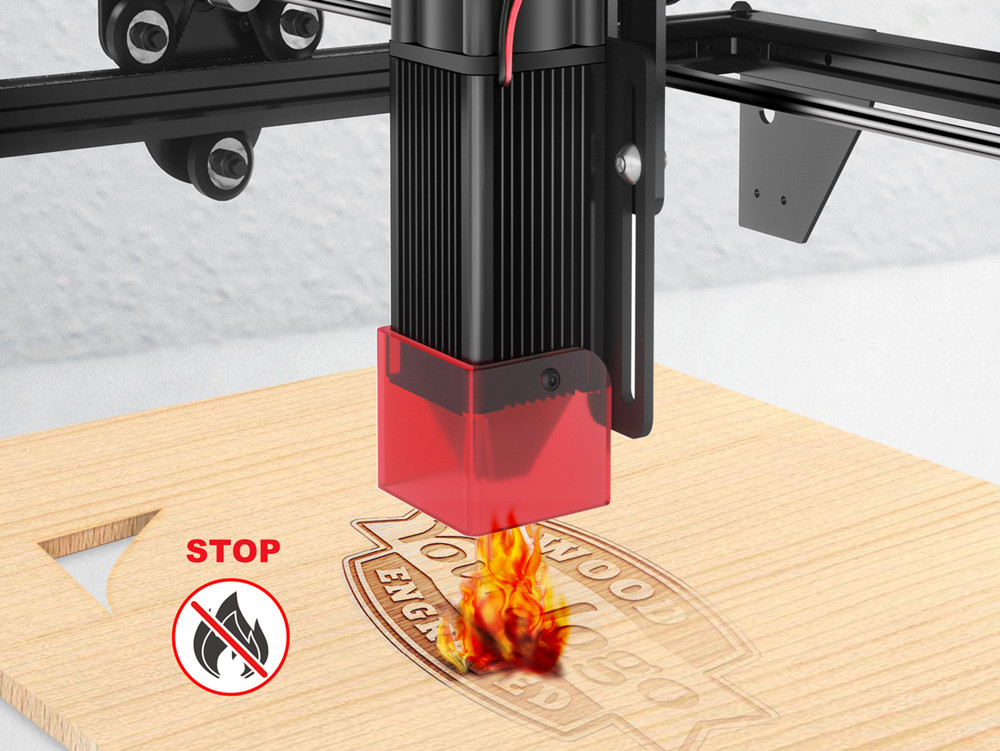 The Longer Ray5 scope of supply includes a 5 W – 5.5 W diode laser, which, according to the manufacturer, will also be available with a 10 W laser from around May 2022. The laser has a speed of up to 6000 mm/min. By comparison, the Aufero Laser 2 achieved up to 10,000 mm/min.
In addition, the diode laser has a 0.08 x ,0.08 mm ultra fine laser spot. This allows very accurate laser cutting, engraving and also cutting. Chipboard up to 6 mm can be easily cut. This can be compared with the LU-2-2 laser from Aufero. The materials that can be engraved are: Wood, paper, plastic, leather, PCB boards, aluminum oxide, non-reflective coatings, painted metal, etc. Cardboard, non-woven fabric, light wood, acrylic material, thin plastic sheets, etc can be cut. Materials that should not be treated by laser include PVC (polyvinyl chloride), Lexan / thick polycarbonate, ABS, HDPE, polystyrene foam, fiberglass, polypropylene, coated carbon fiber, etc.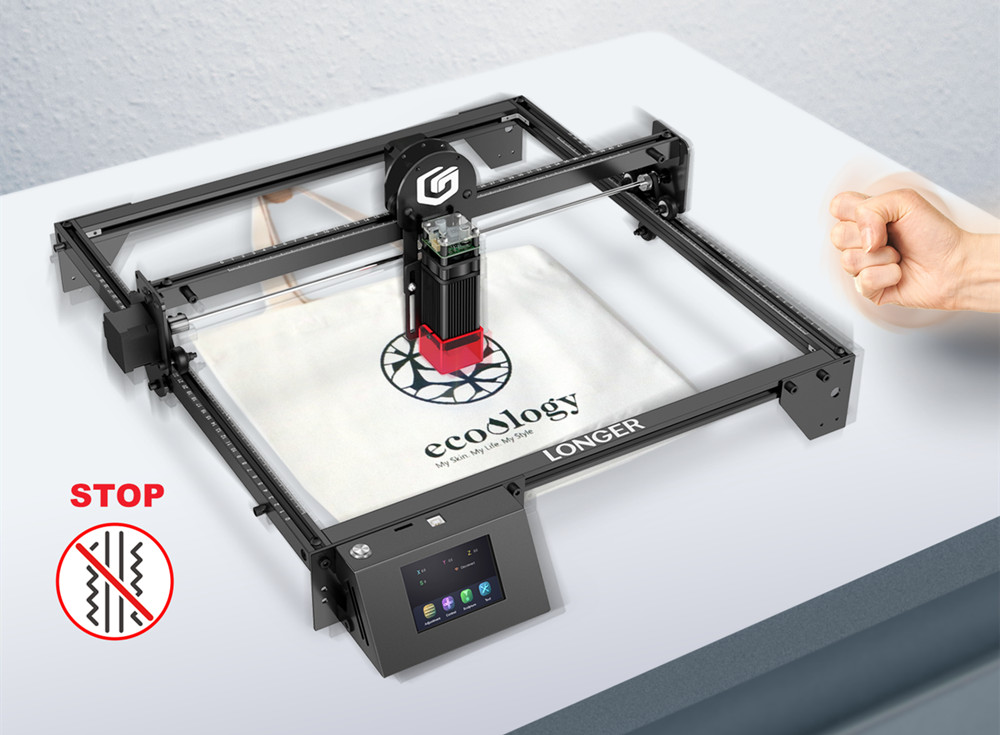 Inside, the whole process is powered by the 32-bit motherboard, this is to ensure a smooth and fast process and allows SD cards to be read directly. Therefore, the Longer Ray5 can only be used offline on the device via SD card and touch display.
Of course, we have also installed appropriate protective measures in the device here, so that the use can be made as safe as possible. These include overheating protection, motion protection, a power control system, an emergency stop and eye protection. And that probably brings us to the main focus of the Longer Ray5: the display.
In the review of the Aufero Laser 2, I noticed that using a laptop via cable can be a bit awkward. The Longer Ray5 now comes with a 3.5 inch display, which can be used to operate the laser engraver directly and easily.
Of course, a card reader is also integrated in the device. The gcode file can be stored there and can then be read directly.
Is the Longer Ray5 a good choice?
The Longer RAY5 is a great choice for engraving enthusiasts and hobbyists; It absolutely can help you produce numerous beautiful projects You will love the convenient touch screen, the large work area, and the precise and upgradeable laser module. It has the original price of $399 but it is discounted to $309 and you can use the coupon RAY5$30 to get extra $30 off; The code is valid until April 10th. You can purchase the product on its official website.