Creality has lifted the veil on its latest 3D scanner. In an effort to further diversify its 3D portfolio, Creality, the well-known manufacturer of popular products such as the Creality Ender-3 S1 Pro 3D printer, has announced its new and improved 3D scanner: the Creality CR-Scan Lizard.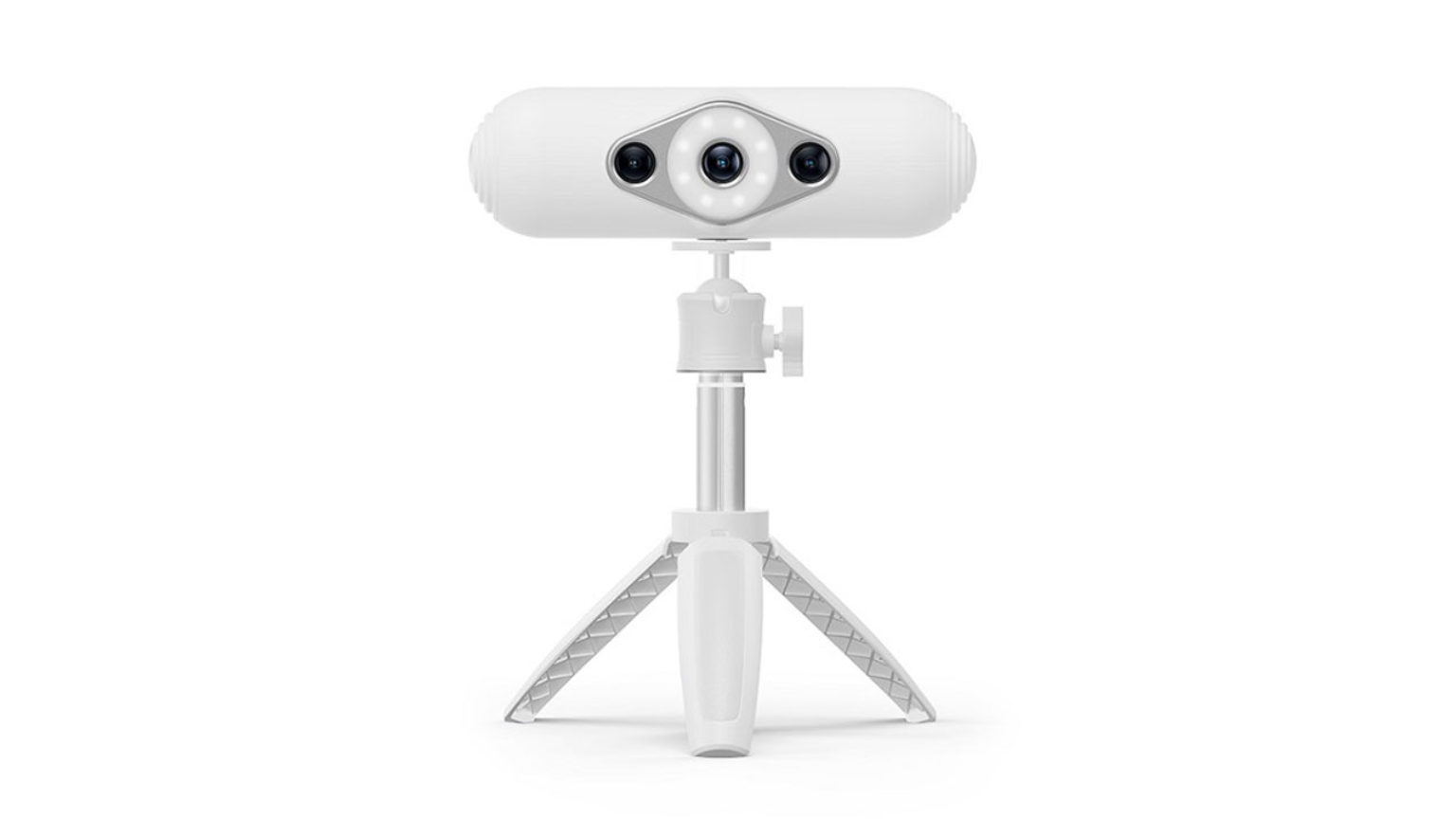 This entry-level 3D scanner continues the legacy of the company's CR-Scan 01, which was launched a short time ago as an affordable option for scanning objects. Be that as it may, the Creality CR-Scan Lizard is smaller, but promises improved features, such as accuracy down to 0.05 mm and better results when working in bright environments and with dark objects. All this and more for a lower price than its predecessor, which is why it earns our attention today.
The Creality CR-Scan Lizard is a very compact optical 3D scanner, which measures 15.5 x 8.4 x 4.6cm and is very light, but in order to squeeze out its full potential we will need accessories such as the tripod and turntable, which fortunately are included with the purchase.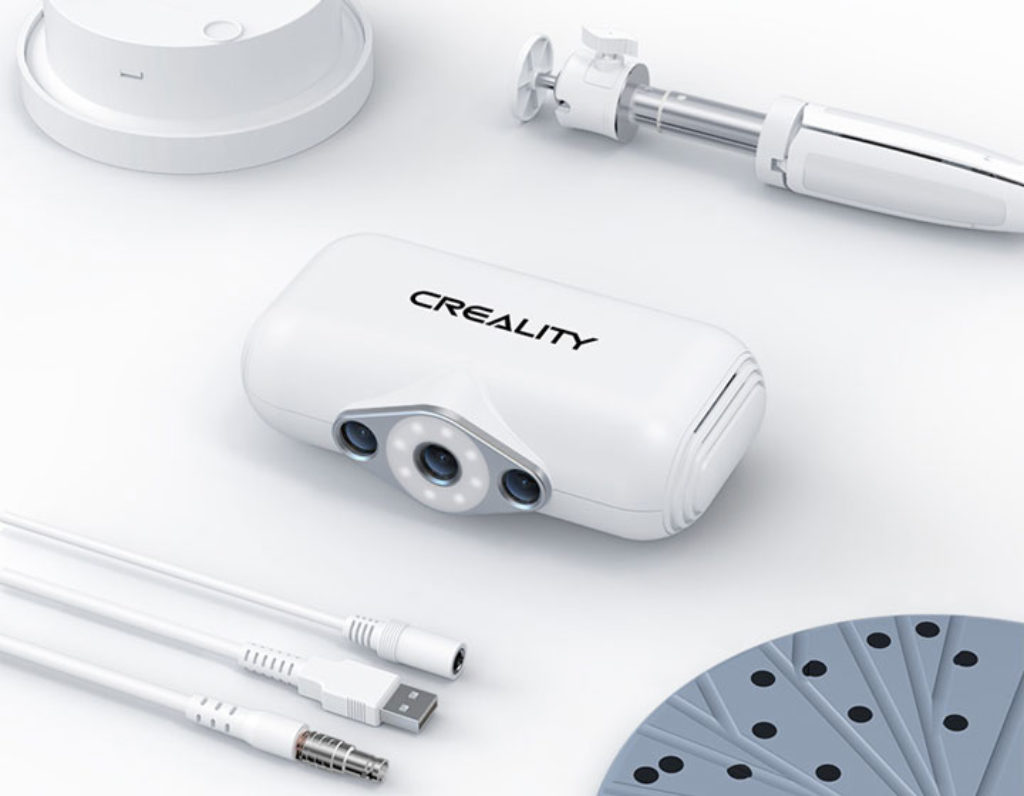 It is very small yes, and it is also shipped fully assembled as a package, but it should be noted that it is necessary to plug the various cables into the scanner and turntable. In this regard, the scanner requires a USB cable to connect to the computer and be plugged into a power outlet at all times, so it is not as portable as it looks.
The turntable is powered via USB and rotates at a fixed speed. There's no way to control anything by software or with switches, it just spins and spins as long as it's plugged in.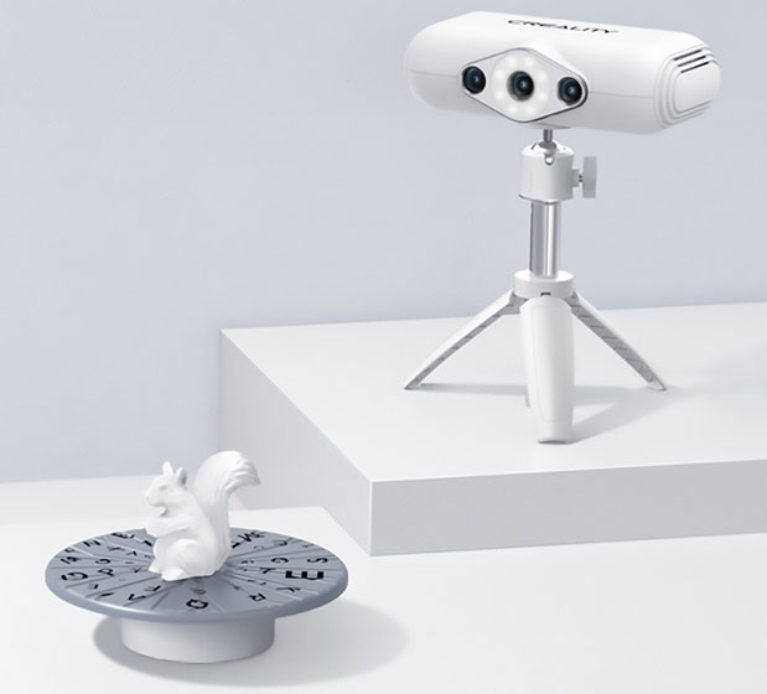 On the other hand, the tabletop tripod is well designed and feels sturdy. This one has a short telescoping neck and folds into a handheld monopod. The screw mount is standard size and can be interchanged with any commercial tripod.
With all that said, the scanner has no monitor or buttons, so a computer and the necessary software are essential to be able to use it.
With the CR-Scan Lizard, Creality wants to bring professional-level accuracy to the budget market. According to its spec sheet, the scanner is accurate down to 0.05 mm, allowing it to capture small parts and intricate details with high precision, or at least this is the theory.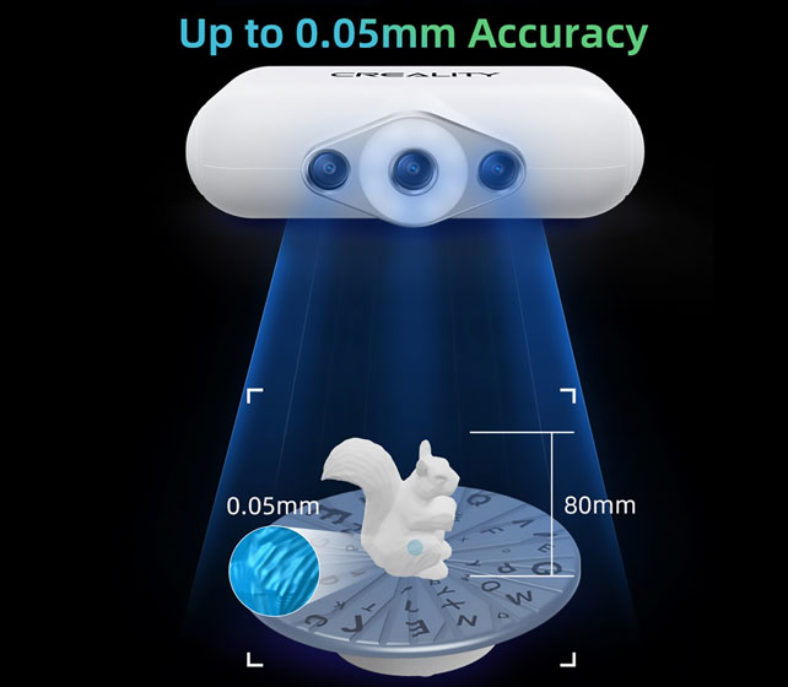 Thanks to the scanner's binoculars and enhanced precision calibration, Creality says it can capture rich details of objects as small as 15 x 15 x 15 mm, or as large as car doors, engines, among others.
In this regard, there are two scanning modes, tabletop and handheld. The first uses the tripod and turntable to scan an object almost automatically. The handheld mode eliminates the need for the turntable and lacks the alignment aids. We will have to pass the scanner carefully and slowly over an object, covering all sides; obviously the latter method requires more patience and experience, so it is clear which method we recommend to beginners.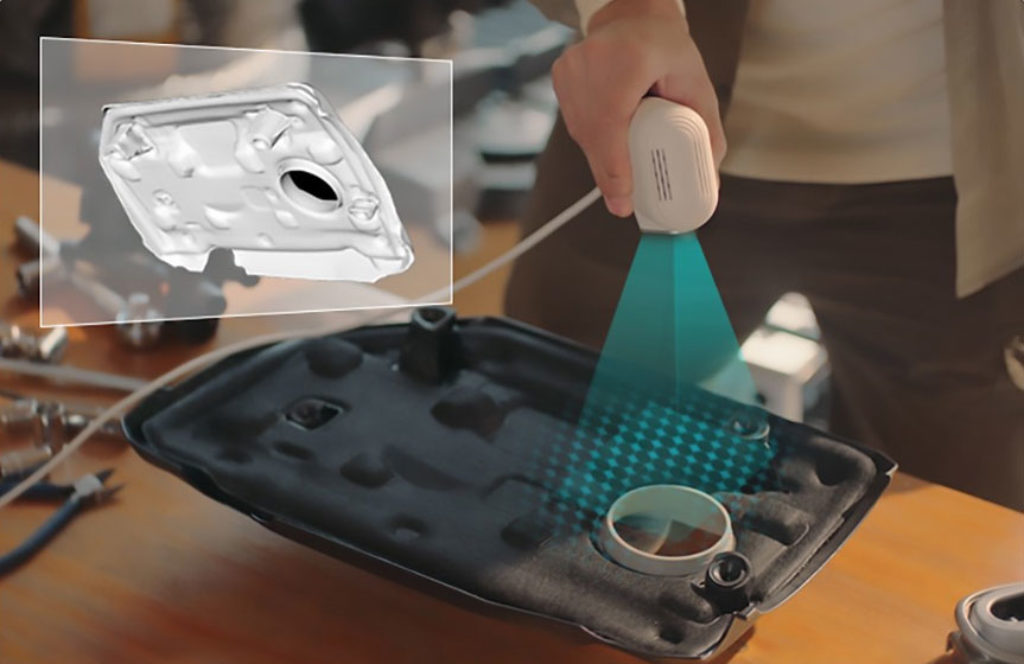 On another note, a third technique uses the manual scanning mode and the turntable together. This eliminates the need to walk around the object to be scanned. It is useful for items that fit on the turntable but are too large for the scanner to capture while mounted on the tripod, as the scanner only captures what it sees within 400mm of the lens.
In addition to its scanning modes, the Creality CR-Scan Lizard also offers some enhanced features that should make it easier for users to achieve good results with minimal effort. First, Creality claims that the device can scan accurately even in bright sunlight thanks to its multispectral optical technology, which maintains acceptable performance. Also, the device has adaptability when scanning dark objects, and that is commendable in this price range.
Where to buy?
Guys, if you are interested in this product, then I will offer you a great price, you can get it for $605.20 at Creality.com, don't forget to use the coupon: LizBlog (15% Off)
Of course, if you prefer to shop at Amazon, then I also have a coupon for you: OOI34ZLU, after using it, you can get it for $636.65.