The first examples of the Currus NF11 electric scooter, known as the Panther, will be available from French dealers at the beginning of July. Currus France, which distributes the brand in France, says the containers are expected to arrive at the port of Antwerp around 3 July. The resellers should therefore be delivered in the following days.
The NF11 will be the second electric scooter of the Korean Currus brand officially marketed in France. Big sister of the Currus NF10 launched at the end of 2019, it is a solid alternative to the famous Dualtron Thunder. It also includes the two 40A controllers and the Eye trigger.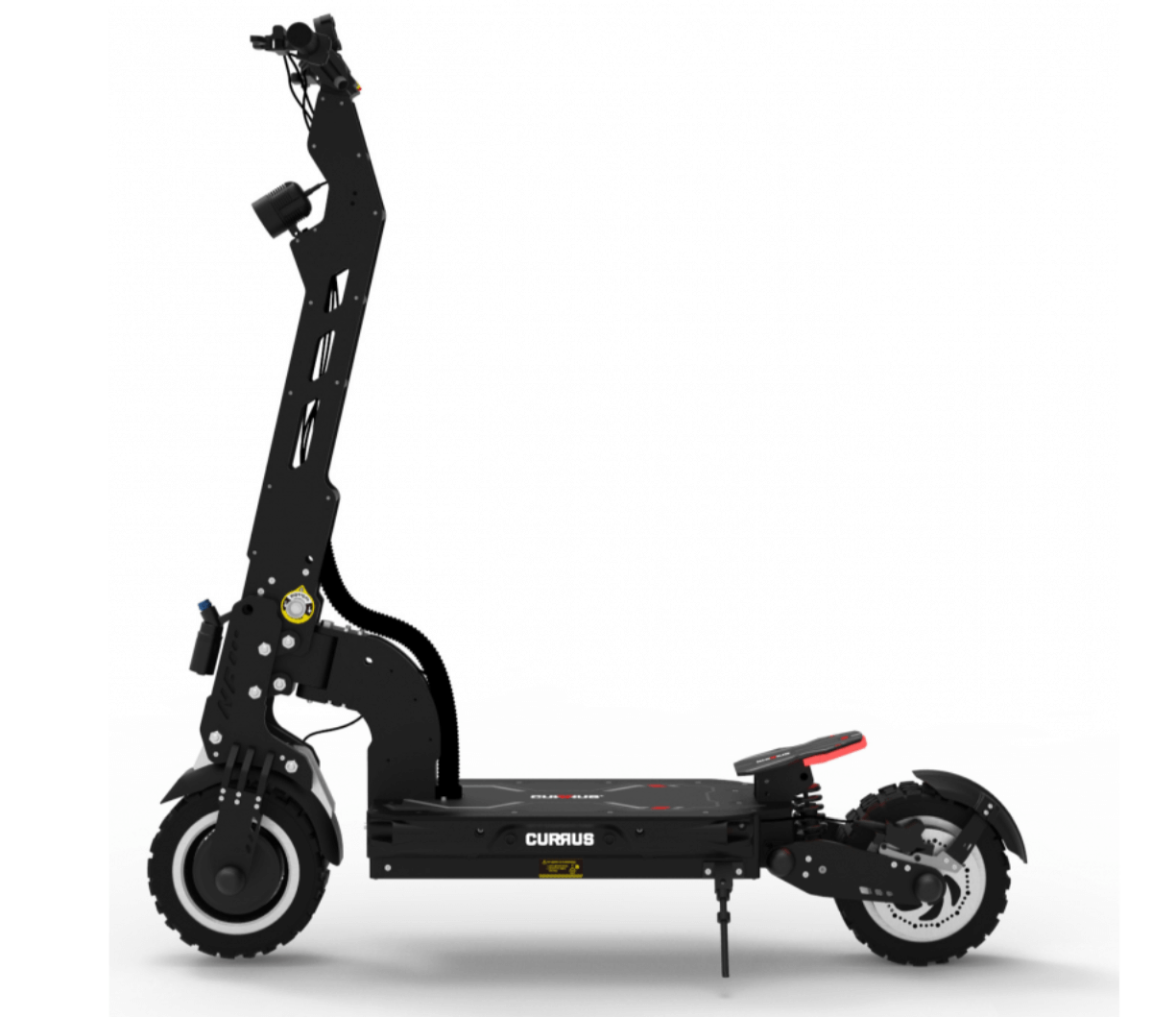 The data sheet reveals other similarities. Like the Thunder, the Panther offers two 60V-powered motors, for a total power of 5400W, 11-inch wheels, 160mm hydraulic disc brakes and a 35 Ah battery based on Samsung SDI cells. Currus stands out on the other hand in terms of the chassis, which is much more robust than the Thunder's one. The weight is also affected, since the Panther is announced at 48 kg, 5 more than the Minimotors' model. On the other hand, it remains below the characteristics announced for the new Dualtron Storm in 72V.
Like the NF10, the Panther relies on the "made in korea" argument as well as on a high level of equipment with a powerful headlight, an ignition key and a few other details aimed at reinforcing the perceived quality. The NF11 also features a new rear footrest, carbon handlebars and side covers with LED lighting. Finally, the NF11 gives access to the brand's wide range of customization options to attract new enthusiasts.
The Currus NF11 is launched at the recommended retail price of 3,590 euros.