Let's get to know the full potential of this cool accessory, which has already won the Reddot Award! In this shower, the ideal water temperature can be obtained virtually immediately. Thanks to the fact that the designers have equipped their creations with thermostatic cartridge VERNET, imported from France, which is characterized by excellent sensitivity and accuracy.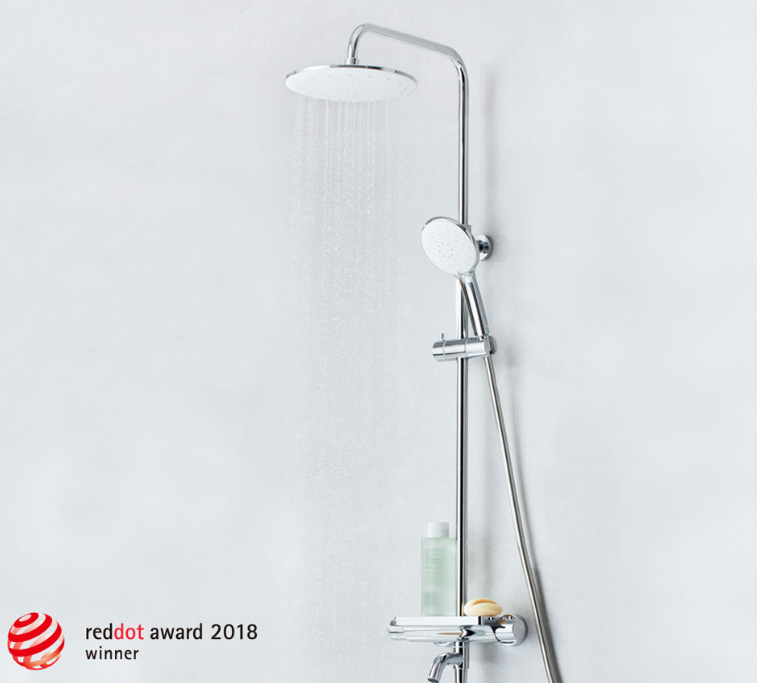 How does the process work? Very simple! The thermostatic shower valve mixes hot and cold water to achieve the selected temperature. This ensures that the water temperature remains constant. It does not matter whether the water pressure is stable or not.
The DiiiB thermostatic shower won't keep you waiting long! After switching on the shower, the thermostatic cartridge quickly mixes the hot and cold water supply. After a few seconds, you can enjoy a warm shower without waiting for a long time until the cold water gets warmer.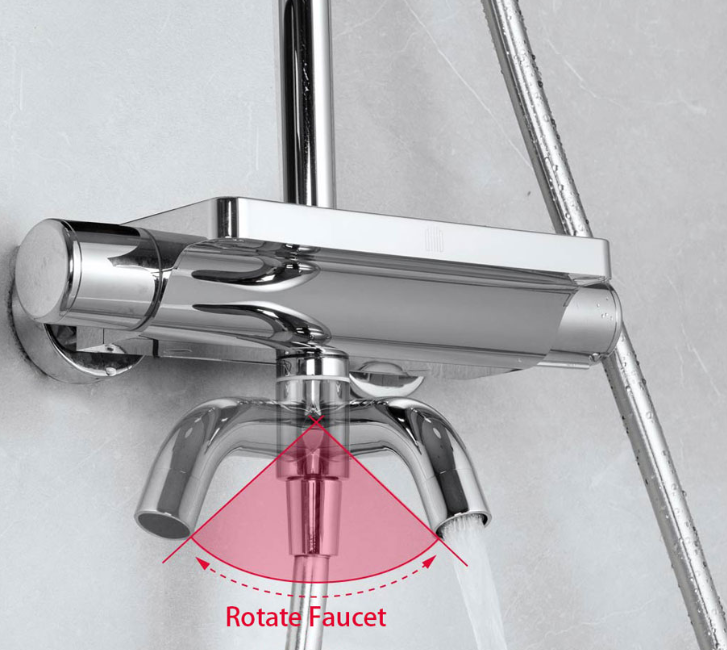 It is important that if you close the faucet and then want to take a shower again, you can just get the same water temperature that you set earlier. The thermostatic shower set always pays attention to safety. It uses physical temperature control technology. This way, by properly setting up the DiiiB Safety Thermostatic Shower Set, you can forget what "too hot water" is. From a safety point of view, this is a great solution.
In addition, you can also use the temperature lock function to lock the temperature within the safe temperature of 40 ℃. All the main parts, shower hoses and other accessories of the DiiiB thermostatic shower have a "no scalding" design. So enjoy the shower to the fullest!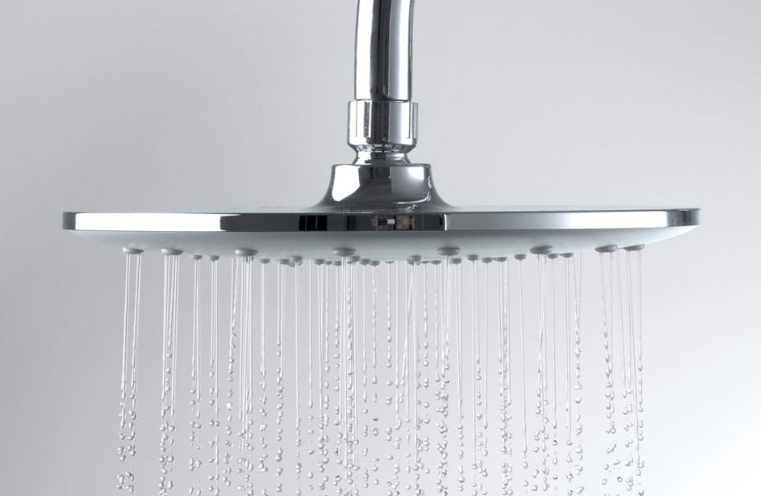 The manual shower has 3 modes of water spraying: energetic, massage and rain, and each of them creates a special atmosphere in the shower: a gentle touch with a soft spraying; dense spraying for a comfortable and refreshing feeling; quick shower.
It's important that apart from washing the body, this shower will be a great helper when washing the bathroom. A hidden button inside the shower head activates a fan-shaped spray with the power of a high-pressure car wash. Thanks to this pressure, it's easy to clean the bathtub or shower cubicle.
As for the "Rain mode", it is perfectly provided by the wide surface of the nozzle. The bottom faucet is also thermostatic. You can switch the lower thermostatic valve by turning it. In addition, the DiiiB Safety Thermostatic Shower demonstrates its superior design in every detail. The self-cleaning shower head is protected against bacterial growth.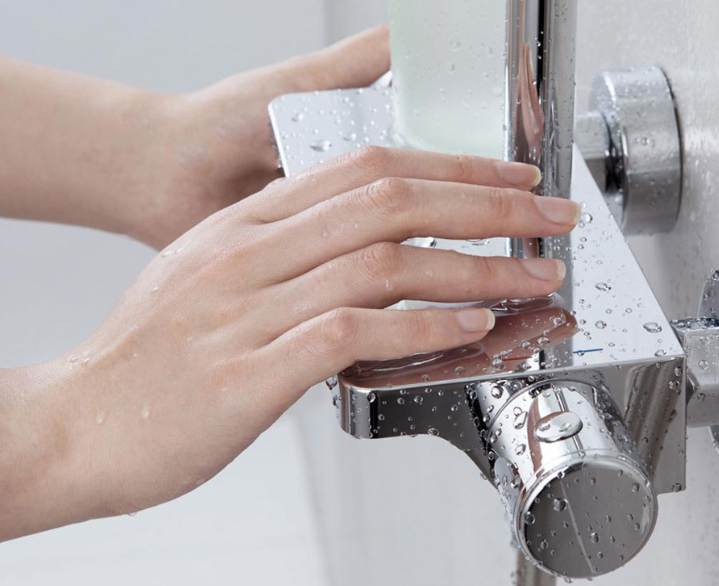 The DiiiB team tries to ensure that users enjoy only the best products. That's why they strictly select the materials and strictly control the total cost of production. An economical thermostatic shower set will definitely allow more users to experience the happiness of taking a shower!
This product follows the product design philosophy of "impressive and affordable". Now you can say goodbye to the annoying expectation of a perfect shower water temperature!