Some days, it can be hard to enjoy being outdoors unless you're properly equipped. Rechargeable hand warmers operate much as you would expect, and offer an environmentally friendly alternative to disposables. They are convenient, cost-effective, and come with some bonus features that traditional, one-use warmers can't provide.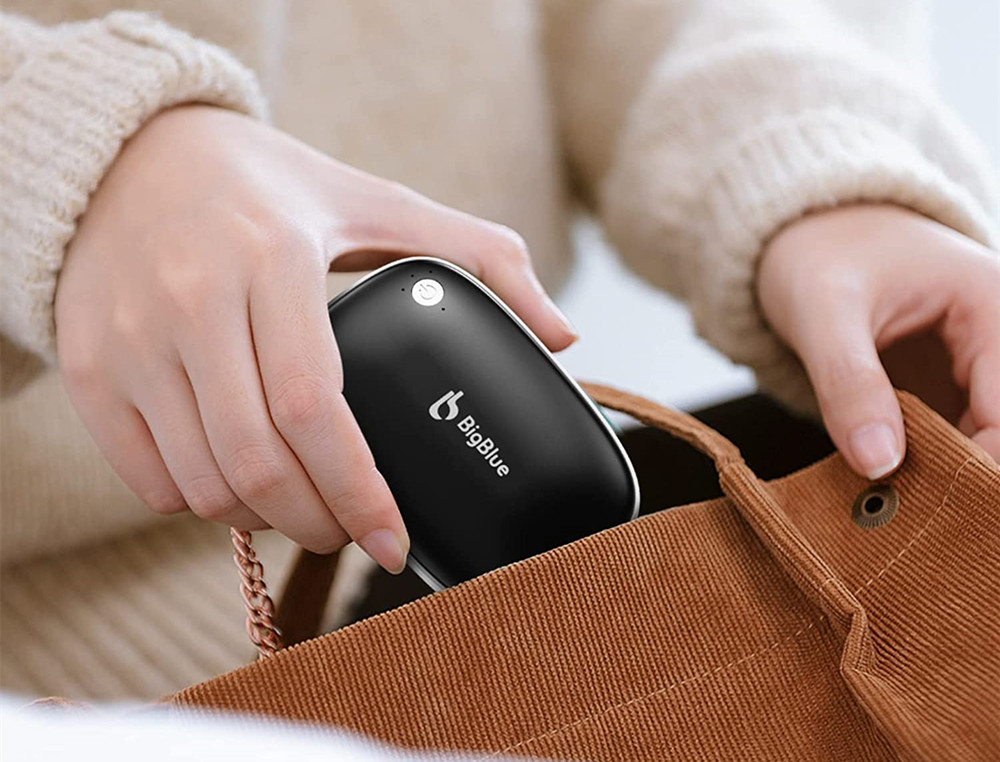 When shopping for rechargeable hand warmers, bear in mind that their battery size determines how long they can operate for, and how much heat they can put out. Additionally, know that different models boast different features and add-ons. For example, some come with built-in battery packs and/or flashlights. Some hand warmers even come embedded within a pair of gloves. Make sure you get one that comes with the options you want.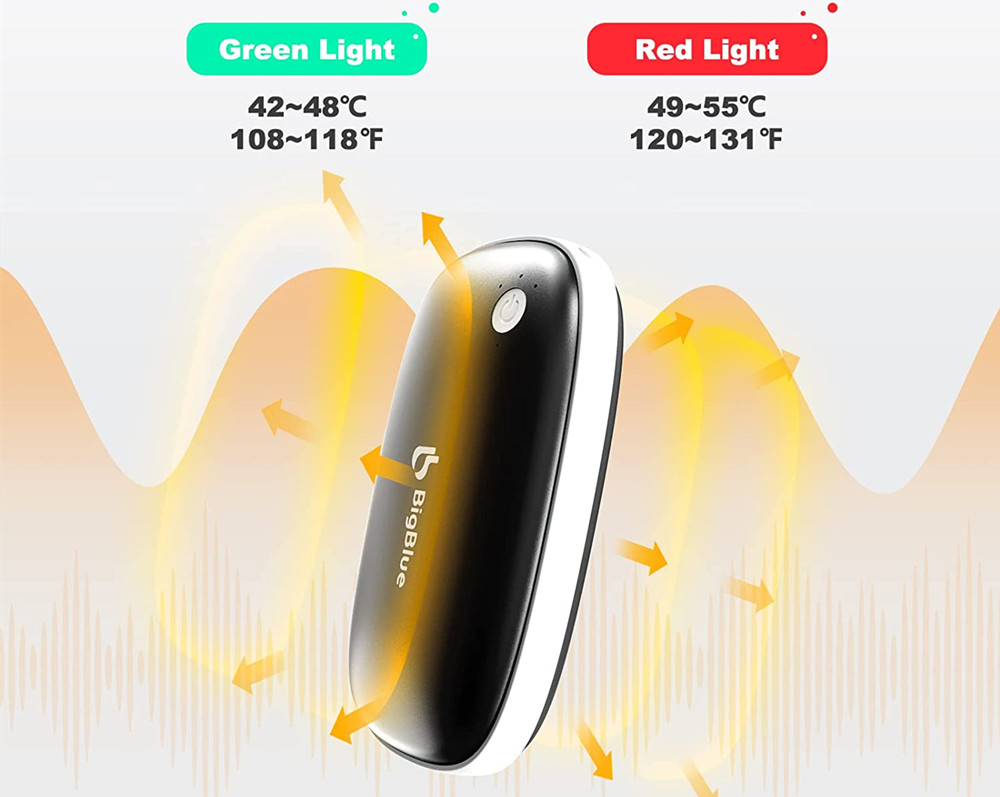 The 6000mAh rechargeable hand warmer from BigBlue is jam packed with great features. Its high-capacity battery provides lasting heat for up to 8 hours and doubles as a rechargeable battery pack for your devices.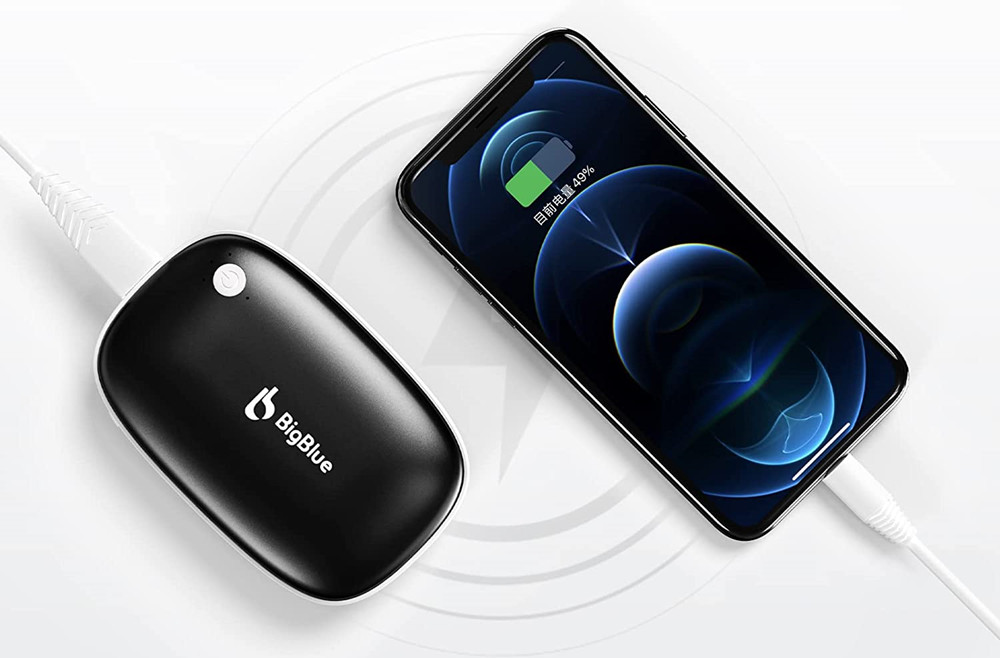 BigBlue 6000mAh Rechargeable Hand Warmer Features:
Well built aluminum casing provides even heating and double sided warmth.
Ideal for anyone who hunts, fishes, hikes, camps or skis!
If you have Raynauds or any circulation problem, you will LOVE the BigBlue portable hand warmers!
Palm-sized with smooth edge can be firmly gripped and offer a better holding experience.
Product Specification:
Capacity: 6000mAH
Micro USB input: 5V/2.0A
USB output: 5V/2.1A
LED light: 0.2W
Size: 108mm*70mm*28mm
Weight: 200g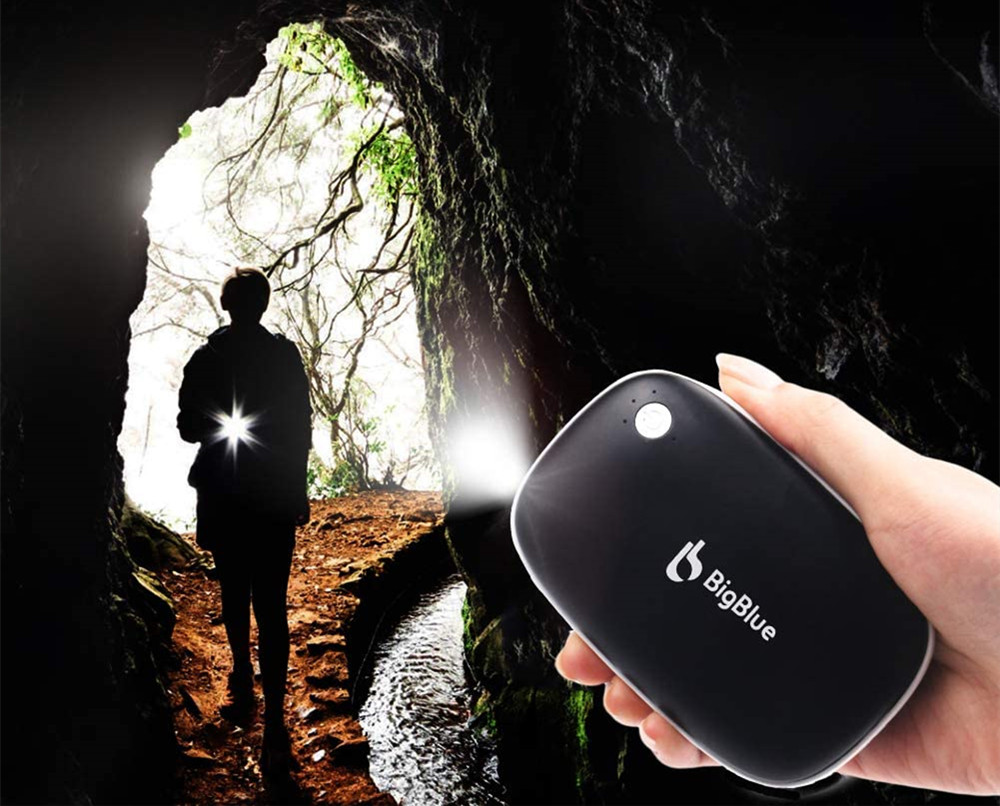 Indicator lights show the battery and heat levels. The three convenient charging ports accommodate most devices with USB, Type-C, and Android ports. It may take up to three hours to fully charge with the included charging cable.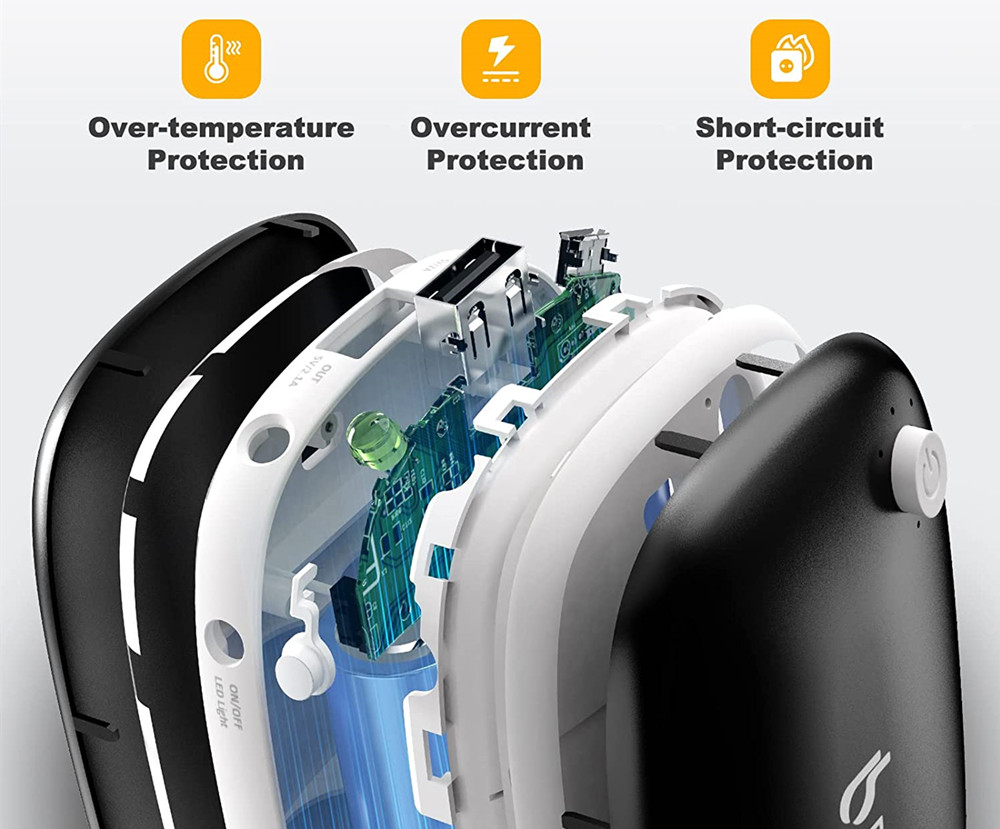 We strongly recommend this product to you, let it accompany you through the cold winter, be nice to yourself, better than everything. Now buy BigBlue 3-in-1 6000mAh Rechargeable Hand Warmer from Amazon, I have prepared a 40% off coupon for you: WINTERWARM (Only for the black version), the original price is $25.9, and the discounted price is only $15.57, which is incredible.