Still looking for the perfect festive gifts? Look here! TikTech has started their second round of Facebook Warm Winter Giveaways. In the round 1, free gifts include smart robotic cleaner, FHD portable monitor and promo coupons. 7 lucky winners are announced to win gifts and rewards. This round, TikTech will choose 2 lucky winners to get TikTech TOP seller during Christmas Deals for free.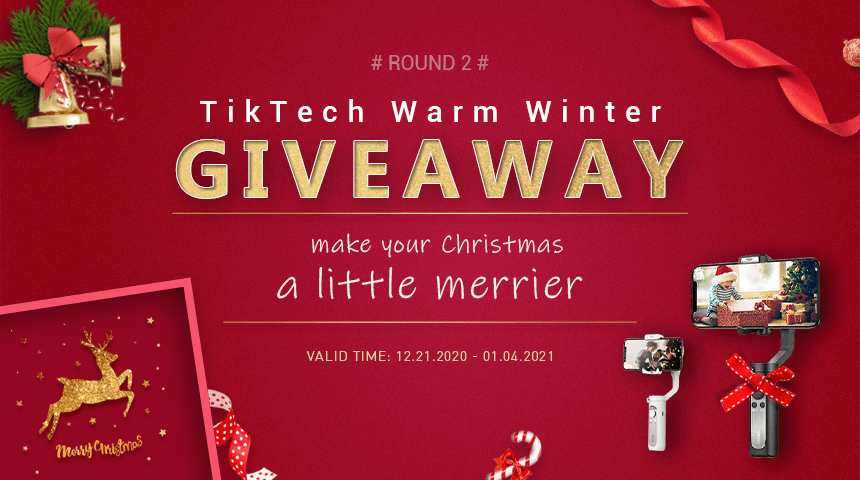 The top seller during TikTech Christmas Deals is Hohem iSteady X smartphone gimbal stabilizer.
The features and advantages of Hohem iSteady X:
The world's lightest smartphone gimbal, weigh only 0.57 lbs;
Portable and foldable design, convenient to carry anywhere;
Provides 7 one-tap templates including inception, dolly zoom, timelapse etc.;
Auto-rotate to 270°/180° & anti-shake algorithm ensures smooth footage;
Easy to use, 3 buttons for all essential functions;
Hohem App for more modes and video making function;
2000 mAh battery runs up to 8hrs;
Widely compatible for iPhones, Samsung, Huawei and most smartphones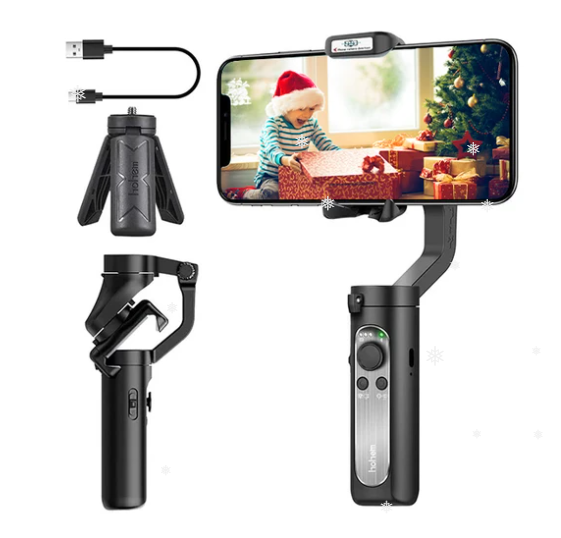 Learn more about Hohem iSteady X gimbal at TikTech.com
The quality and affordable gimbal is hot and popular in the holiday season. Meanwhile, it has been used and suggested by a lot of vloggers and well-known YouTubers. Now TikTech provides the best price in the market for the device in their year-end deal working with their brand partner Hohem. People who love photography and video shooting should not miss the warmest giveaway to try your luck. The giveaway is running in TikTech official Facebook Page.
You can also buy it at their online shop during the TikTech Christmas Deals for up-to-60% off discounts. Christmas Lucky Spin in their online store may help you to save more at checkout.
Moreover, TikTech official Twitter and Instagram are also launching Christmas Giveaways with different free tech gadget gifts, celebrating Christmas 2020 and the upgrade of their website.