Laser engraving is a common practice of using lasers to engrave anything on an object like designs, photos, any form of data, etc. This drawing tool is now an increasingly adopted tool for small businesses, product designers, makers, as well as hobbyists. A laser engraver machine consists of three main parts: a laser, a controller, and a surface. The laser is the part that leaves a mark on the surface. The controller determines the direction, intensity, speed of movement, and spread of the laser beam aimed at the surface. The laser beam is highly focused and collimated and can remove the material from the surface very effectively and precisely.
KKmoon 7000mw Desktop Laser Engraver
This KKmoon 7000mw Desktop Laser Engraver with higher precision and stability than the old version is ideal for home improvement. It supports adjustable laser power, is convenient, and is suitable for all types of flammable materials. It is not a DIY kit. After strict quality inspection, the whole machine was tested and assembled at the factory, you just need to assemble the X-axis and Y-axis together, very easy to get started.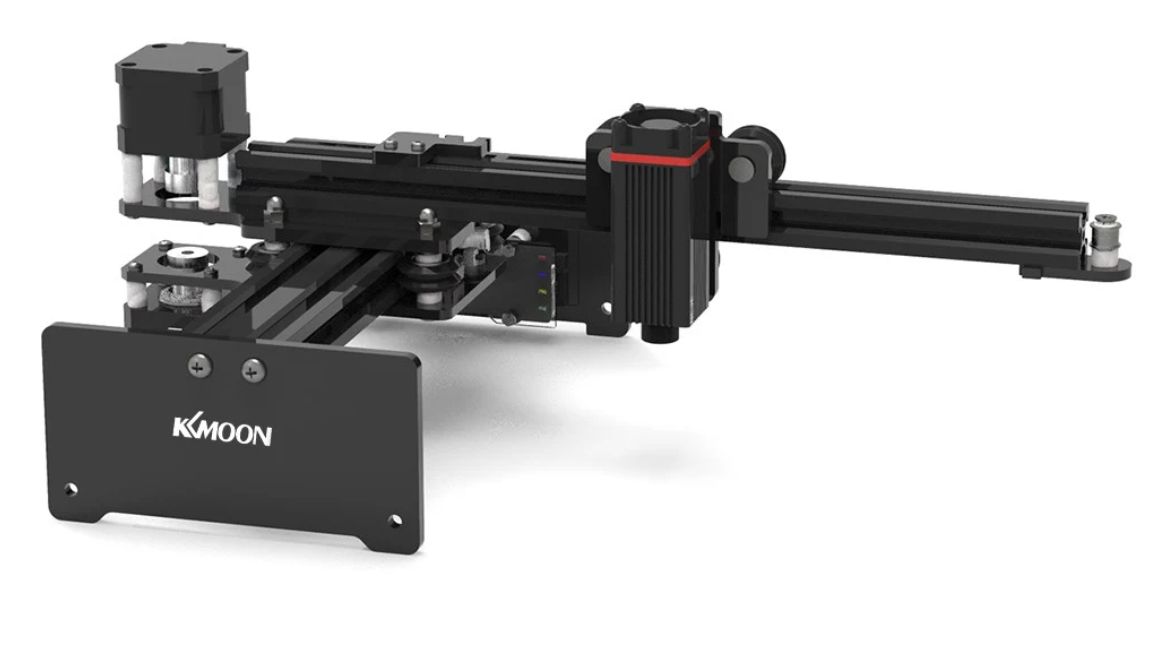 It was in-built with a gyroscope protection device. When the machine is running, the built-in gyroscope will record the working position at the beginning. If there is an accidental touch or the machine is displaced, the machine will automatically stop working to prevent accidents. Professional file processing algorithm, the software can restore your design 1:1 lossless to each pixel. A variety of image algorithms better present the image characteristics of your family or idol. The new structural design of the one-arm movement makes it lighter and more portable while ensuring stability.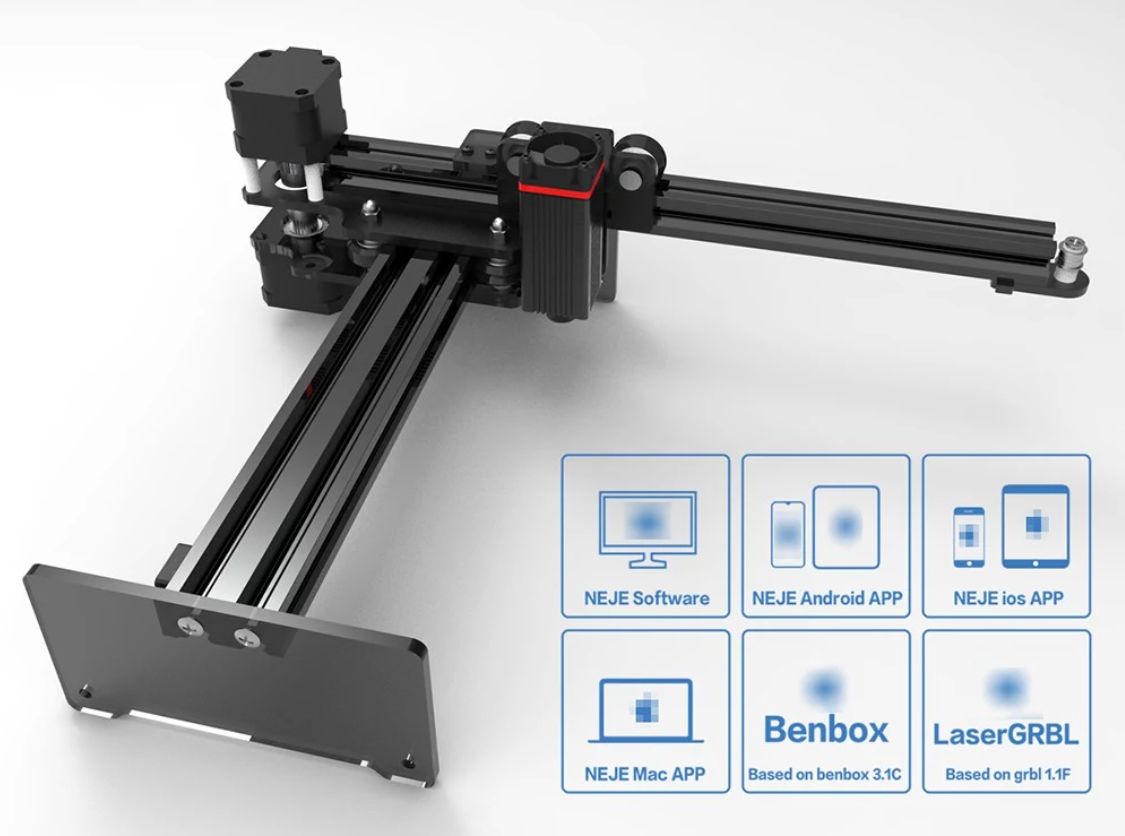 We can buy it from TOMTOP at $105.99 and Delivered from from US warehouse, Fast Free Shipping & No tax.
ATOMSTACK A5 20W Laser Engraver
If you want to start engraving by laser, the ATOMSTACK A5 set is certainly worth a recommendation. This ATOMSTACK A5 comes with an eye protection solution against the laser used here for engraving. It has a solid metal structure which makes it even more precise in the engraving process.
AtomStack A5 device can record without adjusting the focus and is compatible with many engraving software solutions such as LaserGRBL, LightBurn, and compatible with PCs running XP, Windows 7, Windows 8, or Windows 10. It is also compatible with MAC systems, and the supported engraving format is NC, BMP, JPB, PNG, and DXF.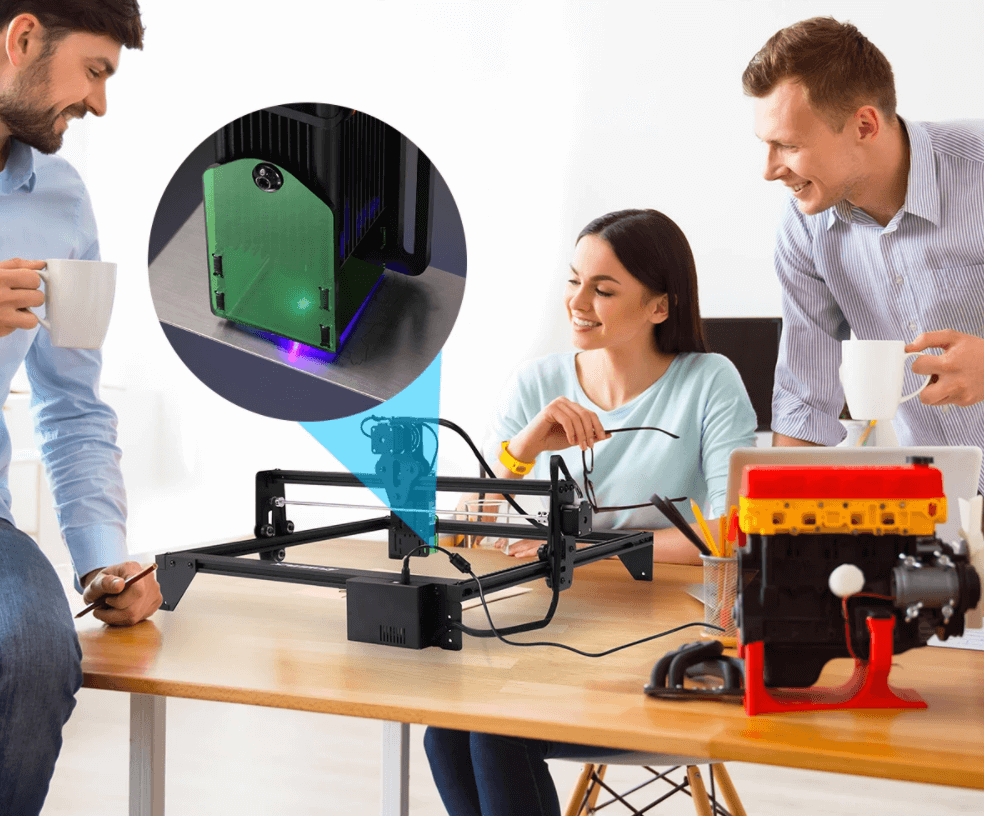 AtomStack A5 comes with a laser head with a power of 20W that allows you to engrave wood; bamboo, cardboard, plastic, leather, printed circuits, objects in aluminum oxide, lacquered metal. The printer can also use to cut heavy papers, cardboard, non-woven, light wood, acrylic, thin plastic. It is a product characterized by a large work surface (measuring 410 x 400 mm), useful for managing even the most demanding processes, and by a laser engraving precision of around 0.01 mm.
We can buy it from TOMTOP and ship it from EU Warehouse at €138.87 by using Coupon Code: TTLEA
Creality V2 3D Printer DIY Kit
Creality Ender-3 V2 is great at your Best budget 3D printer. The main selling point of Ender 3 series 3D printers is stable printing, mainly because of the use of V-belt pulleys, which ensure smooth movement, low noise, wear resistance, and longer printing life. In addition, a new XY axis Tensioner has been added to the new Ender 3 V2, which supports a faster and more convenient way to adjust the belt tension. The knob added to the extruder can be used more easily. Load and feed consumables. All these improvements make Ender 3v2 printing more stable.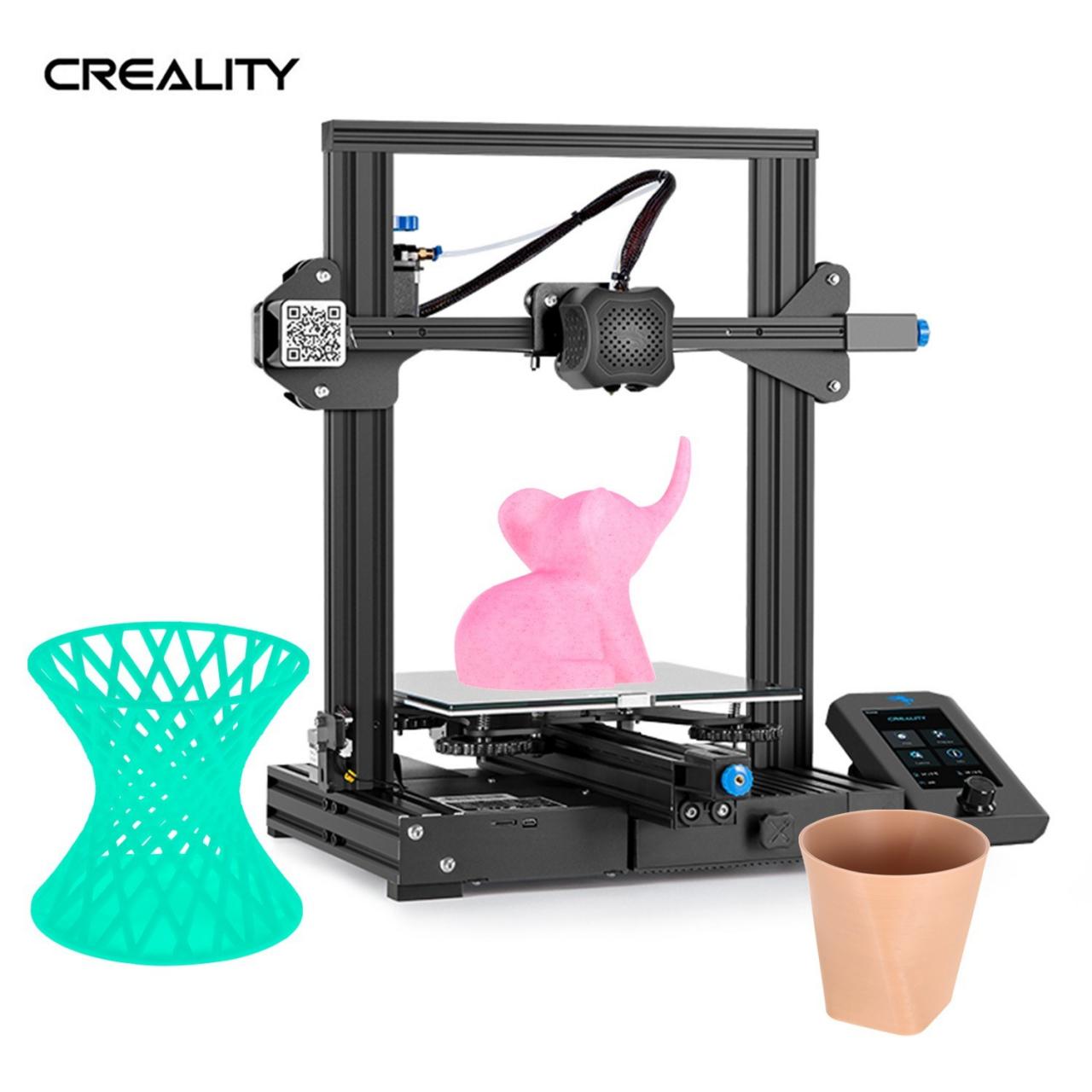 It has the same delicate appearance as the DIY 3d printer kit Ender-3. And integrated all-metal body inherited from its predecessor Ender-3, firm and stable. With Integrated structure and modular design, the power supply is concealed in the machine, it's more convenient and safer for you to operate. Equipped with the Carborundum Glass Platform as always. The platform enables the hotbed to heat up quicker and prints to adhere better without warping. So you will see the ultra smoothness even on the first layer of the model.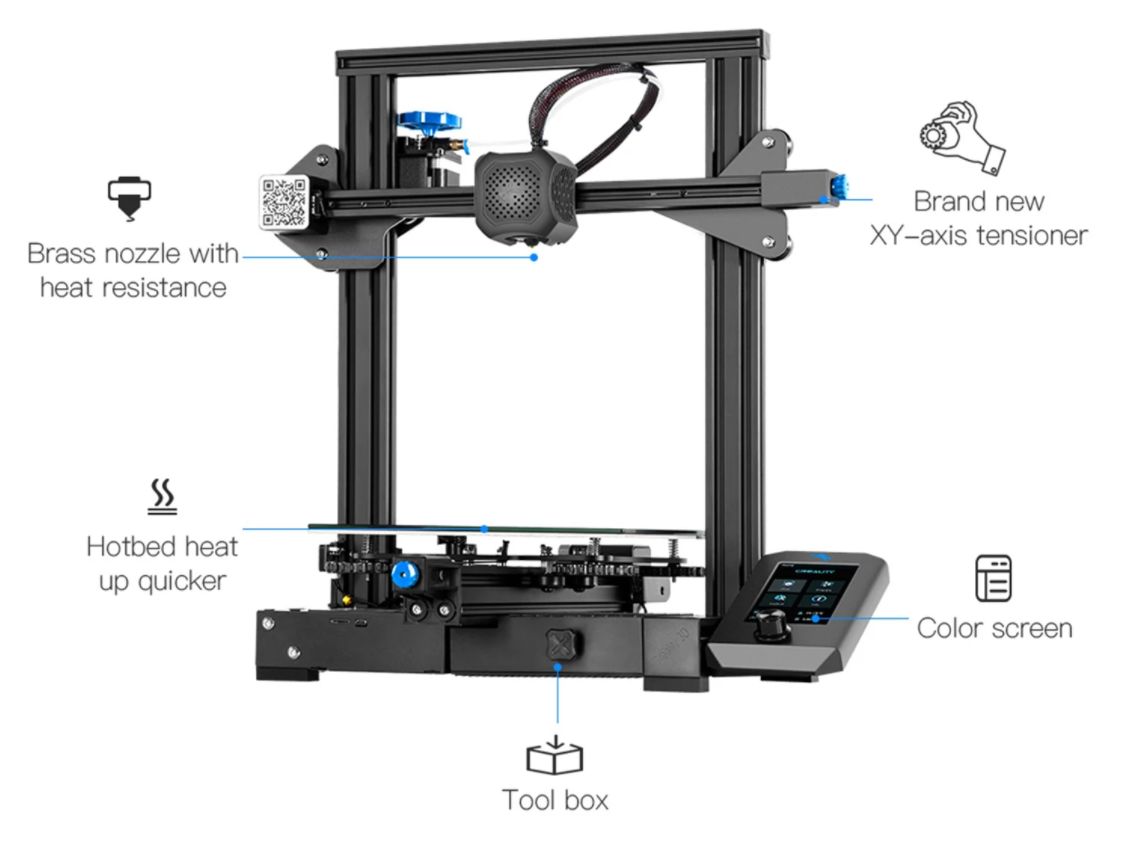 The Creality Ender-3 V2 comes with a new self-developed silent motherboard, which has stronger anti-interference, faster and more stable motion performance, silent printing, and low decibel operation. Therefore, when you print the model at night, please don't worry, it will not disturb your rest. So that not only you can have a good night, but also you can print the exquisite model. We both know when we put the filament into the extruder, it's a little difficult to feed in. So Creality adds a rotary knob on the extruder to operate conveniently. And what's more, we need to press the extrusion clamp to feed in, sometimes, the extrusion clamp is easy to be broken, so the rotary knob is a very friendly design.
We can buy it from TOMTOP at $204 by Coupon Code: CREV2 (US only) and ship United States Warehouse and EU Warehouse at €163.37 by using Coupon Code: TPCROS (EUR only)