The Liva ECS Z3E Plus is a compact MiniPC with a width of 12.8 cm, a depth of 11.7 cm and a thickness of 5.29 cm. This compact size not only allows it to offer processors with 35 watts of TDP but also two separate storage elements.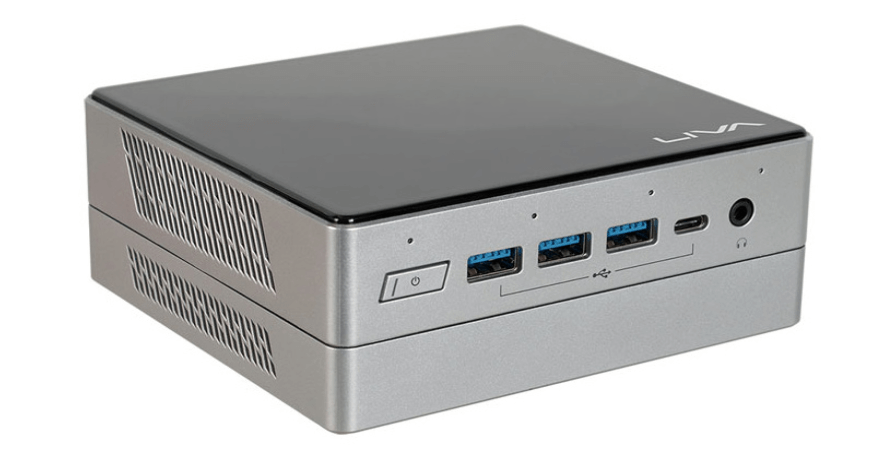 On board these new Liva Z3E Plus ECSs will be four Intel chips, the top of the range in Core i7-10710U and then Core i7-10510U, i5-10210U and i3-10110U. Storage will be able to reach 32GB of DDR4 2666 MHz thanks to two dual-channel SoDIMM memory slots. The storage will allow different combinations since the device will be able to accommodate a SSD M.2 2280 in SATA 3.0 or NVMe but also a 2.5″ SATA 3.0 storage. The brand announces an Intel Optane compatibility, linked to the Comet Lake-U processor, which will allow to add a cache memory to the system. I suppose however that this option will condemn the M.2 slot which will allow to optimize the throughput of a large mechanical hard disk with an Optane cache for example. An independent M.2 port will host a 2230 card in Wifi6 and Bluetooth 5.0.
The rest of the machine is interesting with a lot of very positive points such as the presence of a very advanced connectivity. Two Gigabit Ethernet ports are present to begin with to address two separate networks. There are also no less than four USB 3.1 Gen1 ports distributed in three USB Type-A ports and one USB Type-C. Two video outputs are visible, one in HDMI 2.0 and a second in MiniDisplay Port.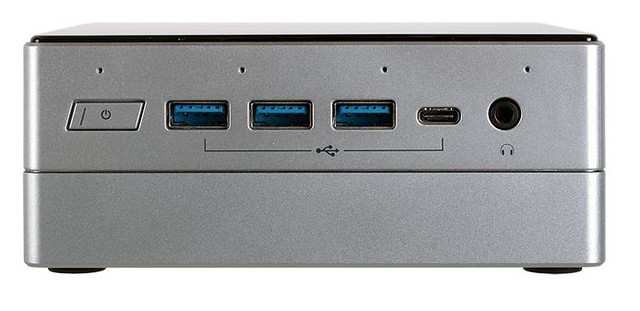 There is also a 3.5 mm audio jack port combining headphones and microphone. As well as no less than four microphones are also scattered around the chassis to control a possible personal assistant.
But one of the most interesting point of this device is the possibility to get a second HDMI port not as video output but as optional video input. The SSD 2280 port can indeed accommodate a video capture card which will make it possible to record contents coming from an HDMI source. The possibility of ultra-fast NVMe storage will be lost in the process, but for certain uses, it can be an excellent solution to couple this video input with a SATA 3.0 2.5″.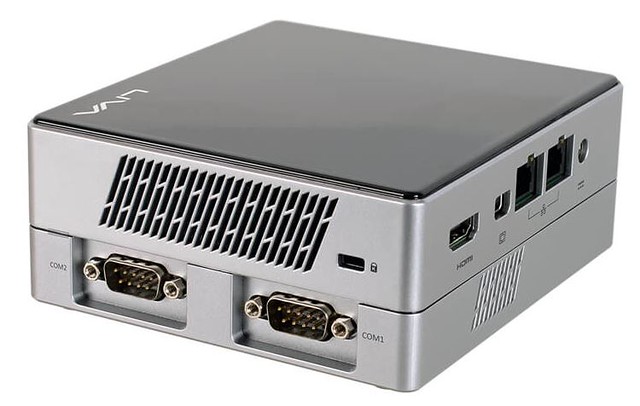 I suppose that the separation of the machine visible on the chassis with a high and a low part allows to vary the connection configurations on the same machine. Here we don't see this second HDMI port but two serial ports. They are used to create another version of the device whose destination is rather professional.
The ECS Liva Z3E Plus is a rather interesting machine which shows a rather large adaptation of the brand to play on different boards. Depending on the chosen equipment, the machine can indeed correspond as much to individual needs as to industrial demands. The machine, probably distributed live as in OEM, could become a classic PC, a machine driving a robot or even be positioned in a video chain with an acquisition card.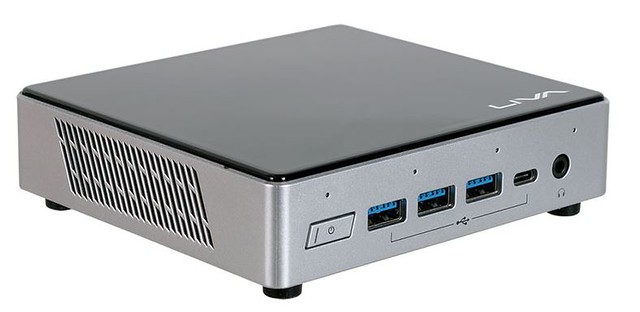 The market is not easy for the manufacturers, proposing a common base and options to adapt the machine according to the different markets allows to reduce the costs and thus the selling price of the object.
EliteGroup will moreover propose the Liva Z3 Plus version without its lower floor for a more classic use of MiniPC but also without the 2.5″ slot.