Get ready to celebrate Father's Day in style with the exciting and extended Father's Day Sale from Longer3D.com. From June 5th to June 18th, Longer is offering a fantastic promotional activity that brings you incredible deals on a wide range of laser engravers. Whether your dad is a tech enthusiast, a DIY hobbyist, or an aspiring artist, this Longer Father's Day sale is the perfect opportunity to surprise him with a gift that unleashes his creativity. Don't miss out on this limited-time offer to find the perfect Father's Day present and make this special day even more memorable for your dad.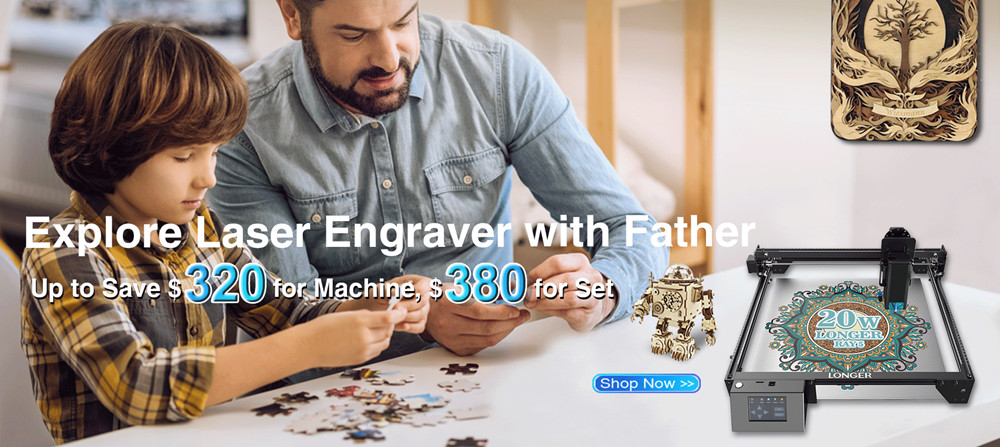 (Promo price: $399.99, New users subscribe can get $20 discount, and buy it at $379.99)
LONGER RAY5 10W is a quite powerful model, that can really put some work in. For starters the 10W laser module with 50mm longest focal with dual beam technology can cut stuff like 20mm solid wood or 30mm acrylic. And with 0.06*0.06mm ultra-fine compression spot your engraving will be more precice than ever with less burn marks. New ESP32 chipset and anti-shake engraving tech are another great perks to have too. And with large 400 x 400 mm engraving area you can unleash your creativity fully.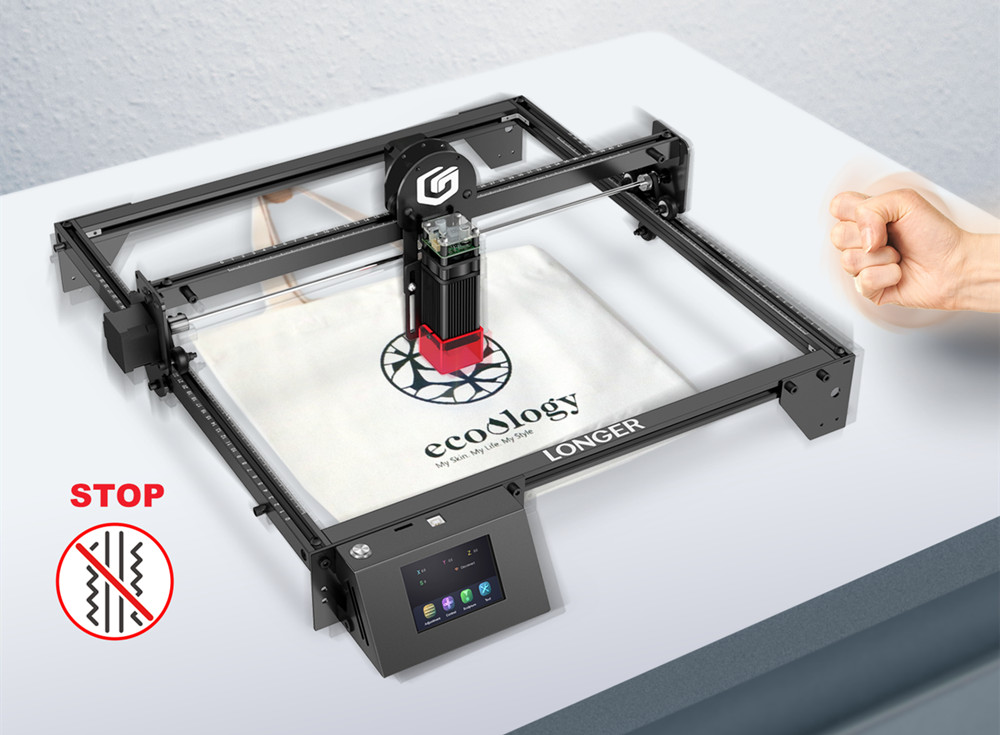 The machine is also super safe with numerous security guarantees. Like the flame detector & buzzer alarm, fireproof acrylic cover, tile shift protection and motionless protection. LONGER RAY5 10W is also a first laser engraver with built-in touchscreen and the 3.5″ display will come handy for offline operations. But it's also compatible with all the mature software carving platforms like LaserGRBL or Lightburn too.
(Promo price: $679.99, New users subscribe can get $20 discount, and buy it at $659.99)
The Longer RAY5 20W is a laser engraver and cutter that has a 20W optical output laser module, which largely enhances its cutting capacity. It can cut 0.59″/15mm pine wood and 0.31″/8mm acrylic in one pass, 25mm wood and 35mm acrylic in multiple passes, and cut 0.002″/0.05mm stainless steel. The laser spot is as tiny as 0.08*0.1mm², which allows for engraving thinner lines, clearer texture, and more delicate and beautiful artworks.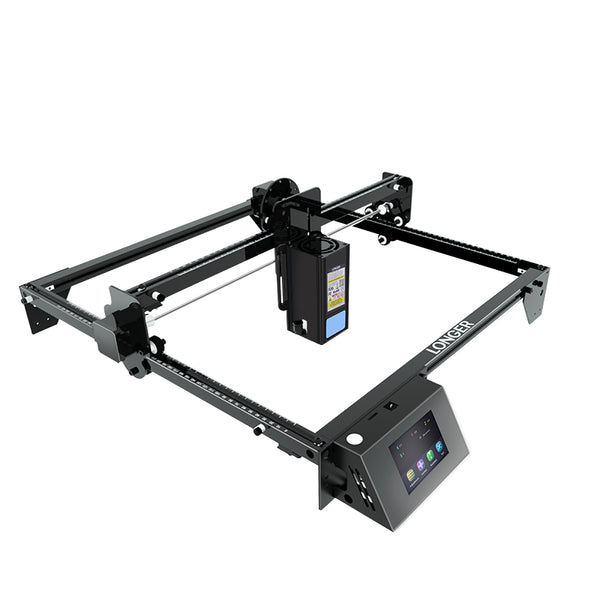 The laser module is equipped with a replaceable protective lens and dust-proof hood, which effectively prevents smoke from polluting the laser lens and greatly improves the working hours of the laser module. Data can be transferred via different methods of Wi-Fi, USB cable, APP, and TF cards, which supports offline operations.
The Ray5 20W is built with an ESP32 chipset, which is running at 240MHz, making it faster and more powerful than comparably equipped machines with 8-bit chipset. In addition, the Ray5 20W can work parallelly with control of only one terminal, and you can set a number of units engraving and cut together, which provides superb reliability-7*24H.