The LONGER LK5 PRO is a 3D printer that any user can have at home. This is a model with a compact size, easy to use and that we can buy now at the best price temporarily. Since we can find this printer with a price of only $299.99, a good discount from its original price.
Thus, any user who was wishing to have a 3D printer at home will be able to do so with this promotion. A promotion available until March 14.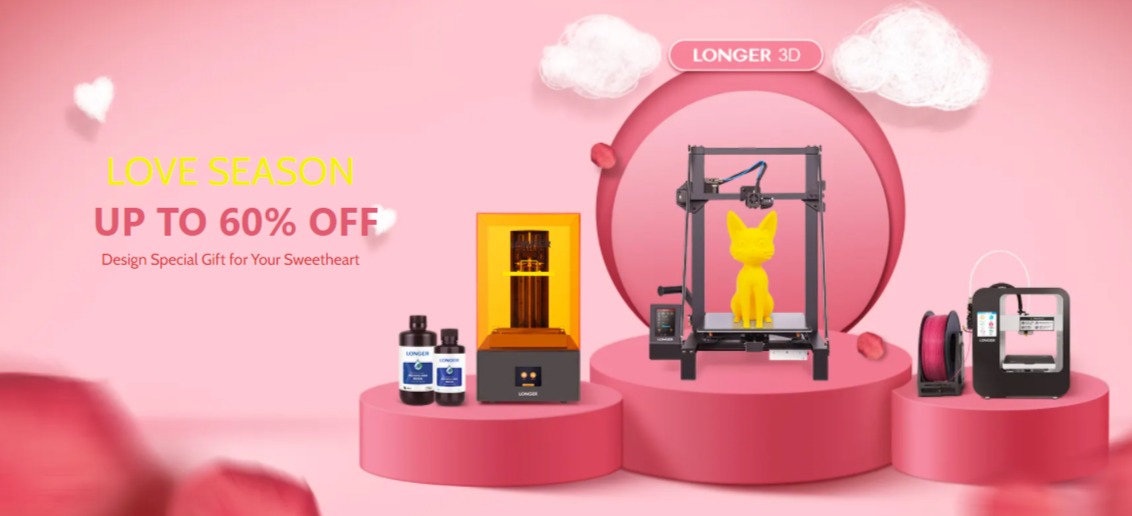 The LONGER LK5 PRO is a very complete 3D printer in terms of features. One of the great advantages of it is that we do not have to mount hardly anything, as it comes assembled and configured in 90%. So we will be able to use it immediately once we have purchased and received it, something that makes it especially convenient for users. In addition, it is a model that is less noisy thanks to its new engine and has an open source software, so it allows more customization options and is safer for users.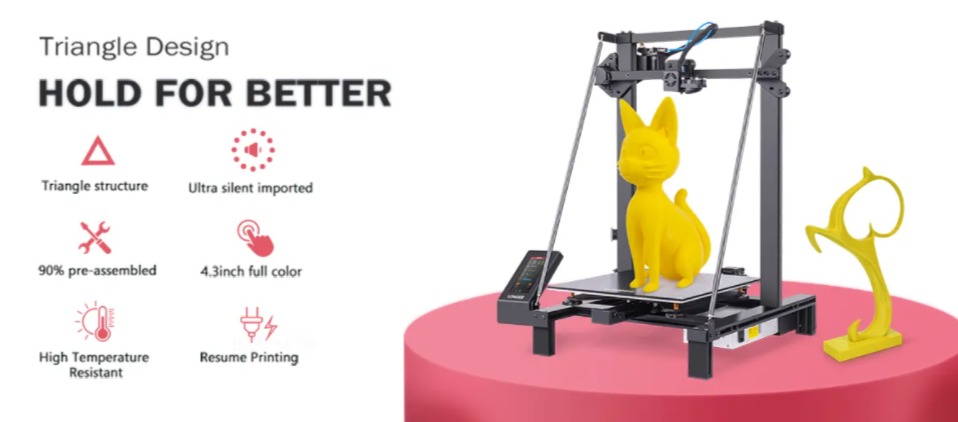 The printer comes with an integrated 4.3-inch display. On this screen we are going to be able to always have a preview of what we are going to print, for example. In addition, the user interface is very simple to use, so you will be able to carry out this printing process in a really simple way at all times. In the following video you can actually see how easy it is to set up and start using this brand printer.
Main Features:
90% Pre-assembled with Stable Triangular Structure
Quiet Printing and Open source
4.3inch Full Color Touch Screen
Upgraded Glass Bed Equipped
High-temperature Resistant Teflon Tube
The Longer LK5 Pro 3D printer is currently on sale for $299.99, which is a great price for a 3D printer of this quality! It ships from a German warehouse, so it's fast and there's no extra cost (no extra customs or VAT to pay on this price).
Note that other models are also on special offer from the same manufacturer, including resin 3D printers, such as the Longer Orange 10, 30, or 4K. You can find all the offers here.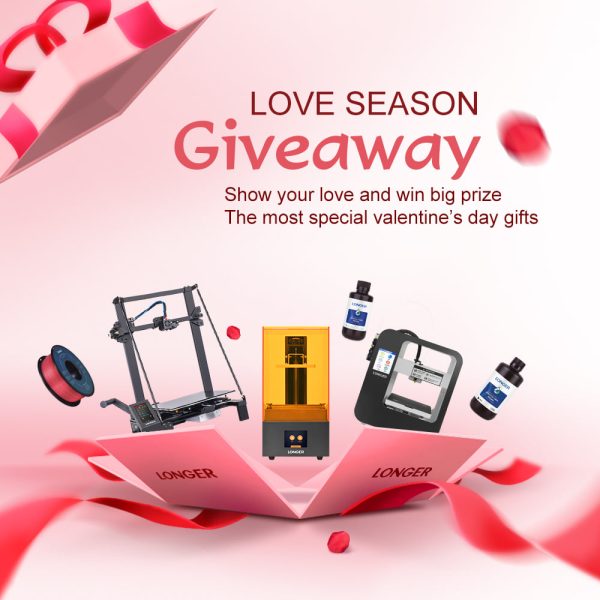 There is also a contest going on right now on Facebook, where you can win a free printer! To participate, all you have to do is follow the Longer manufacturer's page, post a photo of a 3D object you've made, and invite your friends! The winner will get an LK5 Pro printer, the second one a "Basic" 3D printer, the third one consumables to print in 3D.
🥇First prize*1: LK5 pro
🥈Second prize*2: Basic 3D printer
🥉Third prize*3: 3D printer Consumables
Participate prize: Site-wide coupon of $8*10(at least)