In the time of spring, Geeetech offers all with a big discount on featured 3D printer, Thunder fast speed Pinter. From Feb.21st to Feb.28th(GMT+8), go to Geeetech official store get Thunder high speed 3D printer with price of $449, which can save $250.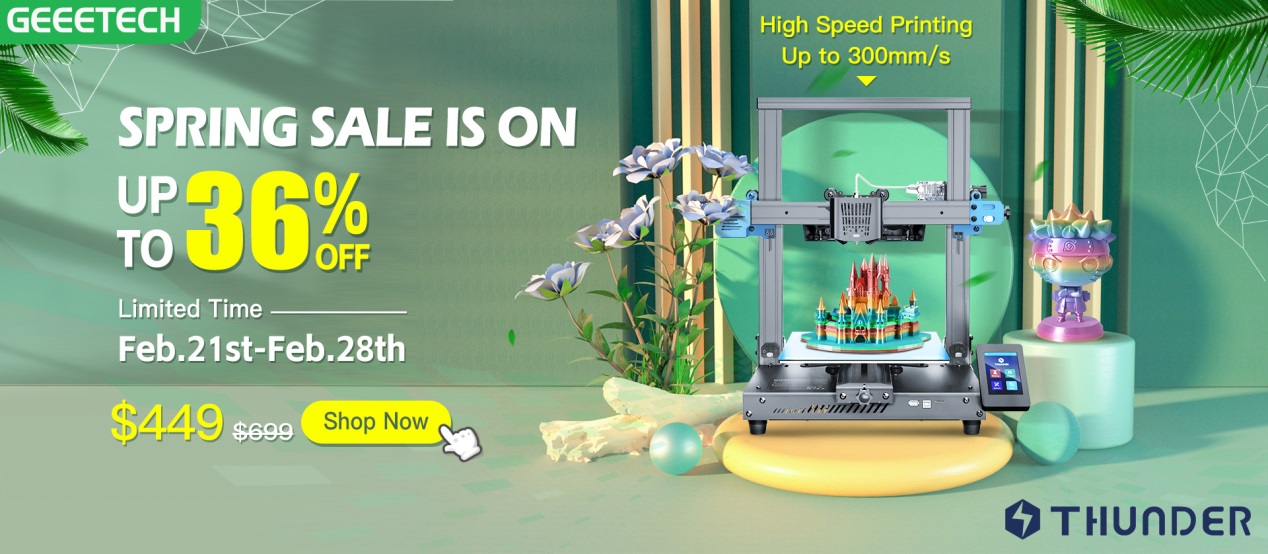 Officially said Thunder can reach 300mm/s in printing with acceleration of 5000mm/s² for X-axis and 4000mm/s² for Y-axis. To realize fast speed, it's equipped with 5 cooling fans—Two high volume heat dissipation fans on the hot end, two large auxiliary parting cooling fan and one model cooling fan.
Geeetech adopted dual drive gear extruder, high power heating module and large volume nozzle for extrusion, and 5 cooling fans for hotend and model cooling. From the melting of filament to extrusion and cooling, THUNDER gains further better performance than traditional FDM 3D printers.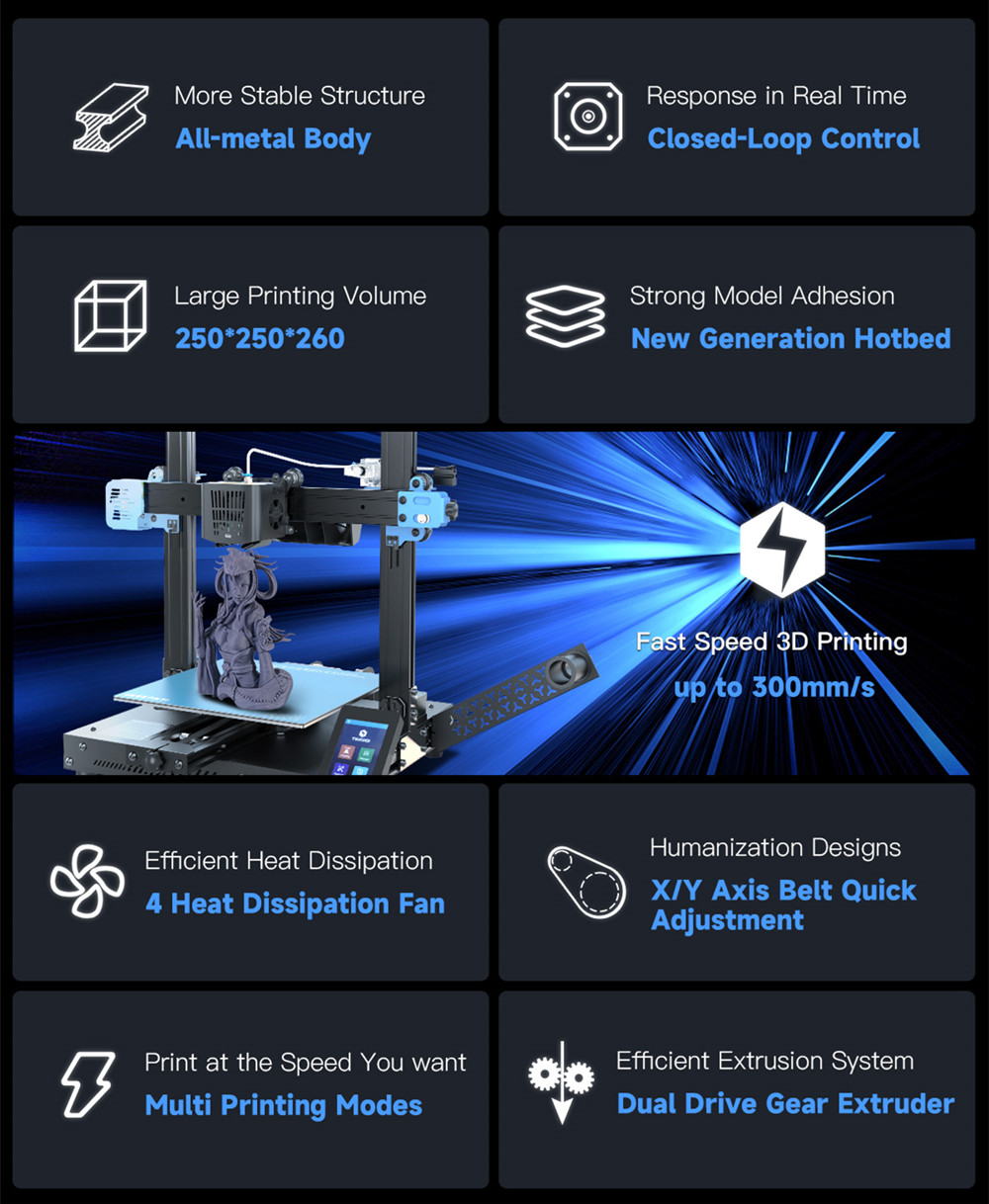 Specification
Forming technology: FDM
Power input: AC 115/230,50/60Hz
Print thickness: 0.1~0.2mm
Power output: DC24V/14.6A,350W
Supporting filament: 1.75mmPL A/ABS/PLA Wood-polymer/PVA/ HIPS/PETG,ETC
Print size: 250*250*260mm
Printing method: TF card/USB cable
Printing speed:≤300mm/s
Print precision: +0.1mm
Nozzle diameter: 0.4mm
Slicing software: EasyPrint,Repetier- Host,Cura
Number of nozzles: 1
Maximum temperature of hot bed : 110'C
Supported file formats: .Gcode
Operating ambient temperature : 10~40°C
Maximum nozzle temperature : 250°C
Printer size: 472(L)*488(W)*525(H)mm
Package size: 553(L)*544(W)*330(H)mm
Net weight:. 10.7kg
Package weight. 13.4kg
Other Featured 3D Printers:
ABL Auto-leveling Mizar S 3D Printer
Dual Print Head Mizar M 3D Printer
Alkaid 2K LCD Resin 3D Printer
Silent Drivers Mizar Pro 3D Printer
DIY Assembly Mizar 3D Printer
About Geeetech
Geeetech, known as Shenzhen Getech Technology Co.,Ltd, is a high technology company mainly known for 3D printier R&D and manufacturing, providing affordable, high quality FDM and resin printers and filament to word's 3D printing enthusiasts. Since established at 2013, Geeetech has currently designed 16 different models of 3D printer and manufactured billions of filament.