Today, a large-scale global internet merchant GeekBuying campaign launches. The occasion is the 7th anniversary of the online store supplying products of different categories, incl. consumer electronics, to buyers around the world. Within the GeekBuying 7th Anniversary Sale campaign, the store offers discount coupons, engaging in attractive "flash" deals, social campaign sharing gifts, and a host of other tempting offers.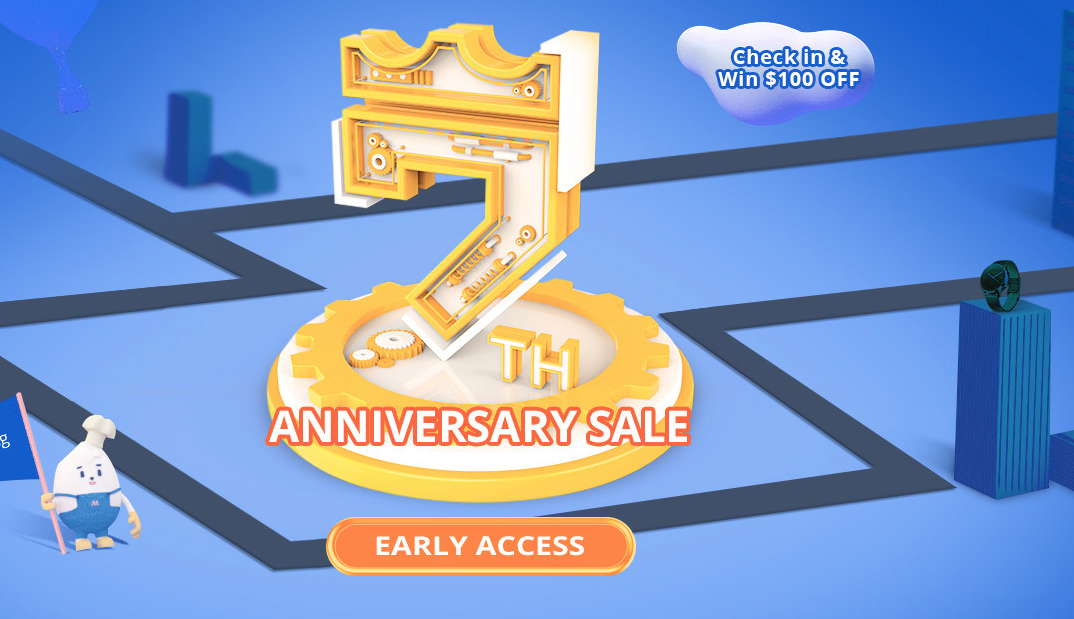 For example, anyone can win a coupon for a discount of up to $100 – Check In To Win A $100 Coupon, if you register and enter the site of the trader in the period from 11 to June 17 – with each entry registered users gain new concessions in the form of coupons , which can be redeemed from June 18th to June 20th and can be redeemed until June 22nd. Newly registered users receive a $10 discount coupon immediately.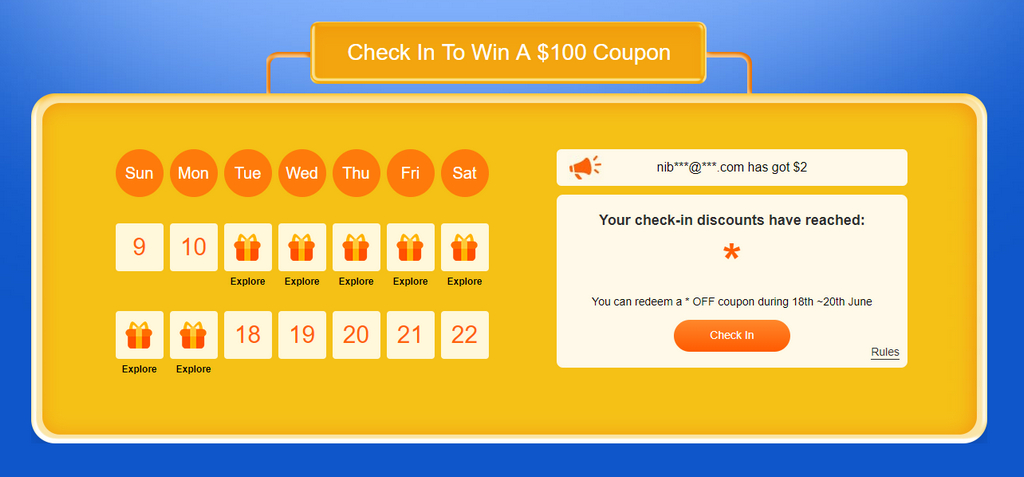 The Flash Deals section has published bids for a wide range of products – smartphones, tablets, smart bracelets, headphones and other accessories. For example, here you can buy a paint pen for a price of only $0.99.
Another activity that attracts attention is the opportunity to receive a gift – Post & Win. Just share #Geekbuying7th in Instagram and you will have the chance to be among the five lucky ones that the online store will be giving.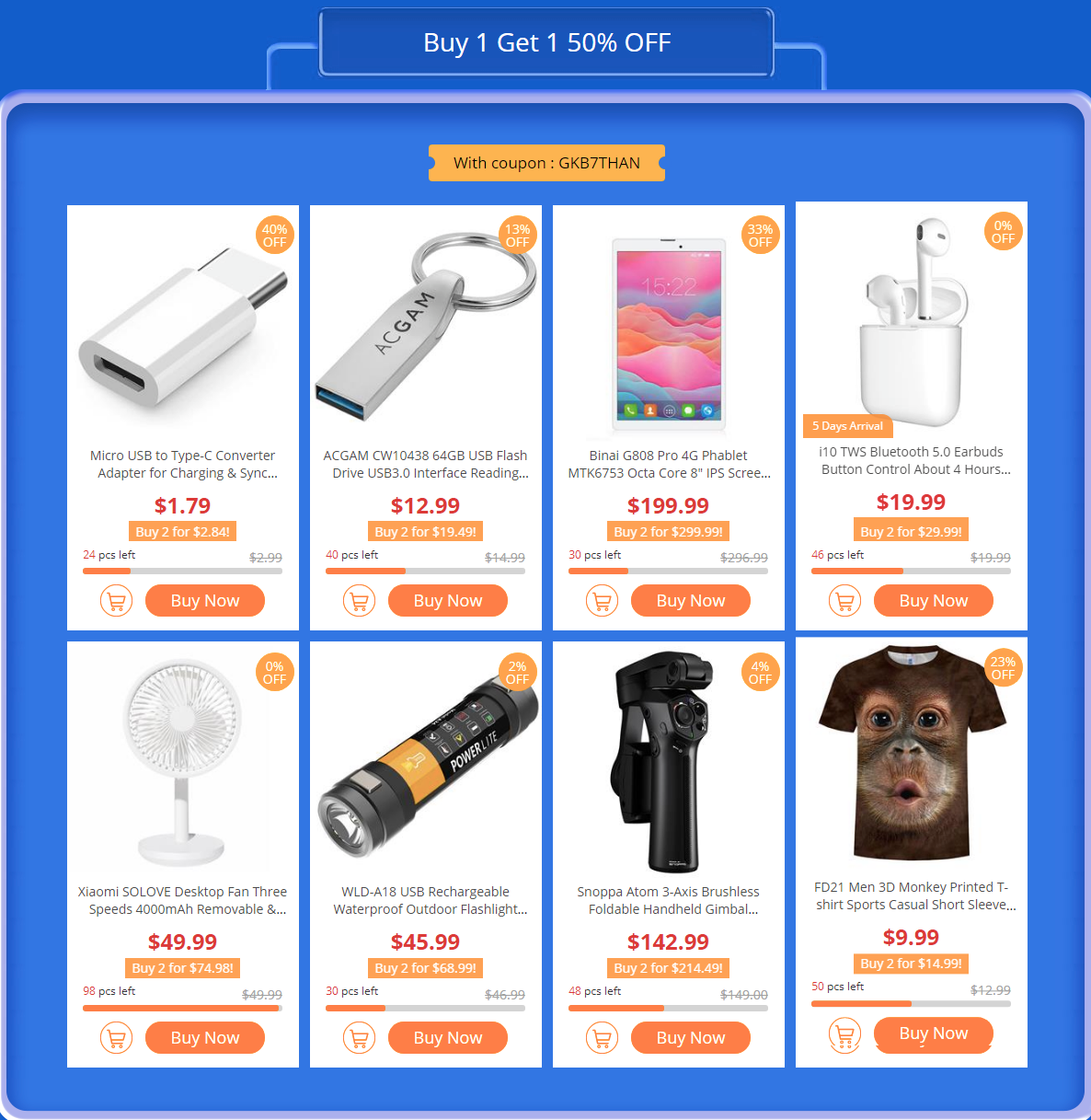 On the GeekBuying 7th Anniversary Sale campaign page you will see many more tempting offers. One of these is the purchase of a second product with a 50% discount – Buy 1 Get 1 50% OFF . These can be devices like tablet, wireless headset, gambale, USB flash drive, and more.
The Hot Pics section includes some of the most desirable products with serious discounts – here you will find, for example, the Xiaomi Mi 9 SE smartphone at $329.99 or Huawei Honor 8X for $239.99.
Selected products are available in the Top Brands section – a special focus is placed on brands such as Kugoo, Tronsmart, Netac and Beelink.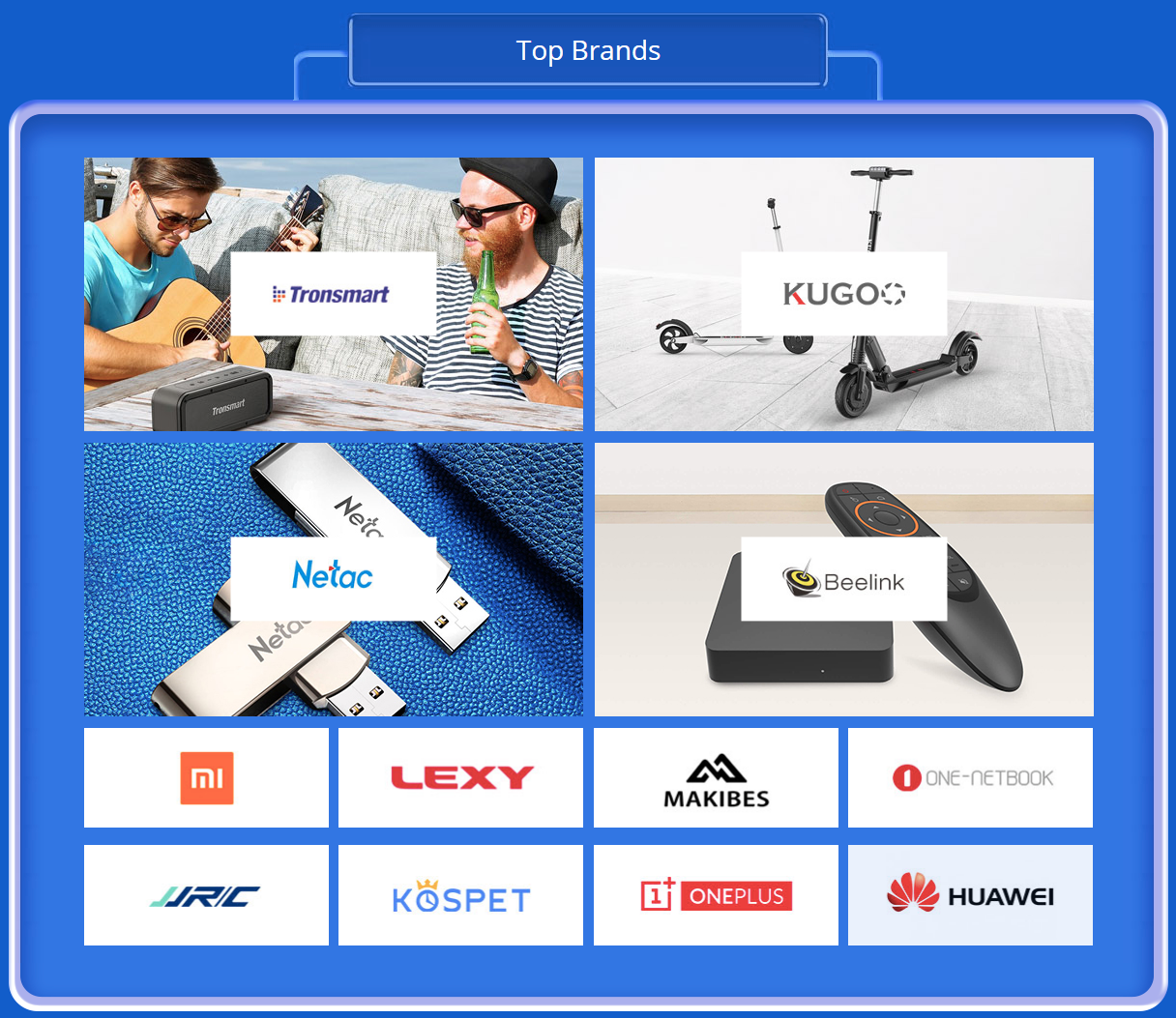 The campaign also includes suggestions that reflect trend in Trending Now . Devices like drones, portable electronics, smartphones, scooters, cordless handsets, and discounts reach 60%.
GeekBuying 7th Anniversary Sale will continue until the end of June. The campaign is divided into three periods, with today's up-to-date activities being the 7th anniversary of the online store.
And some special coupons and deals for you:
Tronsmart Element T6 Plus – $69.99 after coupon: T6PLUS
New Professional Car Paint Repair Pen – $0.99!!! [Day1 flash deal–June 11th]
Xiaomi Mi 9 – $418.99!!! [Day1 flash deal–June 11th]
Xiaomi Mi 9 SE – $309.99 !!!