I've always had a fascination with flashlights. Since LEDs came along and have kept getting brighter and brighter they've caught my interest that much more. The Wuben C3 is a compact, lightweight everyday carry style flashlight, made from aluminum alloy coated in black, and powered by an internally rechargeable 18650 battery.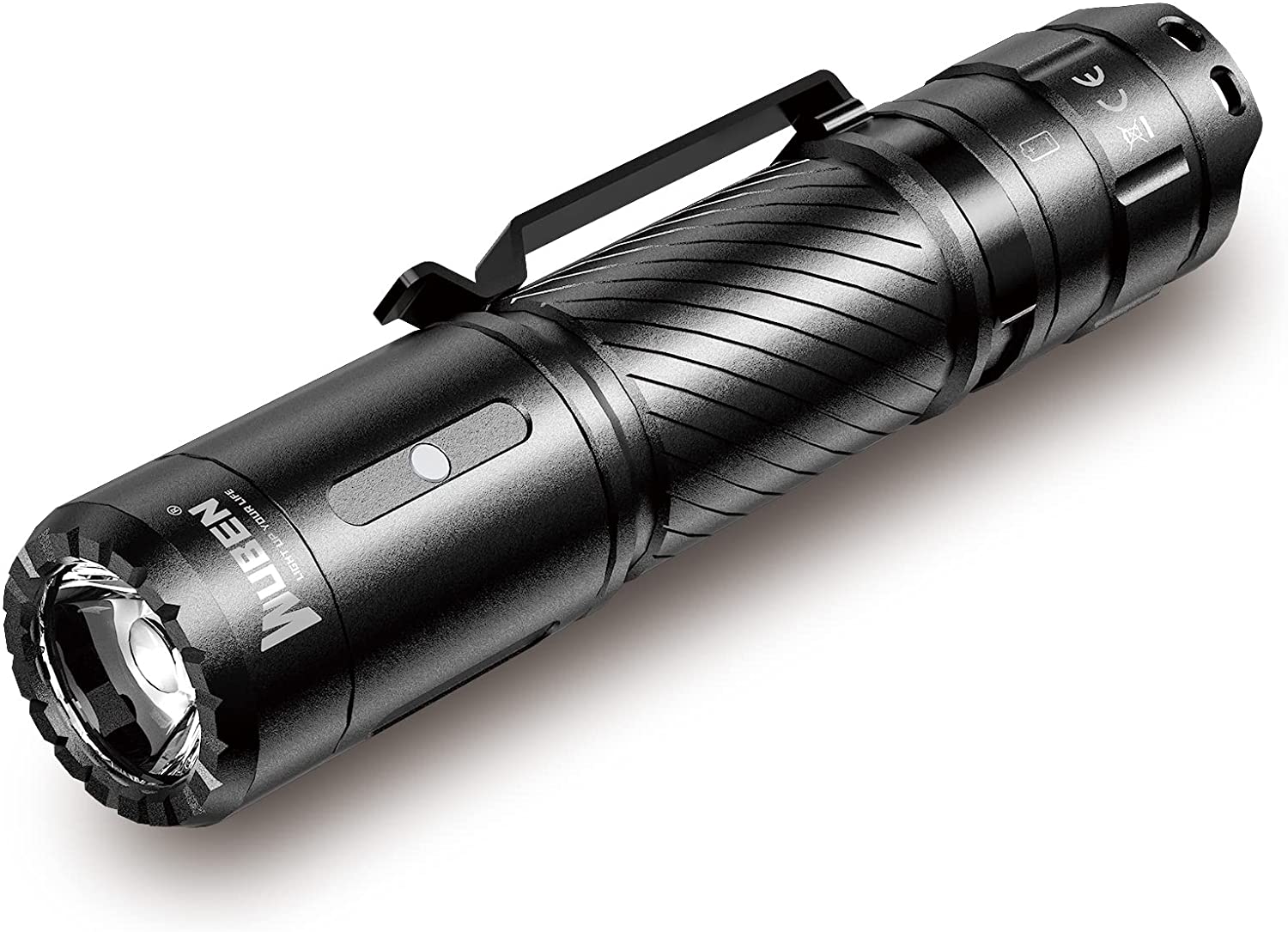 Coming in at just under 5 inches long and an inch in diameter, the C3 is a compact flashlight that is easy to have on hand whenever you need it. With the integrated clip, it can be kept on a belt or it could be carried in a pocket or purse without adding much weight.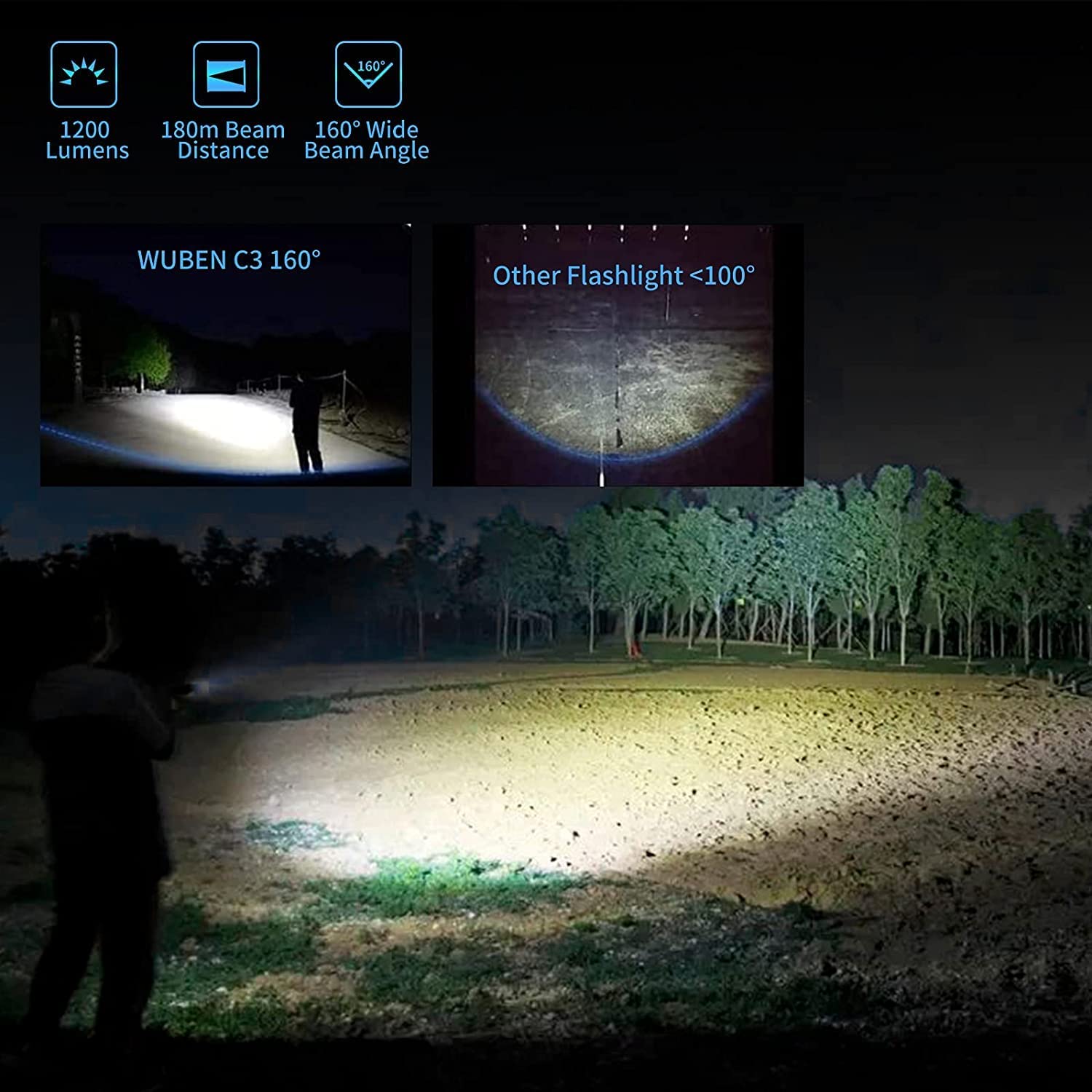 The light has a single OSRAM LED engine which features five different brightness levels: High – 1,200 lumens for 1 minute and 500 lumens for up to 2.5 hours; Medium at 400 lumens; Low at 80 lumens; and a 5 lumen Eco mode which can last up to 143 hours for reading or safety light while camping. There is also a 1,200 lumen strobe mode and a 200 lumen SOS mode.

All of these modes are selected by the single tail cap switch. After turning the light on, "soft" pressing the switch (not clicking it in all the way) changes between the four main brightness levels. Double-tapping the switch turns on the strobe and triple-pressing it turns on SOS mode. The light has a memory mode to remember the last brightness setting when you turn it on each time.

The included 18650 battery can be recharged inside the flashlight with the integrated USB-C connector. The USB-A to USB-C charging cable allows you to charge it from any standard USB power source; there is no power brick in the package but you can use one from your cell phone or another similar charging brick. The battery includes reverse polarity protection circuitry but it can also be powered by a standard 18650 battery without the protection circuit as well as a pair of non-rechargeable CR123A batteries.

Overall, the Wuben C3 is a decent flashlight most at-home on a nightstand, in a junk drawer, or maybe as a backup in an emergency kit or bug out bag. It certainly can handle plenty of environmental hazards, and it has a good, sturdy construction that will absorb its fair share of abuse. That said, the C3 is no tactical light, and it probably is not the best choice for an everyday carry flashlight.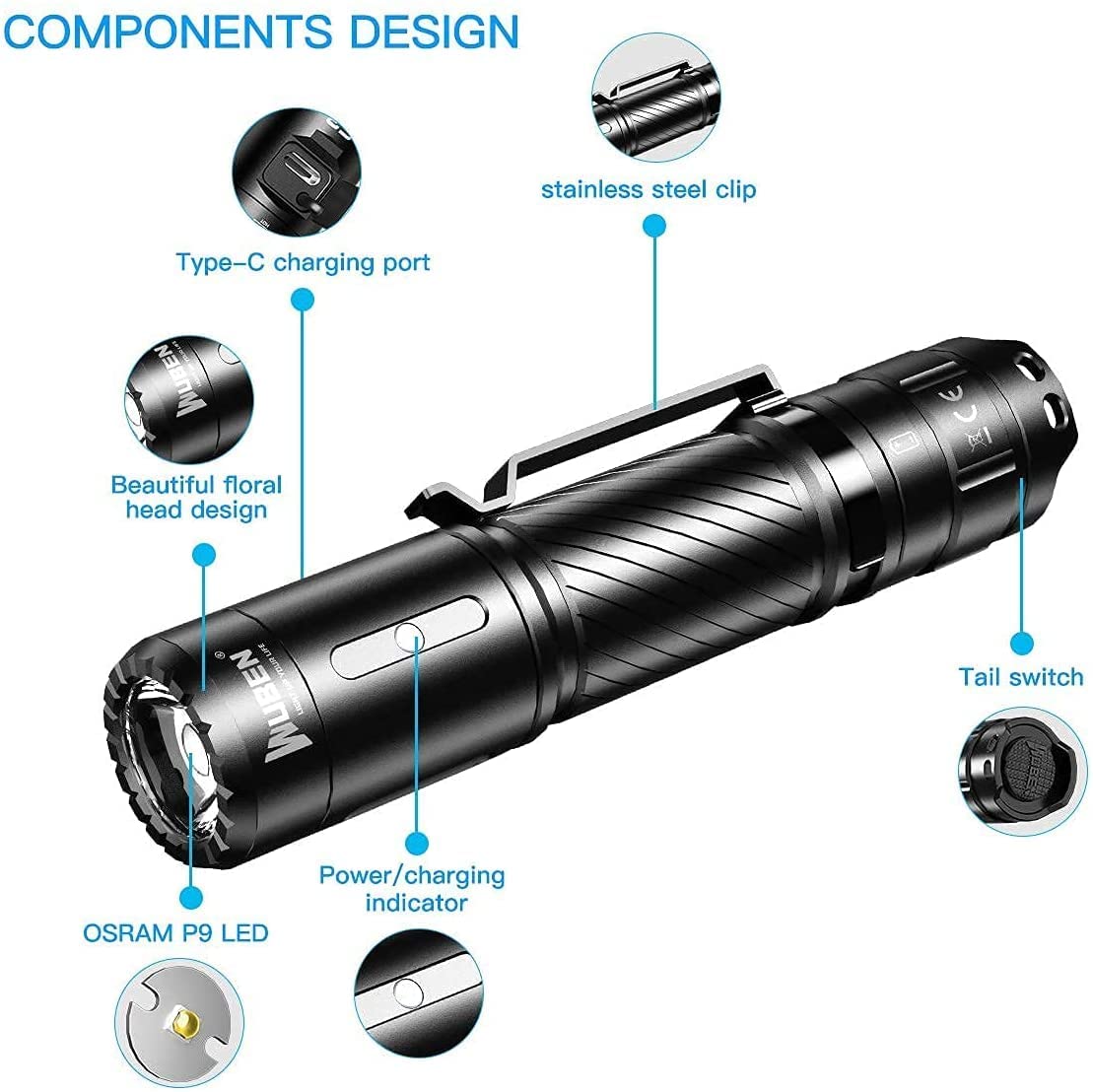 Hekka online store is offering the Wuben C3 Rechargeable 1,200-lumen LED Flashlight for $14.13 with free shipping. Simply use the code Hekka0706 at checkout to save 50%. That's right, it normally goes for $27.99 and today's deal marks a new low that we've tracked.