QIDI TECH introduced this year its new generation of high-speed 3D printers, and today we want to tell you the highlights about the QIDI X-Max3 and X-Plus3, which are two very interesting proposals in terms of price and features.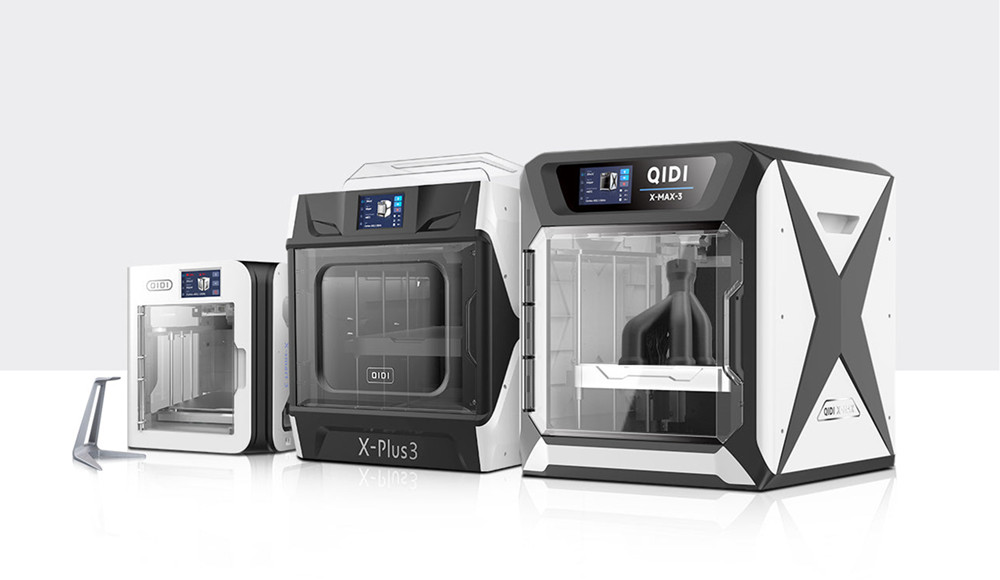 The QIDI X-Max 3 is presented as one of the printers with the largest printing space on the market, within the high speed range. It manages to print in a volume of 325x325x315mm under a speed of 600mm/s.
As we say, this printer is industrial grade, which means it has maximum precision and build quality. It has 8×8 automatic leveling, an active carbon air filter fan, and accuracy that is 20% better than the previous generation.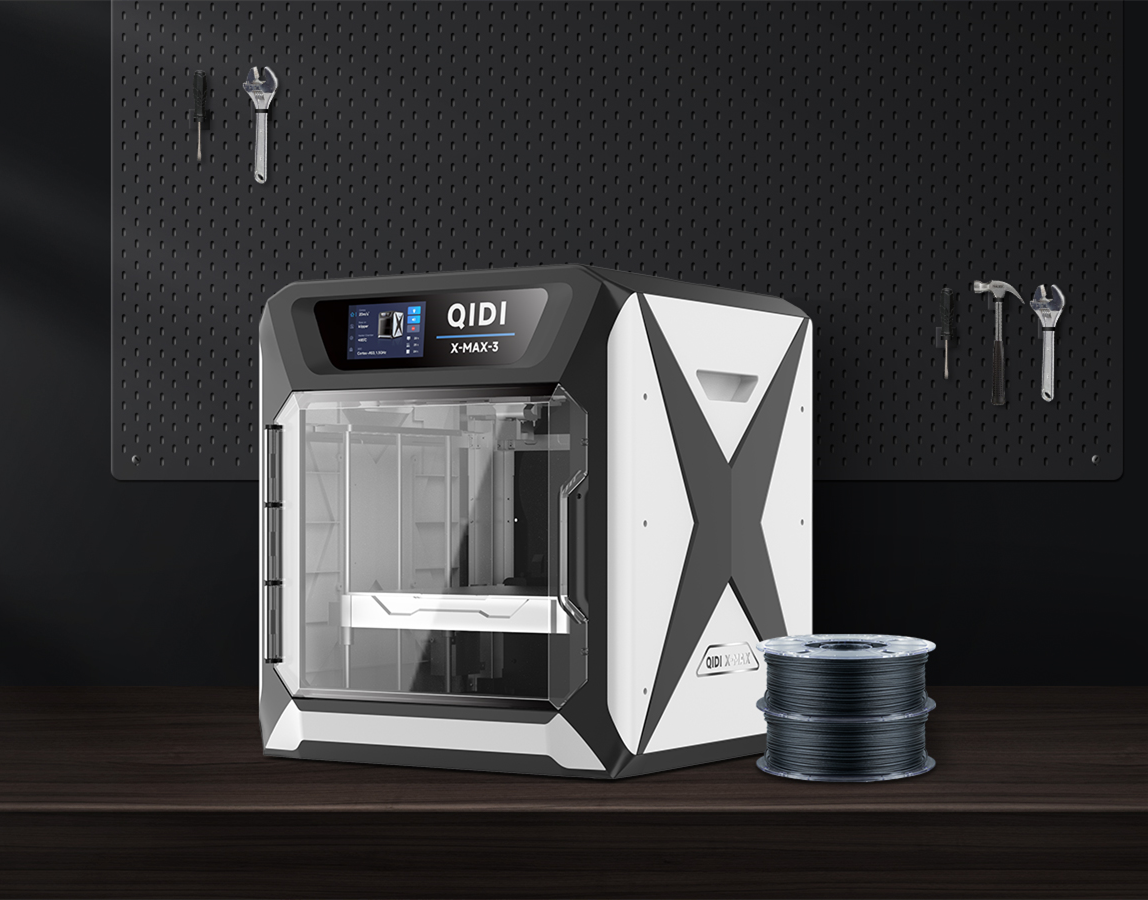 Speed is achieved through open source KLIPPER firmware, with Cortex A53 processor, 1GB of DDR3 memory and 8GB of storage, and a new ultra-stable, reinforced metal frame. High speed is synonymous with efficiency, productivity and durability.
Well, the price of this high-end 3D printer is very tight, with $999 in the official QIDI store. It is currently with a $400 discount, the original price of $1399.
X-Plus 3, is the third generation of the X-Plus series and has many technological upgrades. The QIDI Tech X-Plus 3 is a 3D printer that is designed for professional use. It has a large build volume of 280 x 280 x 270 mm and can print with a variety of materials, including ABS, PLA, TPU, and PETG. The printer features a dual extruder system, which allows for multi-color and multi-material printing.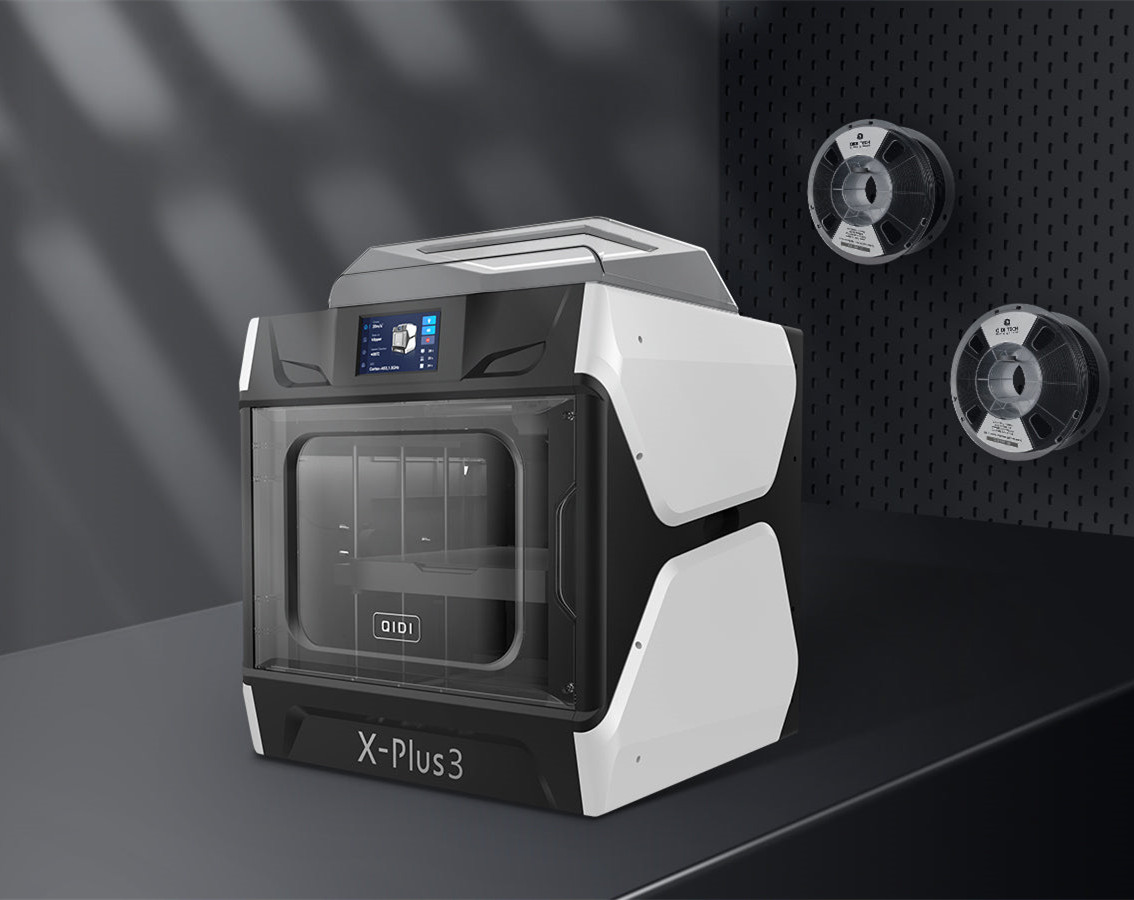 It also has a heated build plate, which helps to prevent warping and improve adhesion. The QIDI Tech X-Plus 3 has a user-friendly interface and can be controlled via a touch screen or through a computer using the included software. The printer is compatible with both Windows and Mac operating systems. It is a reliable and high-quality 3D printer that is suitable for a range of professional applications.
In terms of configuration, the QIDI Tech X-Plus 3 upgrades its KLIPPER with the RK3328 64-bit processor, making this machine run at a speed of 600mm/s. The X-Plus 3 has a CoreXY structure and uses the TMC2209 silent drive, so even when the machine is running at high speed, the noise is highly suppressed and the user is not disturbed.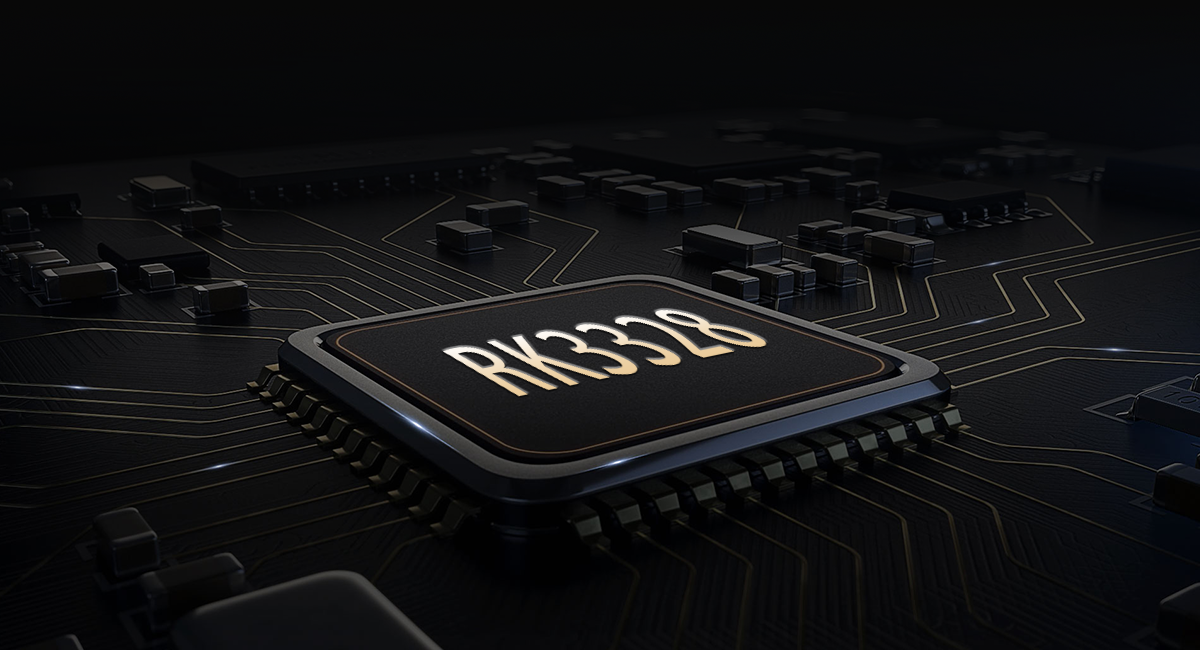 In the 3D printing industry, the printing speed of 600mm/s can be said to be ultra-fast, which is 4 times that of ordinary brands. With the support of the two black technologies of 20000mm/s² Acceleration and 35mm³/s Extruder Flow, it only takes 14-16mins to print Benchy quickly with Plus 3.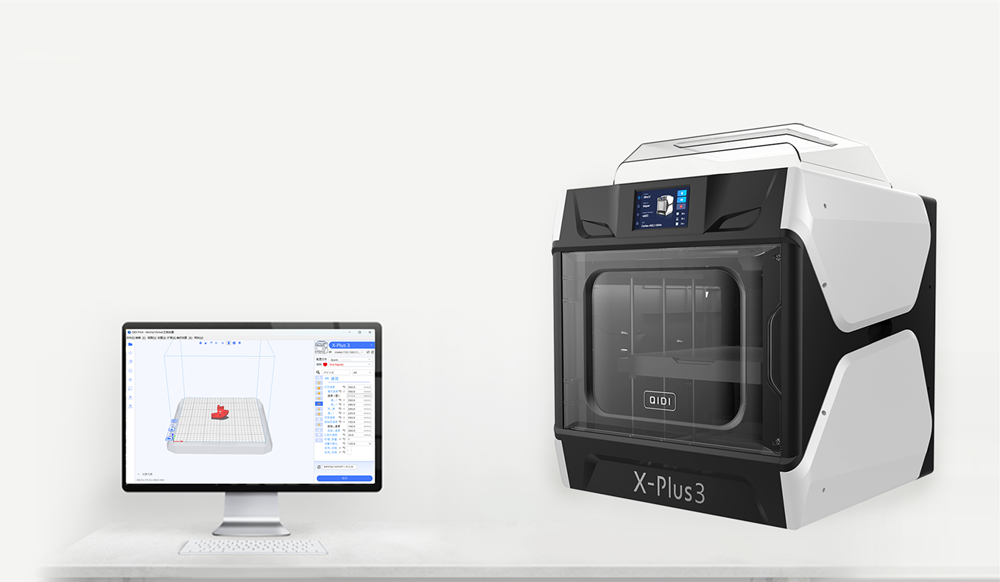 In fact, users are very concerned about the experience of using the machine. The workmanship and frame material of QIDI Tech X-Plus 3 has been greatly improved this time. For example, it uses a double-sided flexible magnetic high-frequency printing plate, which has excellent adhesion. It also features a high-definition capacitive display and a new, simple and generous Ul interface to give you a unique touch experience.
If you like it, then now is the best time to buy it, you can get it for only $699, $400 discount is still quite attractive, because its original price is up to $1099.