Power stations have become so popular in the last few years, not only because of the increasingly common blackouts but also because people want to stay connected while on the move. Are you a camping enthusiast who loves to explore the great outdoors, but can't stand the thought of being without power?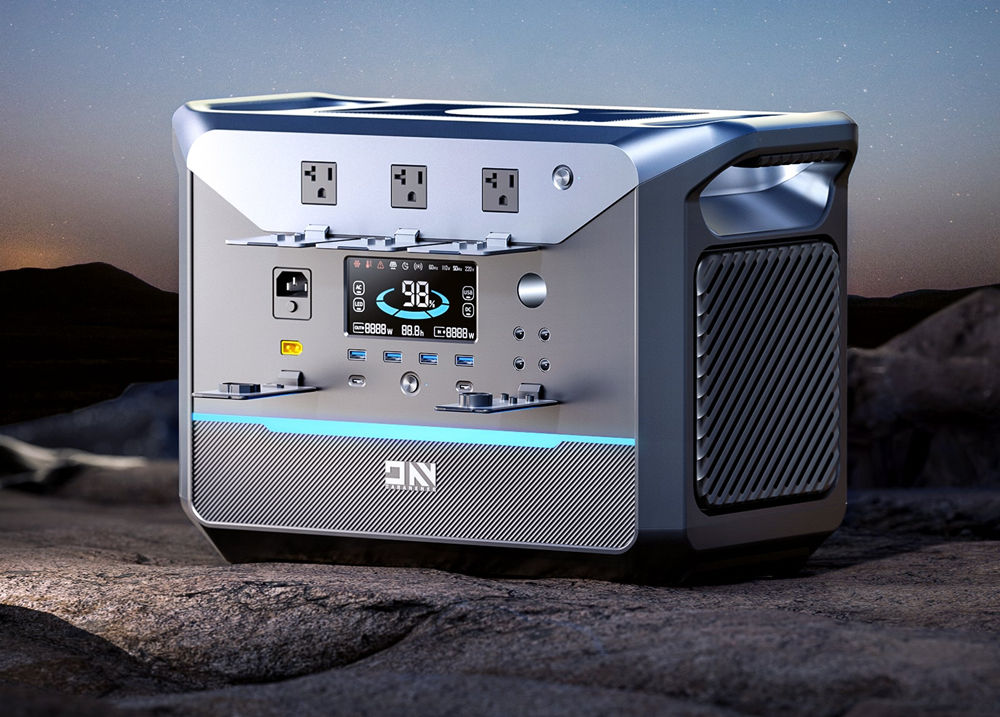 If so, this DaranEner NEO2000 Portable Power Station is for you. Its portability makes it ideal for camping trips and working outdoors; simply pack it up and take it with you wherever your journey takes you.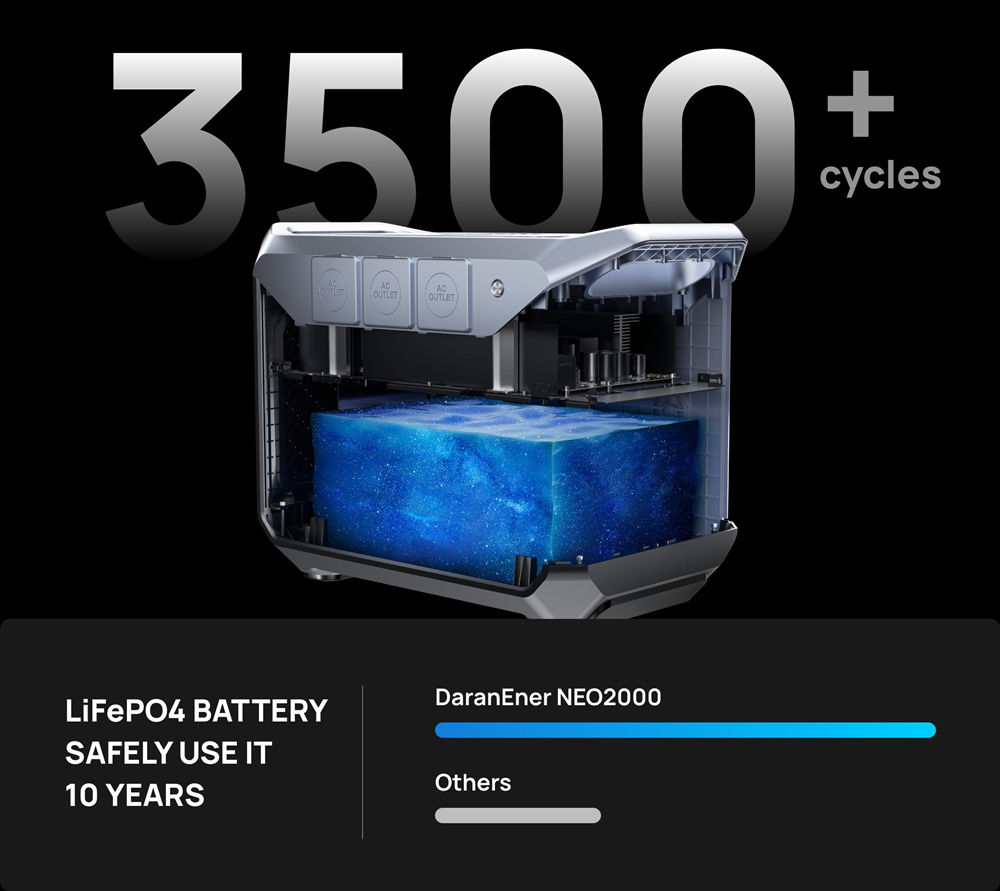 The DaranEner NEO2000 is a portable power station that can be used for a variety of purposes, such as power outages, natural disasters, camping, and car use. It has a 2000W output and a 2073.6Wh capacity, making it capable of keeping your devices running anytime, anywhere.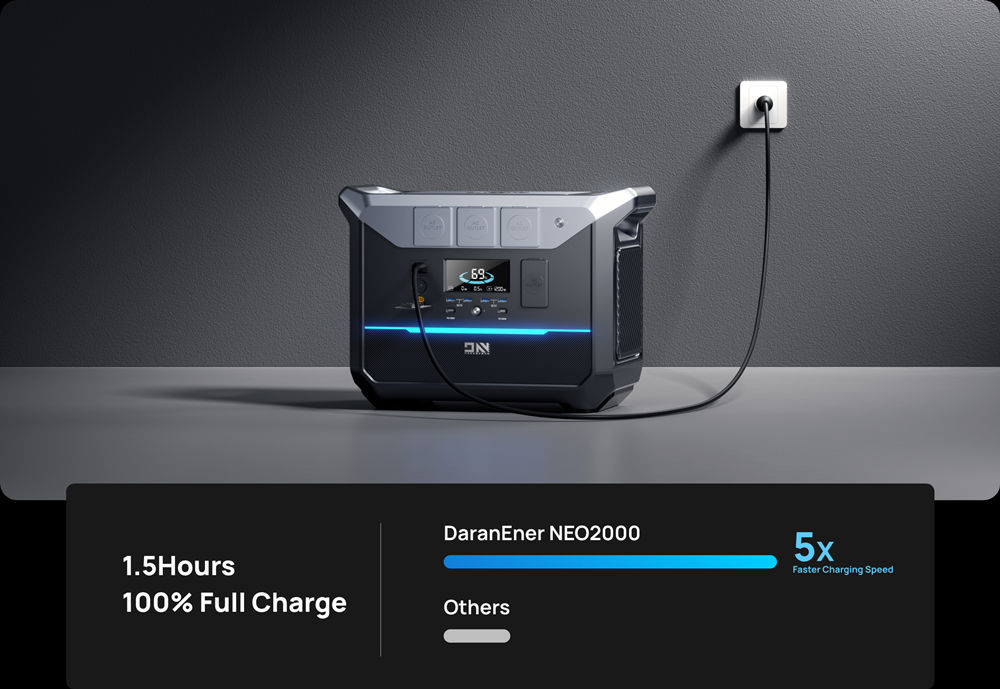 It is a durable camping generator built with a sturdy unibody design. It provides a wide range of power options, including AC outlets, USB-A (QC3.0), USB-C (PD/QC3.0), a cigarette lighter port, a DC5521 port, and a 15W wireless charger. This versatile generator allows you to power multiple devices simultaneously, such as TVs, laptops, and dryers, making it perfect for outdoor activities or emergencies.
Made with ABS+PC material and fireproof rated V0, it features an attractive color combination of Dark Black and Metal Grey. With compact dimensions of 40.5 x 33.9 x 26.0cm (15.94 x 13.34 x 10.23in) and weighing 25.6 KG (56.4LB), the DaranEner NEO2000 provides a portable and powerful solution to meet all your power needs.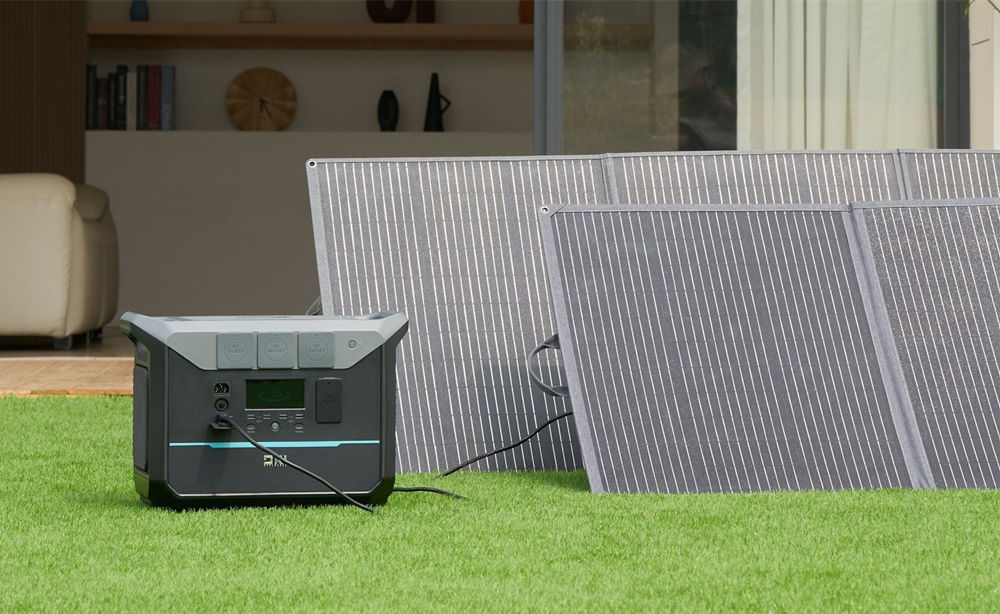 The NEO2000 features fast charging capabilities, with a full charge from a power outlet taking just 1.4 hours. It also supports off-grid charging through solar, handling up to 600W out in the field. The NEO2000 has a rugged unibody design, premium LiFePO4 batteries, and patented BMS technology, making it built to last and protect your devices from voltage, current, and temperature surges. It has 14 output ports, making it versatile and user-friendly.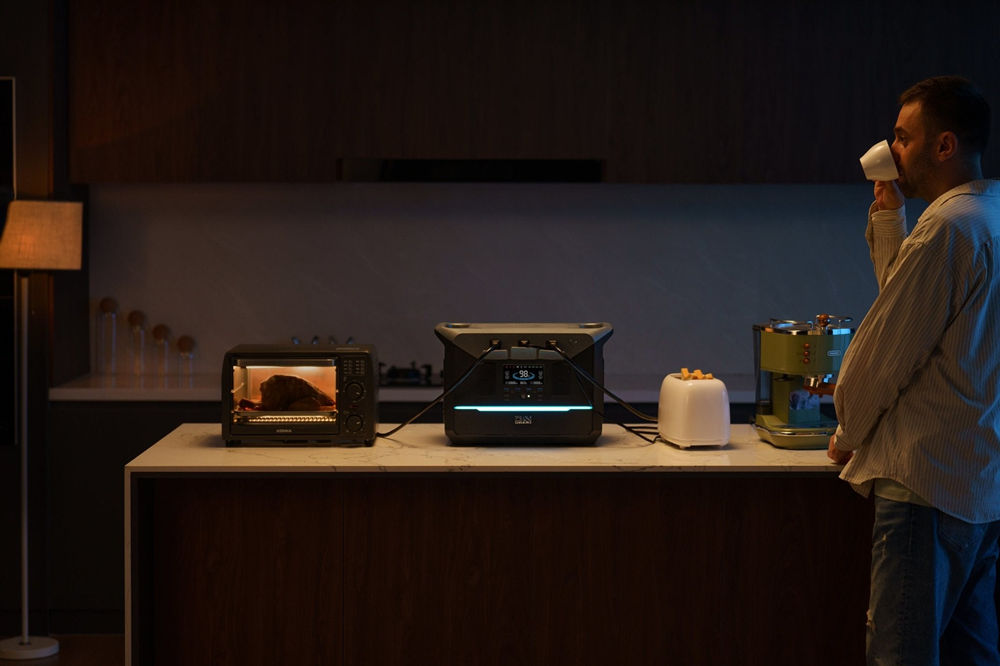 In conclusion, the DaranEner NEO2000 Portable Power Station is a reliable and convenient solution for powering devices on the go. With its impressive capacity and multiple output options, it offers versatility and efficiency. Available for purchase at €884.99 from Tomtop, just use Coupon: TTNEO, inclusive of VAT, this power station ensures a hassle-free buying experience. Additionally, free shipping from their EU Warehouse adds to the convenience. Don't miss out on the opportunity to acquire a high-quality portable power station that can meet your power needs wherever you are.