After hitting over 2400% goal at Kickstarter crowdfunding platform, iFoo, a newly minted brand with ferocious momentum, put H2 and H2 Pro version on Amazon for selling. Get the code of 15PRYSVK on Amazon.com, then get 15% off discount of H2 to cut from $199.99 to $170, and H2 Pro from $269.99 to $229.5 right now.
Let's take a close up looking at H2 Pro wireless HDMI transmitter.
The H2 Pro wireless HDMI transmitter and receiver takes over as the fastest transmitter in the market. 5 times than the WiFi 6 with 3.96G/s speed, the H2 Pro transmitter can bring literal zero-latency experience to users.
But hang on, that's just a warm up.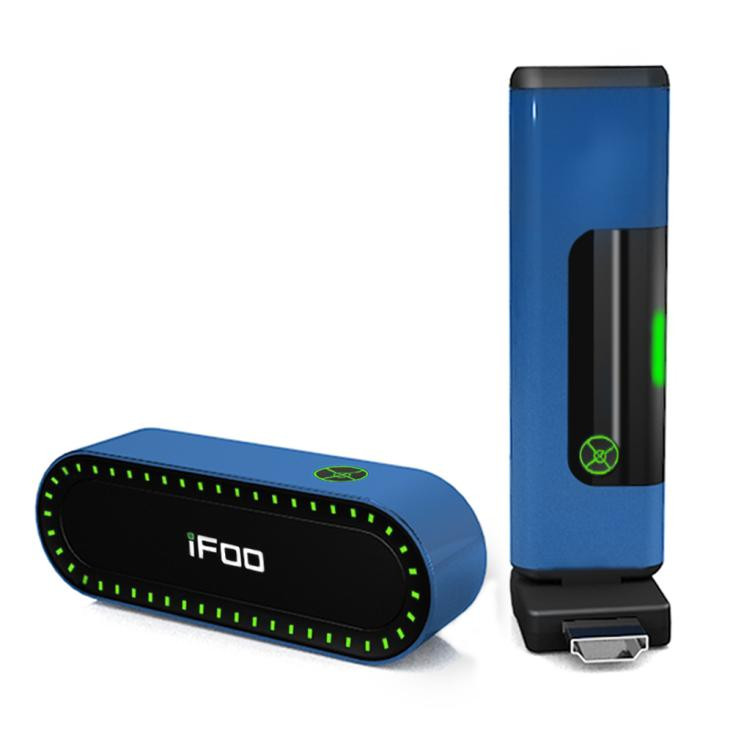 Beyond fast speed, H2 Pro transmitter can keep audio and video format intact while transferring, which is not easy, nor for the most of the existent transmitter. Forge ahead with more strengths, no lag between audio and video, just like Jack and Rose from Titanic. The video goes, the sound goes.
Main Feature
Zero latency, with 3.96G/s speed which is 5 times faster than the WiFi 6
Definite synchronization between audio and video
100FT transmission distance and stable signal
KVM port to transmit keyboard and mouse
USB-C and HDMI double heads of transmitter
Mini size, very portable
5.1/7.1, DTS, Dolby TrueHD audio format
Wide compatibility with phones, laptops and game boxes
Plug and play, no driver, no APP
One button operation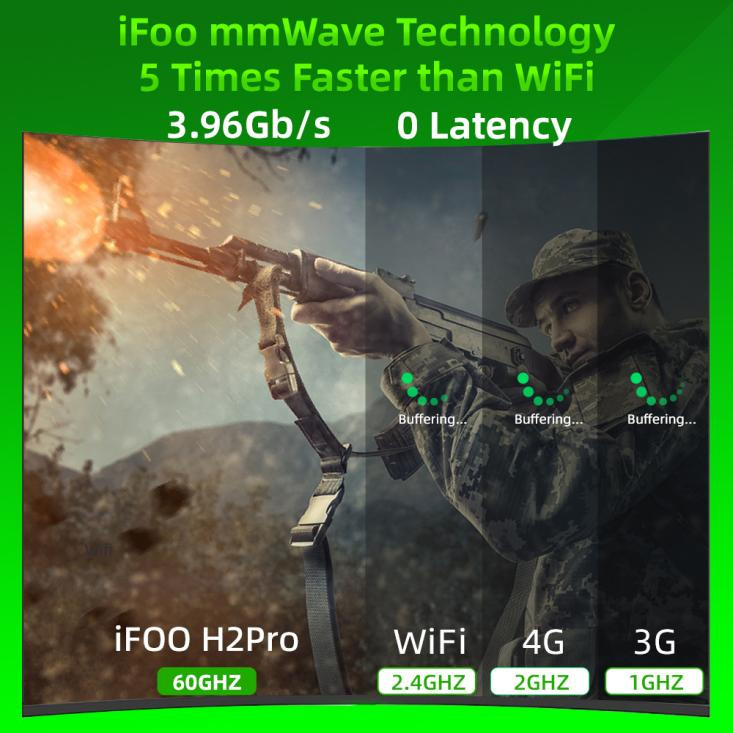 Why is it unique?
The accelerated speed of this transmitter can go down as fastest ever, with zero latency, for which reason it got the nickname of "Tiny The Flash" among the customers.
Second, there is no lag no matter between applied devices and projector, or between audio and video, which lag could happen to most of the transmitters to hence lead to lousy movie or online conference experience, worse to convert you to be a toxic player in game team. But with H2 Pro transmitter, you can be assured this kind of situation will never happen.
Third, no data format loss or damage during transmission, getting rid of the traditional problem while transmitting data with third-party media.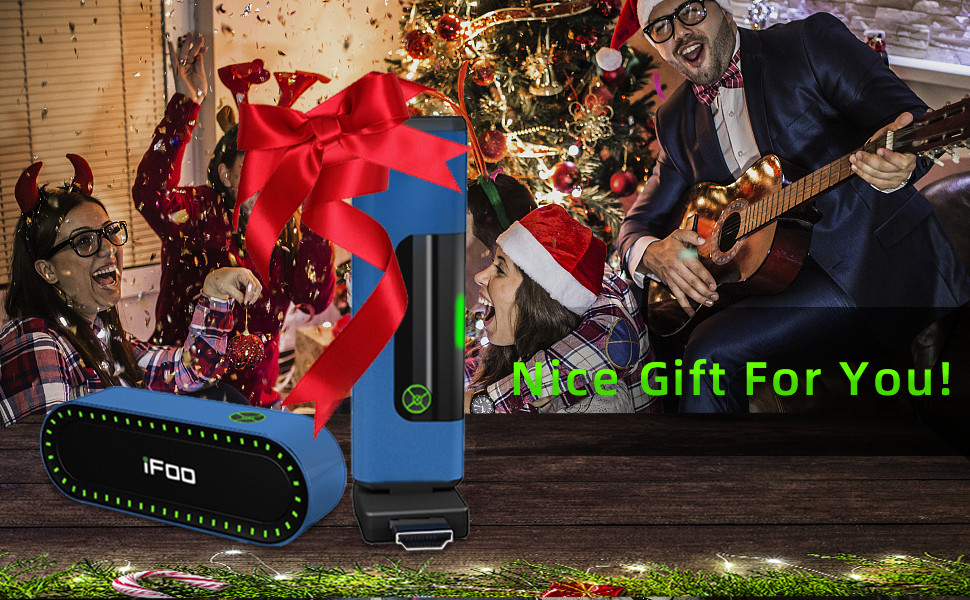 If you still don't know what to get as Christmas gift for your family or friends, cause it seems like he or she has everything, then you can consider this wireless HDMI for laptops, phones and game boxes. For repeated hint, the code for both H2 and H2 Pro is the same 15PRYSVK on Amazon.com. Great price, no pressure.