Most of us already can't imagine living without our smartwatches. Your wrist companions are not only serving as fashion accessories, but also provide extensive perks and features. From providing all the notifications alerts, through monitoring your health metrics to much more. And the prices of advanced affordable models are quite competitive too.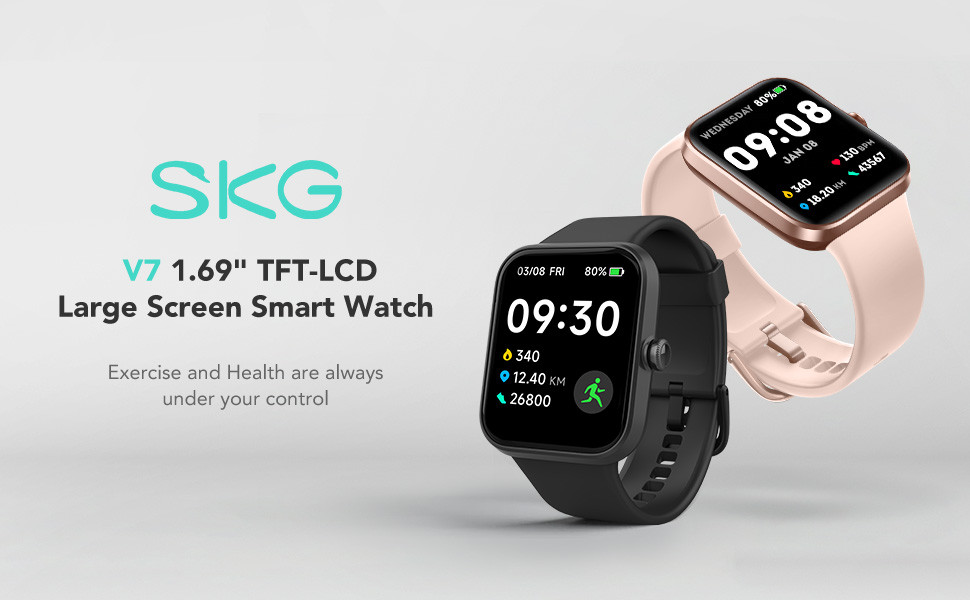 With so many brands out there, SKG may not necessarily be the one you're familiar with, but the company has been around since 2007, which means they have a good 15 years of experience. The company focuses on R&D of health technology products, creating devices that are not only health-focused, but also fashionable enough that you'll feel encouraged to use them regularly.
The company has a wide range of products, from neck massagers to massage guns, eye massagers and now smart watches. The company's products have also managed to gain recognition from international bodies such as the Red Dot Design Award and the IF Design Award.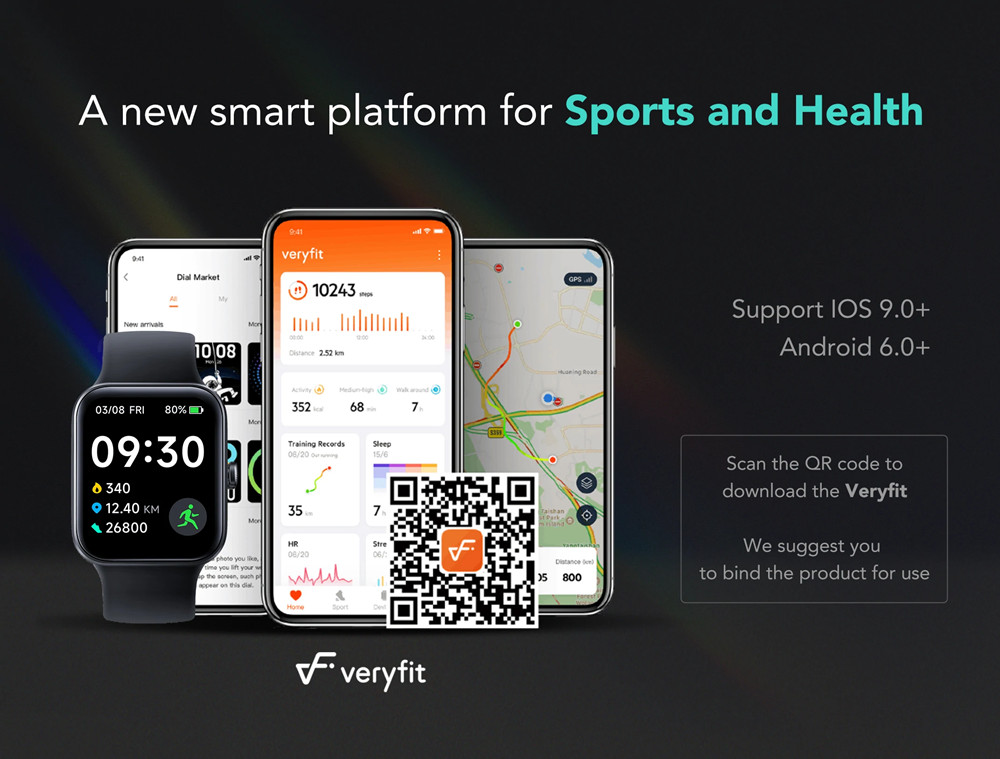 The good news is that if that's you, then you definitely want to take a look at the SKG V7 Watch, a smartwatch that is very competitively priced, but at the same time, doesn't sacrifice features, making it a very attractive smartwatch. So, without further ado, let's take a look at what the SKG V7 Watch will bring to the table.
It's safe to say that thanks to smartwatches, monitoring our health has become much easier and more accessible, and with the SKG V7 Watch, it's no different.
Like most smartwatches, the SKG V7 Watch comes with a 24/7 heart rate monitor. This means that throughout the day, the watch can measure your heart rate and you can check it yourself. This is important because our heart rate, especially if there are sudden and unexplained spikes, can be a sign that something is wrong and being aware of this can allow us to get help sooner and potentially save our lives.
The SKG V7 Watch also comes with blood oxygen monitoring, which again may not necessarily be a feature we think about much, but it's also very important, especially with diseases like COVID-19, which can affect the lungs. Having a blood oxygen monitor means you can check that you are getting enough oxygen, and low numbers can be a sign that something is wrong and you should get it checked out.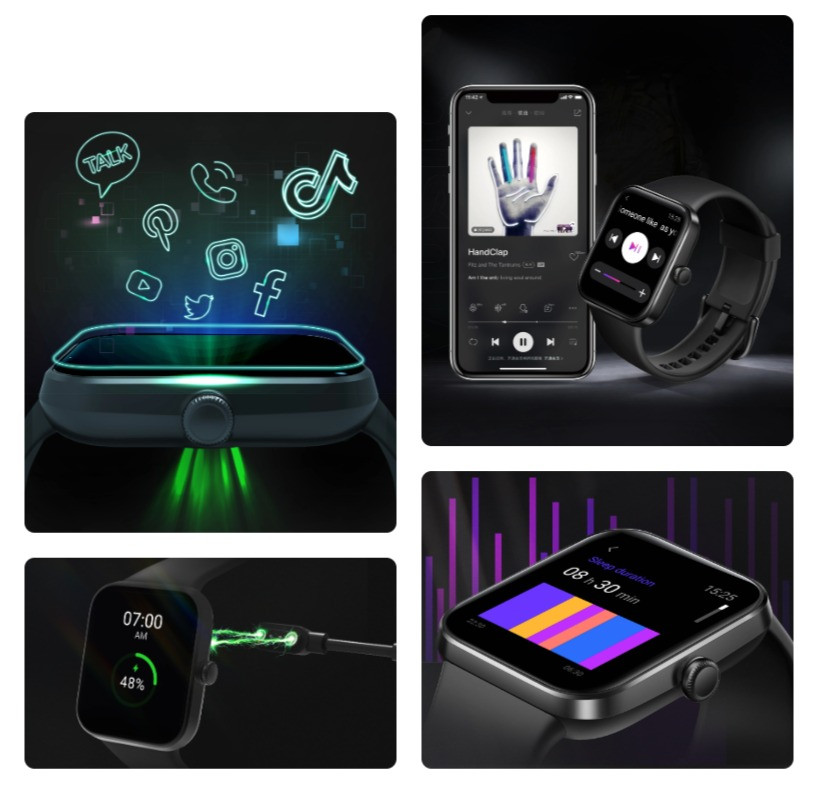 The watch also comes with special features designed for female users, such as the ability to track your menstrual cycle, safe period and overall sexual health. The fact that all this information can be accessed directly from the wrist makes it much easier for users to keep up to date.
Detail Spec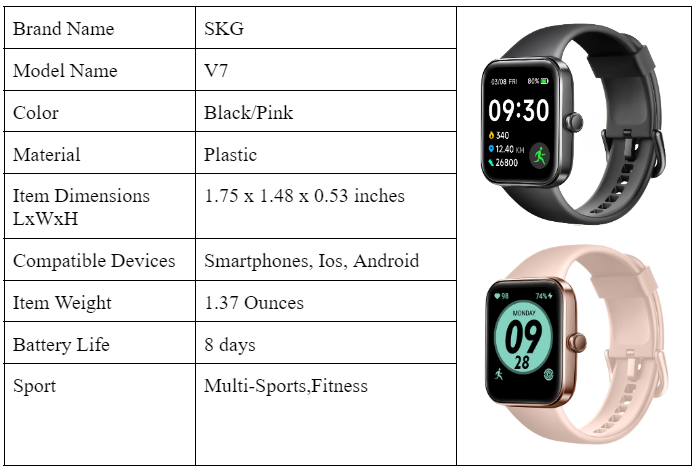 Many features
Of course, there are other reasons why people might wear a smartwatch. Being able to receive calls and notifications and play music from the watch can also be very valuable. With the SKG V7 Watch's large 1.69-inch screen, which has an 80% screen-to-body ratio, you'll be able to see all your notifications quickly.

The watch also features 5 ATM waterproofing, which means it will be able to survive underwater immersion from depths of up to 50m, meaning you can take it to the lake, go to the beach, wear it to the gym and rinse it off, and probably one of the most useful things to do, you can wear it for swimming and not worry about water damage (assuming you're not deep sea diving).
The watch can even record your achievements while underwater, so everything is recorded on the watch and then synced to your smartphone.
Data tracking
Since smartwatches are designed to be used for all sorts of things, it's no surprise that SKG has included a ton of activity trackers on the watch. This isn't just aimed at fitness enthusiasts, although if you are one, the company says there are over 14 different sport modes that users can use to track their activities.

It also pairs with your smartphone's GPS tracker so that if you want to go for an outdoor run or an outdoor walk with the watch, it can mark your location, which can be useful if you need to call for help or want to check your route after you've finished.
Also, as expected with most smartwatches these days, the SKG V7 Watch supports sleep tracking. If you're waking up tired rather than refreshed, using the watch to track your sleep can give you a better understanding of why you may be feeling tired as you may not be getting into a deep enough sleep.
For those who may be worried that with all these features, the battery life will be terrible, don't worry.
Where to buy
SKG is giving a huge discount on its latest SKG V7 Smartwatch. The watch which generally retails for $49.99 is now available at a heavily discounted price of $33.99 by using the 15% OFF Coupon: SKGV7PRO and a $10 OFF page discount coupon on SKG official amazon store. This offer is only valid from May 23 to May 31, so you'll definitely want to move quickly before the offer expires, because we don't know when we'll see such amazing prices again.