If you prefer desktop PCs, but you want something less bulky, perhaps you should consider getting a mini PC. Many are on discount, so we made a list of the best mini PCs that you can get for this shopping season.
To ensure that your house will not be noisy because of your PC running, then opting for a fanless mini-PC is the best way to go, but this list provides other great options as well. If you're more inclined to use your mini-PC for gaming, choosing one that was built for this exact purpose is a great way to deal with this need.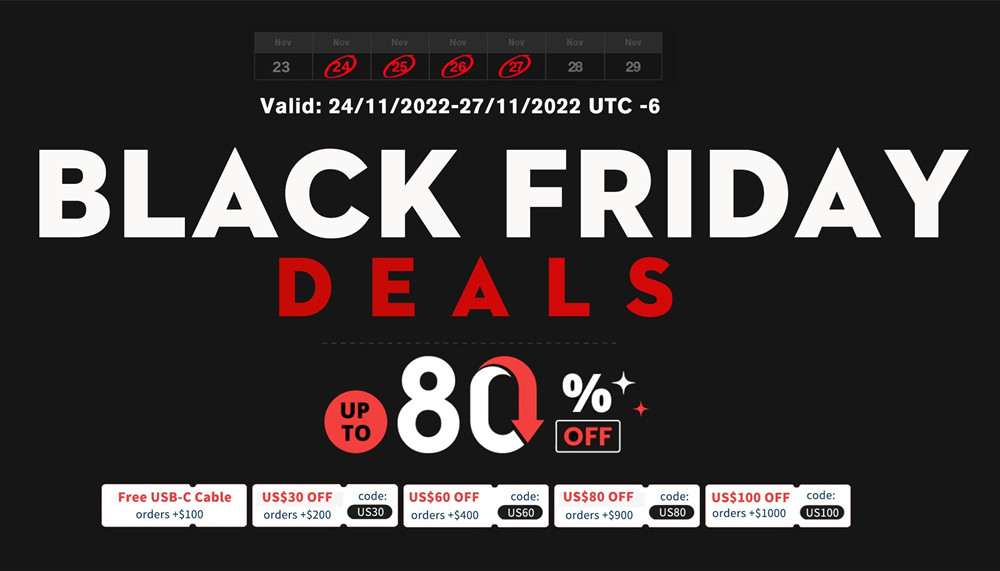 In some cases, because of the compact size of mini-PCs, you might not have the right power required to deal with your everyday tasks, but a good mini-PC with a graphics card slot will come in handy. It is also worth noting that we previously also covered the topic of mini-PCs with great deals, so ensure that you check those options out as well.
During the 72-hour Black Friday Flash Sale event (Valid:23/11/2022-27/11/2022 UTC-6), You can enjoy the following information on Minixpc Store:
Order+1000 US $100 off Code: BF100
Order+900 US $80 off Code: BF80
Order+400 US $60 off Code: BF60
Order+200 US $30 off Code: BF30
Order+$100 Free USB-C Cable Value $15.99
Beelink GTR6 (Original Price: $899.00, Now $799.00)
AMD Ryzen™ 9 6900HX
AMD Radeon™ 680M Graphics
Crucial Dual-channel DDR5 4800Mhz
M.2 2280 PCle 4.0 Nvme SSD
2.5 inch SATA HDD Slot
Wi-Fi 6E and BT5.2 Support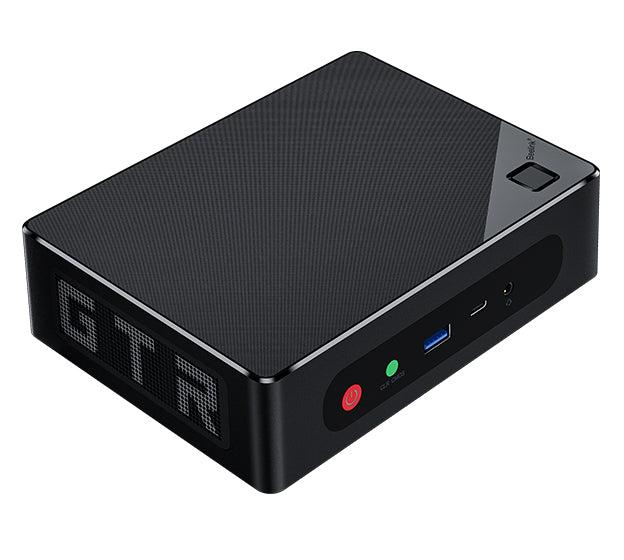 The GTR6 is equipped with AMD Ryzen R9 6900HX Processor, which is 8-core, 16-thread processor @4.9GHz. Moreover, the GPU was powerful Radeon 680M with frequency up to 2.4GHz. The mini PC can install two M.2 SSDs: 1 M.2 NVMe SSD and one M.2 SATA III SSD.
It features four HDMI video ports with 8K 60Hz support. For the 32GB+500GB version, it's Crucial DDR5 4800Mhz dual channel memory Plus Kingston PCIe4.0 SSD (read speed up to 7000MB/s). One of the great difficulty in mini computer is the heat dissipation technology, however, this GTR6 adopts patent cooling technology for better thermals.
Beelink Sei12 Pro (Original Price: $519.00, Now $499.00)
Intel 12 Gen i5-1240P/ i7-1260P
WiFi 6 Dual Fans
DDR5 16G 500G SSD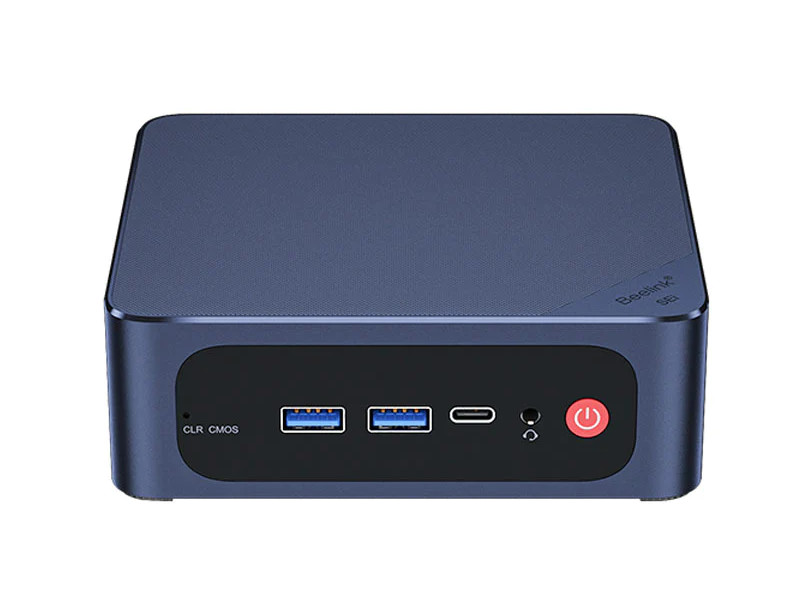 The Beelink Sei12 pro equipped with a more powerful Intel Core i5 & i7-1260P processor, the memory is upgraded to DDR5, and a Thunderbolt 4 interface is added. SEi12 Pro is almost identical to SEi12 in appearance design, with a body size of 126*113*42mm and a volume of 0.6L. However, the Pro version changes the shell material from plastic to magnesium-aluminum alloy with better heat dissipation.
Chatreey AMR5 (Price: $399.99, 10% OFF)
CPU:AMD Ryzen 5 5600U
GPU: Vega 8 Graphics
Ram: 2 x So-dimm DDR4 slot
SSD: Support m.2 NVME
HDD: Support 2.5inch 7mm HDD
WiFi: Wifi 6 + Bluetooth 5.1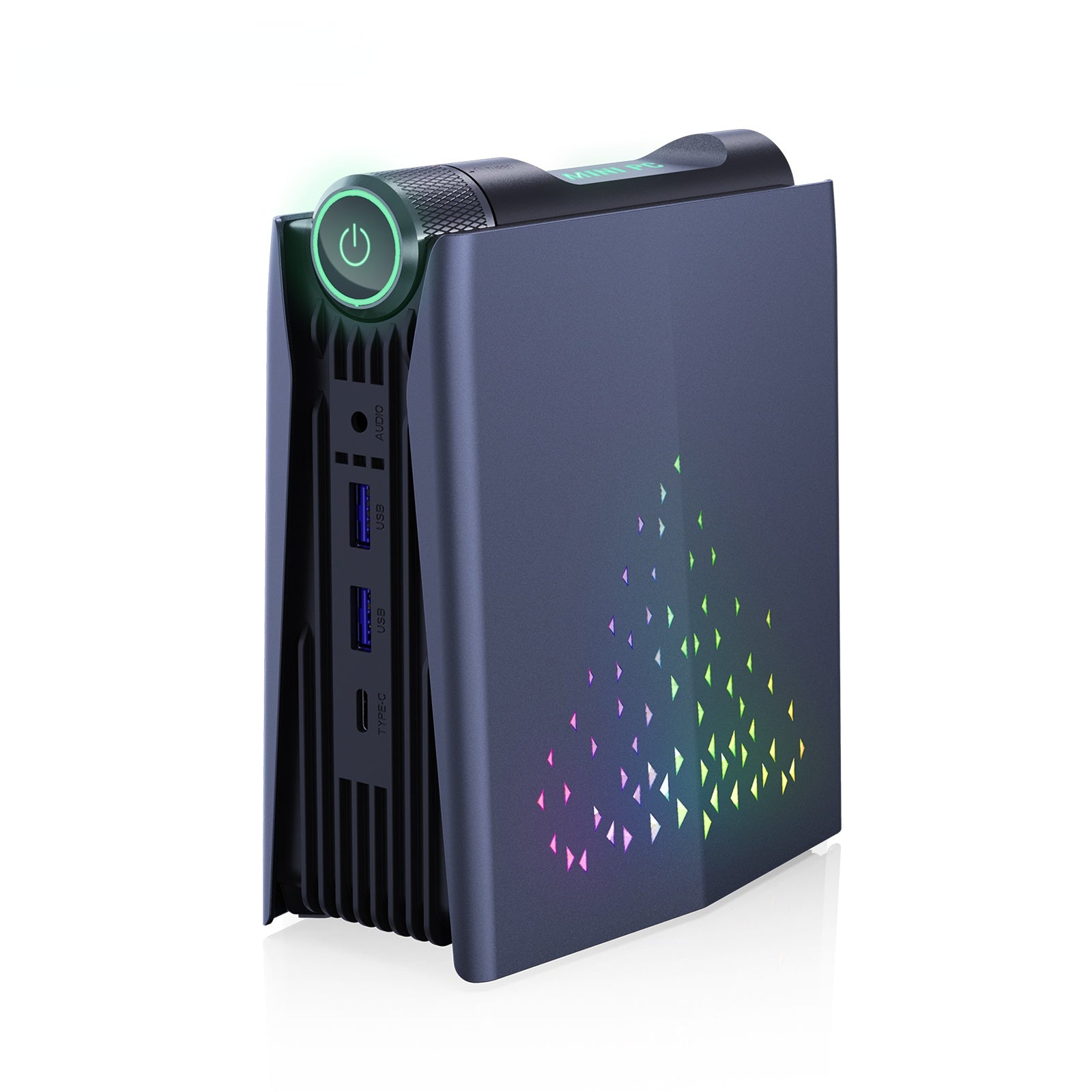 The Chatreey AMR5 is equipped with an AMD Ryzen 5 5600U, Radeon RX Vega 7 iGPU, 16/32 GB DDR4 RAM and a 1TB/2TB M2 SSD hard drive. Thanks to the removable magnetic side panel, easy access to the two DDR4 slots as well as the two M2 slots is given. WiFi 6, Bluetooth 5.1 and numerous ports round off the very compact mini PC with 15.6 x 13.3 x 7.2 cm.
MINISFORUM HX90 (Price: $799.00)
AMD Ryzen™ 9 5900HX
Radeon™ Graphics
Silent Fan & Unlock TDP 25W/35W
Windows 10 Pro & Wifi 6 pre-installed
DDR4 8GB×2/ 16GB×2 Dual channel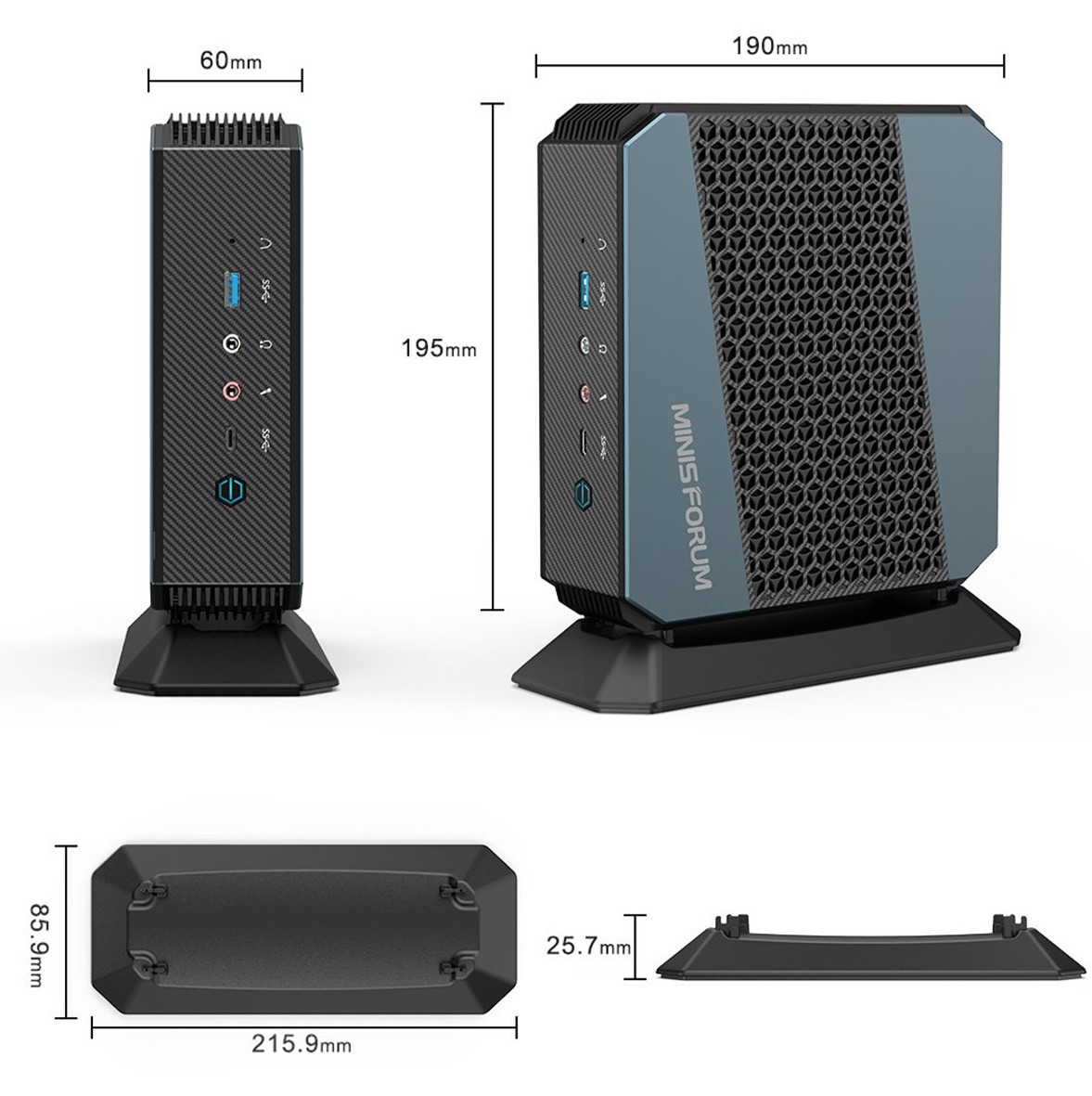 Minisforum Elitemini HX90 is a high-performance mini PC specially designed for game enthusiasts, bringing powerful performance with future-fast technologies to power everyday computing for you. Powered by AMD Ryzen™ 9 5900HX and AMD Radeon™ Graphics.
MINISFORUM UM560 (Original Price: $419.00, Now $399.00)
AMD Ryzen5 5625U 6 Cores
16/32GB RAM 512GB SSD
H-DMI WIFI Bluetooth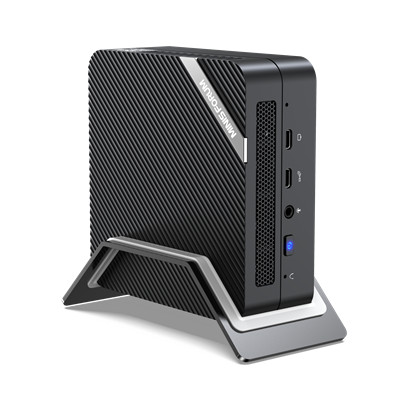 Venus Series UM560/UM580 is an ultra-compact and high-performance mini PC that is small, simple to connect and easy to operate. It is powered by AMD Ryzen™ 5 5625U / AMD Ryzen™ 7 5800H processor, and comes with Windows 11 pre-installed. Supports 1x 2.5 inch HDD, 1x M.2 2280 PCIe SSD, DDR4 SODIMM Slots×2 & Quad 4K Display. UM560 can combine your work and life for efficiency.