Ender-3 V2 is a boom in the 3D printing industry in 2020. Shenzhen Creality 3D has broken into the budget 3D printer market with its CR-10. But Ender-3 V2 just blew up the market. The average number of copies issued per year reaches 300 thousand. And this is about 25 thousand copies per month! This is reported by the company Creality itself.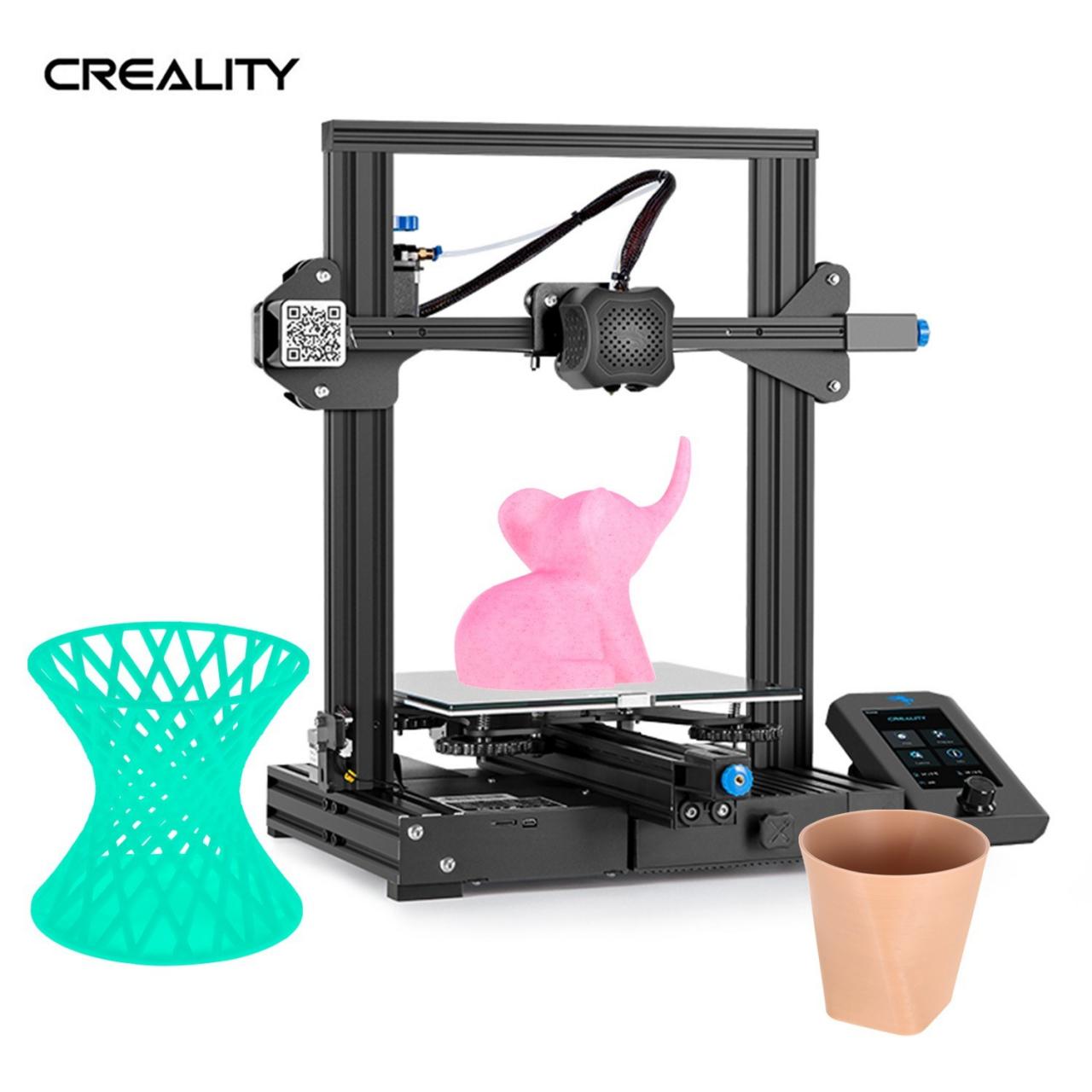 Sharing the same print volume as the Ender-3 at 220 x 220 x 250mm, users can print materials ranging from PLA and ABS to TPU and PETG. With pricing under $300, the Ender-3 V2 will also be a decent choice for those who are looking for affordability and usability.
The Ender-3 V2 has an innate superiority over its predecessors. The self-developed "silent" 32-bit motherboard with 2560 chipsets is capable of bringing the noise level down to 50dB, giving you a quieter and zippier printing experience. Equipped with a branded power supply from MeanWell, the Ender-3 V2 has a strong electric current and stable power voltage to quickly heat up its hotbed and nozzle to the required temperature, and let users to choose between a power voltage of 115V or 230V, based on their own needs.
New updated Ender-3 V2 3D-Printer: what's new?
Updated mainboard with silent TMC2208 stepper drivers: Compared to the Ender 3 and Ender 3 pro, a V2 design that delivers users out-of-the-box experience and silence-oriented upgrades(quieter 3D printers).
A new screen with updated easy to use interface
New Heating Element Enclosure.
Resume printing.
Easy filament feed function.
X and Y-Axis Belt Tension: quick and fast adjustment. and better to improve dimensional accuracy.
Y-Axis – 4040 Aluminium Extrusion: The Y-Axis has been replaced with a 4040 extrusion, the same as the Ender 3 Pro.
This gives greater stability to the Y-Axis over the original Creality Ender 3.
Nozzle and Toolbox, convenient and tidy.
Where to buy it?
It is shipped from the EU Warehouse of Cafago with Free Shipping, and now, just €217.99 for you!